What is the Holiday season with a little baking? I just cannot resist the smell of fresh baked good that remind me of the most wonderful time of the year. With my "A Very German Christmas" series, I wanted to share some recipes that are traditional during Christmas time. My grandma and mum both make these cookies and of course, I need to carry on the tradition.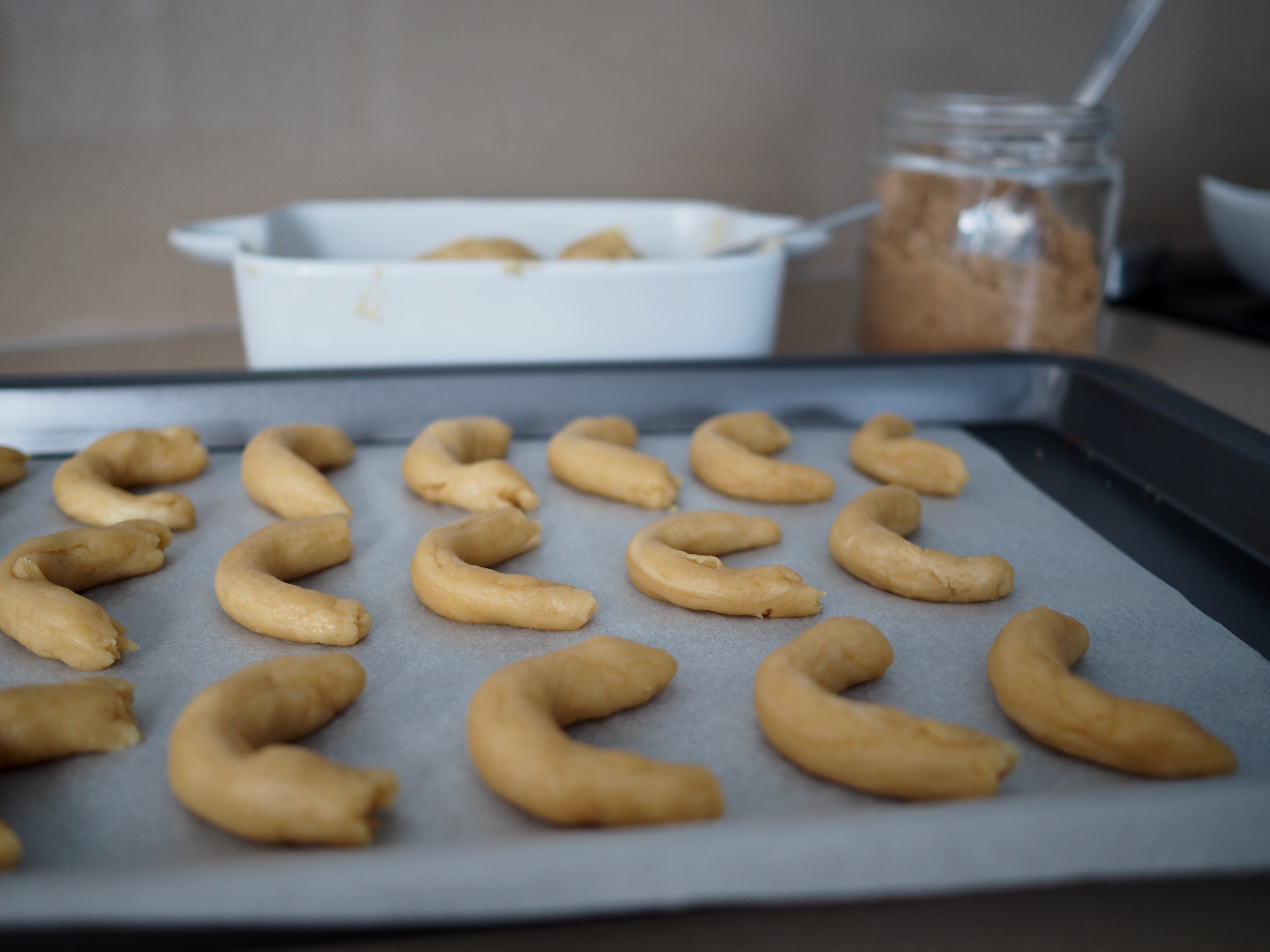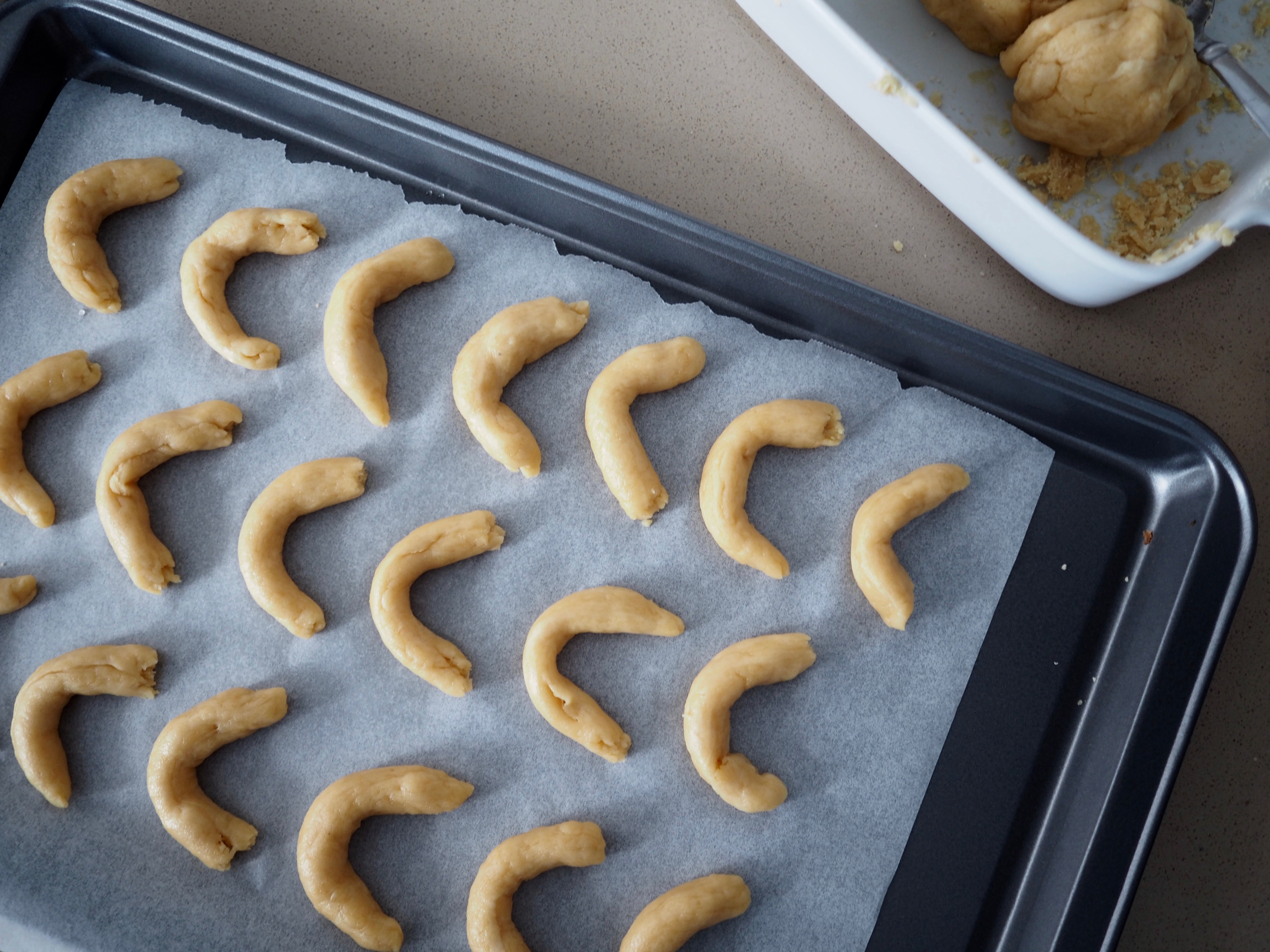 Vanillekipfl
250g flour
210g butter
100g almond flour
80g sugar
1 tsp. vanilla extract or fresh vanilla
2 tsp. icing sugar
Combine all the ingredients and fold them into a dough. Spare some of the icing sugar for later. Once combined, cover and refrigerate for 30 min.
After 30 min, take the dough and form into half-inch rolls. Cut the long roll into 1-inch pieces and form them into "moons". Please them on a baking sheet (with parchment paper) and bake for 20min at 175 degrees celsius.
Once ready, take them out of the oven, wait 3 min and the cover the Kipfl with icing sugar.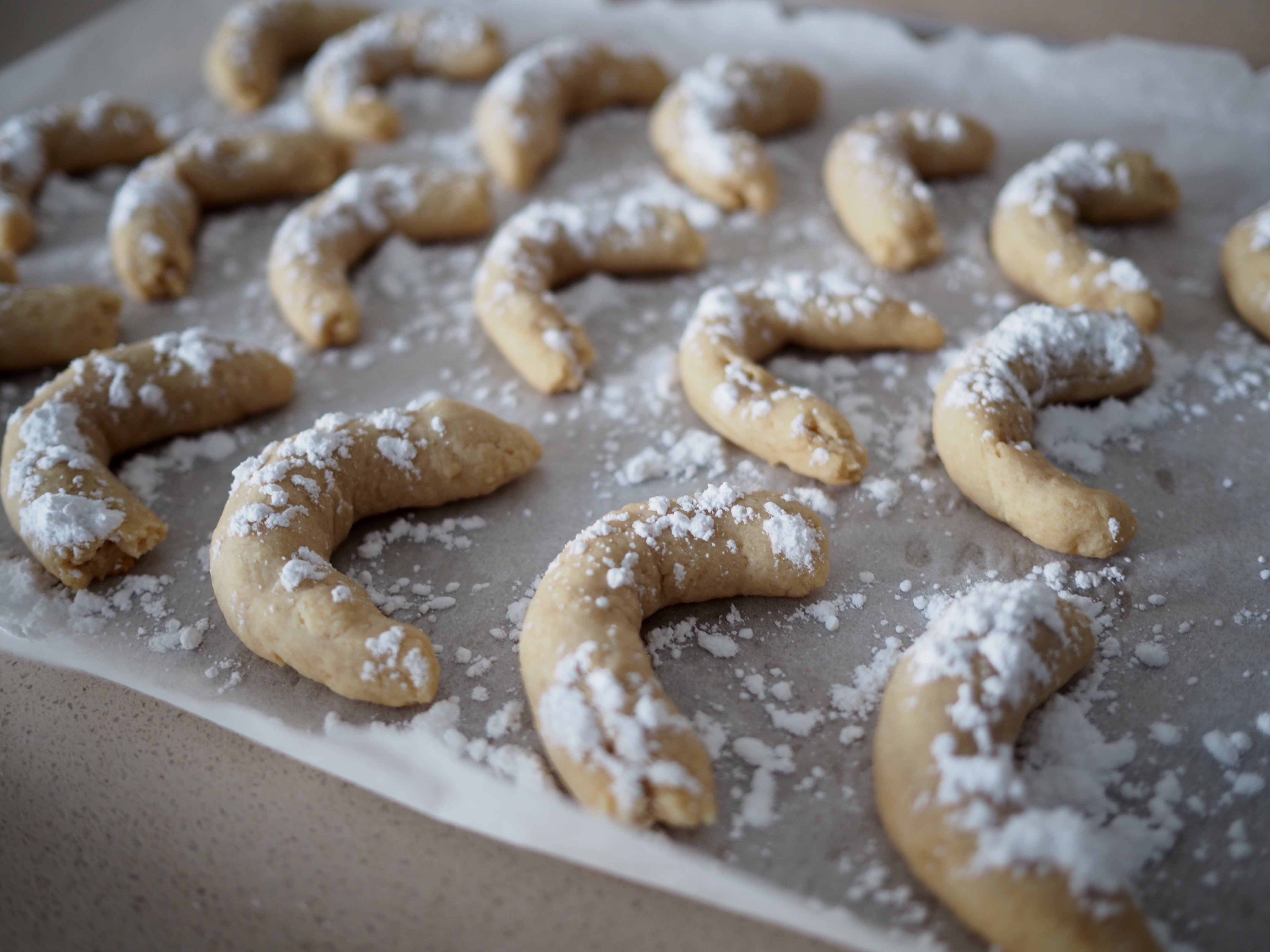 GINGERBREAD COOKIES
1/2 cup unsalted butter
3/4 cup brown sugar
1/2 fancy molasses
2 large eggs
3 1/4 cup all purpose flour
1 tsp dried ginger powder
2 tsp all spice
1 tsp baking powder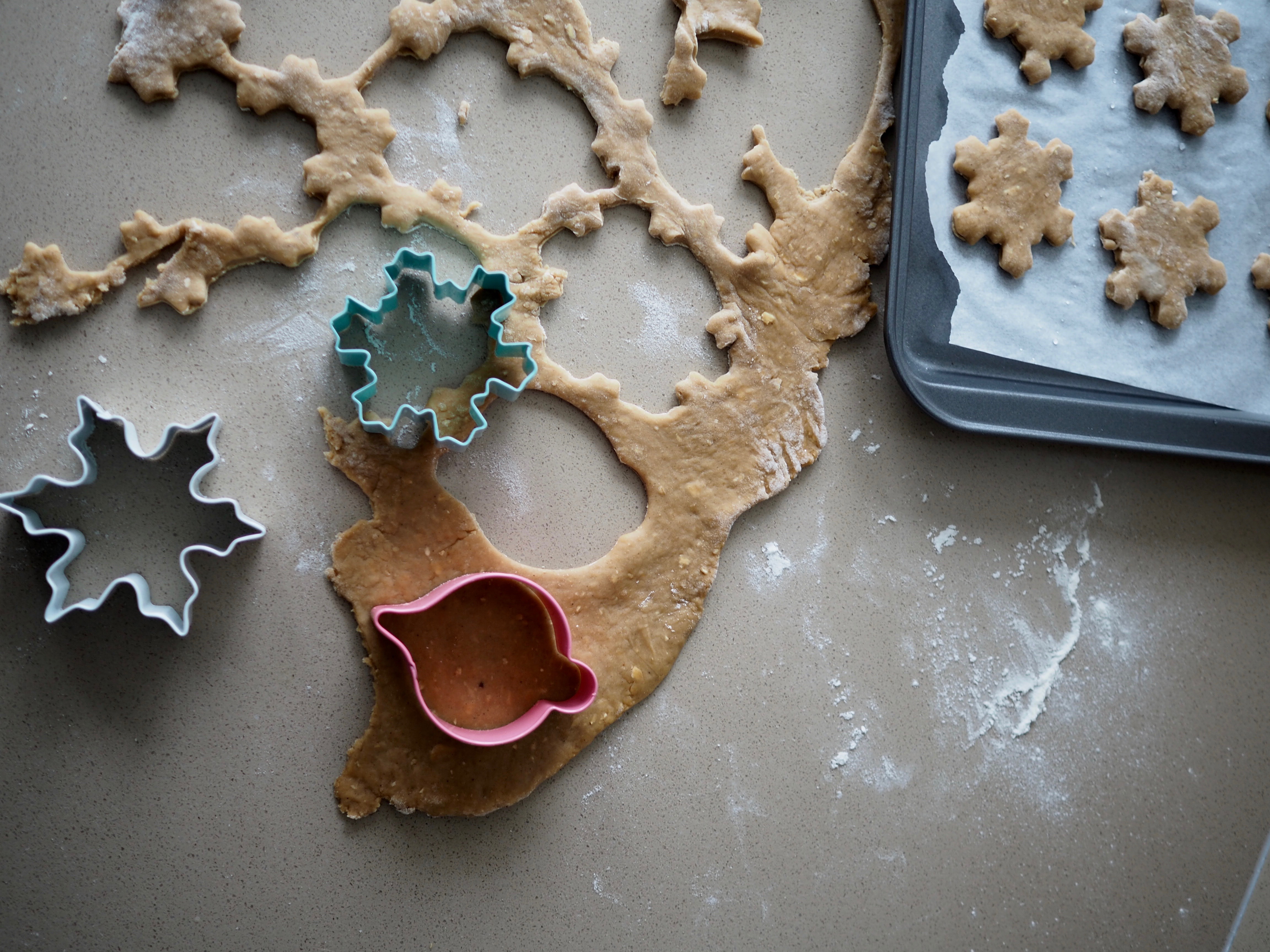 Use cookie cutters or cut the shapes free hand!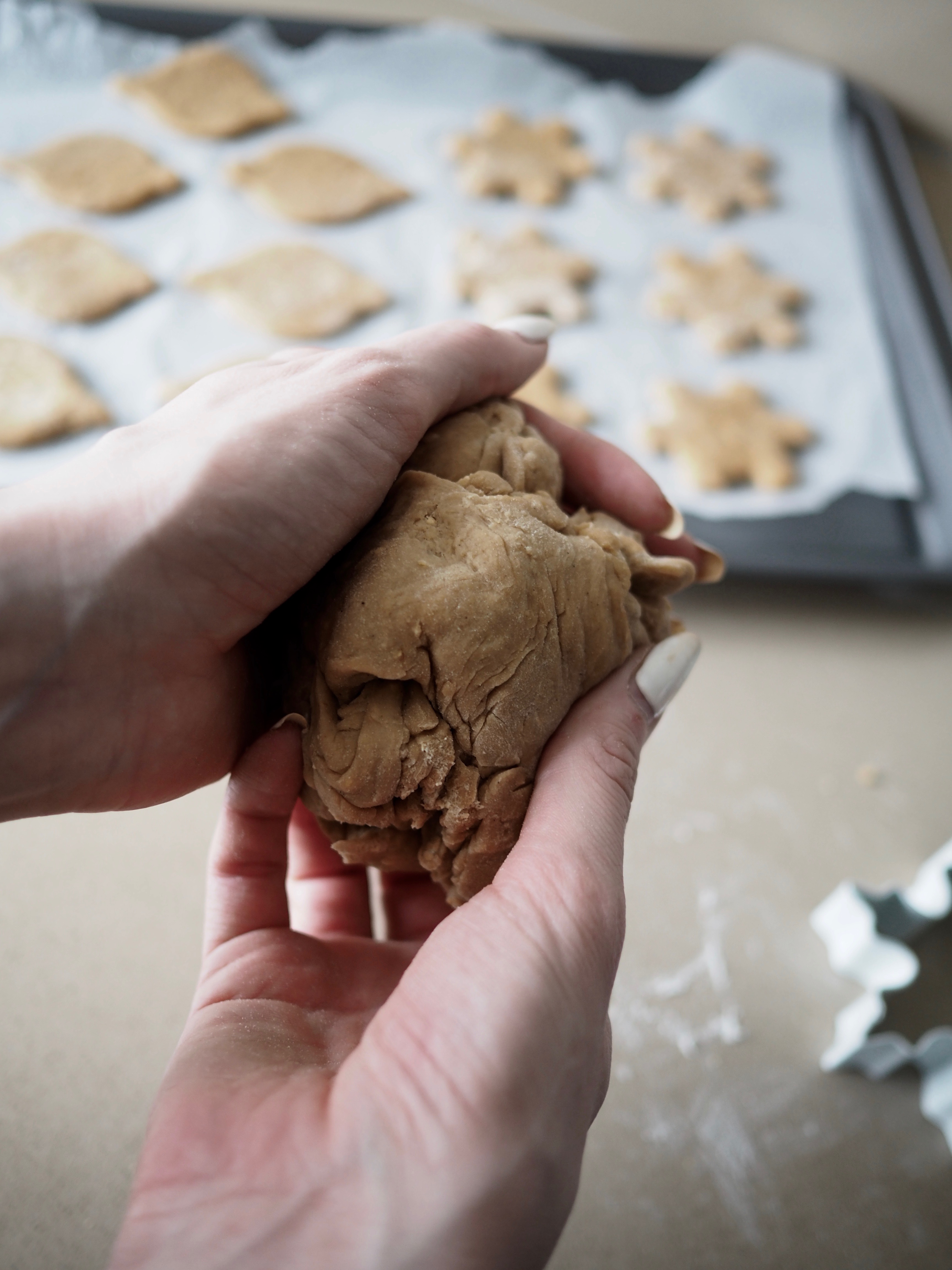 Mix butter, brown sugar, molasses together into a fluffy mousse. Now add eggs.
Now slowly add all remaining ingredients until all blended. Wrap the dough and refrigerate for one hour.
Preheat the oven to 350 D and start rolling out the dough in 1cm thickness and cut the cookies with the cookie cutters or hand-cut the shapes you like. Place the shapes on the parchment covered cookie sheets and bake for 15-18 min. Then decorate as you wish.
Wishing you happy baking.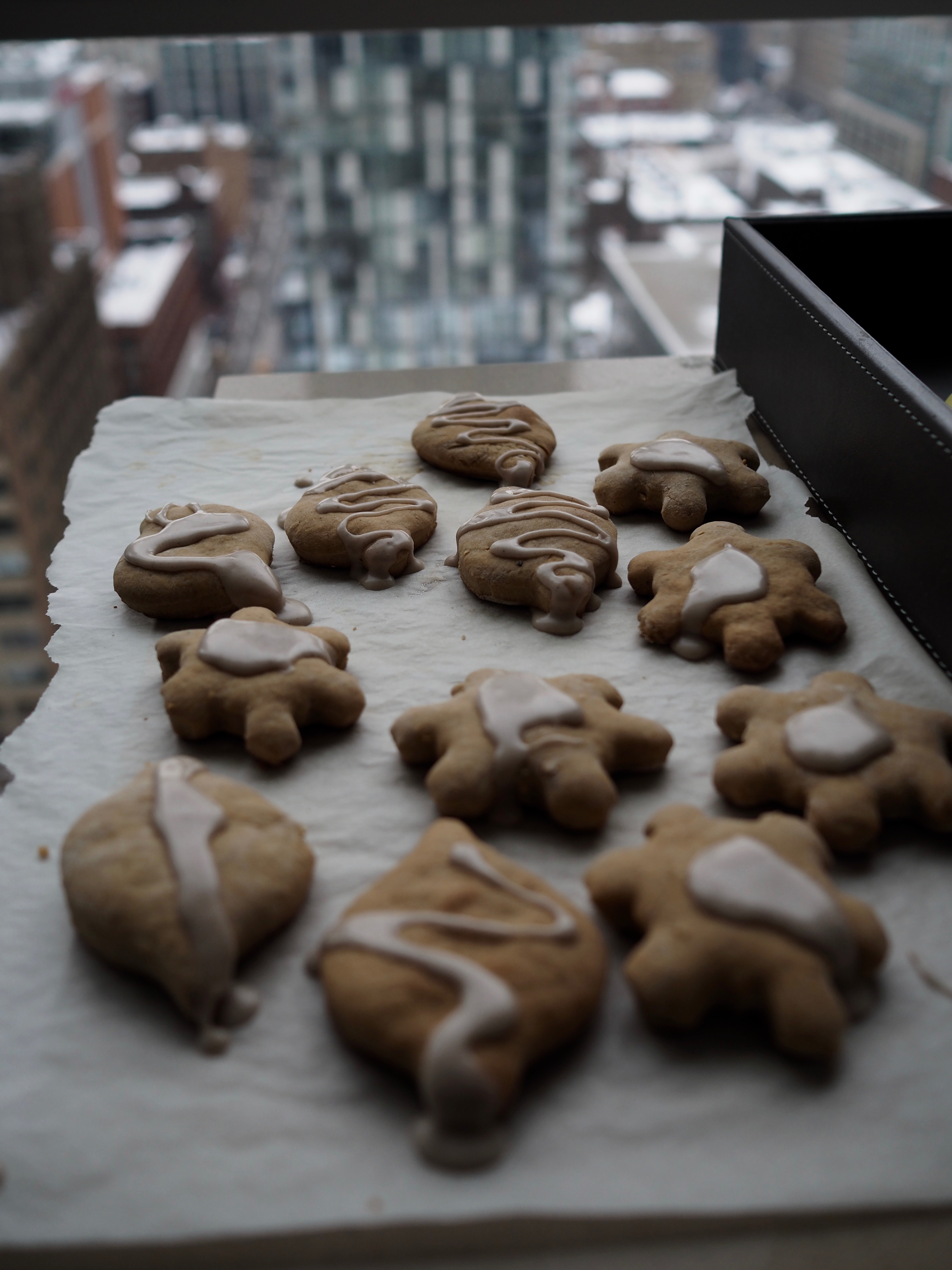 ---