---
LETS TALK SKINCARE, SHALL WE!?
I am so proud to present very special guest contributors for this post: @BeautyEmpireYYC, who will provide a glimsp into their current skincare favorites from moisturizers, cleansers, eye creams and serums
---
When some people hear the word skincare they assume it's just a moisturizer and an SPF product. We can assure you that it's much more than that; Skincare is a process that takes time. You have to find what works well with your specific skin type and we guarantee you that these results will help you in the long run. The following are our absolute must have products in order to guarantee that our skin is properly prepped for our day!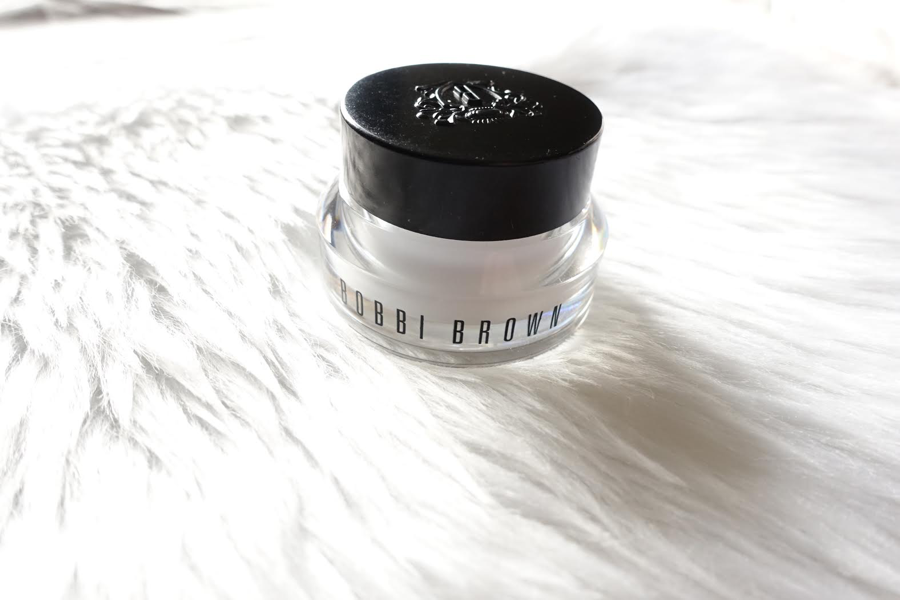 BOBBI BROWN
hydrating eye cream
---
An eye cream was something I thought was not necessary in my routine, but does it ever make a difference! I wanted something that I can incorporate in my day and night routine, something that was very hydrating but absorbed into the skin really quickly and the Bobbi Brown hydrating eye cream does it for me. This product contains avocado oil, which helps moisturize the very delicate eye area while filling in the fine lines, making this the perfect candidate to have in your daily routine!
CLARISONIC
Smart Profile Face and Body
---
If there is one beauty tool I recommend to anyone, it is a Clarisonic! This is a product I wouldn't even hesitate to invest in again and again. This tool deep cleanses and exfoliates while leaving my skin feeling more radiant after each use. Being able to change the brush head to cater to my skin needs is what really draws me in, and will ensure I get the best long term results.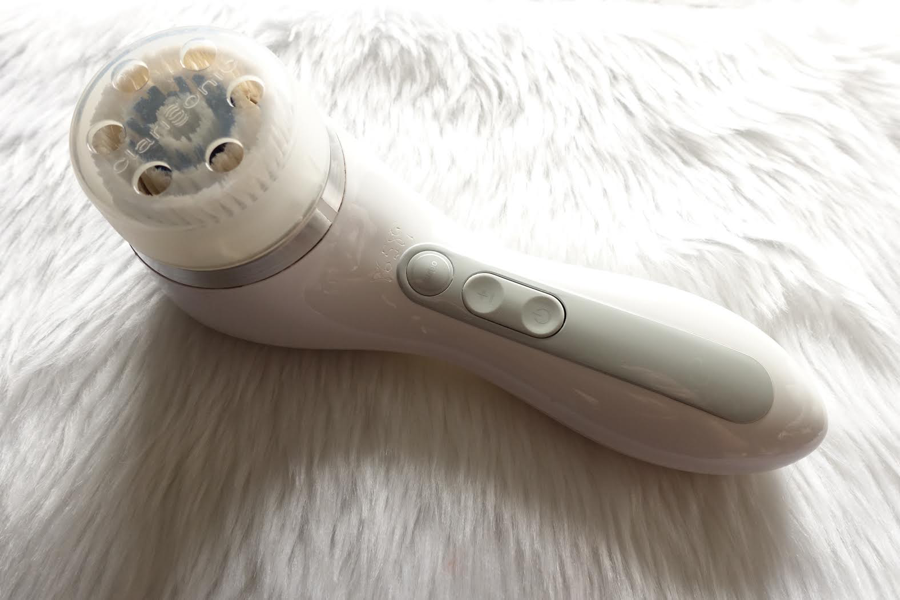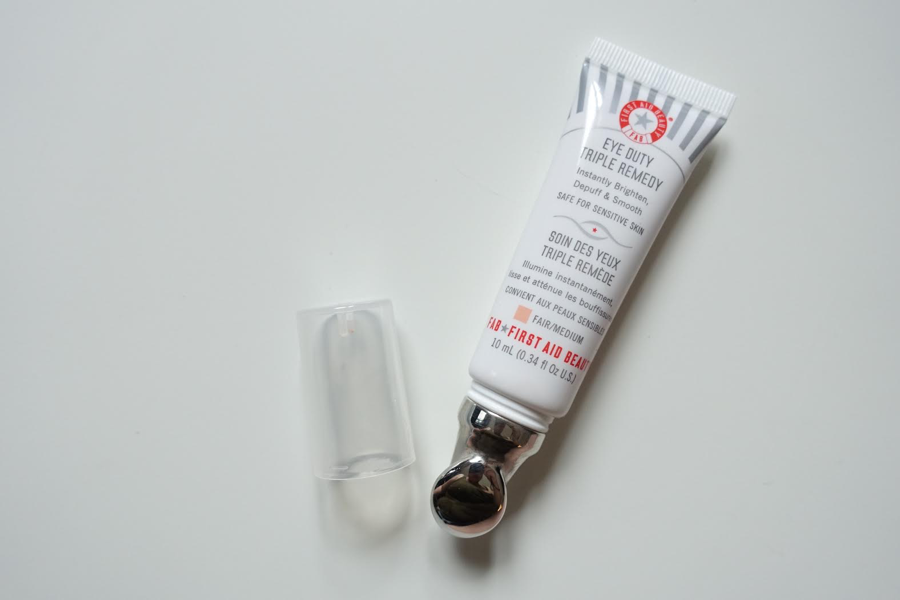 FIRST AID BEAUTY
eye duty triple remedy brighten depuff and smooth
---
For the days where I have very little time to get ready, this eye cream is my go to. It acts as my eye cream and a colour corrector, which saves me a step when I'm in a rush to get out the door. The metal applicator is very cooling under the eyes, and helps distribute the product evenly without tugging on my skin. The formula is very lightweight with a salmon tint to it, and for those who don't know salmon tones help counteract the dark blue and gray tones we all have thanks to those sleepless nights. So bonus!
SKINCERITY
---
When we're asleep, the skin is not! It uses this time to repair and replenish itself from all the different surrounding we are faced with on daily basis. By adding this product to your nightly routine, it's not only going to help your skin repair itself to it best ability, but also act as a breathable barrier. It seals in your natural moisture and allows your skin to breathe naturally at night. Using it alone will deeply hydrate your skin but using it with a moisturizer beneath and Skincerity on top will hydrate your skin to its full potential. This product also minimizes pores, fine lines, wrinkles, and can be used on all your skin, not just your face. You can purchase this
here
!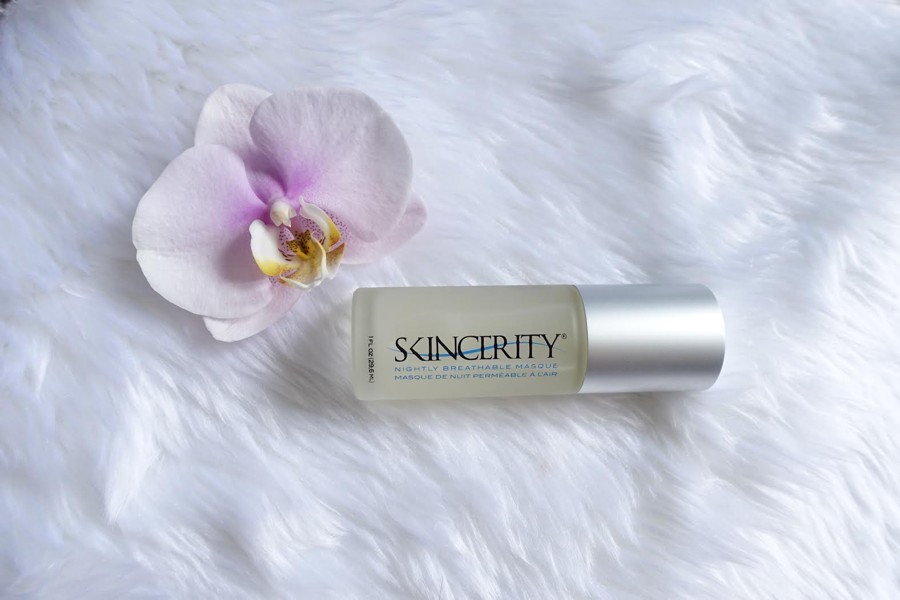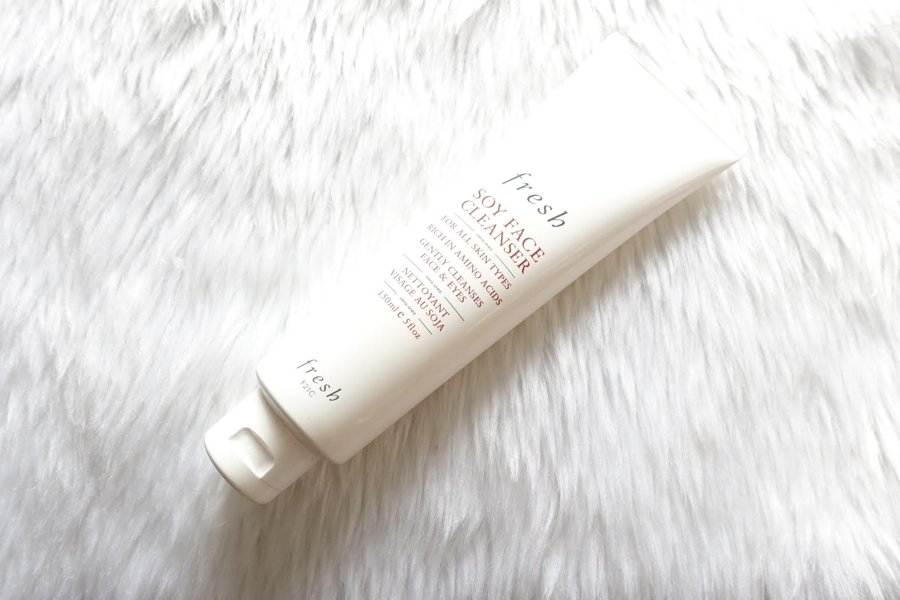 FRESH
soy face cleanser
---
When choosing a cleanser, I look for something that will remove all my makeup, doesn't have a heavy scent, and is very gentle on my skin. The FRESH Soy Face Cleanser does all of that for me and pairs nicely with my Clarisonic. The gel formula glides over my skin while deep cleaning and does not leave that tight feeling once it's washed off. It actually leaves my skin feeling very plump and hydrated.
ORIGINS
Clear Improvement Active Charcoal Mask
---
After a long week, the skin needs to be replenished and deep treated with a mask to make sure it is restored to its best state. The Origins Charcoal Mask will do wonders for your skin. This mask will give your skin the ultimate detox by targeting deep into your pores and blemishes giving you the ultimate deep cleanse. Once the mask is on, it has a clay-like feel. As it hardens, you can see the oils and toxins extracted while visibly seeing the product work in front of your eyes, giving you instant gratification! Suitable for all skin types, this is one of the best masks on the market that can give you the "spa treatment" at home.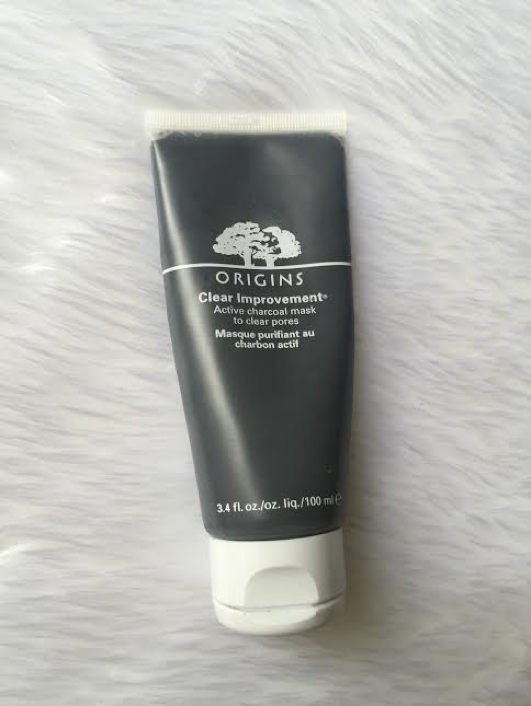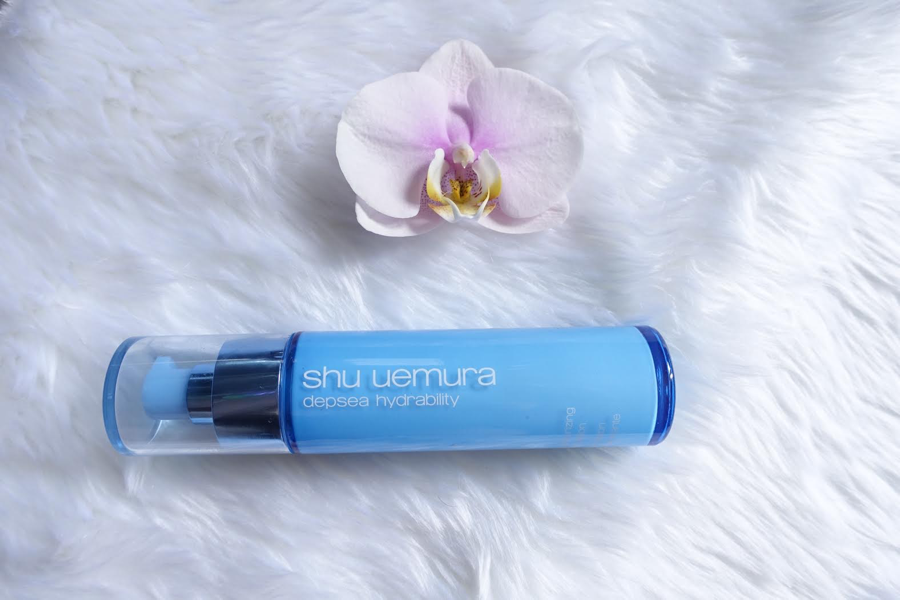 SHU UEMURA
Depsea Hydrability Moisturizing
---
When it comes to skin care, we tend to keep it traditional with a cream and we don't really associate skincare with different technologies other than the basics of what we know. This skin emulsion is a lot thinner than majority of moisturizers on the market but that's what makes it the best candidate to have under your makeup. The silky formula penetrates deep into the skin, moisturizing it, and acting as a barrier from heavy makeup. This helps with the longevity and overall appearance of your skin.
AVEENO
Ultra Calming Makeup Wipes
---
Not everyone has the time everyday to go through a full regime of products to take your makeup off. We usually want something fast, and effective while still doing a good job. A makeup wipe is definitely the way to go, and these Aveeno ones don't tug on the skin and remove the most stubborn waterproof makeup you can apply! Your skin feels moisturized after and the calming scent helps soothe the skin after a long day of wearing makeup.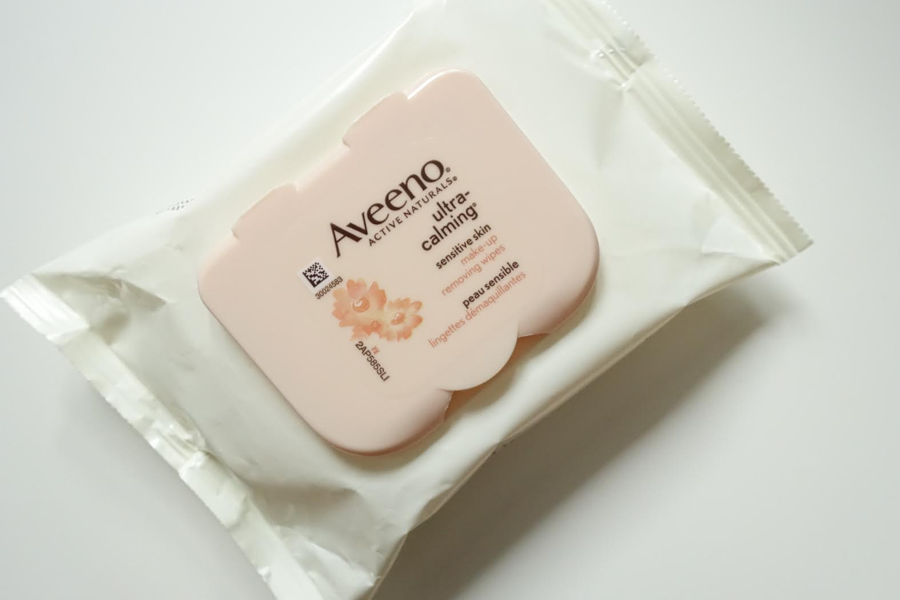 What is the skincare product that you cannot live without? Make sure you follow @BeautyEmpireYYC for more beauty tips and great makeup reviews.
xx,

a big thank you to Alexis and Mai for the lovely post!