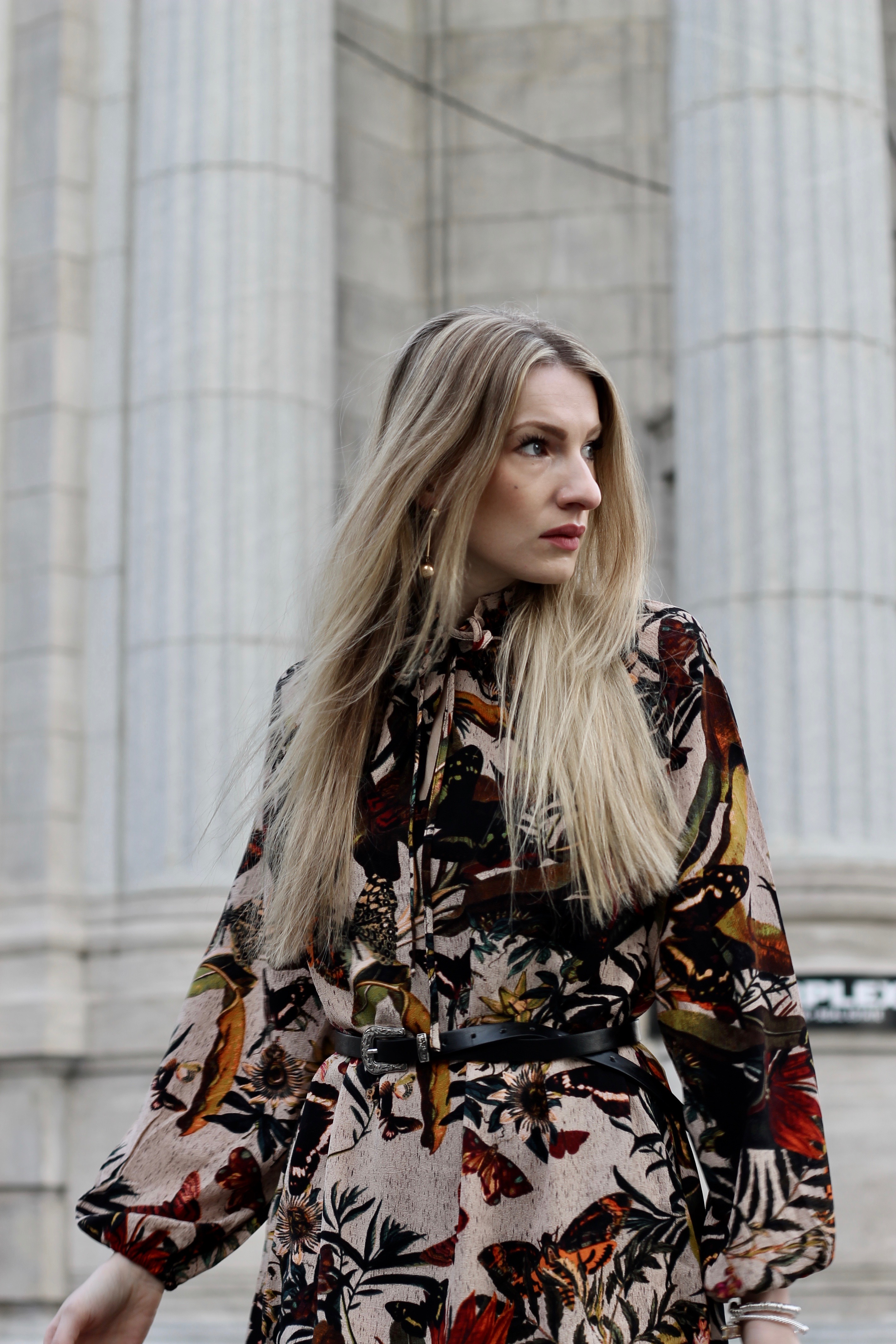 ---
days I feel a little lazy or just extra girlie, I often opt for a dress. It is so much simpler than finding a top and bottom that go together - and let's be real, sometimes it is just too much even when you work in fashion. That is the whole reason I am always on the hunt for extra cute dresses that are just a statement on its own without much fuzz or accessories. This number from H&M caught my eyes directly and I had to have it. Probably a bit more colourful than my usual choice, but I love the combination of the subtle nude and earth tones.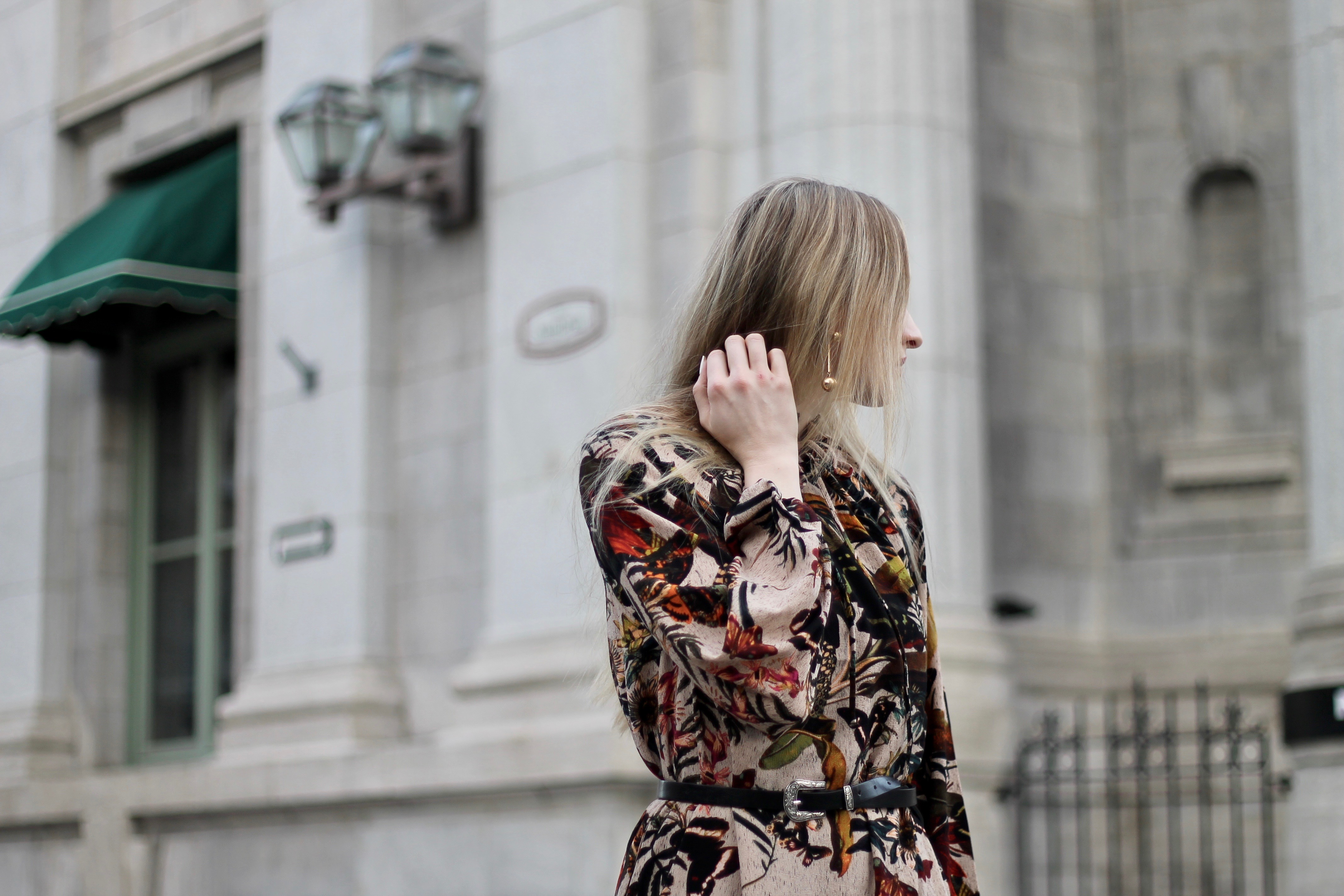 Now onto the MIDI style: So perfect for fall and winter because it covers more skin, looks instantly fall, and especially as paired with a pair of over the knee boots - will actually keep you very warm. If you are trying
to justify buying another dress, one advice to make the most of the style is also getting a long wool sweater and wearing the two together (so that only the skirt sticks out) and there you have a dress that is two in one!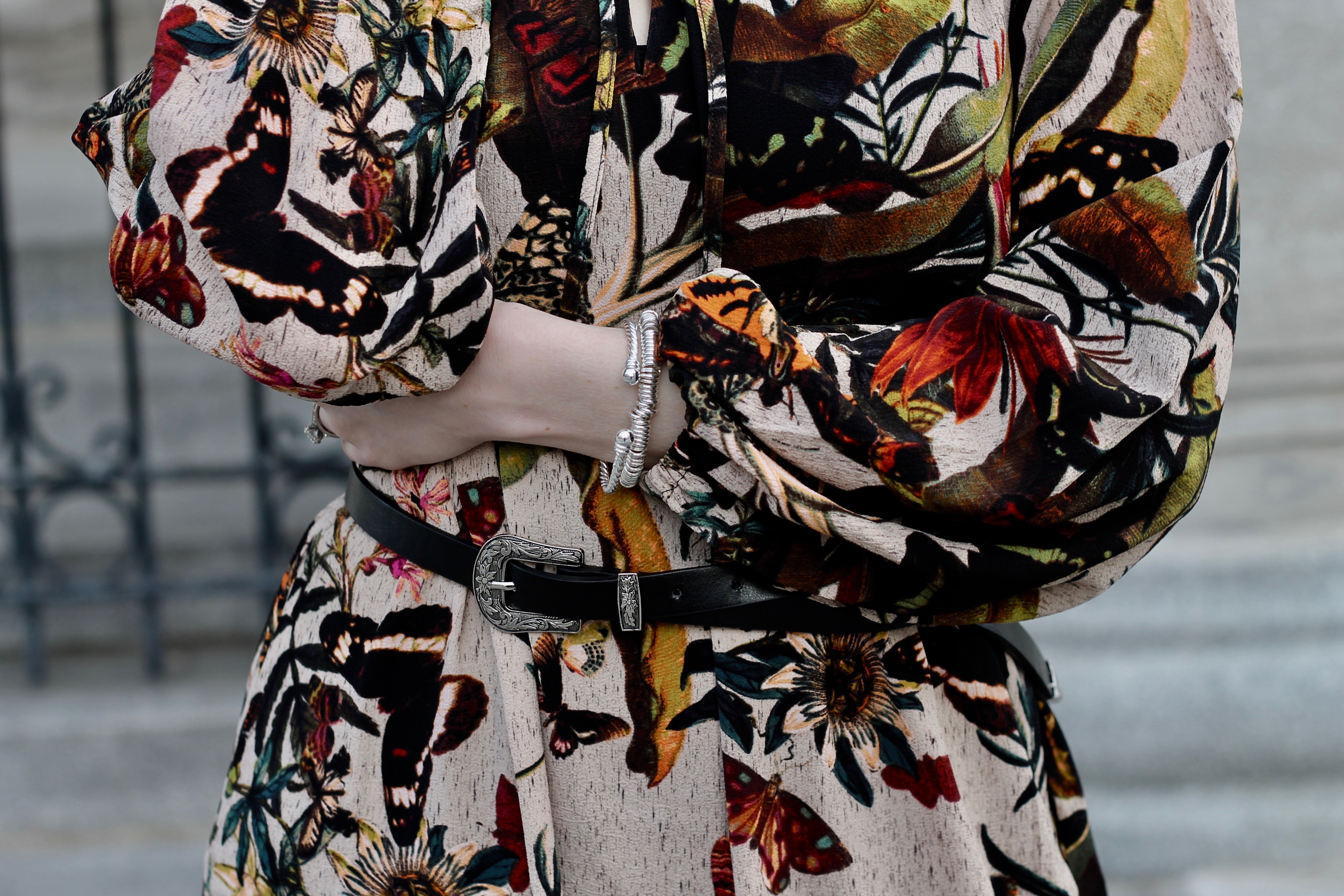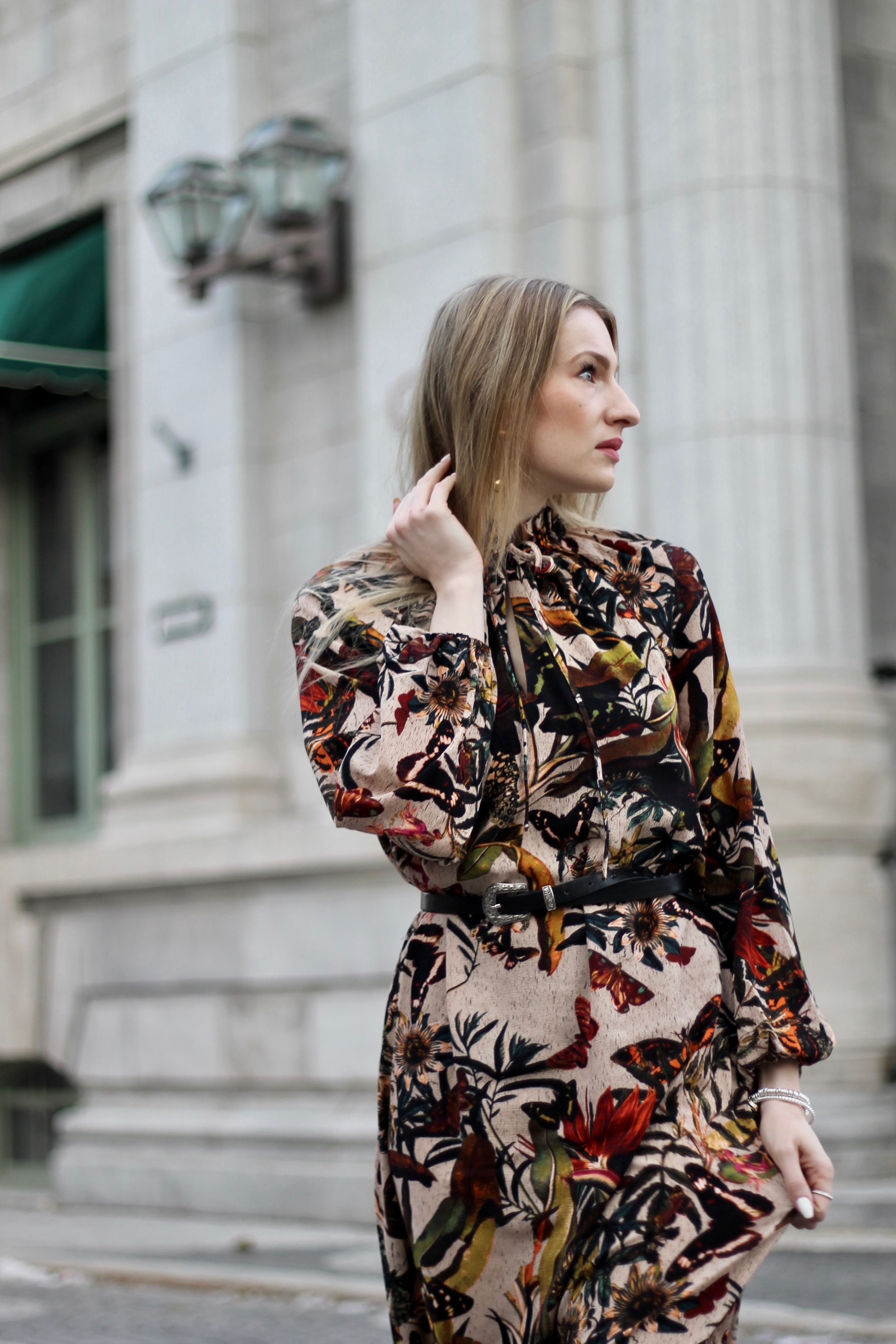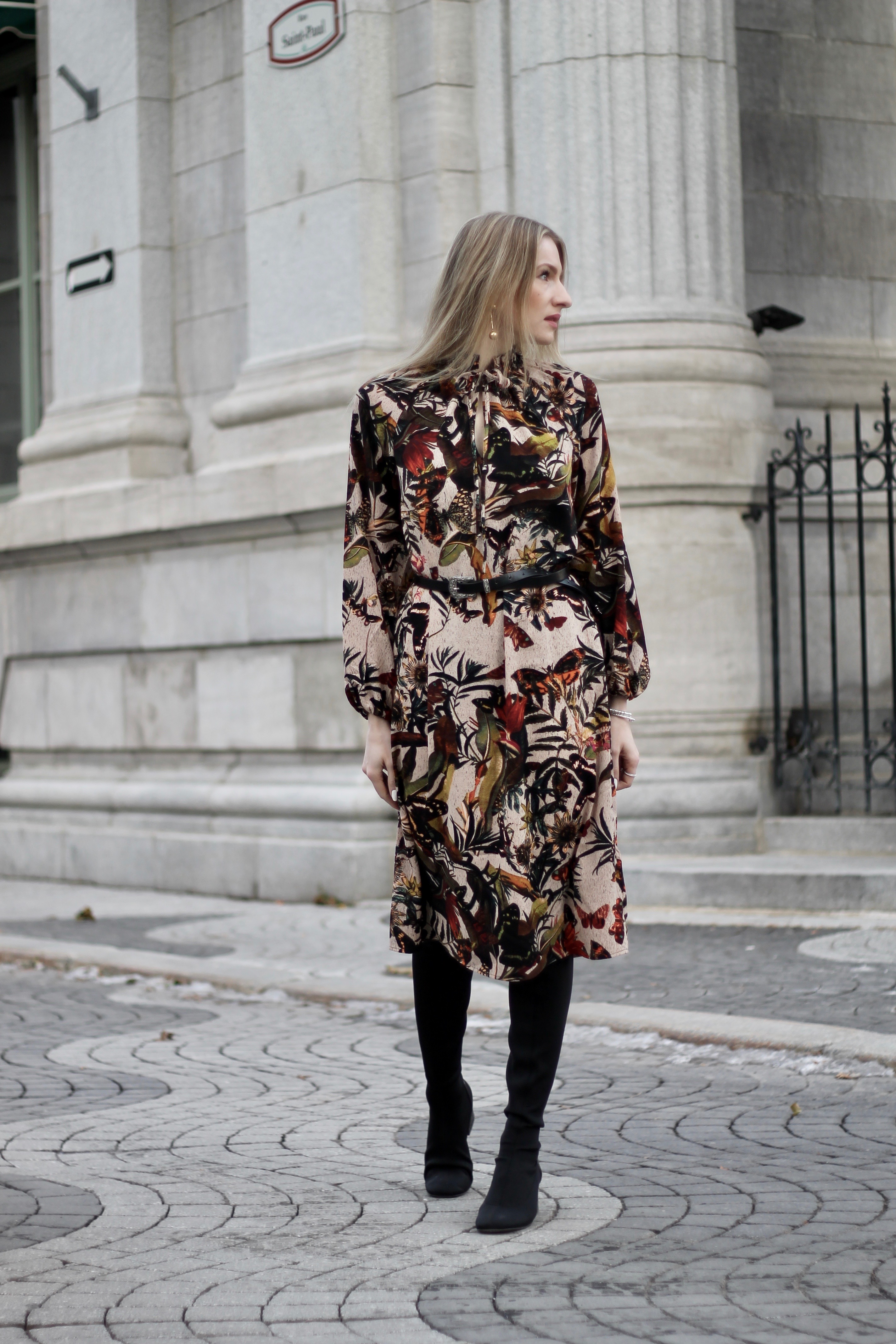 OUTFIT DETAILS
Dress: H&M
Boots: Zara
Belt: H&M
Bracelets: Beblue & Links of London