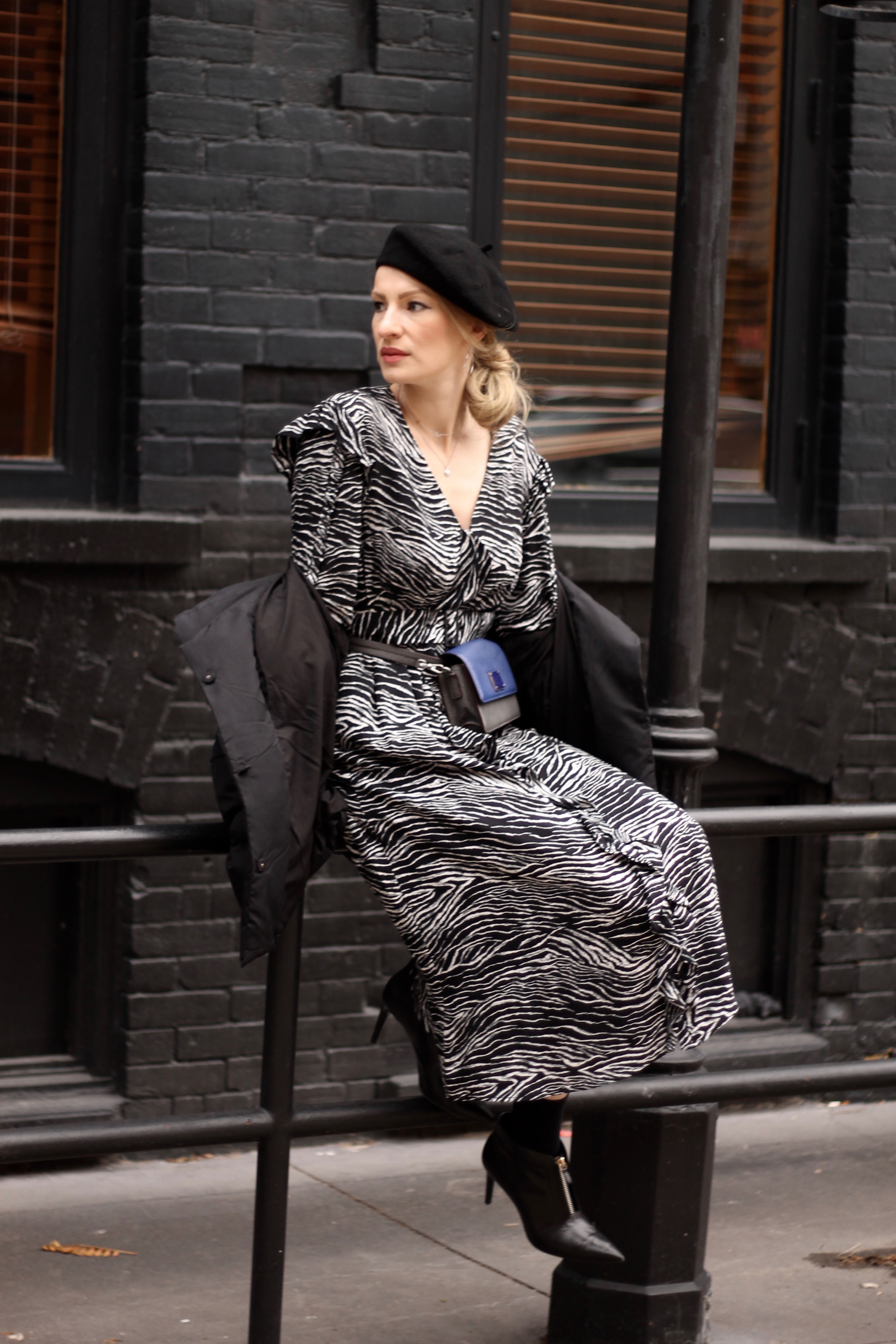 ---
Trending now: Belt bags have been the absolute Trend piece of the fall/winter season. We have seen them on the runway, all over street style and have really been the ultimate item to complete an outfit. How do we really feel about such a trend piece that may not be around for a long time? I personally am maybe a bit too careful and do not buy on an impulse (ever!), and thus sometimes watching an item, then falling in love with it, and realizing soon that it really is already "over" has made me question the longevity of the "Belt Bag".
I love improvising and thus my old Marc by Marc Jacobs bag did the trick with just double looping the strap. It is all about playing around with what you have and being creative in achieving the look you are going for.
Some might say it is not the same, it is not a belt bag but really to me the look was accomplished without having to commit to a bag I am unsure of buying.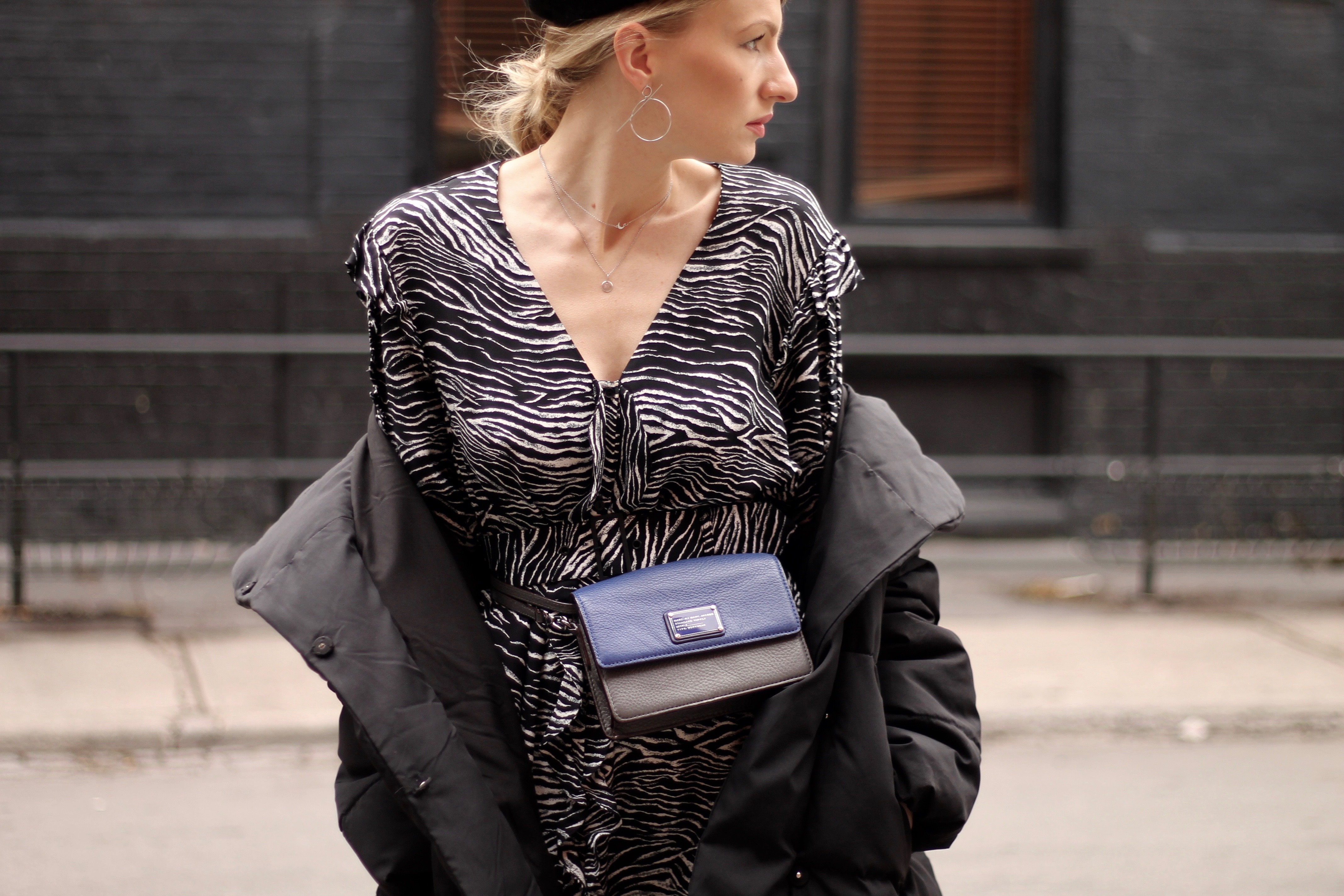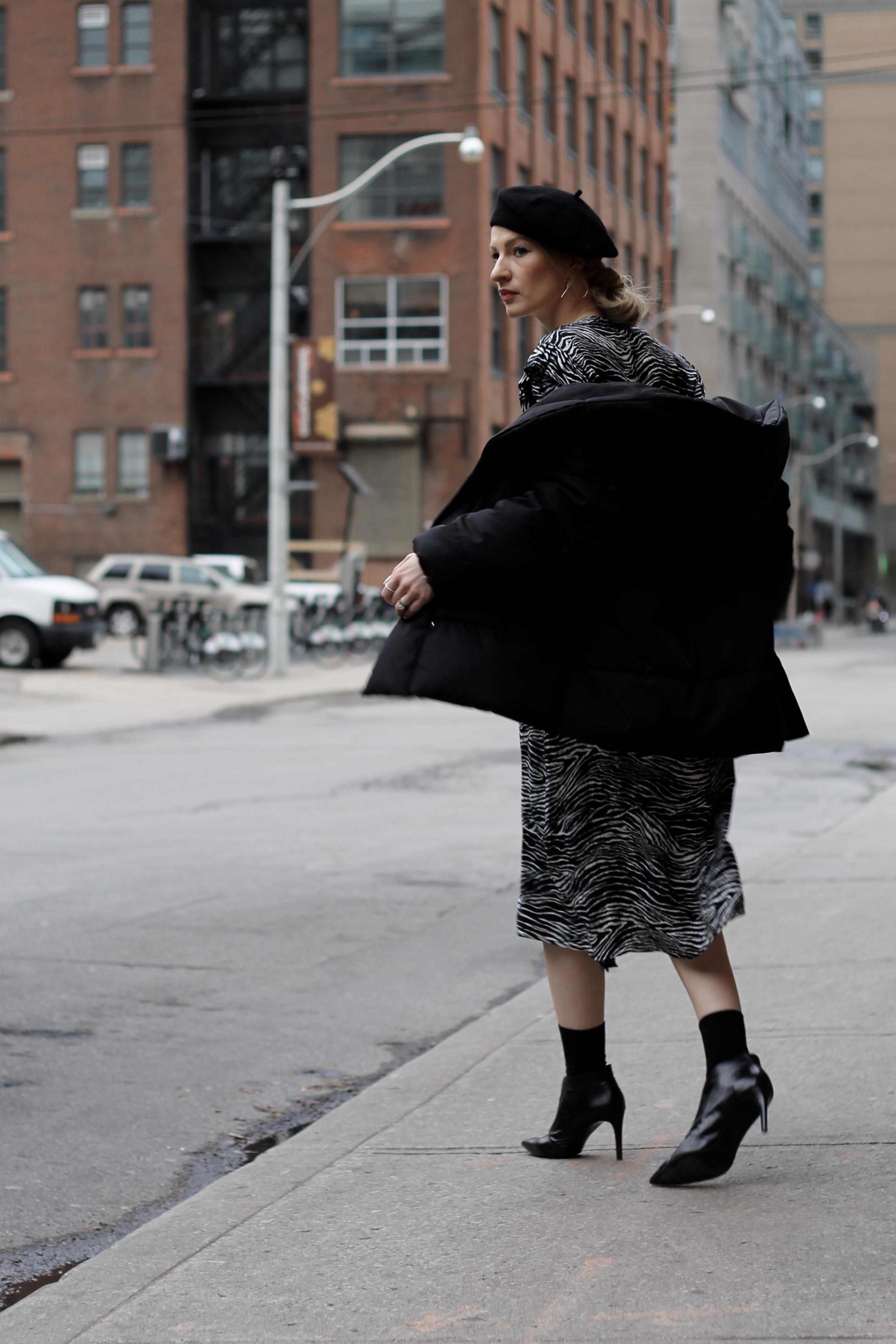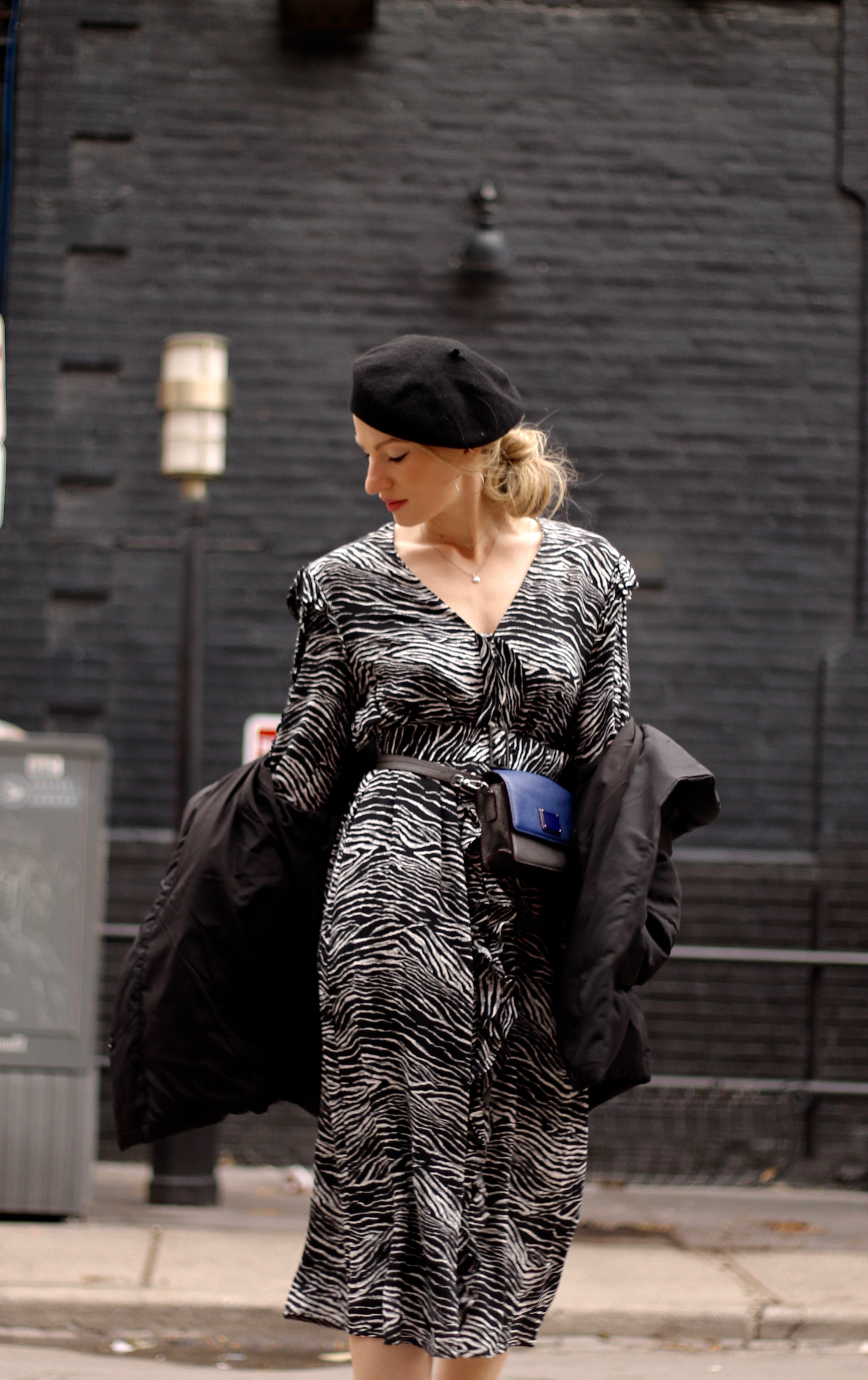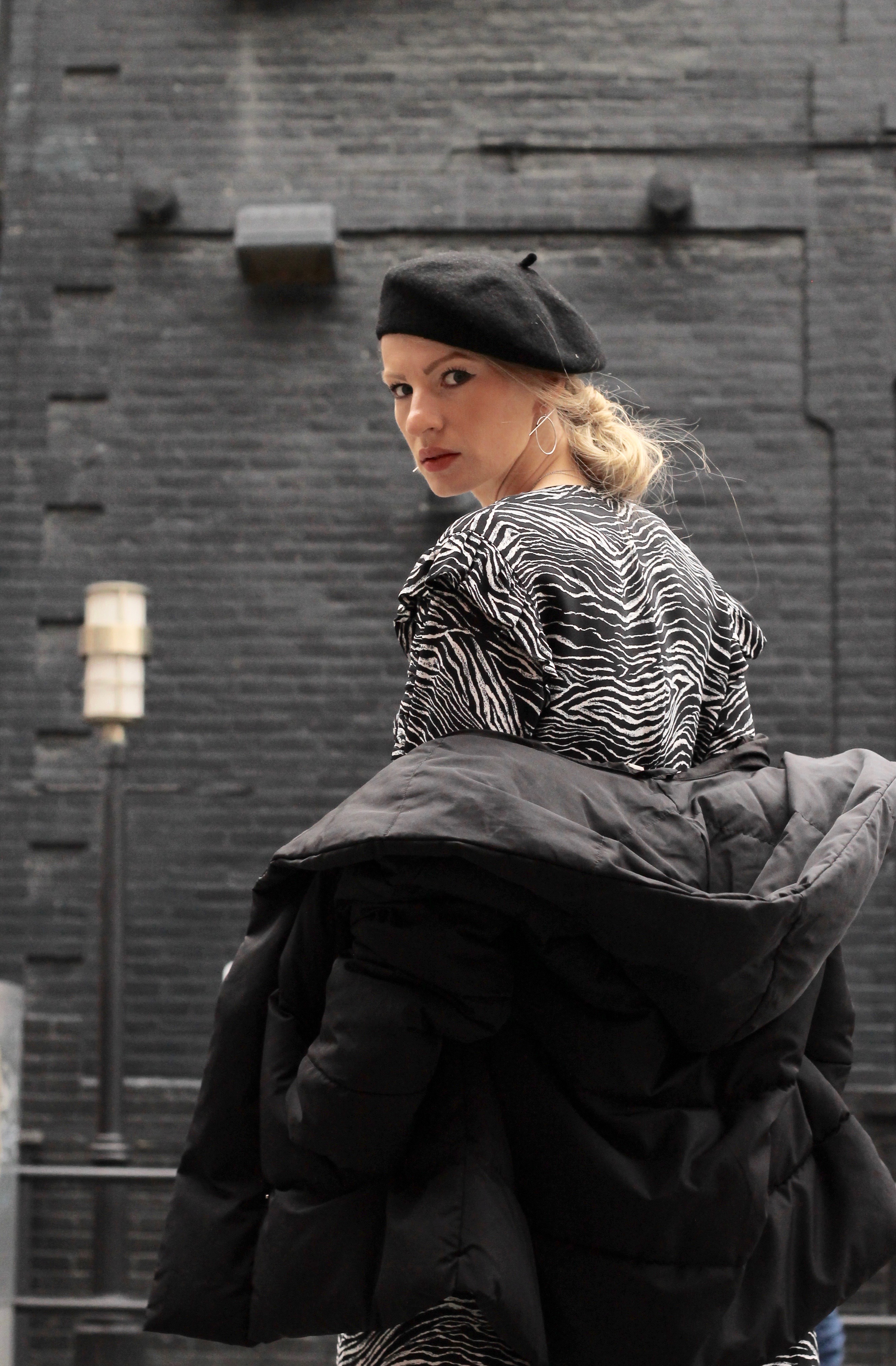 OUTFIT DETAILS
Dress: H&M 
Hat: Amazon Fashion
Bootie: Zara
Jacket: H&M
Bag: Marc By Marc Jacobs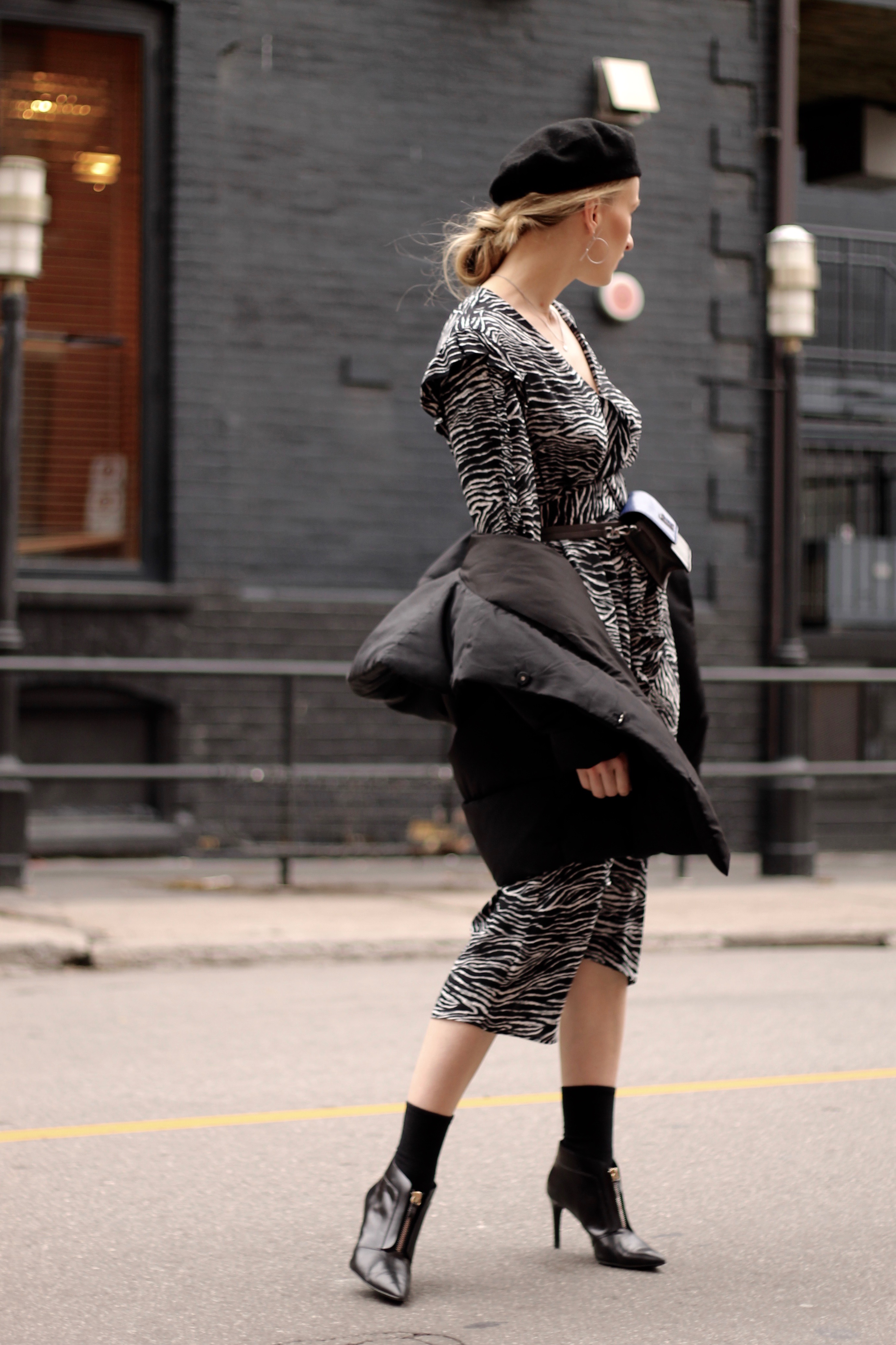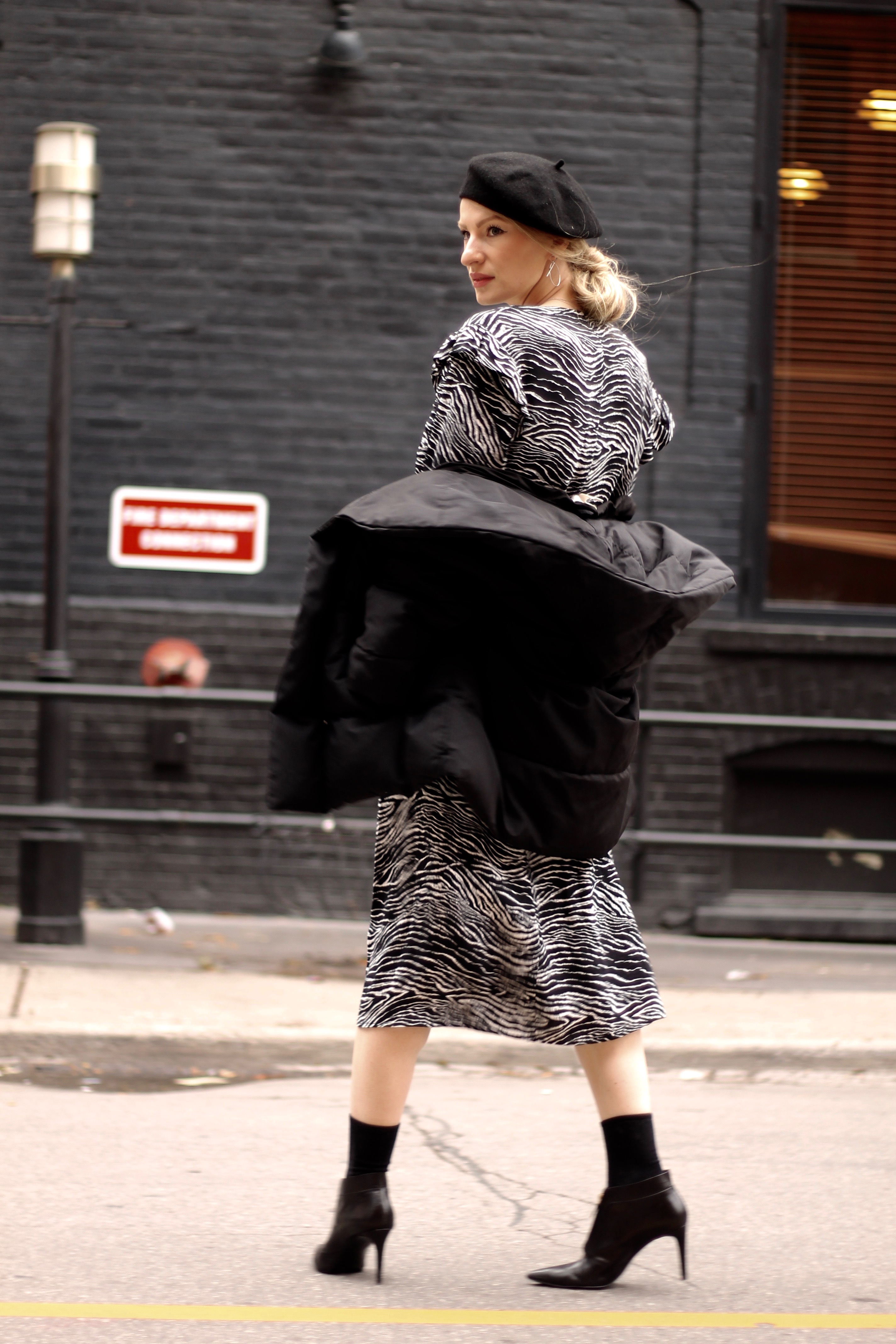 I wanted to share my opinion on trend pieces in general. I am all about investing in great pieces but I also believe that you have to really truly love a piece that you are spending your money on! With this trend I really was not sure it is is going to stick around, so to purchase a 1000$ bag really did not make sense to me. To all those who believe in the trend and love it, I am so happy for you and cannot wait to see how you style your gorgeous bags!