Everyone loves summer, which comes with amazing temperatures, patio days, pool parties and lots of sunshine. Depending on where you live, however, summer can be a bit of a struggle when it comes to hair styling. I am used to drier climates and Ontario definitely is NOT that! With 90% humidity on a good summer day, my hair tends to become a fizzy situation after a few minutes outside. So, let's think hairstyles that can avoid frizzy hair, or at least help to look groomed while being fizzy!
I really do think we live in a world
where we can have it all
and do it all.

Jen Atkin
Beachy waves are a go-to during the summer and it just gives me true vacation vibes. They suit everyone, and I don't know anyone who doesn't love them! Whether you are going to the pool, an outdoor event, or a party, this look seriously always goes! I have put together five easy steps to accomplish beach waves in no time! Keep reading to discover them: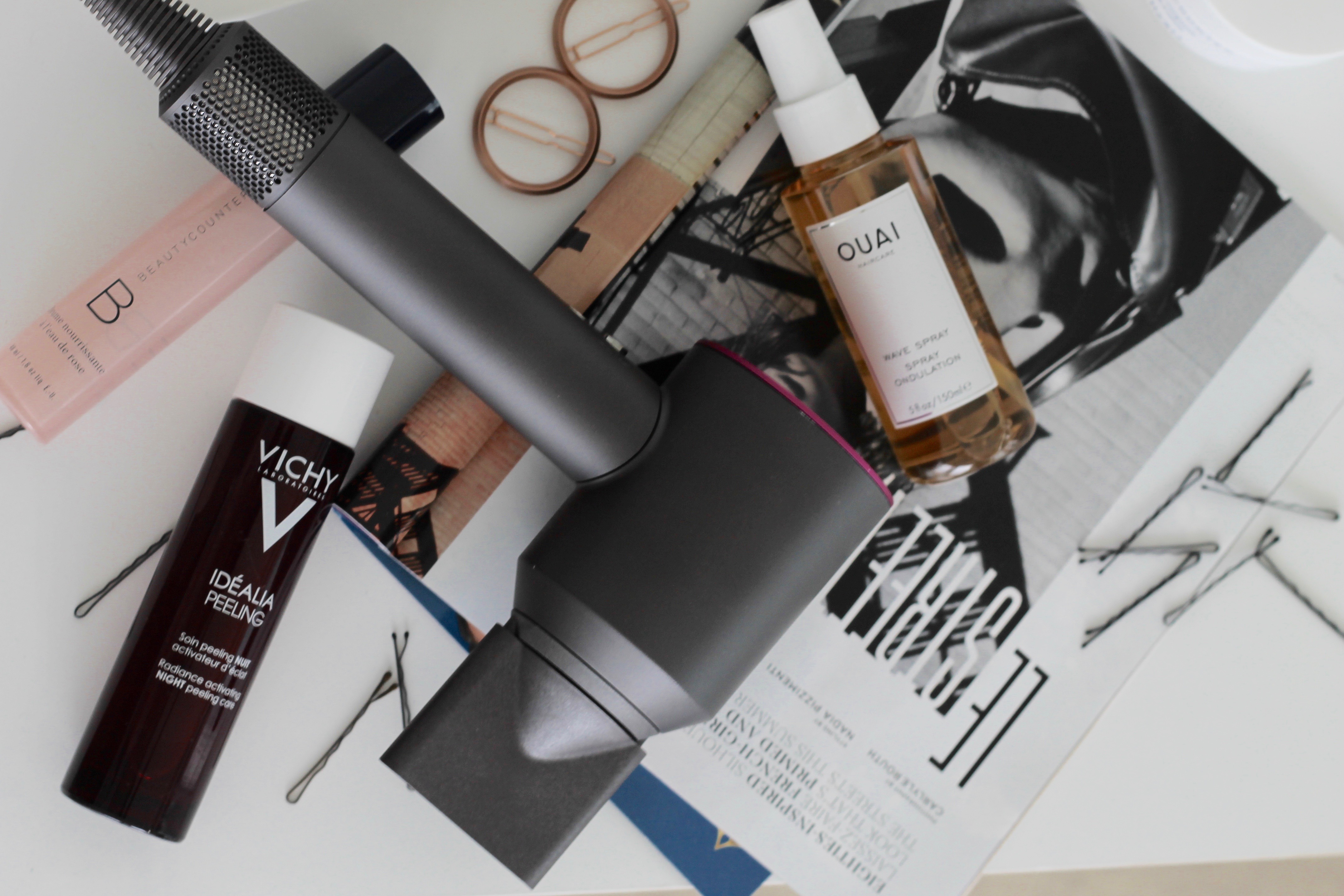 Wash your hair to start unless you want to use the beachy wave look as second or third-day style. I am all about not washing your hair every single day so this look is amazing to look fresh without having to shampoo every day. If you are using this to tie you over until the next wash, just wet your hair with water to prep for styling.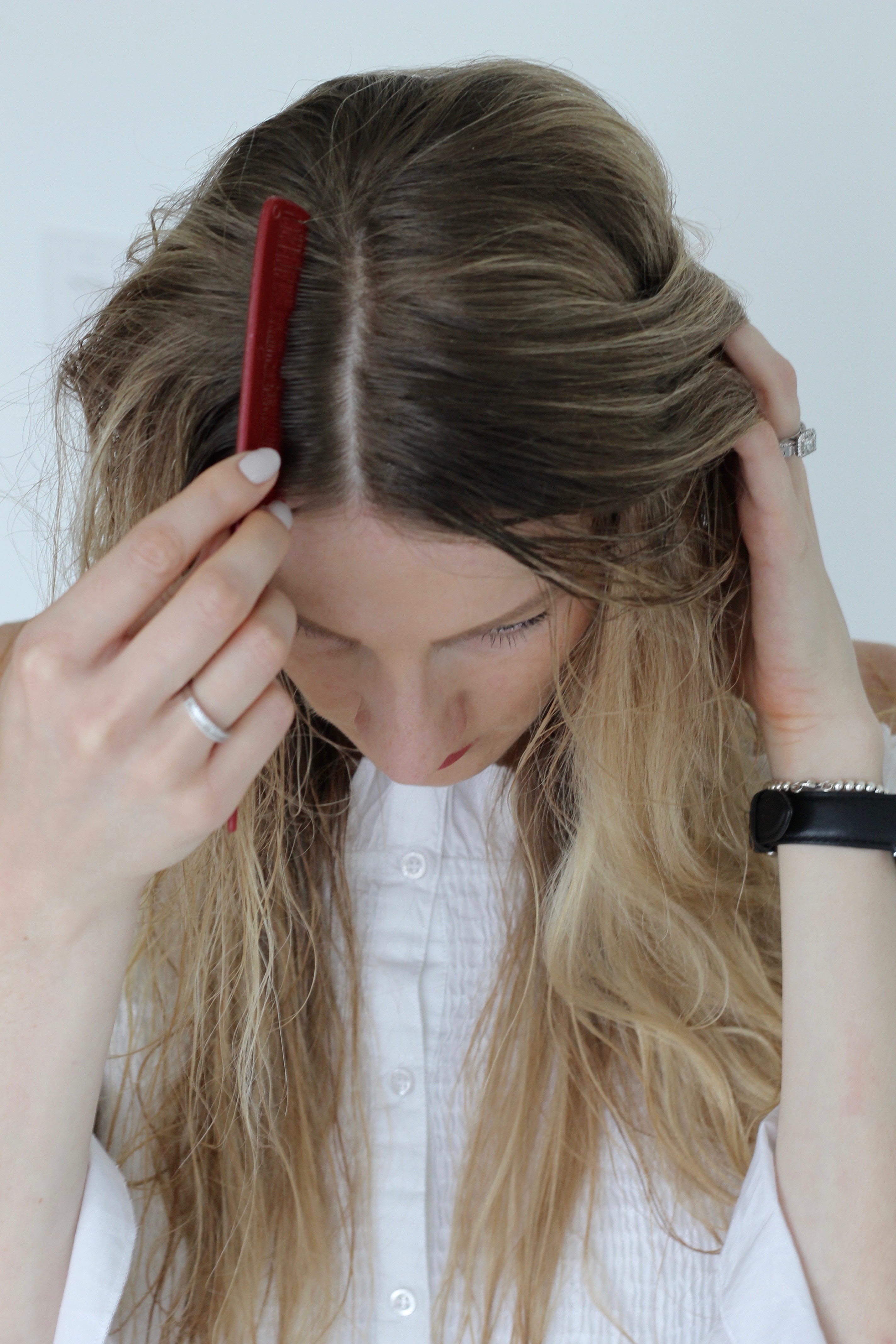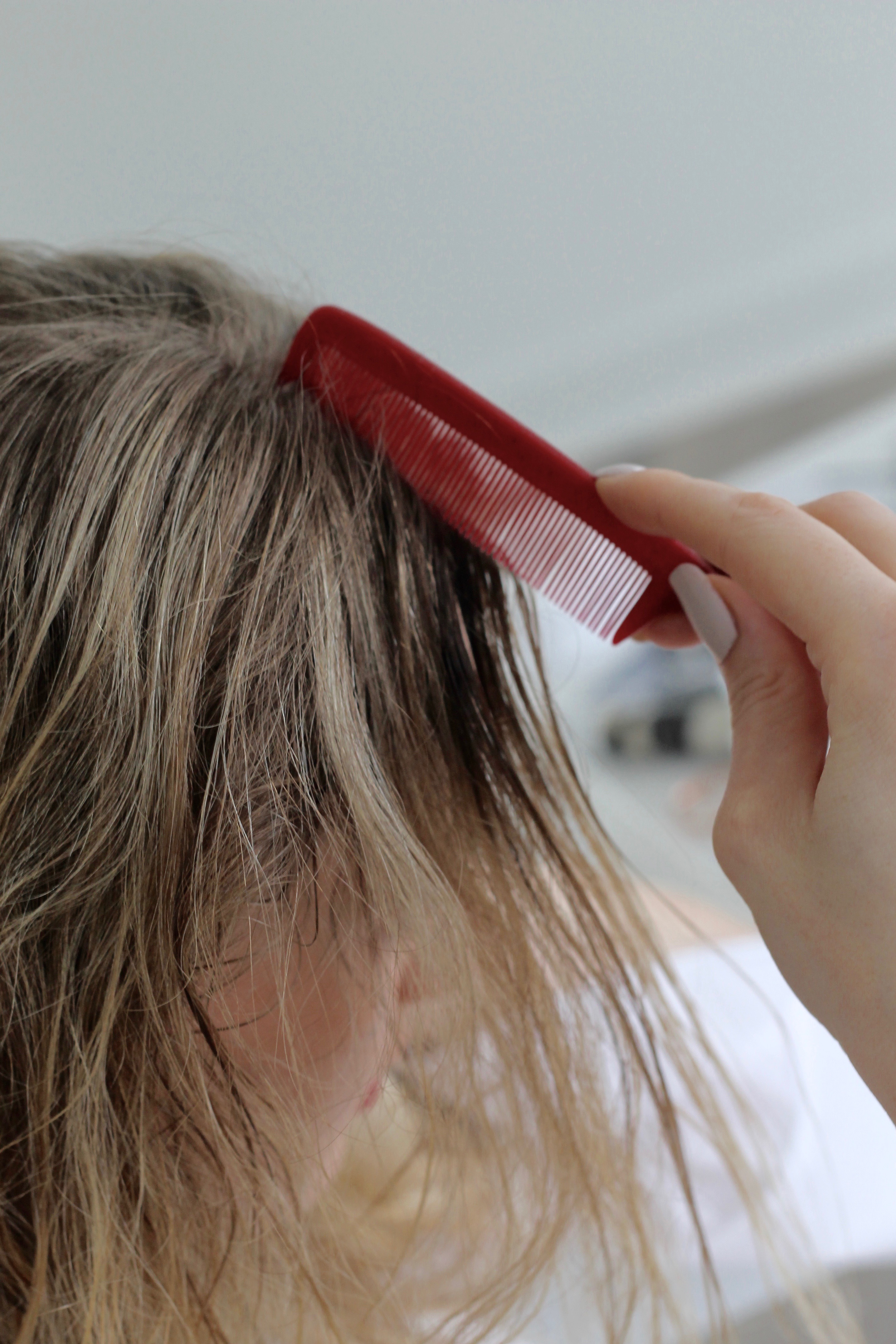 Use a comb or your fingers to create a part where you like it. I prefer a middle part when I wear my hair open. For me, using a comb is easier because I like a pretty straight part here.
Using the Ouai Wave Spray by Jen Atkin, I am able to create amazing beach waves. The spray smells amazing and is easy to use. A few generous pumps all over the hair and into the roots to create that extra volume. I have naturally wavy hair so this product helps to define these waves, but it also works for straight hair!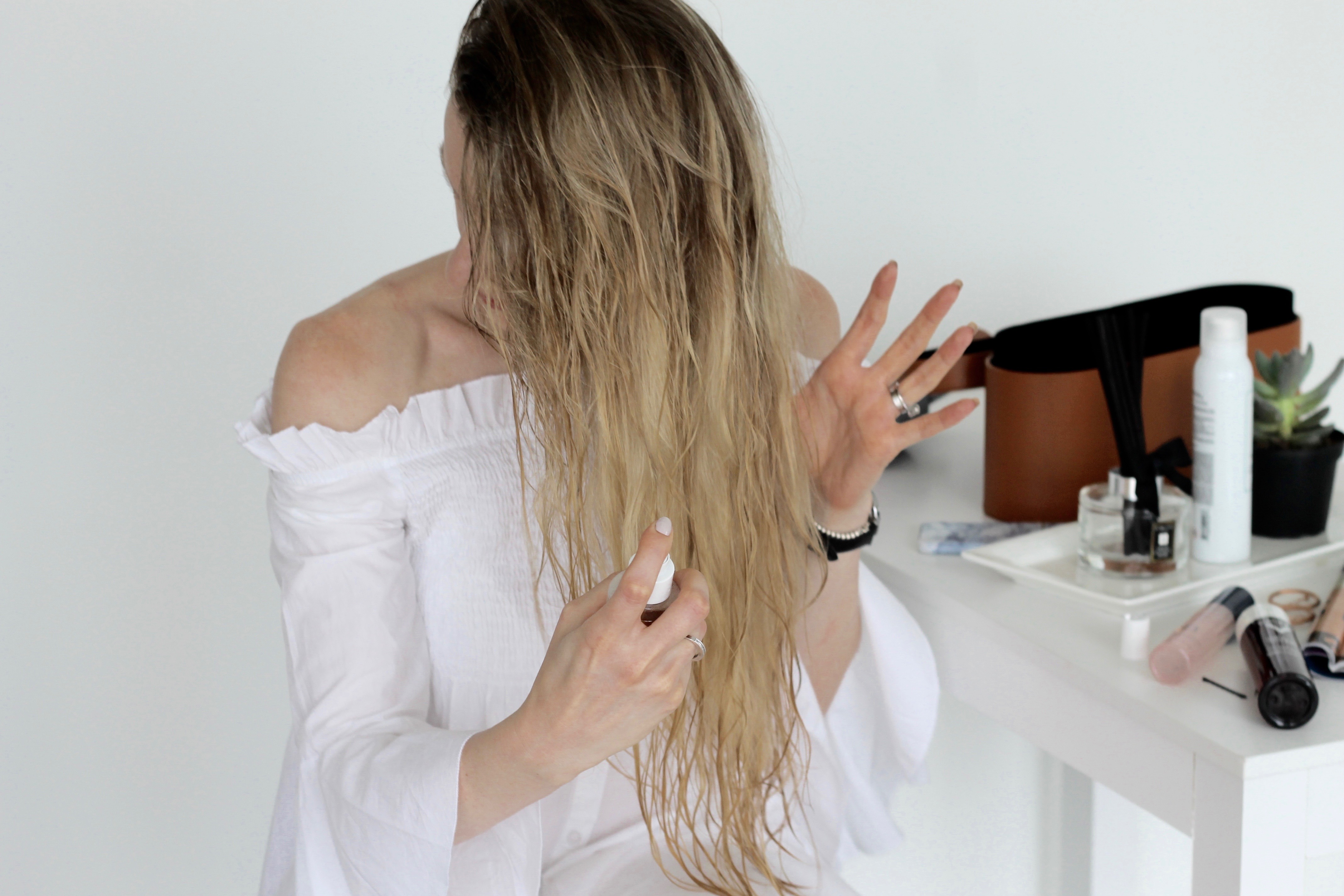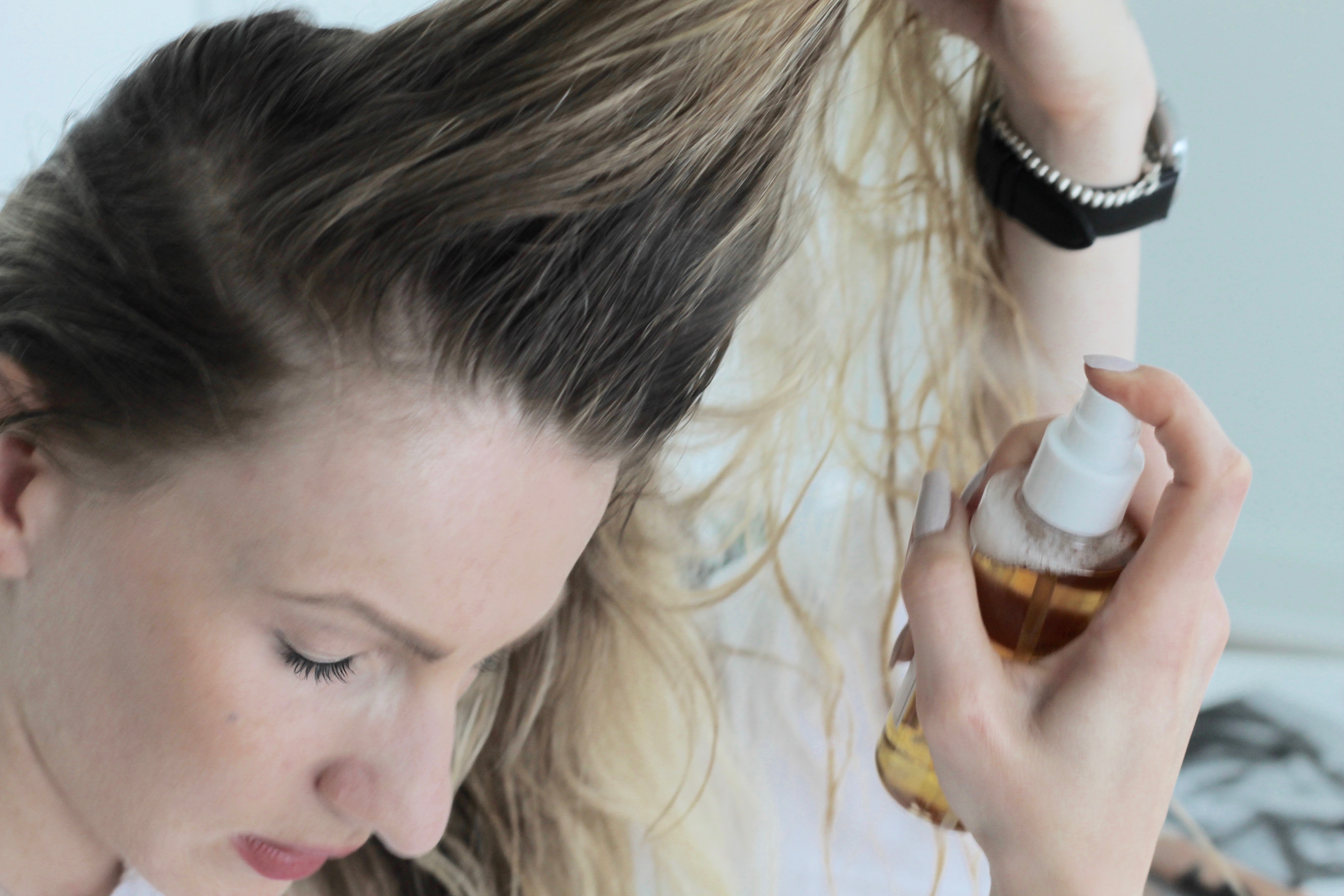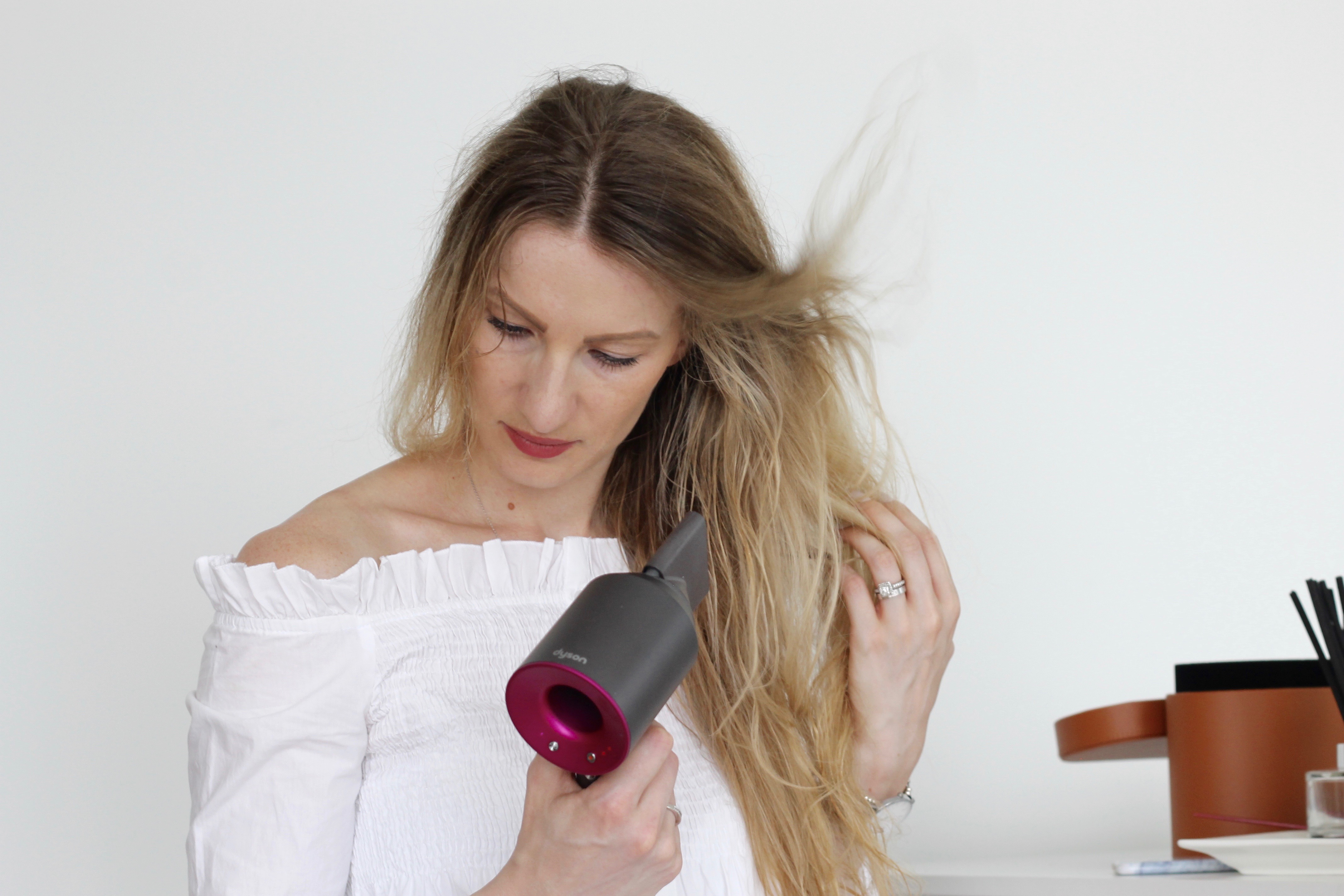 Blow the spray into the hair until it is no longer damp or wet. I used the lower heat setting on the Supersonic hair dryer for gentleness for my hair. I absolutely love having multiple heat settings compared to just "hot" or "cold". Especially for the length and ends, I prefer the lowest setting.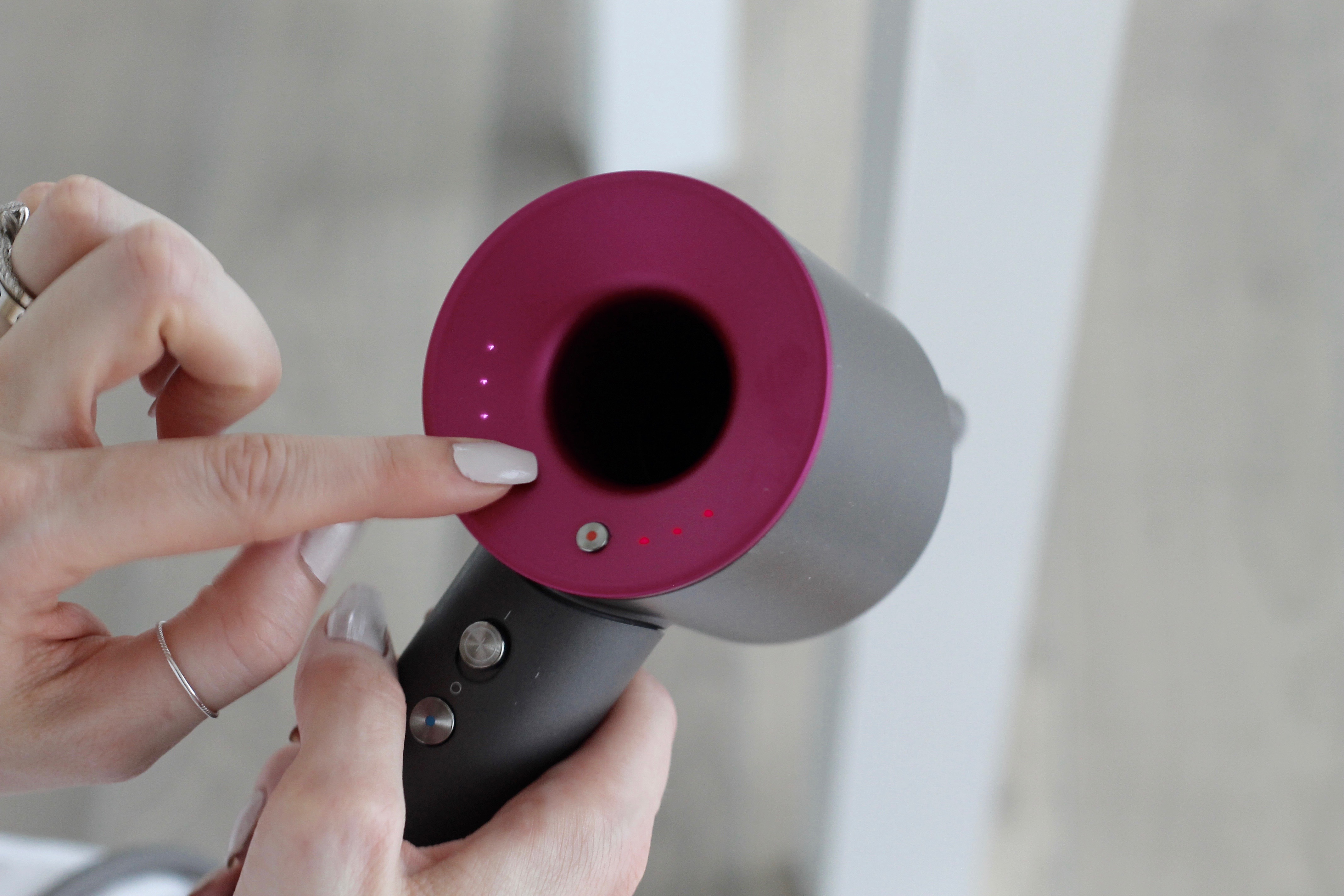 If you like, you can now go in with your curling wand to create a few more dramatic curls, then brush them out and blend them in so really create the wavy beach hair look. It really depends on your hair type and preference if you need this step!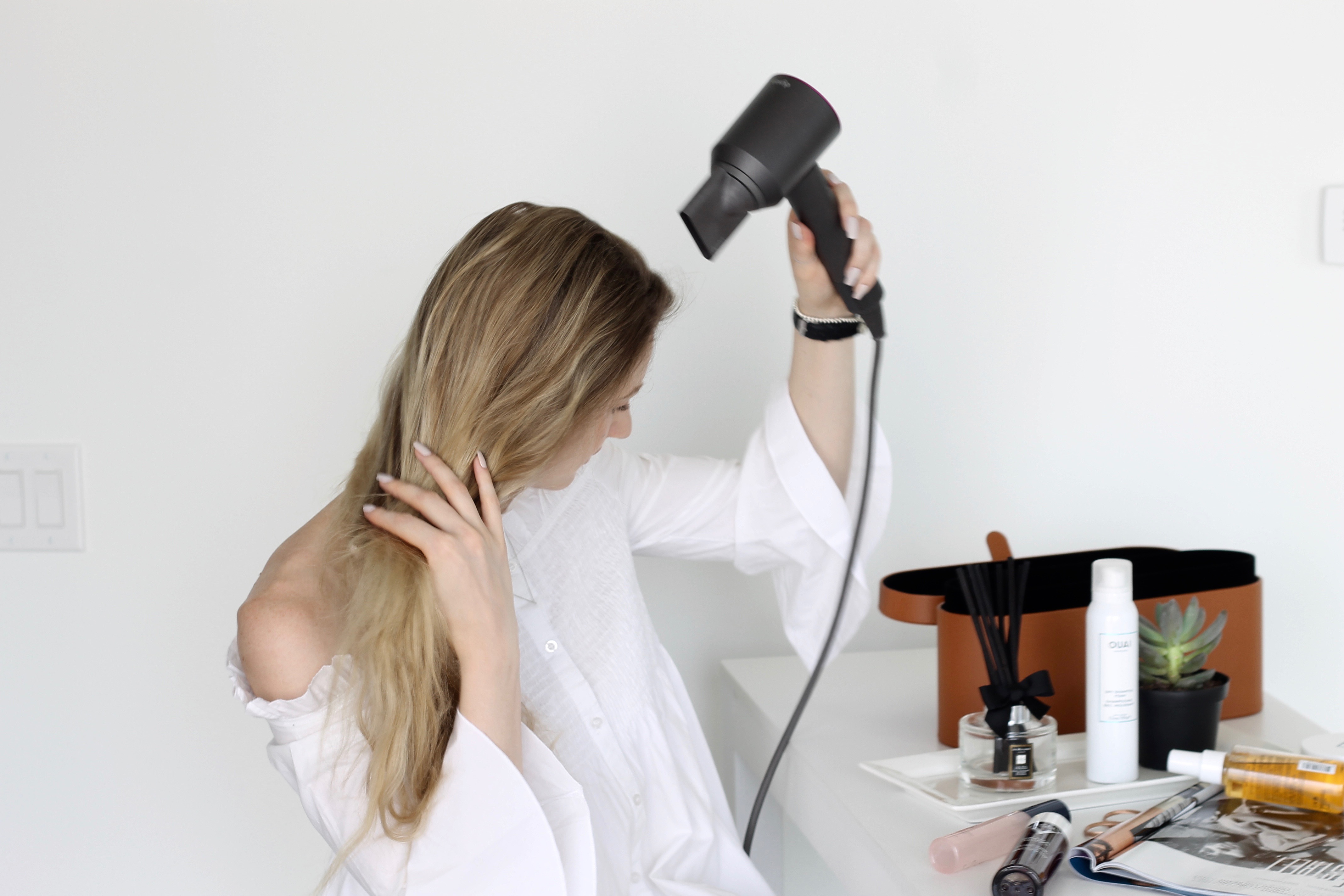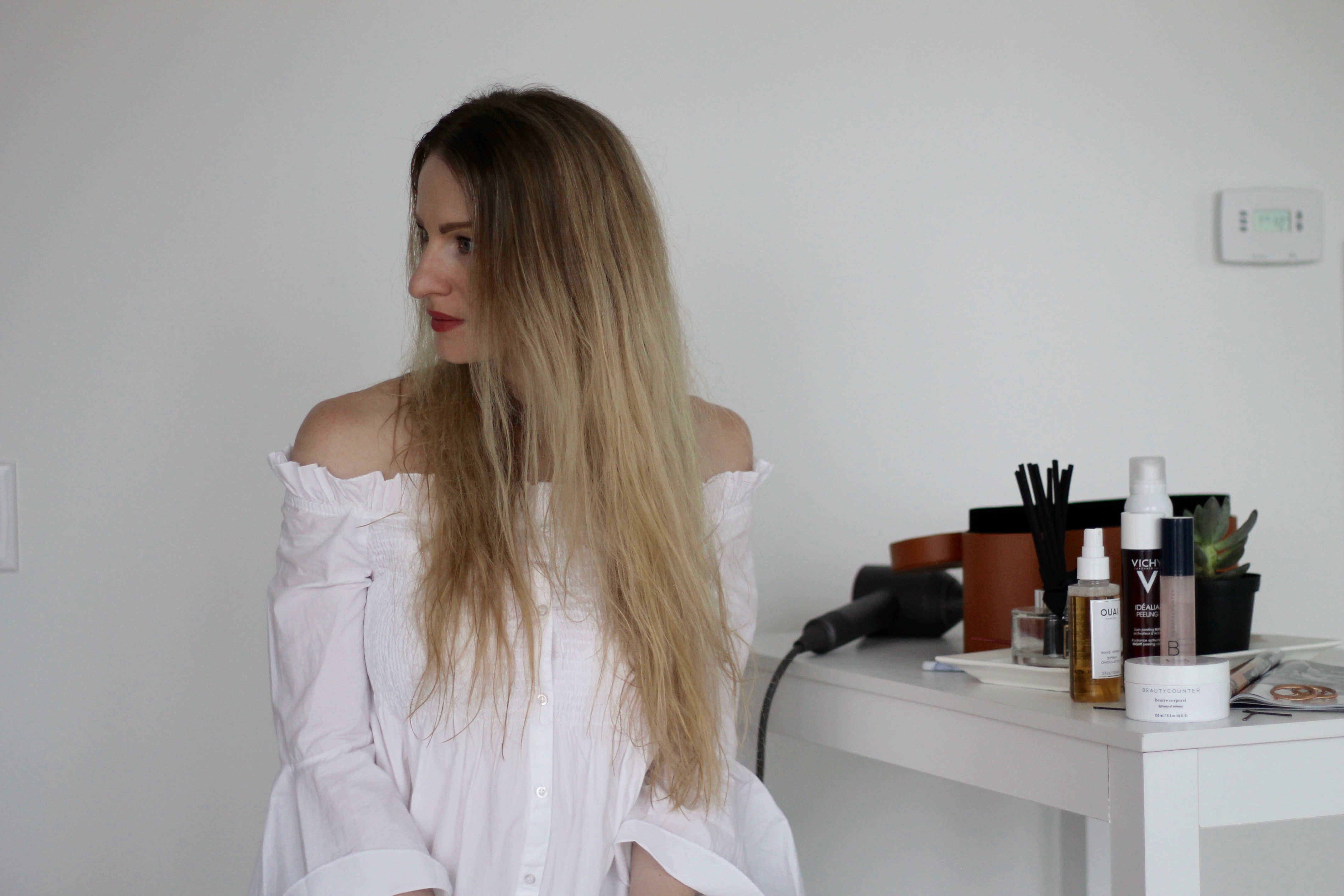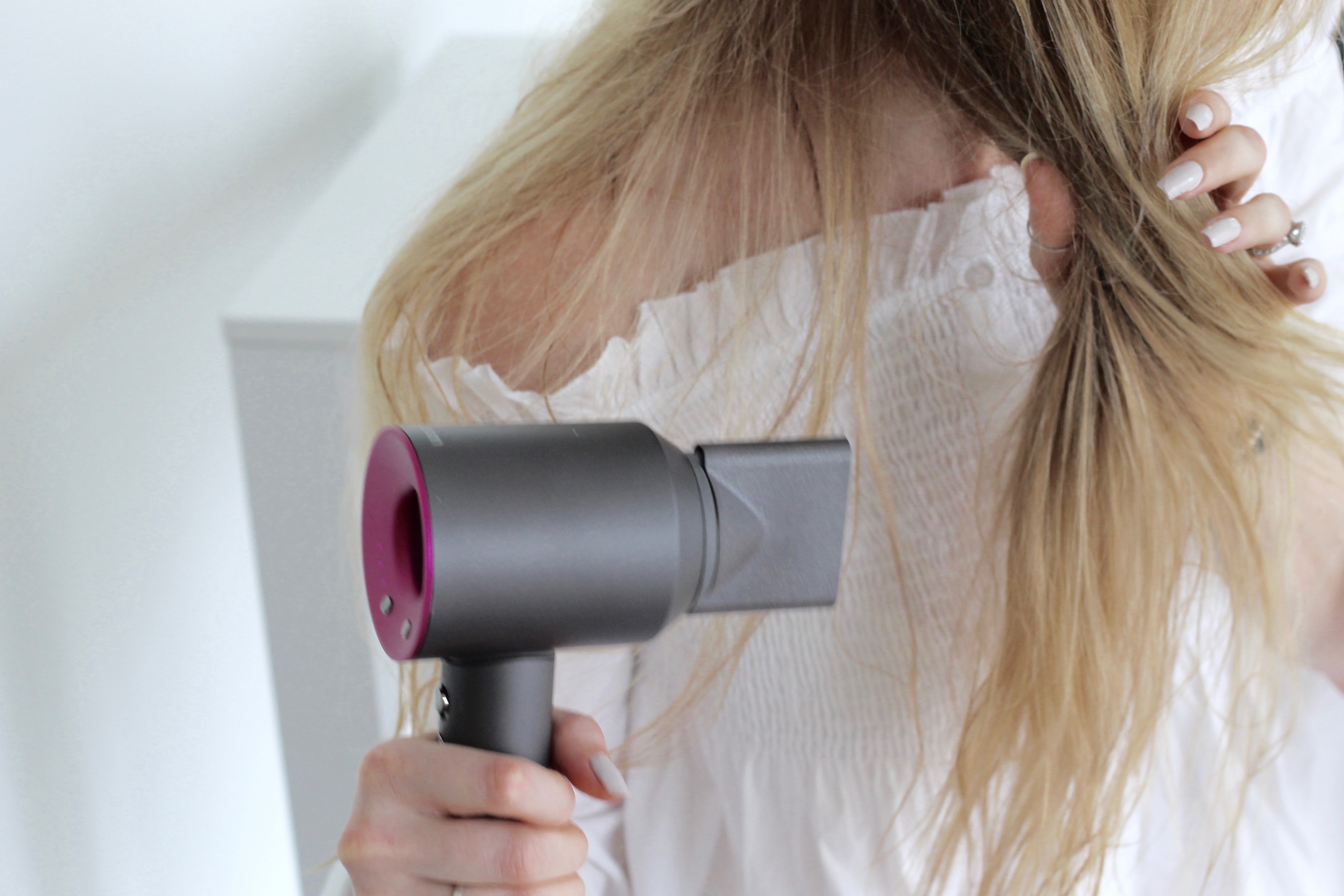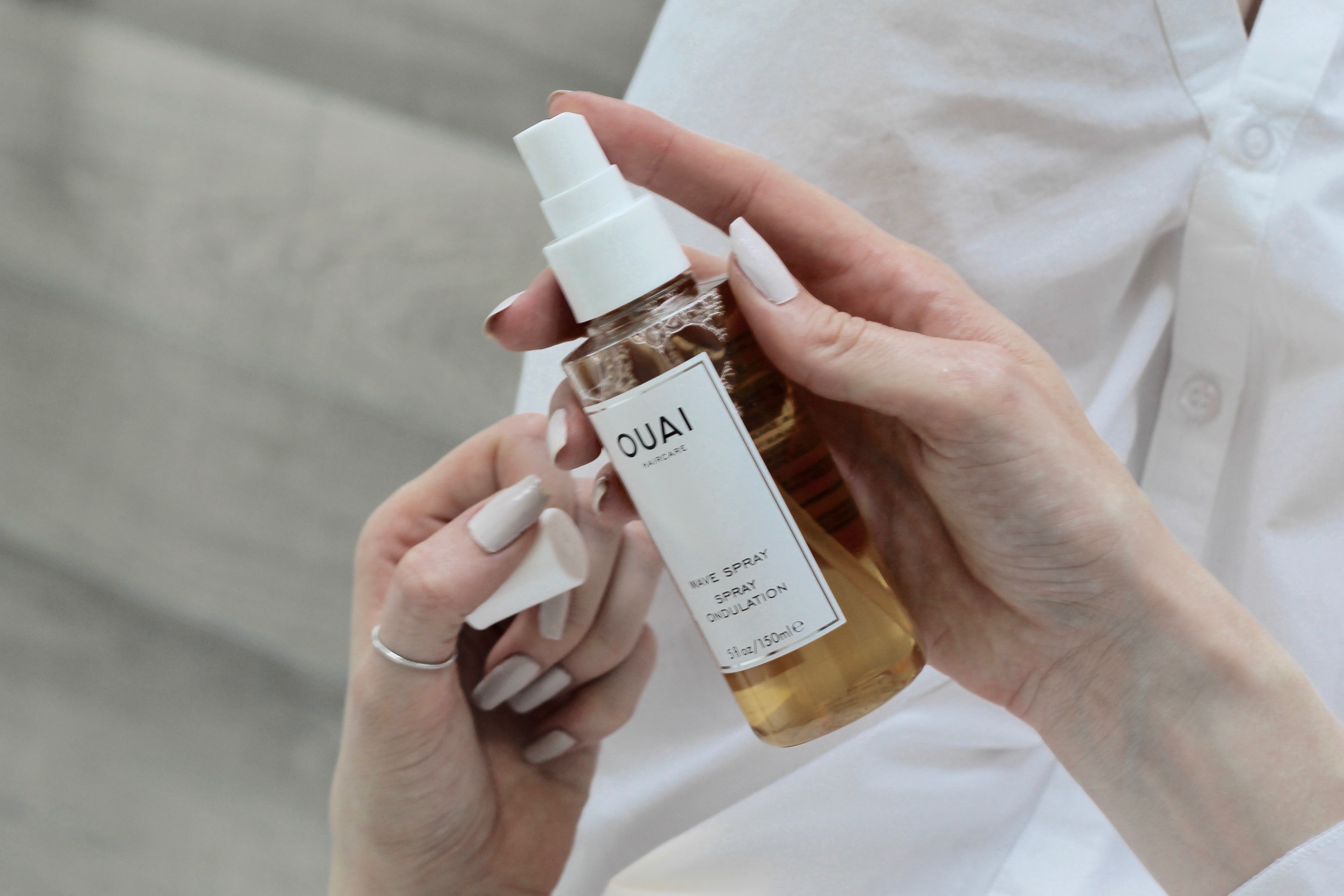 The look is effortless and sexy, while being extremely convenient in humid and windy weather. Ten minutes or less, and you can also have some beachy waves.
xx,

In generous partnership with Dyson Hair