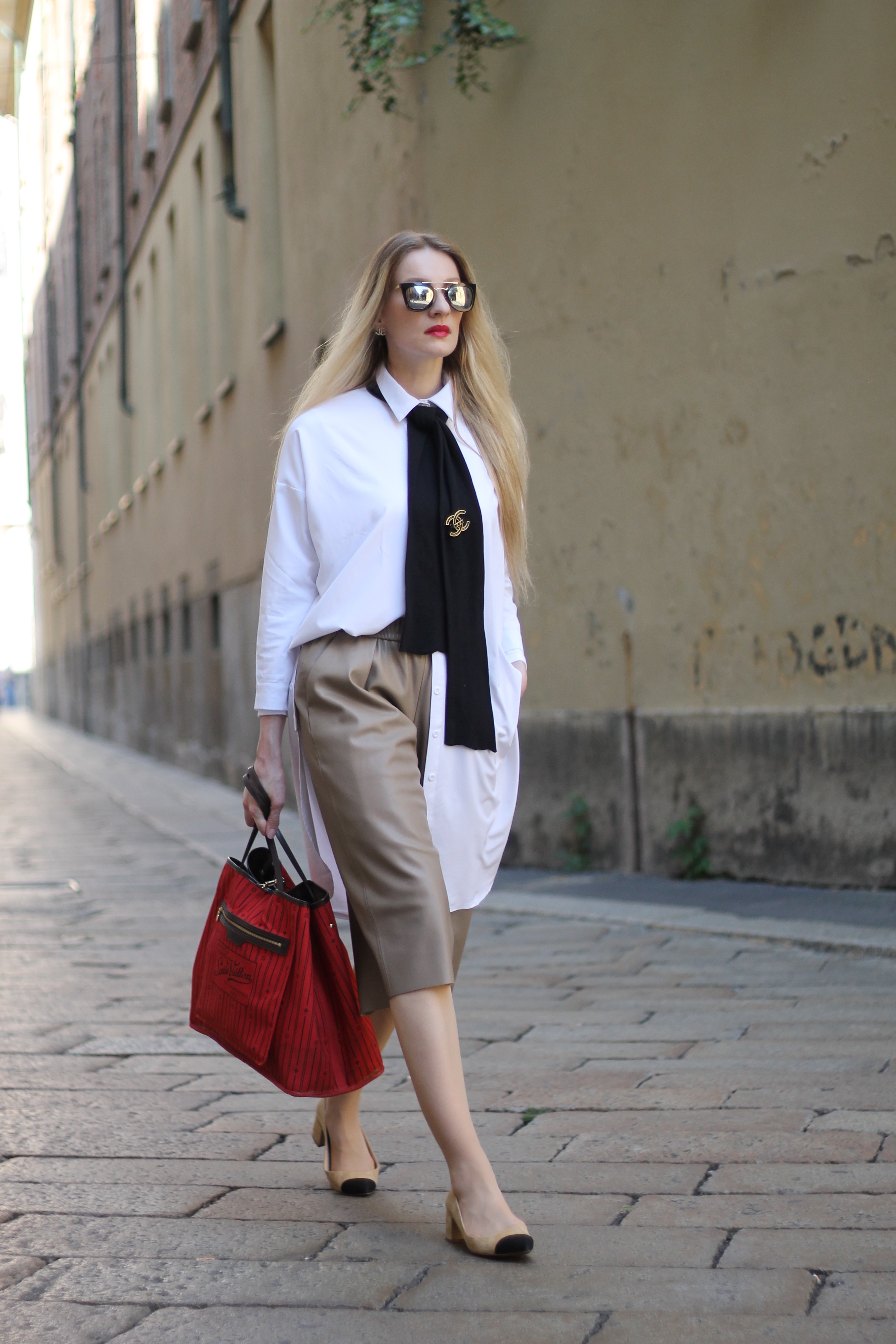 MILANO
---
THE CITY OF FASHION & FLARE
---
After a not-so-pleasant experience the last time we were in Milan last June (someone pick-pocketed me and stole my make-up kit and coin purse), I actually had such a wonderful time in the city this time around. Although someone did try once again to reach into my bag on the Metro! In the middle of Fashion Week, the city seems to be full of photographers and just regular people waiting to take pictures of everything and everyone.

---
However, this little street right around the corner from our first show location at Duomo was quiet and empty. And that is just the way we like it! I just love the Italian architecture and vintage feel walking through the streets. Some captures of our day at Milan Fashion Week can be seen
here
.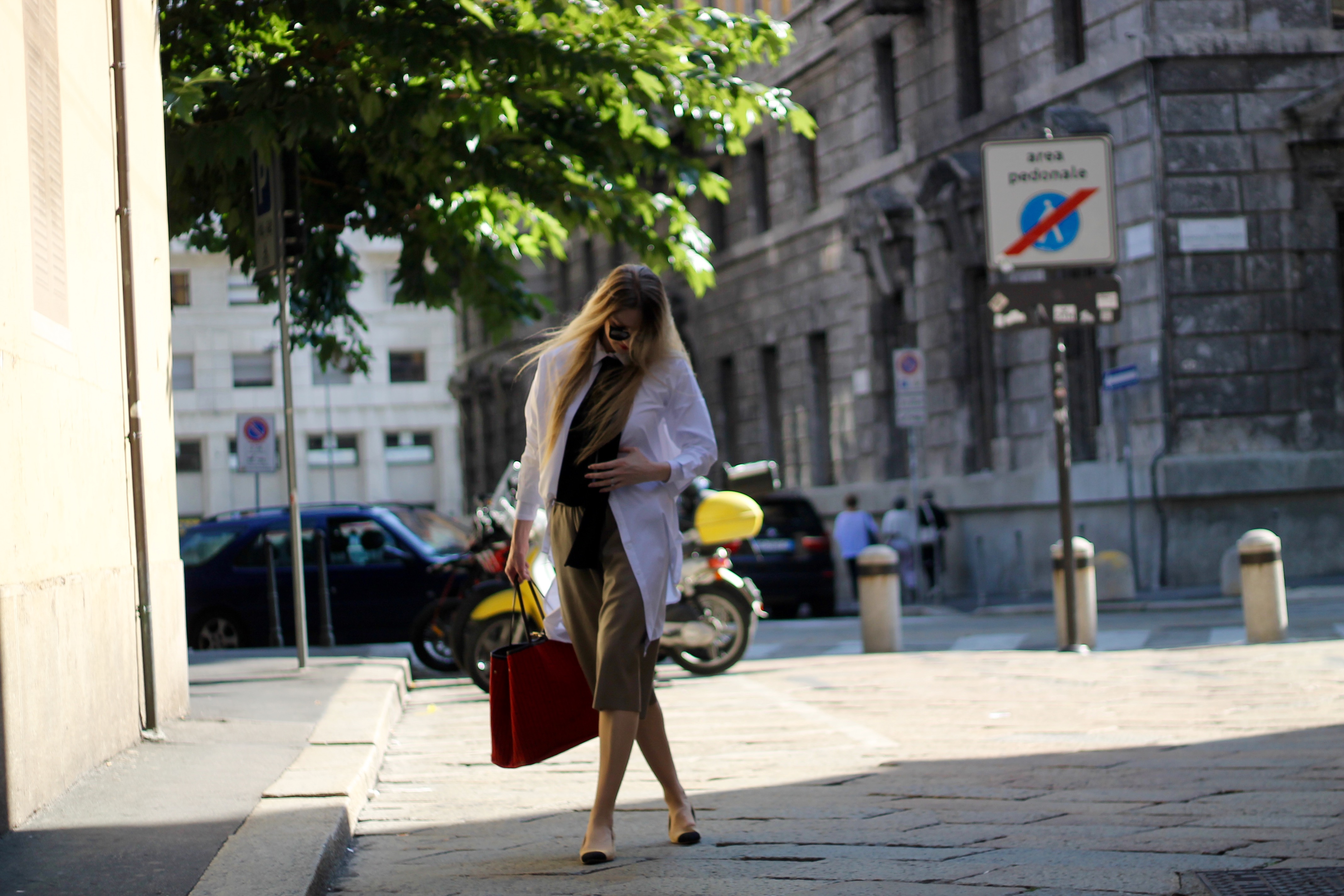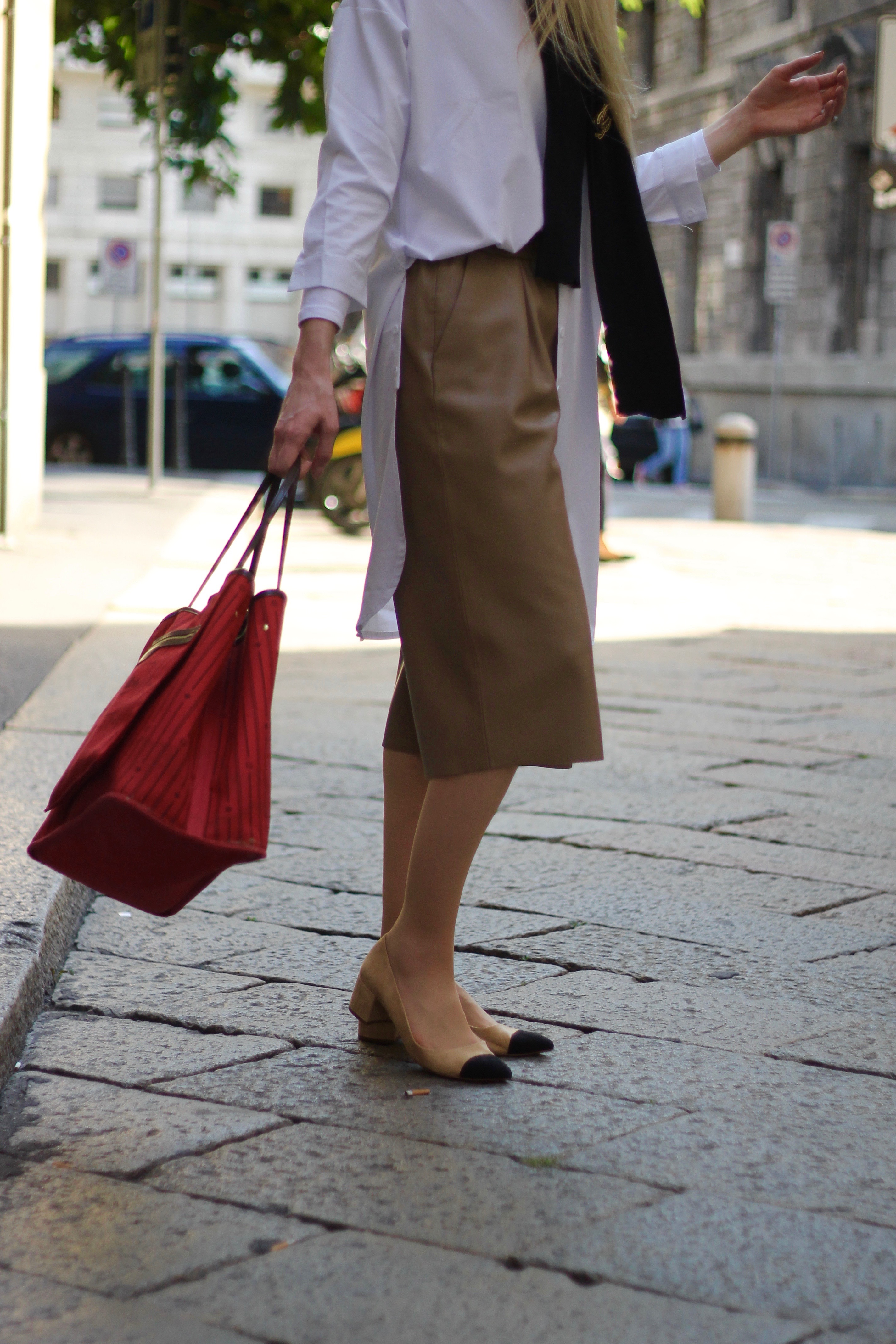 ---
HOW TO REPURPOSE YOUR FAVOURITE TOTE
in a seriously chic way
---
Because it is Fashion Week and because life is all about trying new things, I completely transformed my Louis Vuitton Neverful bag. The more conservative Milanese ladies were definitely looking on with intrigue!
SHOP THE LOOK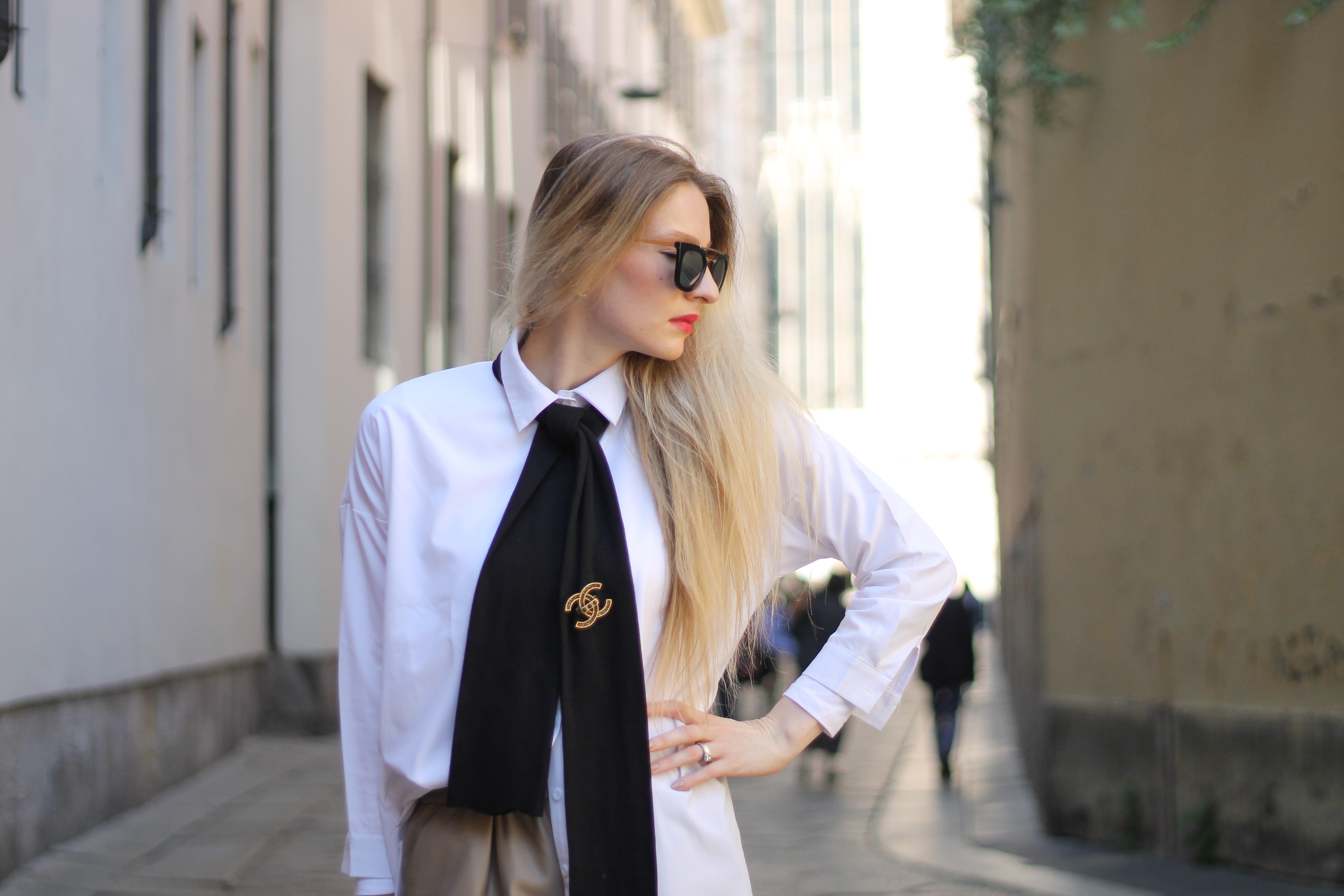 It's too bad that a negative experience can so impact your outlook of a city or an occasion. I was definitely nervous coming back to Milan because of the pick-pocket fiasco from June, but I am glad I decided to return. I was more aware of my surroundings, but I completely fell back in love with this city! What is your favourite thing about a city?
xoxo,