Sailing along the Harborfront
for the sunset on my first birthday in Toronto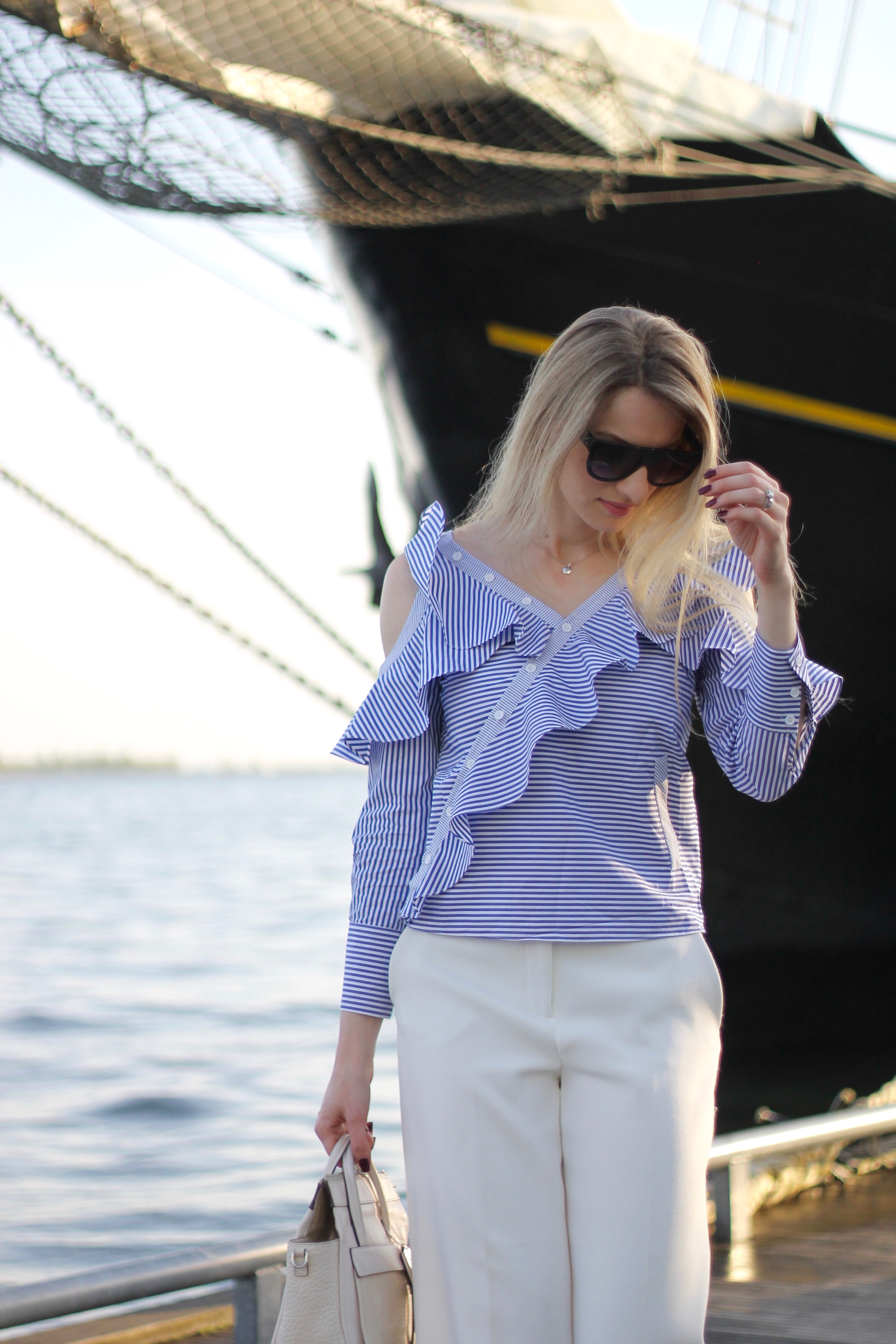 HARBOURFRONT VIEWS
My wonderful husband always plans my birthdays - throughout the day I find out what the day has in store. This year, after a delicious brunch, cake and shopping, I found out that we would get to enjoy the sunset on a sail boat along Toronto's Harbourfront ! I am literally obsessed with the water (and yes, Lake Ontario looks like an ocean!) and this could not have been a better surprise! If you have never taken a sail boat out in Toronto - whether you have lived here for a long time or are just a visitor - I would say "do it!". I had done the same in Dubai back in February, but the Toronto Harbourfront view is just so incredibly pretty! I obviously suggest the sunset time slot, as it truly is the most gorgeous.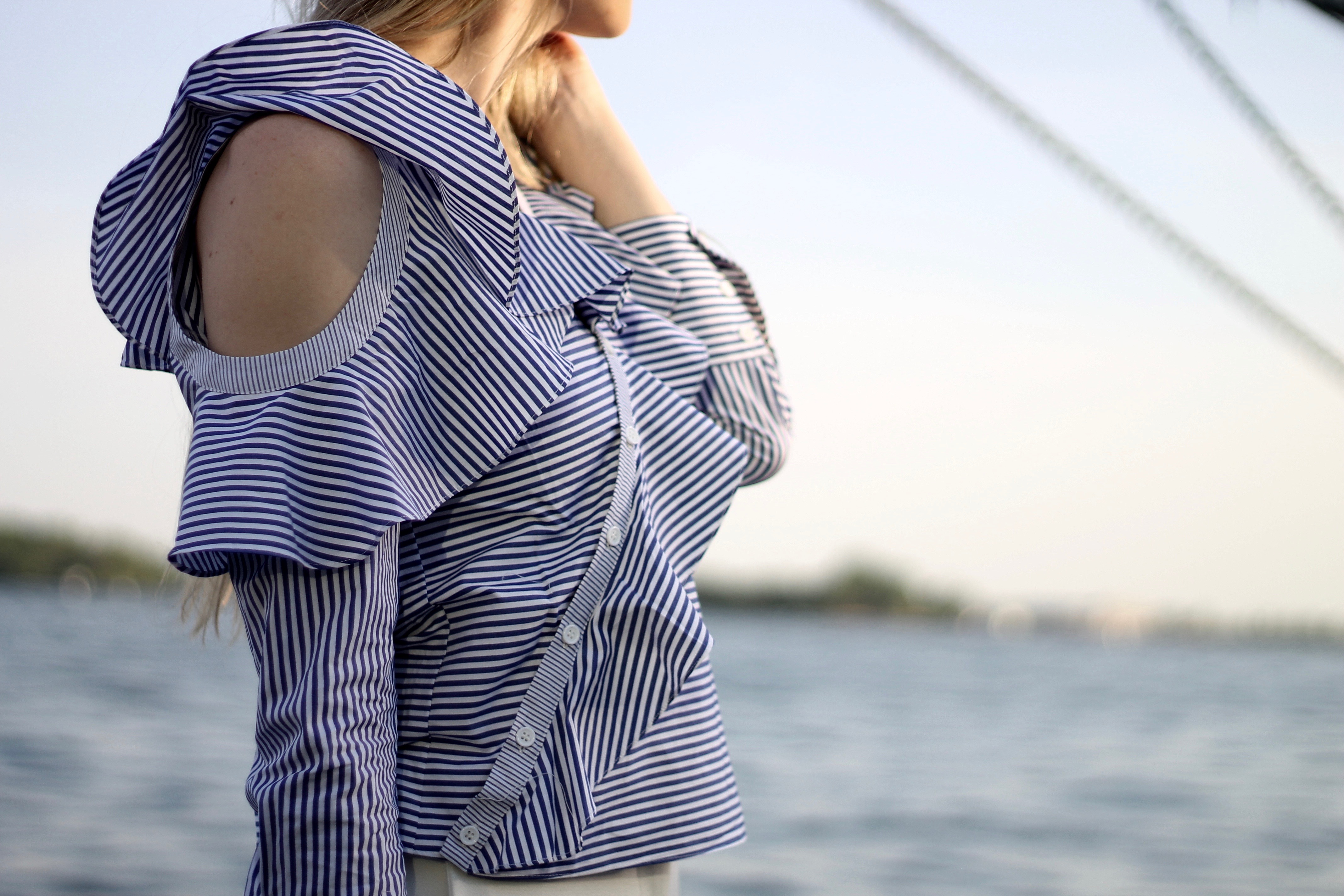 "I won't stop travelling until
I have seen the sunset from every coast."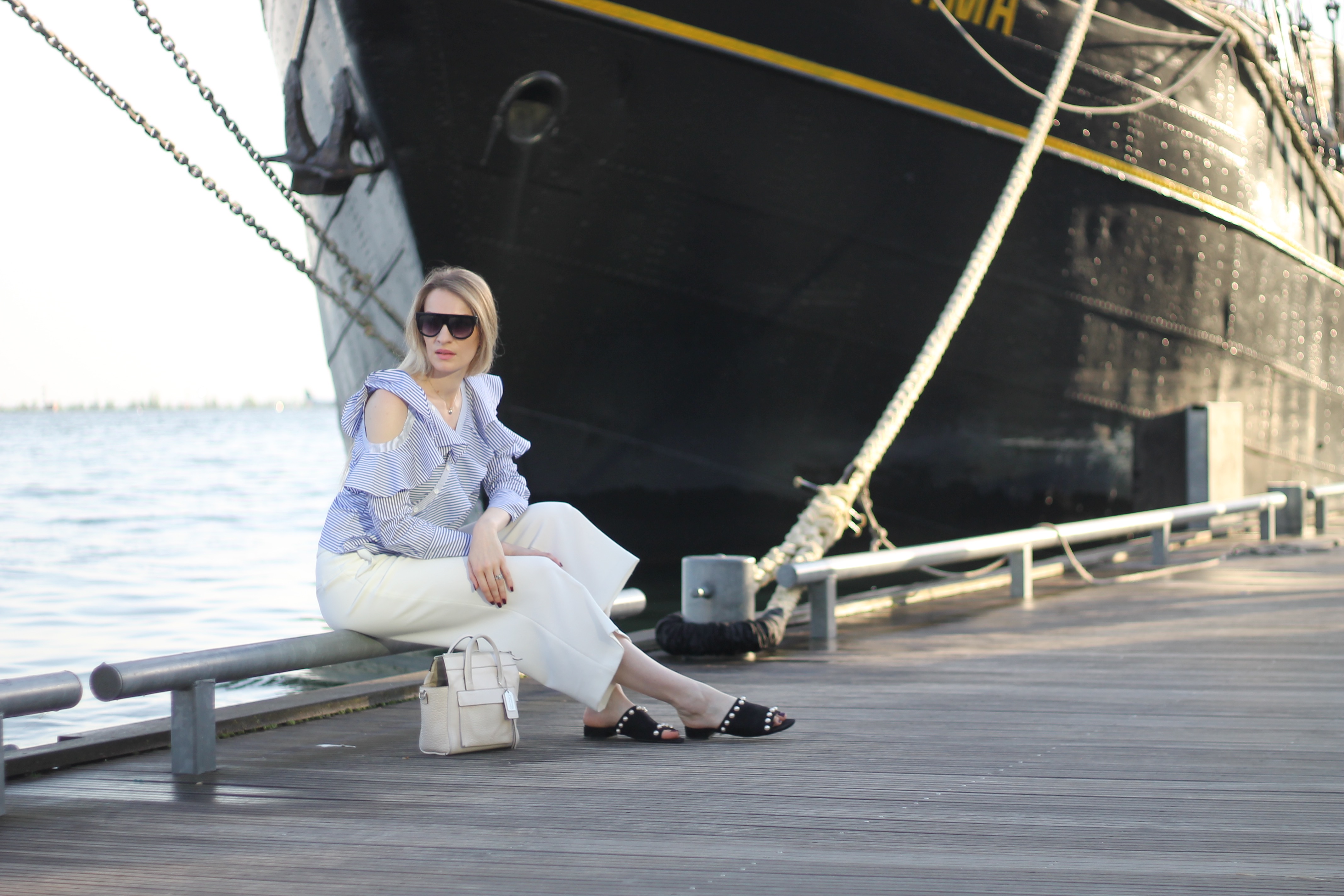 TOP: STYLEWE | PANTS: ZARA | SHOES: ZALANDO | BAG: COACH | EARRINGS: CHANEL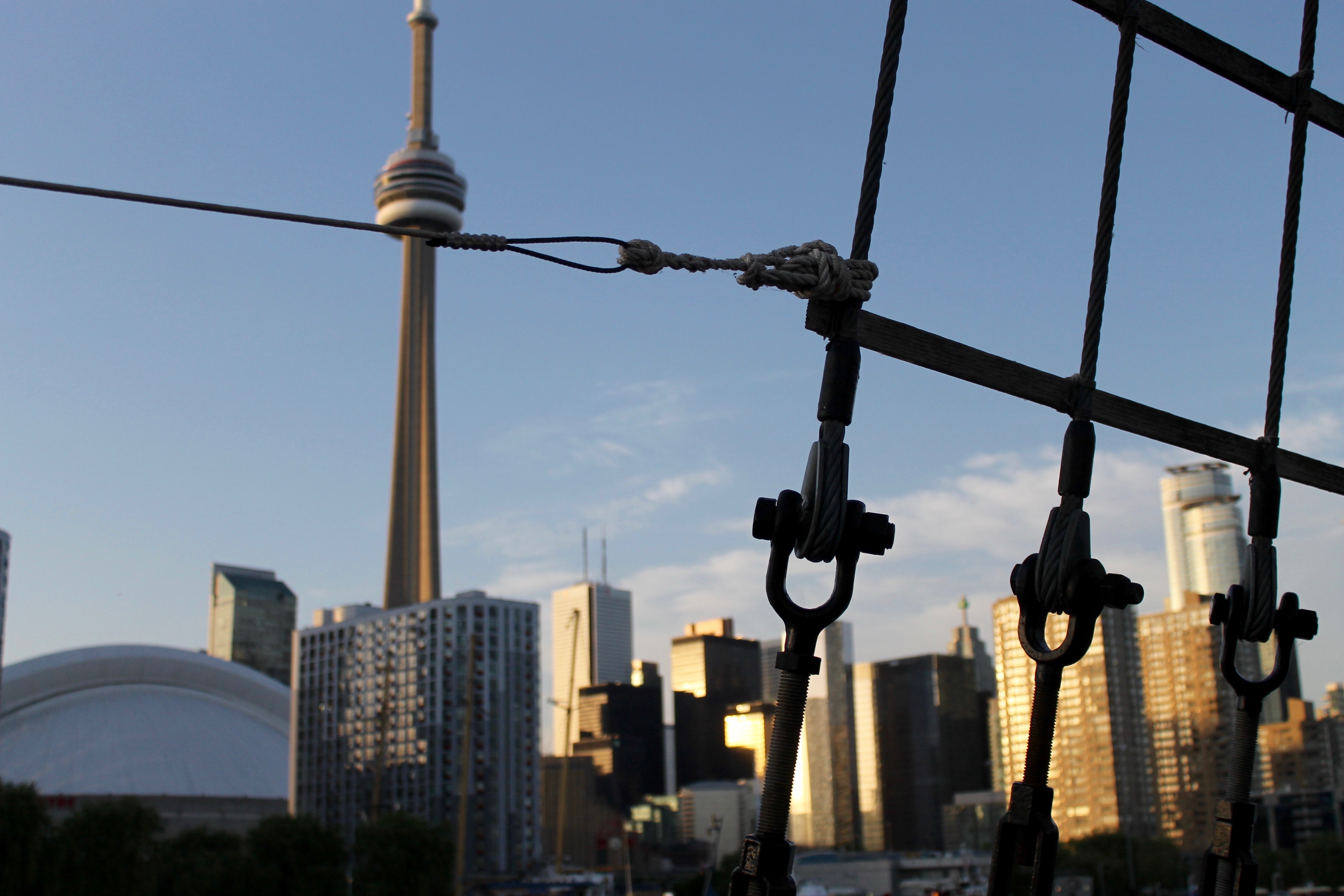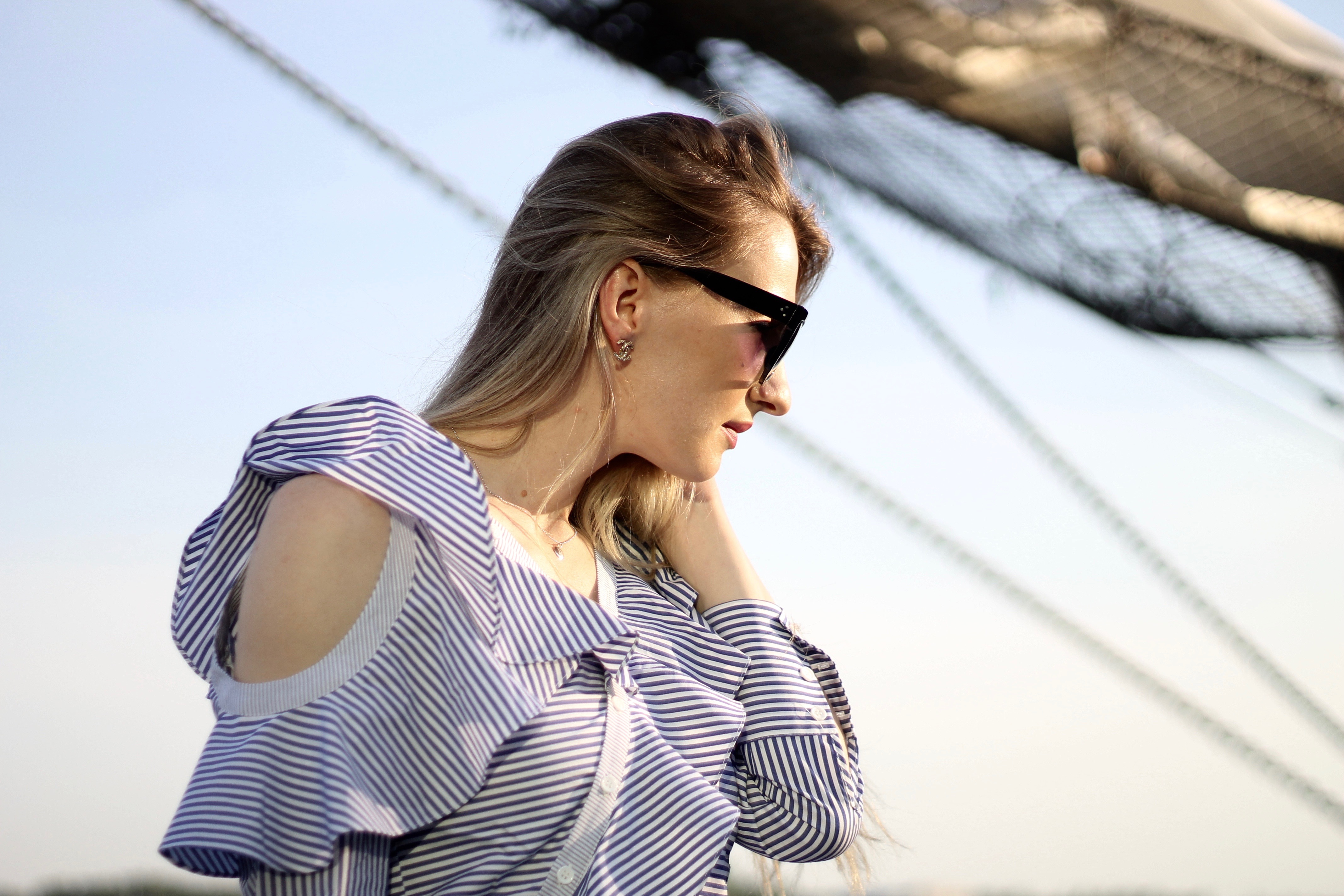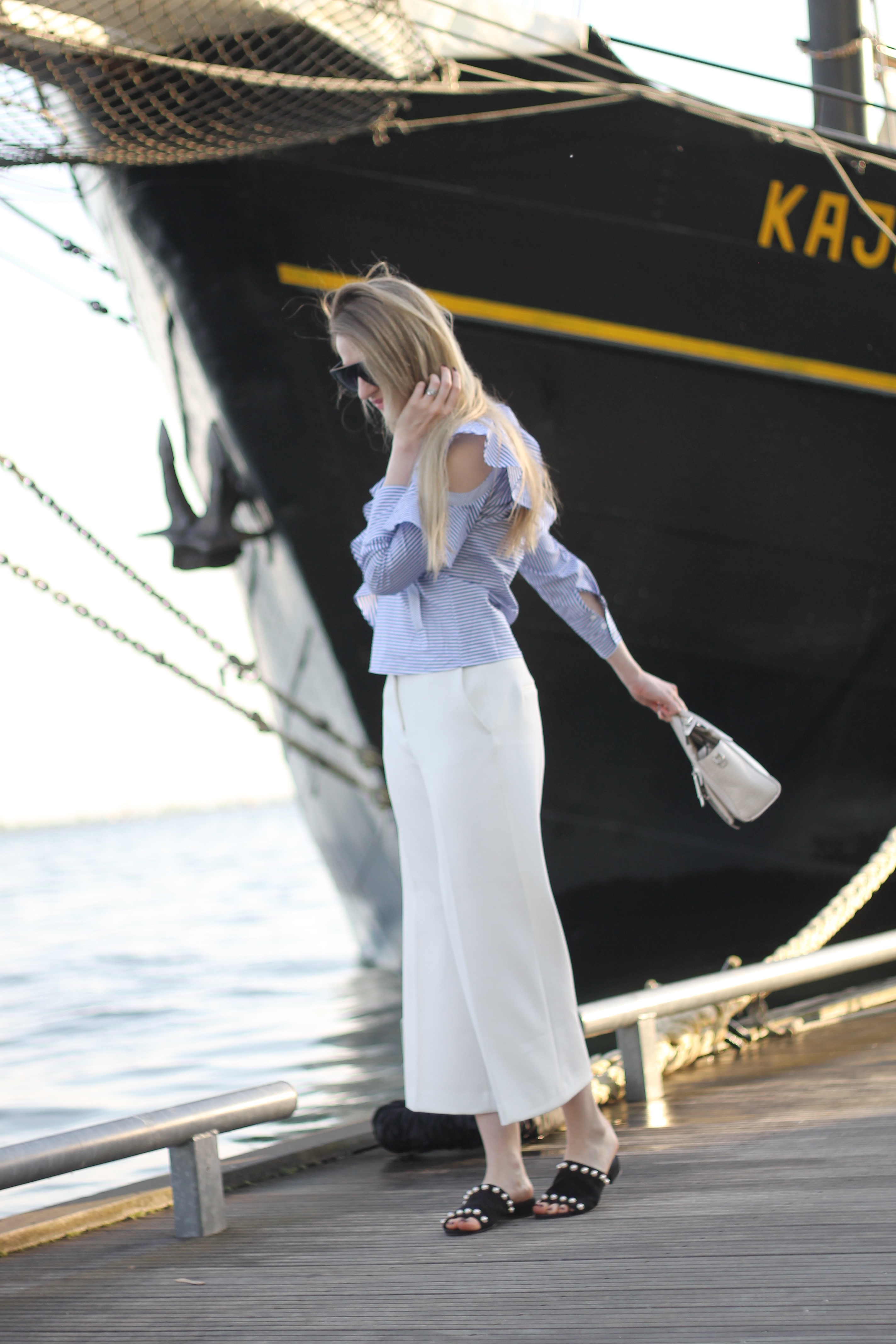 This nautical look featuring this ruffle blouse was so perfect for the occasion, so thank you to my husband for making sure my outfit was on point for the sailing tour! The views of the city are so special and experiencing how the sails go up (yes, you can help if you want!) and seeing other boats on the lake gave me real vacations feels. I love how Toronto has so much to offer, it never gets boring and you can truly have a staycation here!
xx,