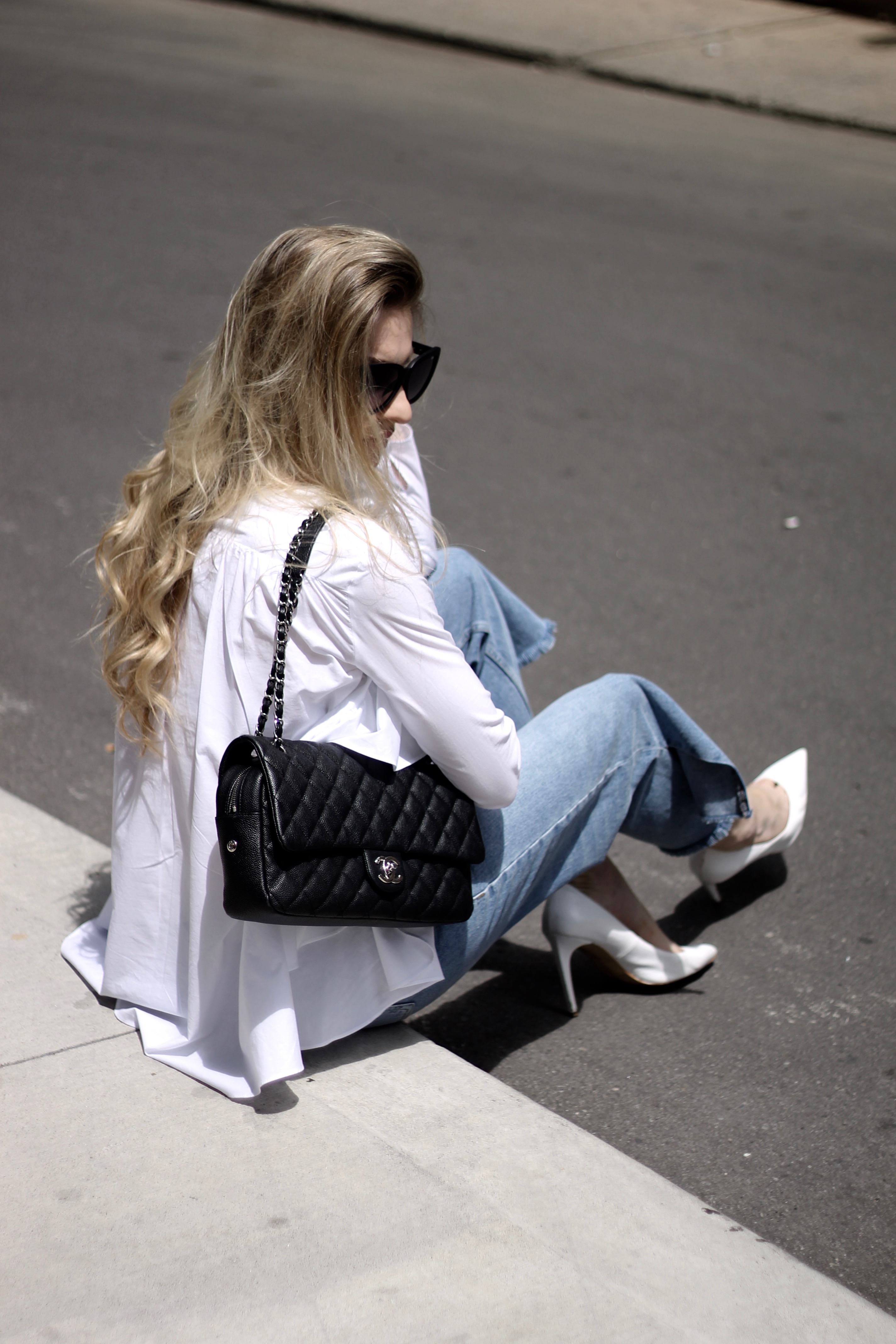 Take summer into fall with Ruffles and Denim Culottes. The ruffle trend has been strong for summer but it will not stop for the upcoming fall season. Right now the off-shoulder dresses and tops with ruffles are everyone's summer go-to, but these blouses with endless cute ruffles will fit into your fall wardrobe as well! So, why not shop some sale ruffles right now and get a head start on building your fall wardrobe.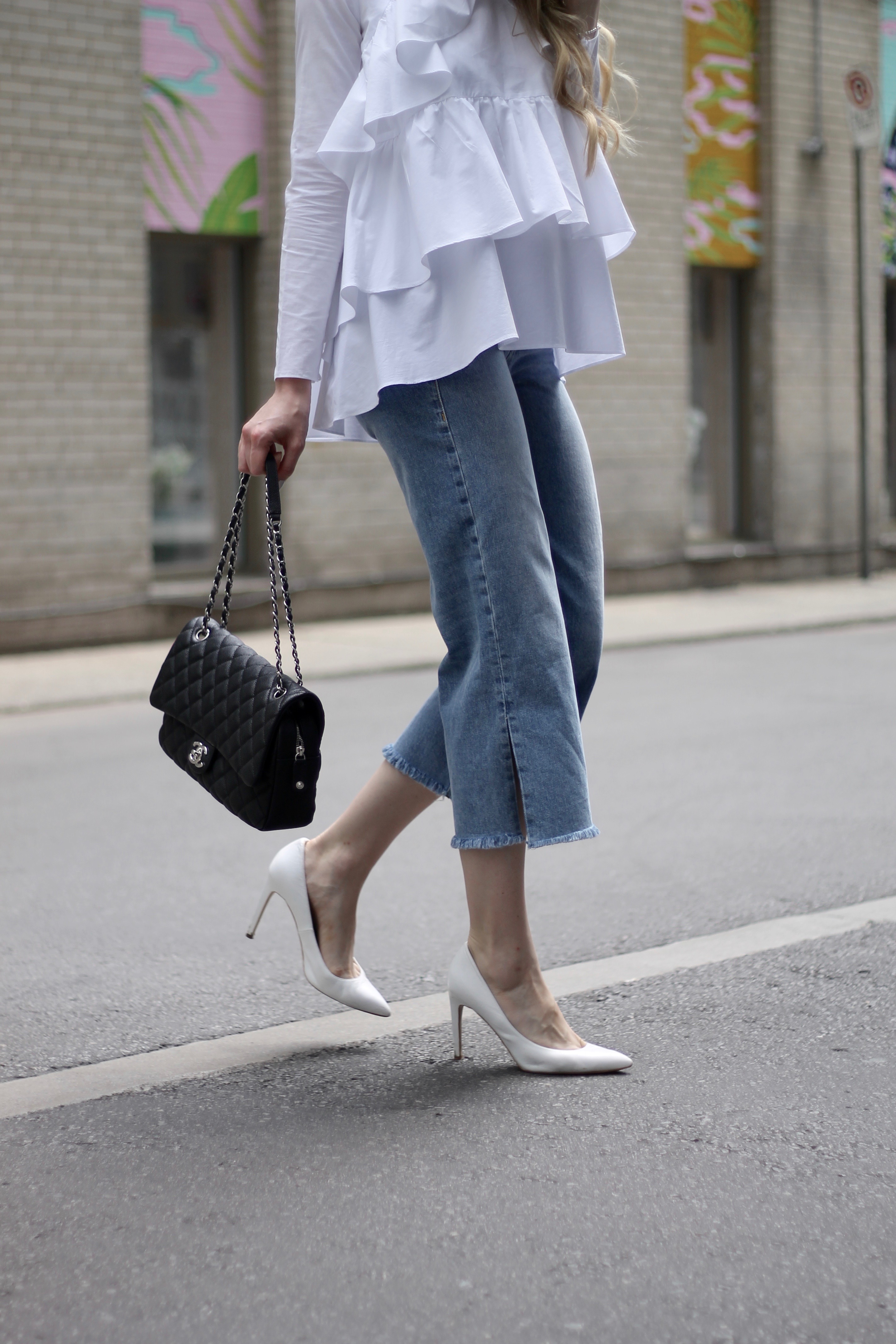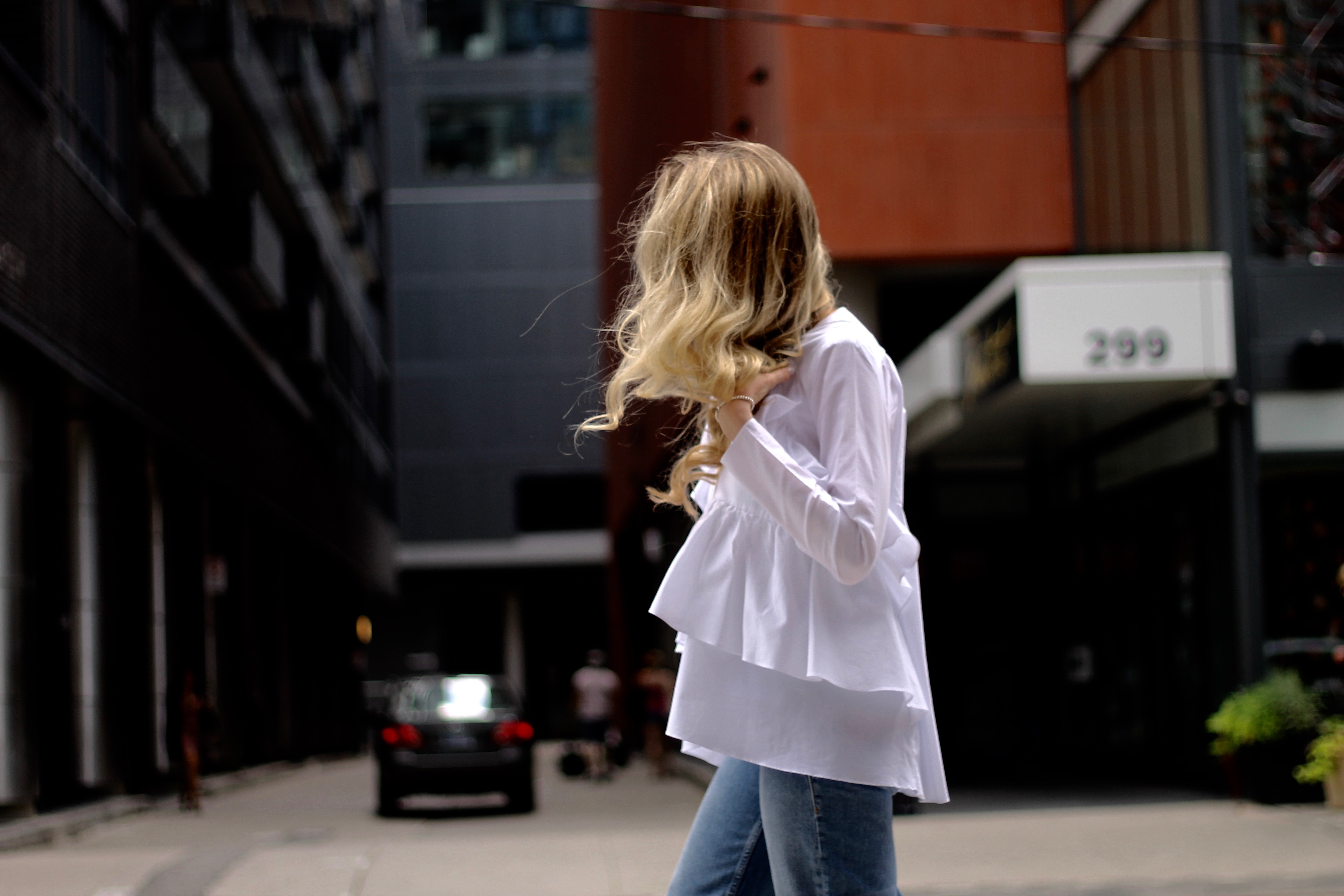 Ruffle Top: Zara
Jeans: Zara
Shades: Quay Australia
Pumps: Topshop
Bag: Chanel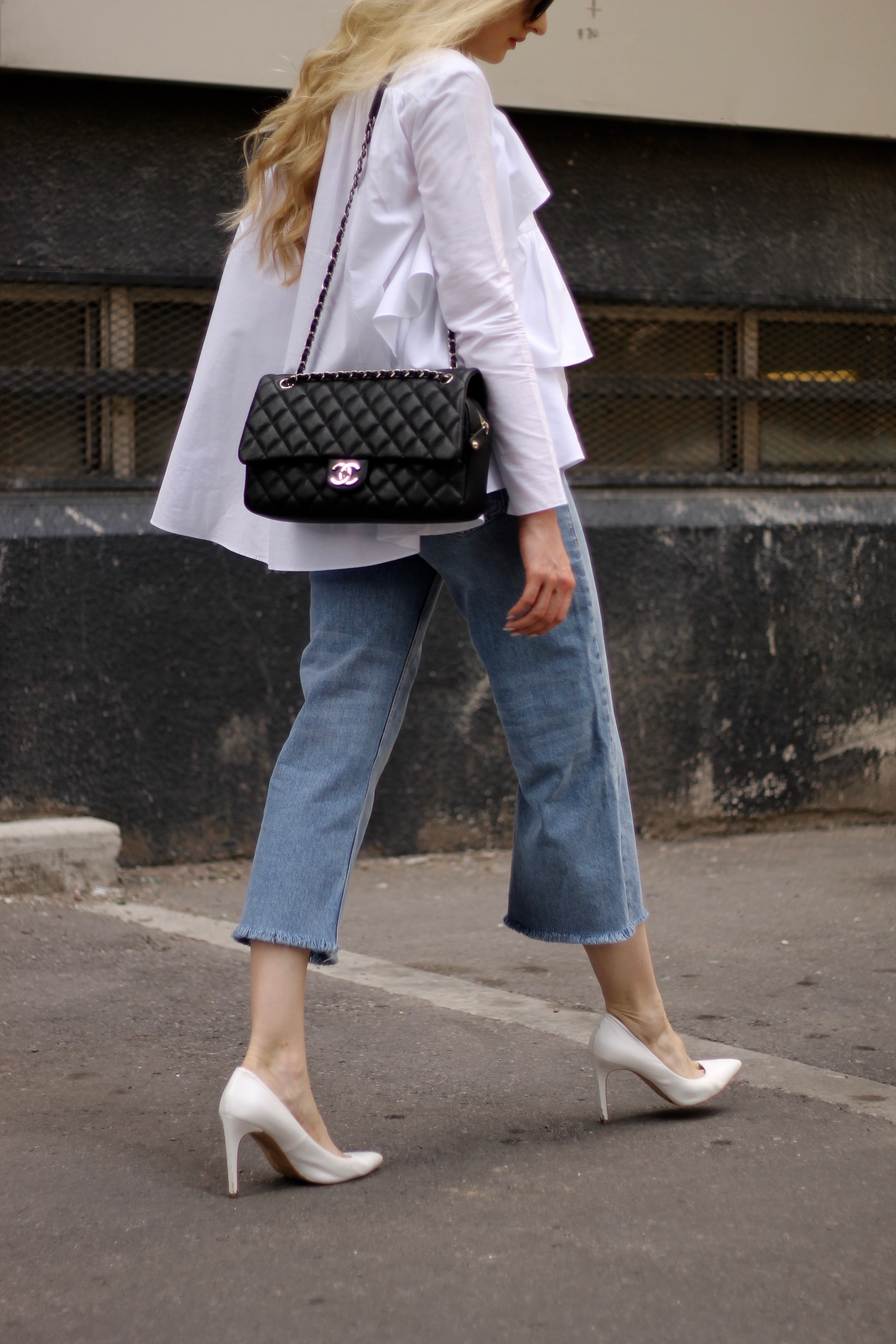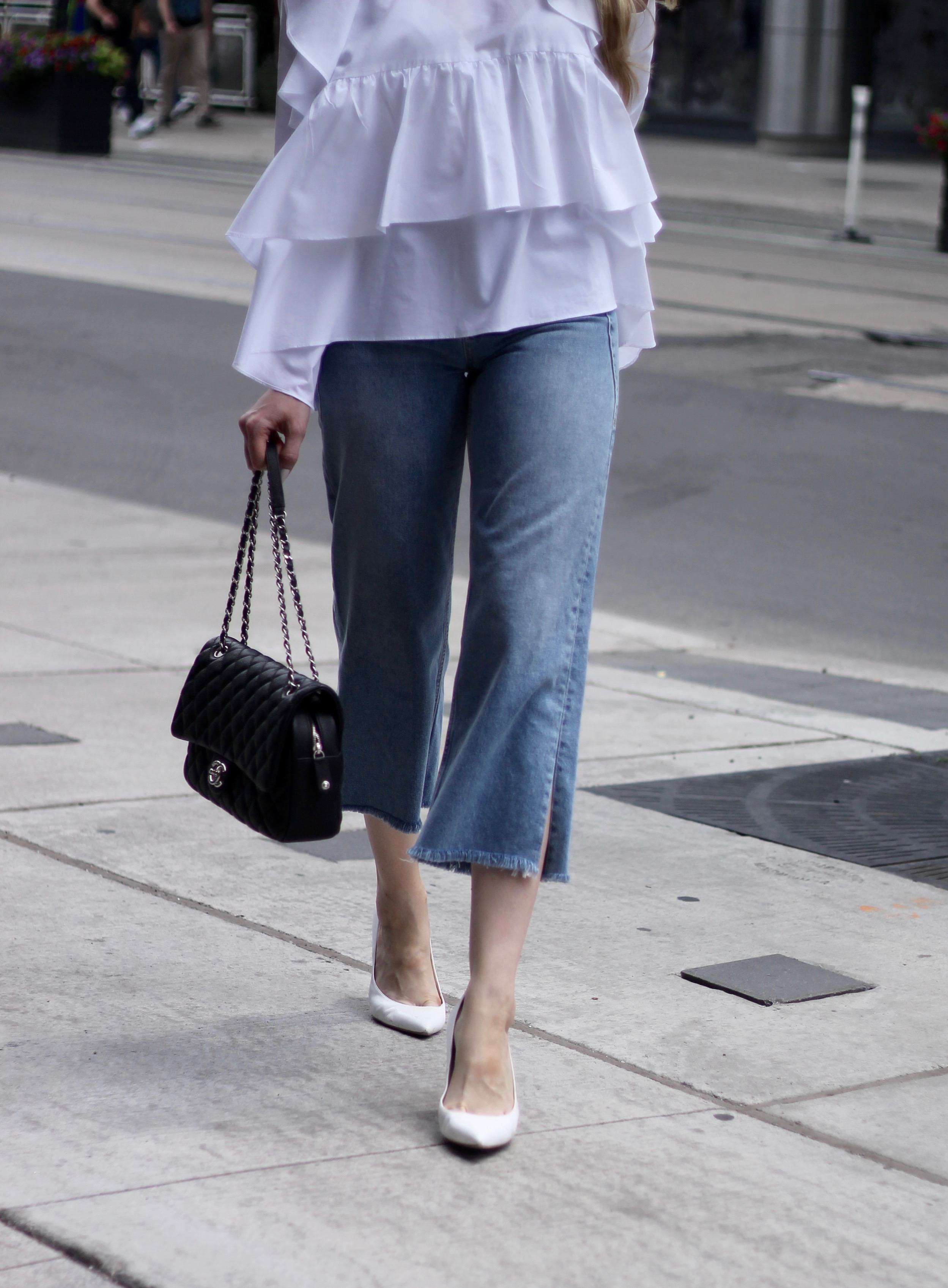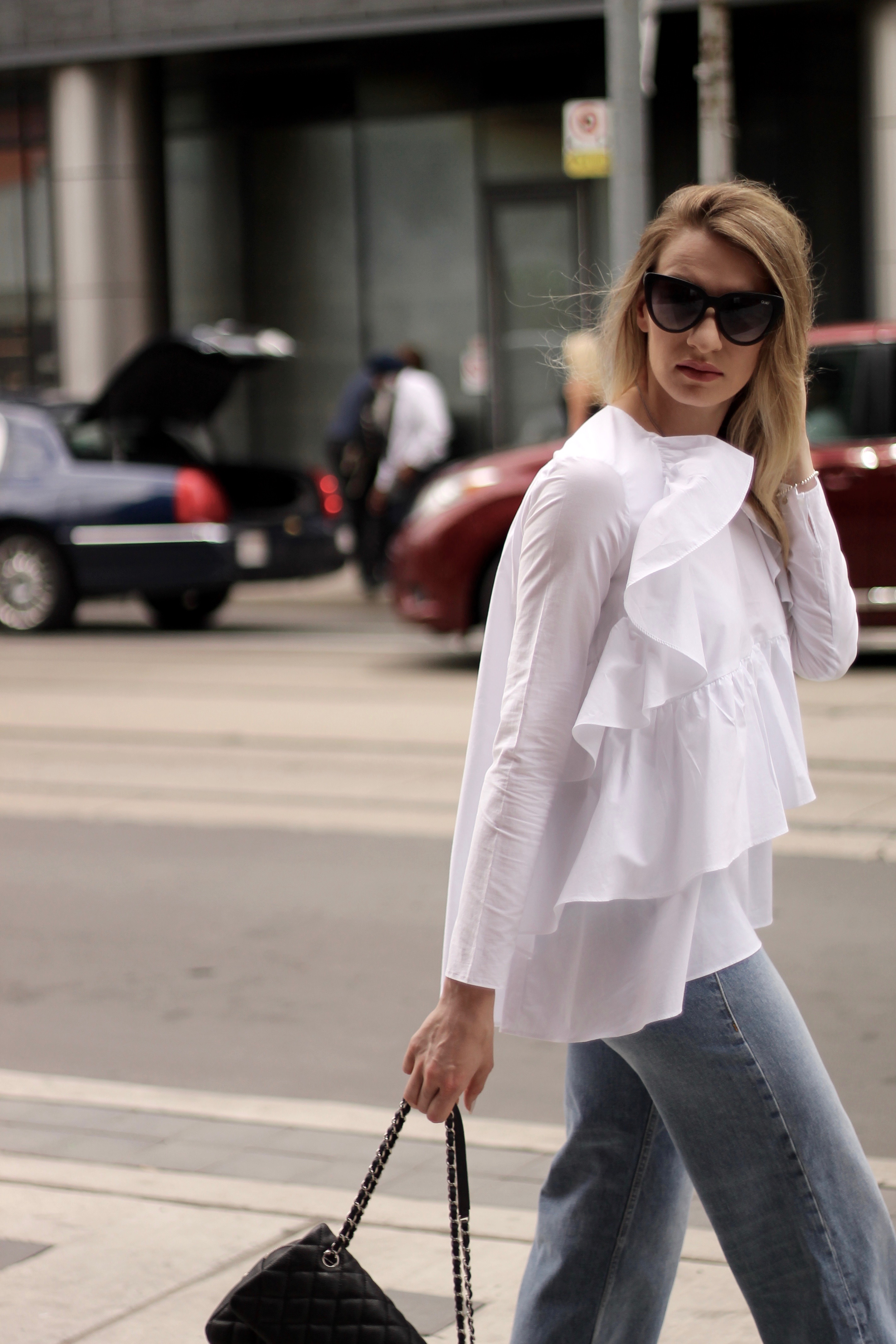 I really love that denim is back! There is something so casual yet chic about denim in the right combination. I am not talking plain skinnies or the cut off shorts (even though it looks great on some people!), but I am talking about a wider cut denim pant that is just so flattering and stylish.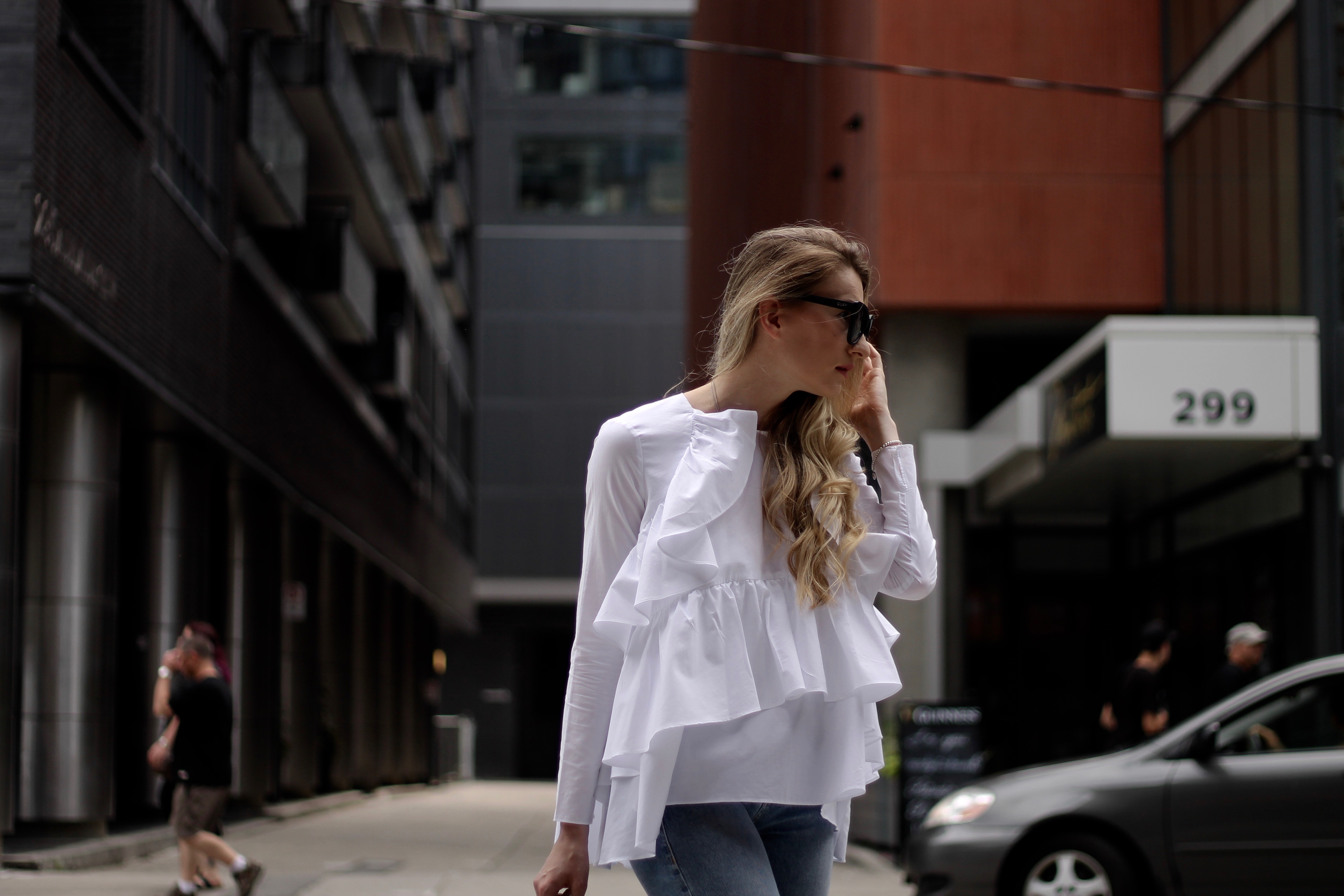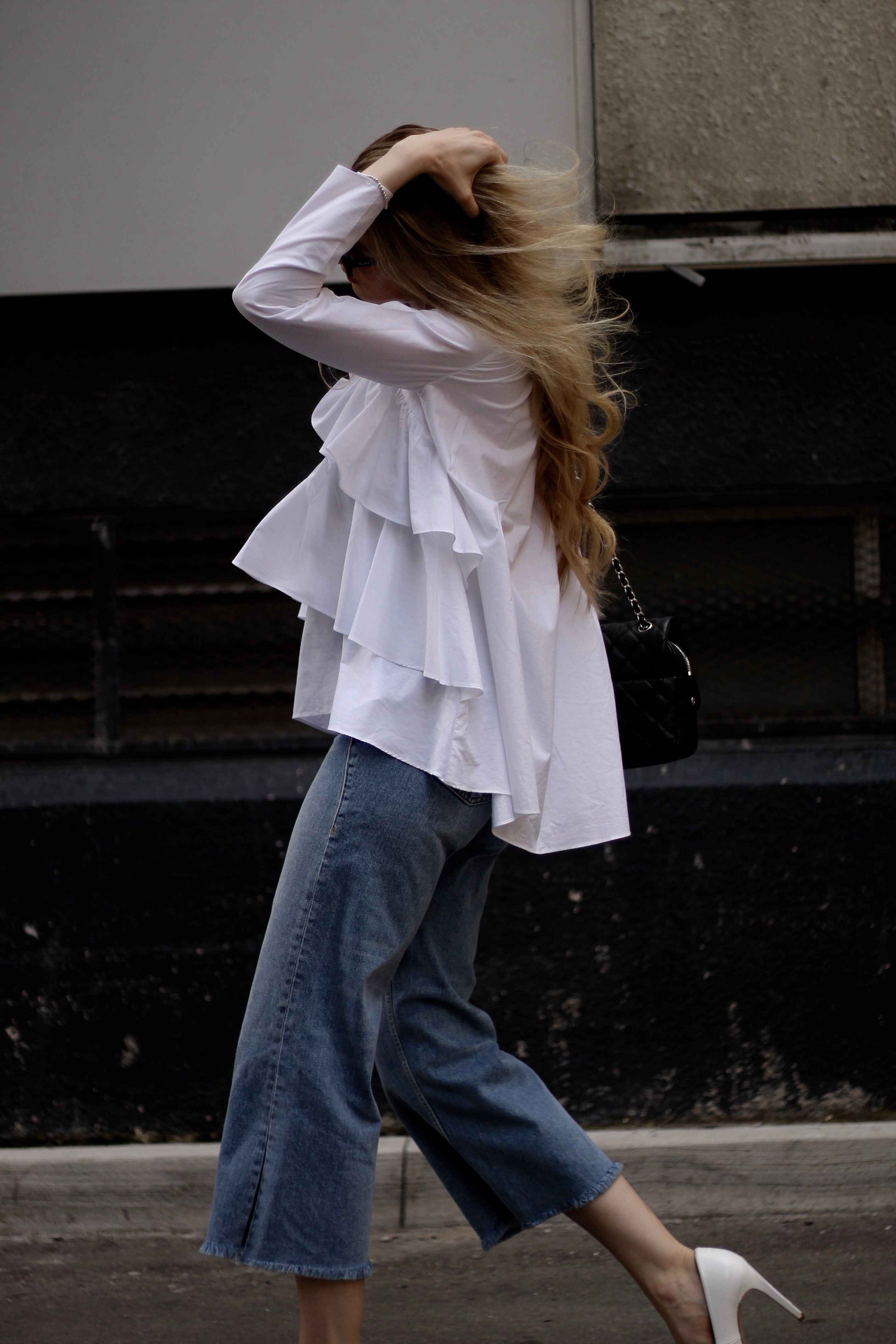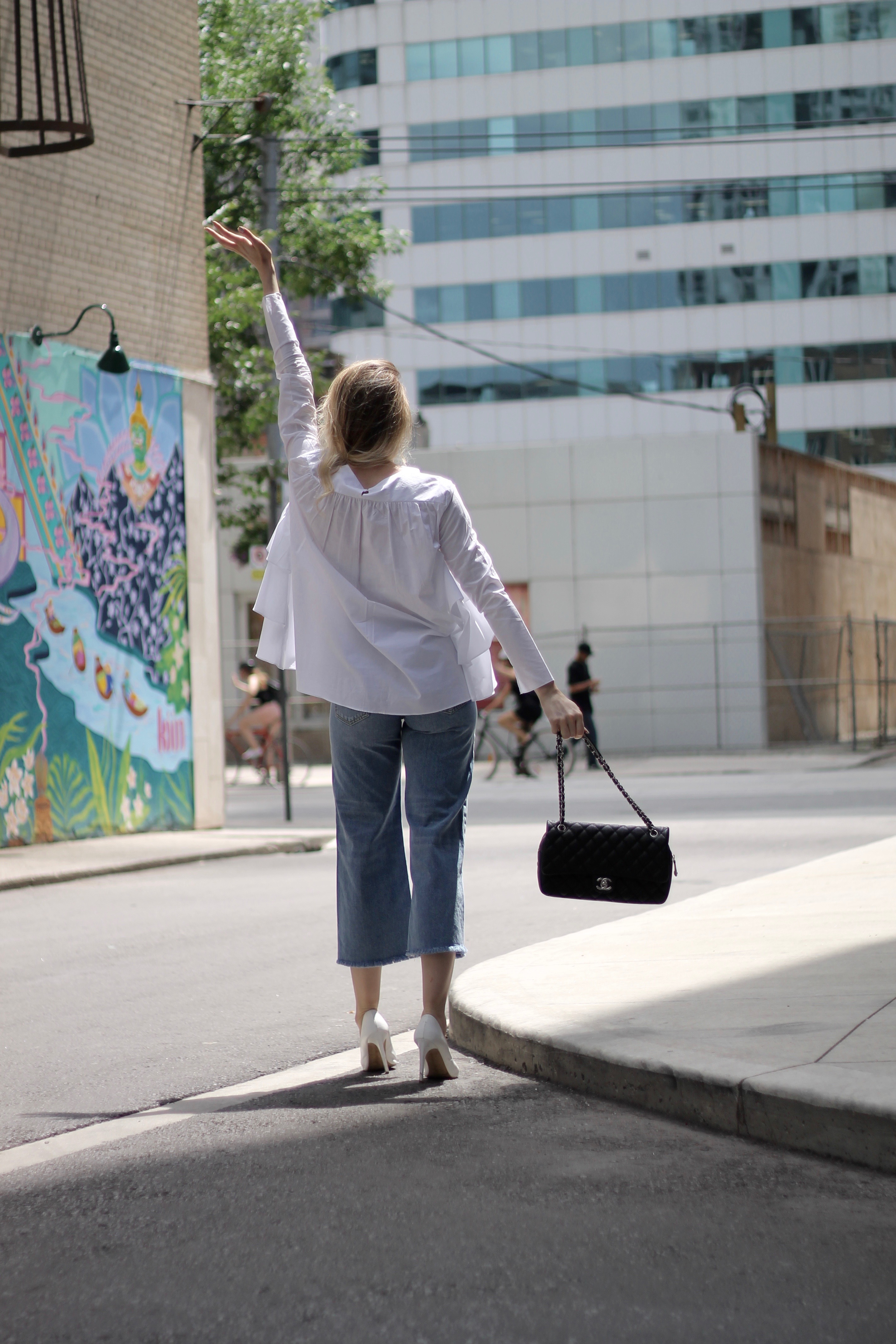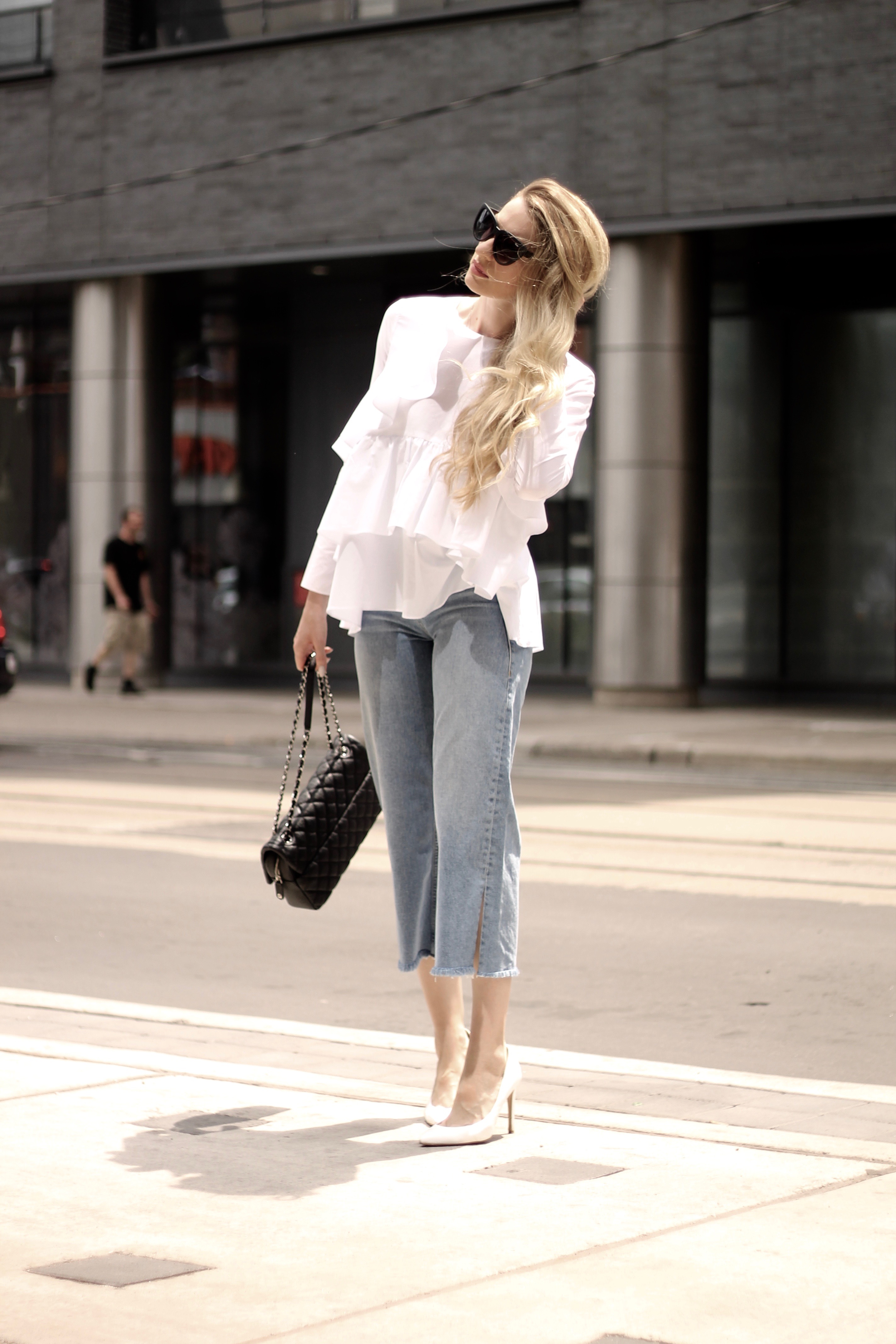 Staying in the loop with the upcoming trends can really set you up for success. I love mixing some sale pieces with brand new pieces of the season and obviously incorporating basics and favorites that just stay in my closet for years! So, let us enjoy summer while it lasts but remember some trends that we can bring into our closets for fall and get a deal on it now. Stay tuned for some upcoming trend reviews for fall, including more on the hottest trends that were seen on the runways! Fall is my favourite time of the year (right after summer, because really I love the heat!) but layering for fall and wearing the most amazing coats is great too!
xx,