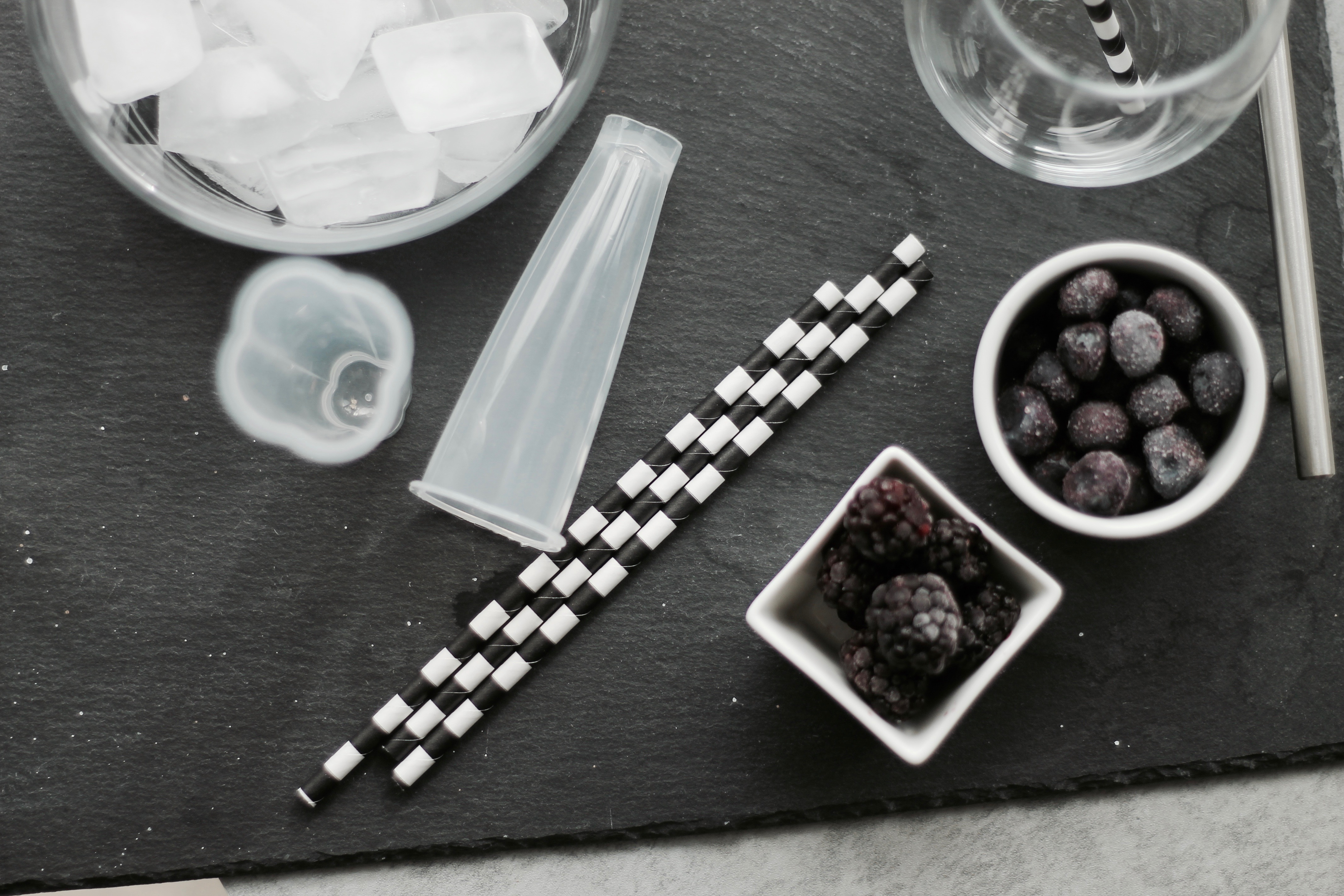 One of the best things about summer is the time spent outside. Whether it is a patio, your balcony or poolside, this is what I love about the season! How can we make this time even better? Well, I suggest some fruity drink in hand. I have created this super simple, yet fun and entertaining recipe for a not only delicious but chic summer wine cocktail! Just follow the simple steps and make your own Wine Popsicle Cocktail.
I N G E D I E N T S

White wine of your choice
Blueberries
Blackberries
Honey to taste
Icecubes
Popsicle maker

Blend together blueberries and blackberries with a bit of your white wine and two ice cubes. Once blended, put the liquid into the popsicle maker and freeze overnight. You can use any fruit of your choice, for example, pinapple and mint, watermelon, or peach and strawberry.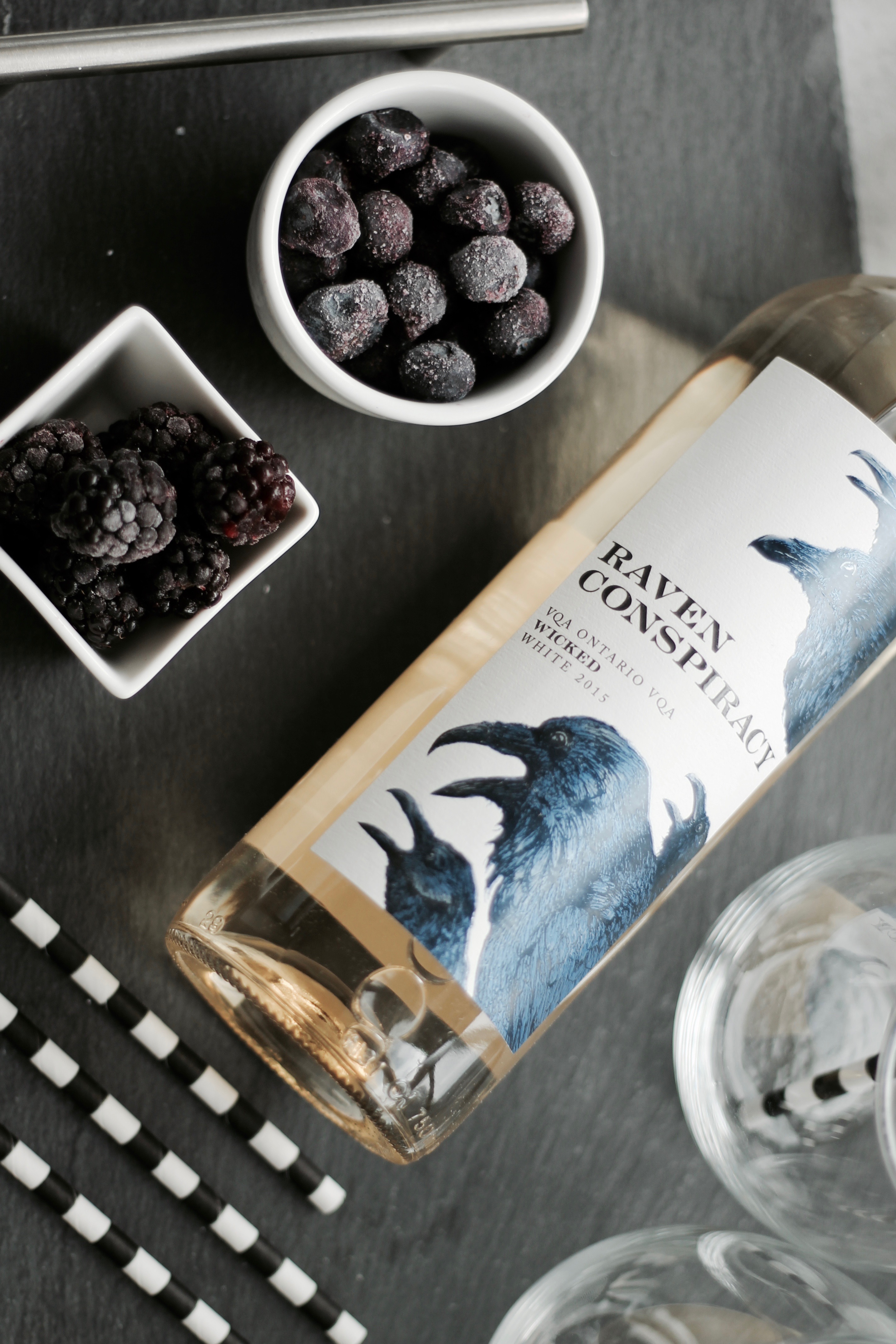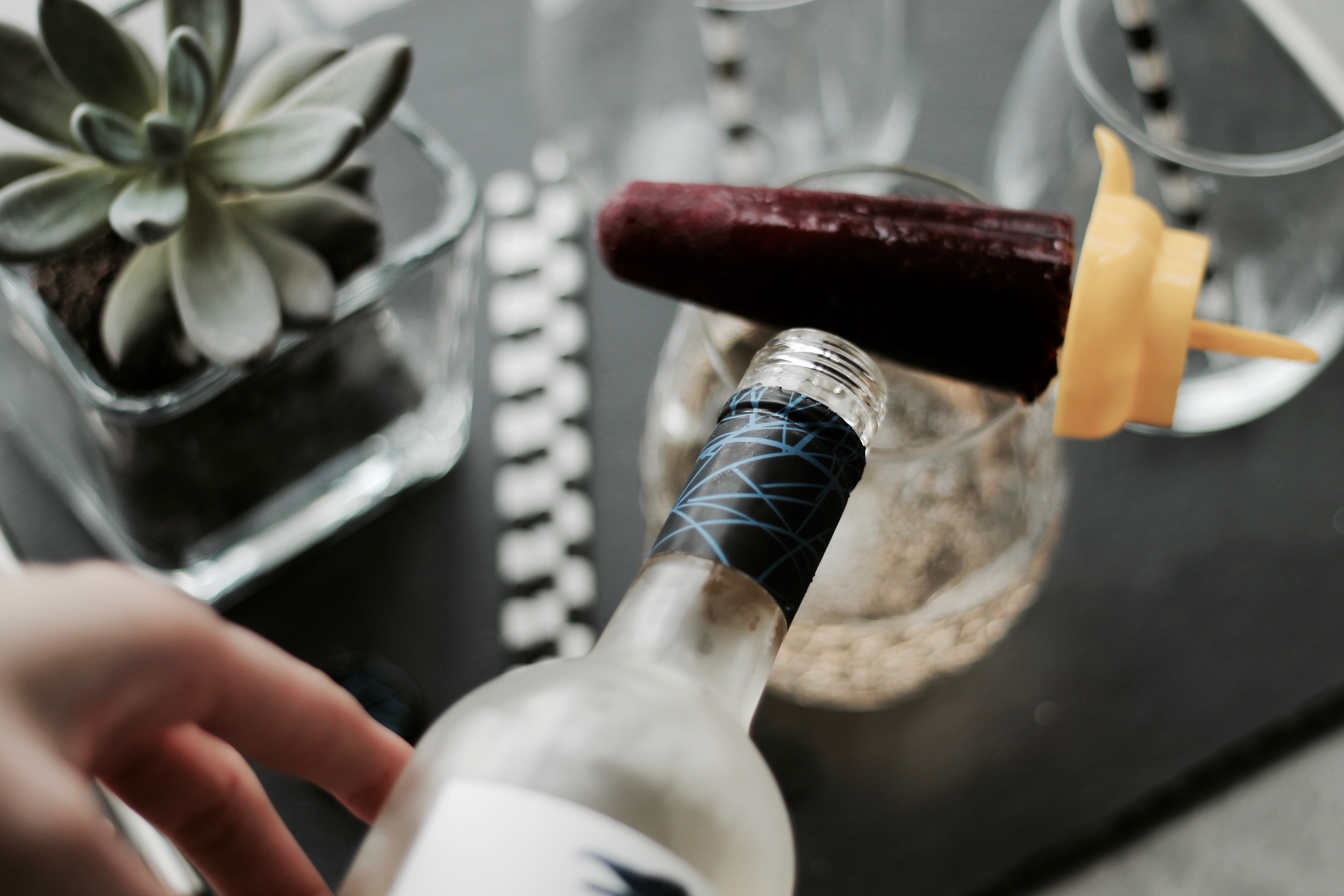 I love when my drink looks as pretty as it tastes! So pop out your popsicles, pour your wine and find some pretty straws to make it a fab looking wine popsicle cocktail!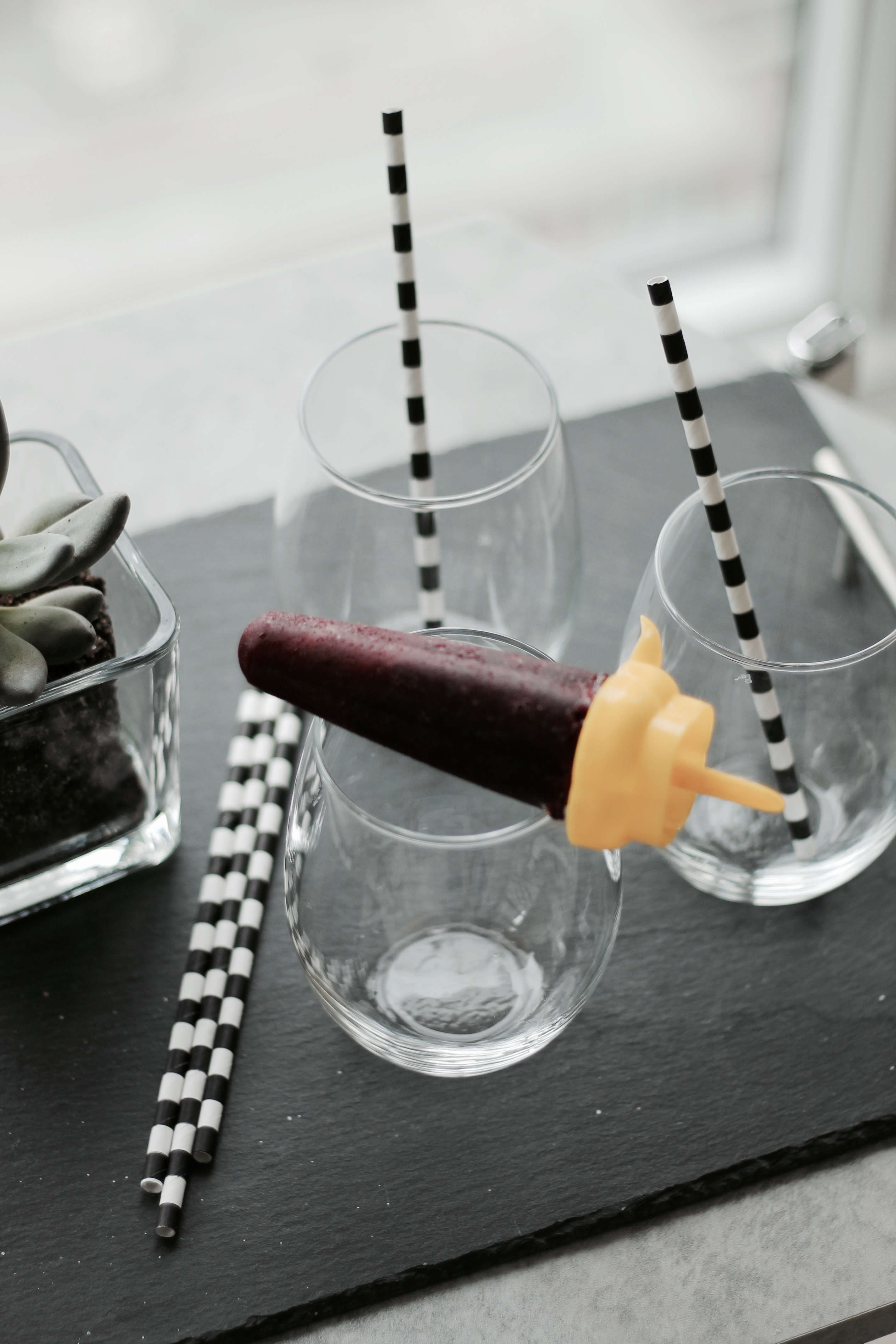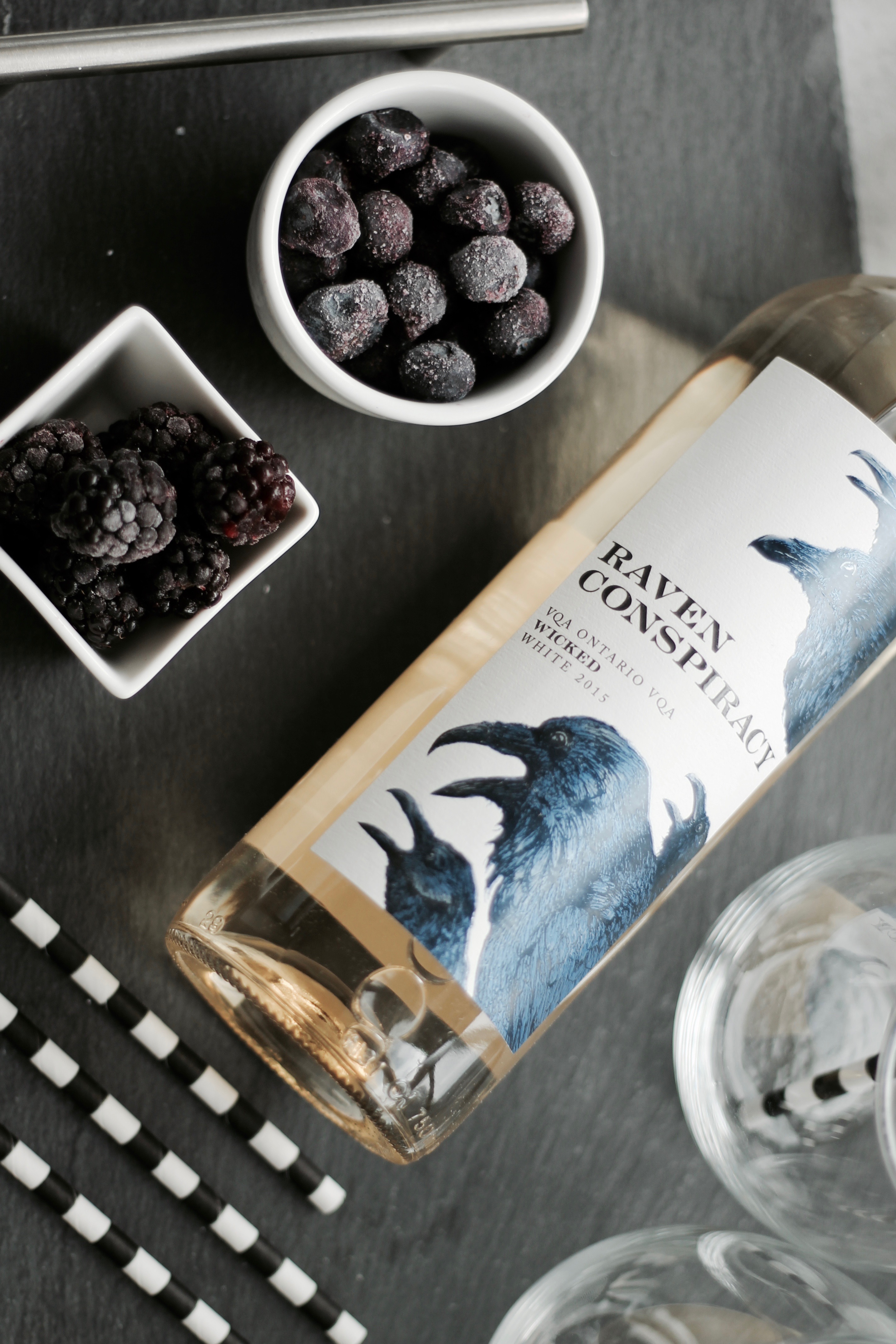 Pour your wine, dip in your popsicle (or eat it just like that, it is delicious!) and just enjoy this refreshing drink!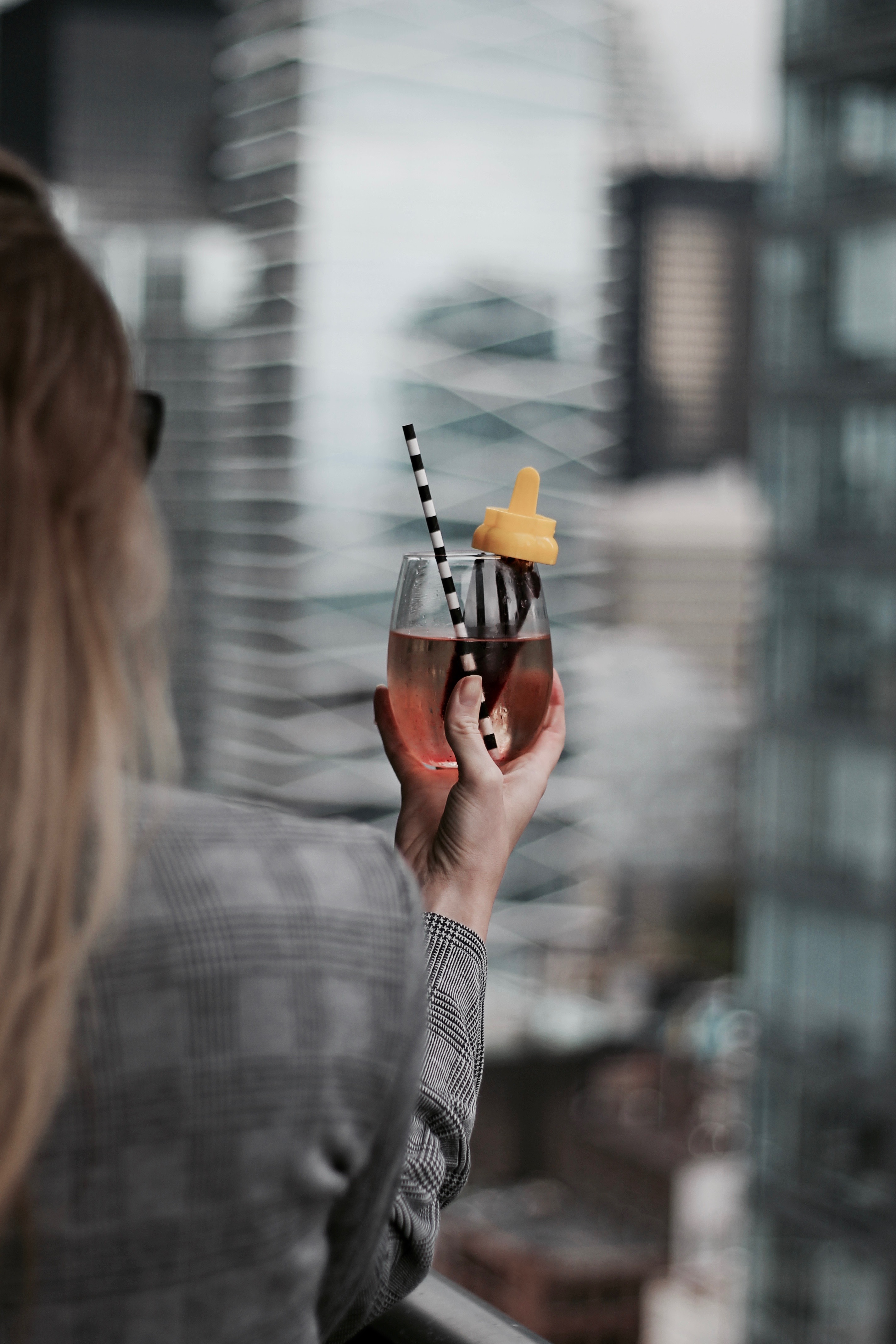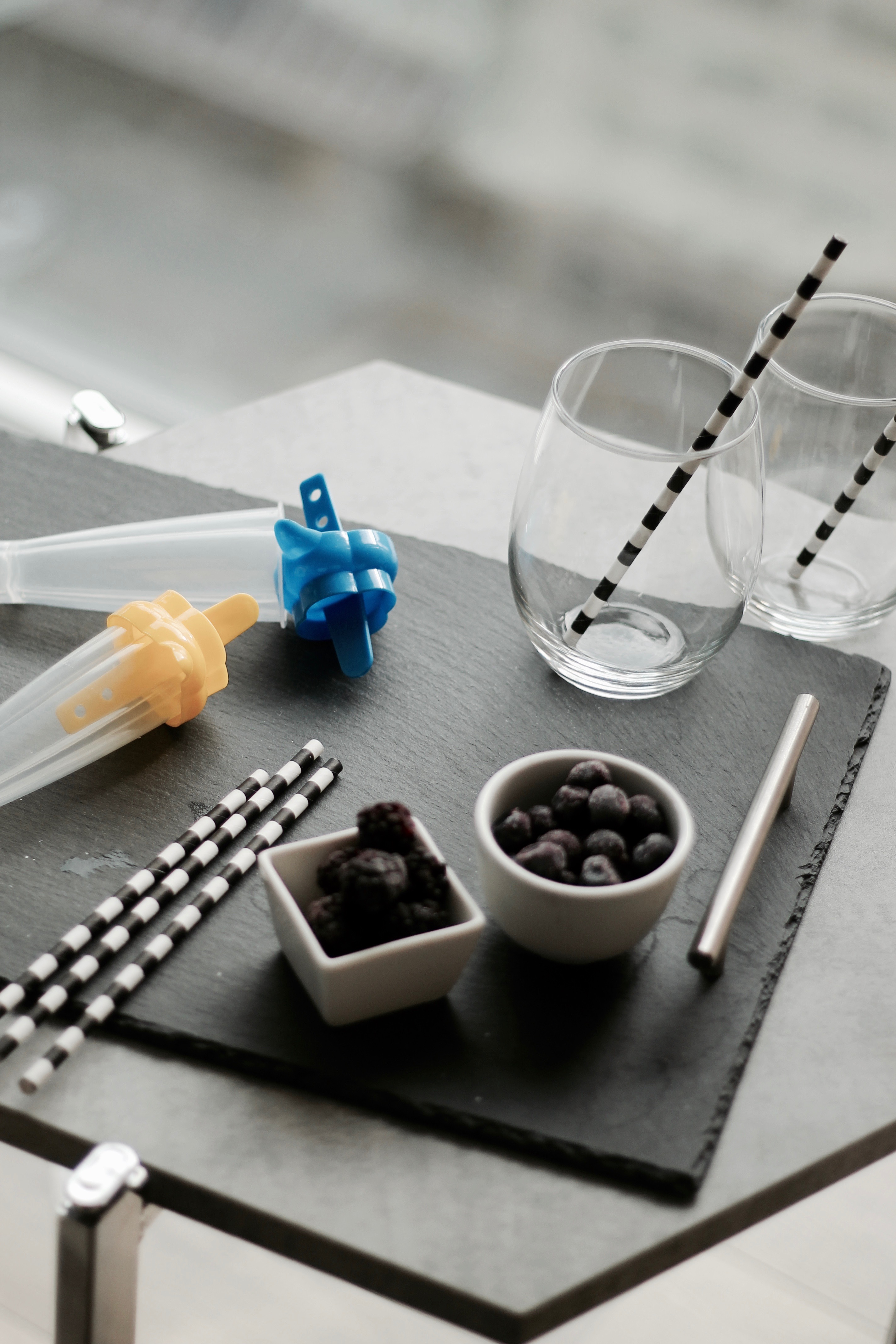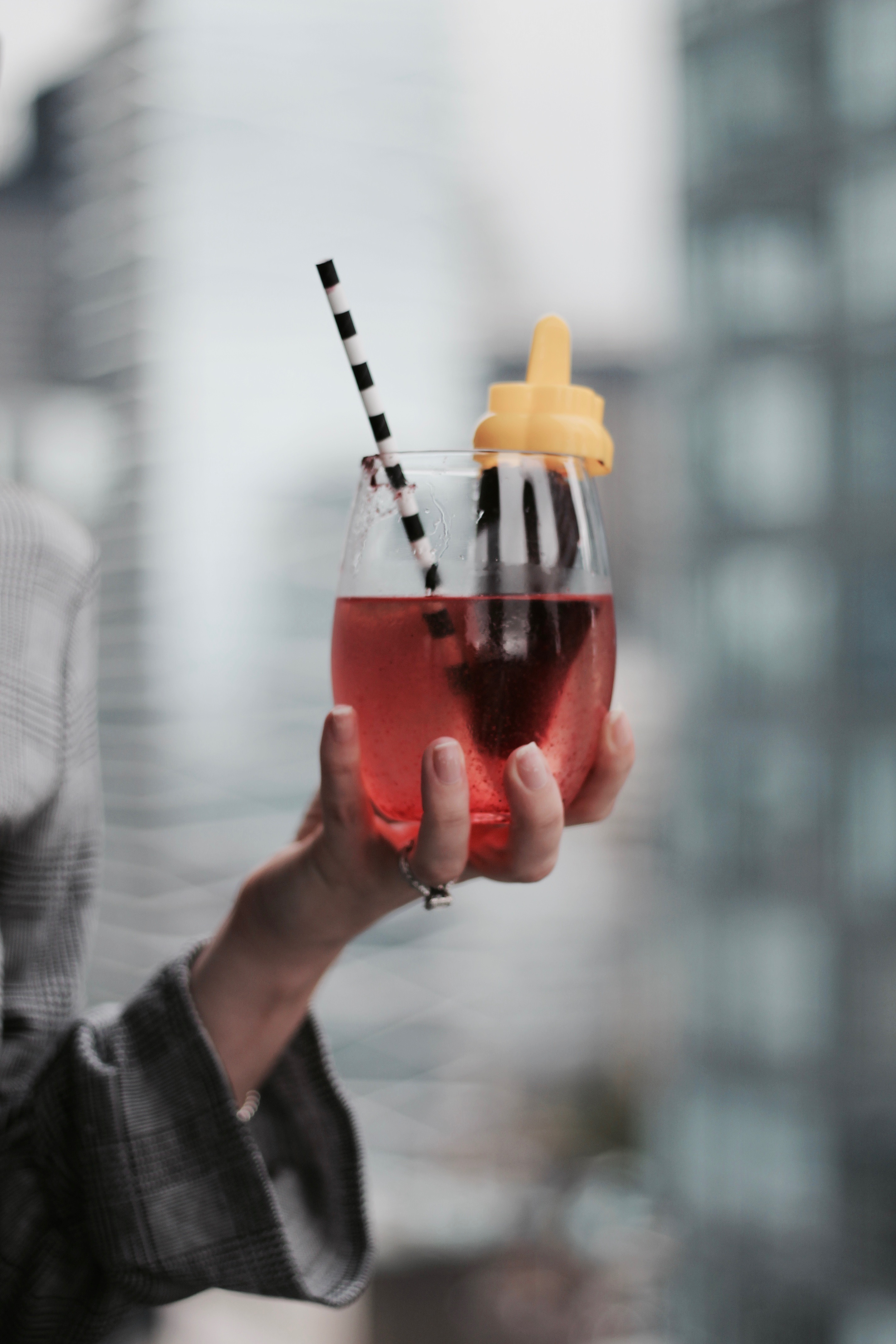 So, ready for a summer wine popsicle cocktail? I swear it just takes a few minutes to make the little popsicles, freeze and enjoy your cocktail the next day! Happy fab looking and tasting cocktail season!
xx,

In generous partnership with Raven Conspiracy
---