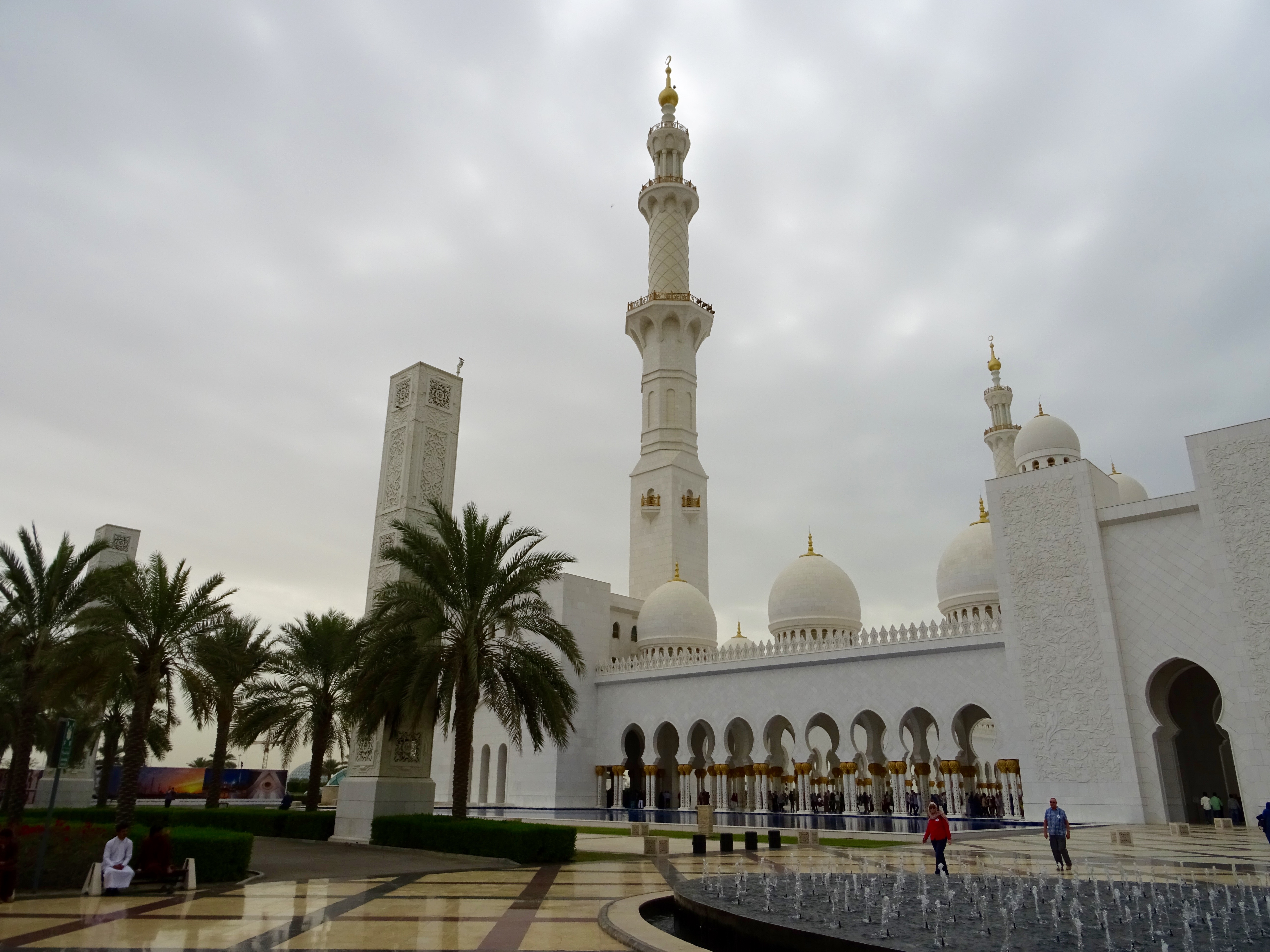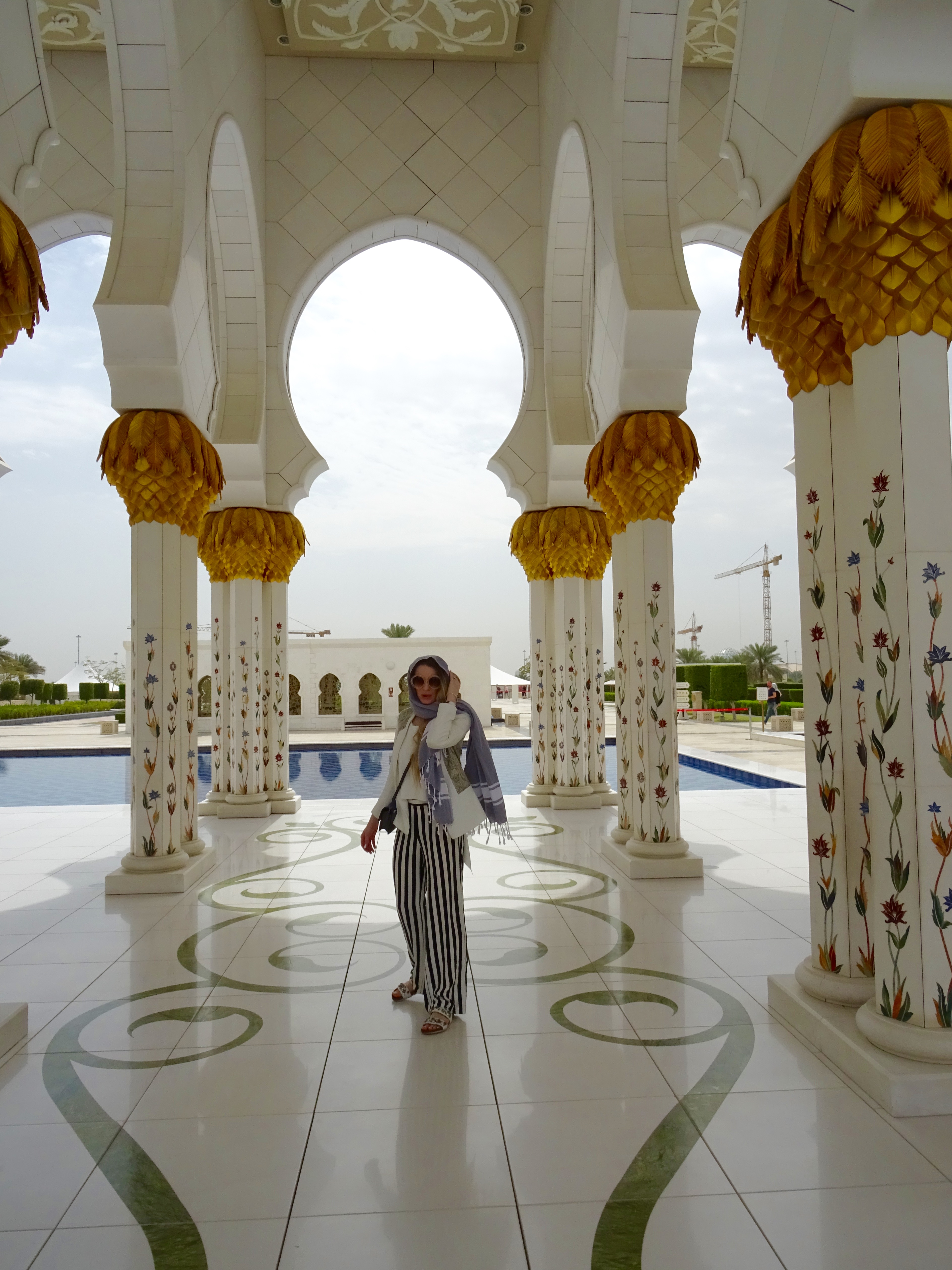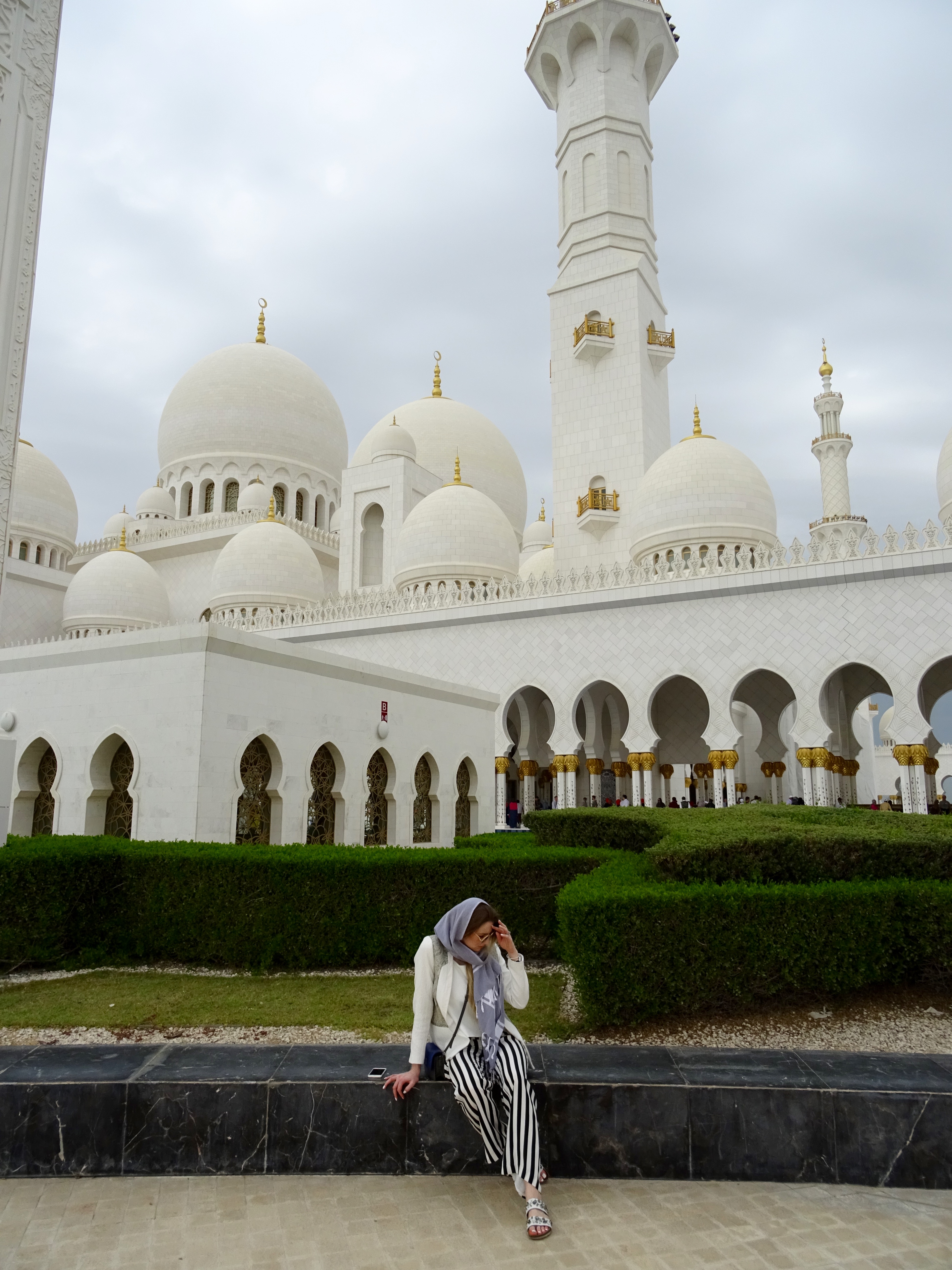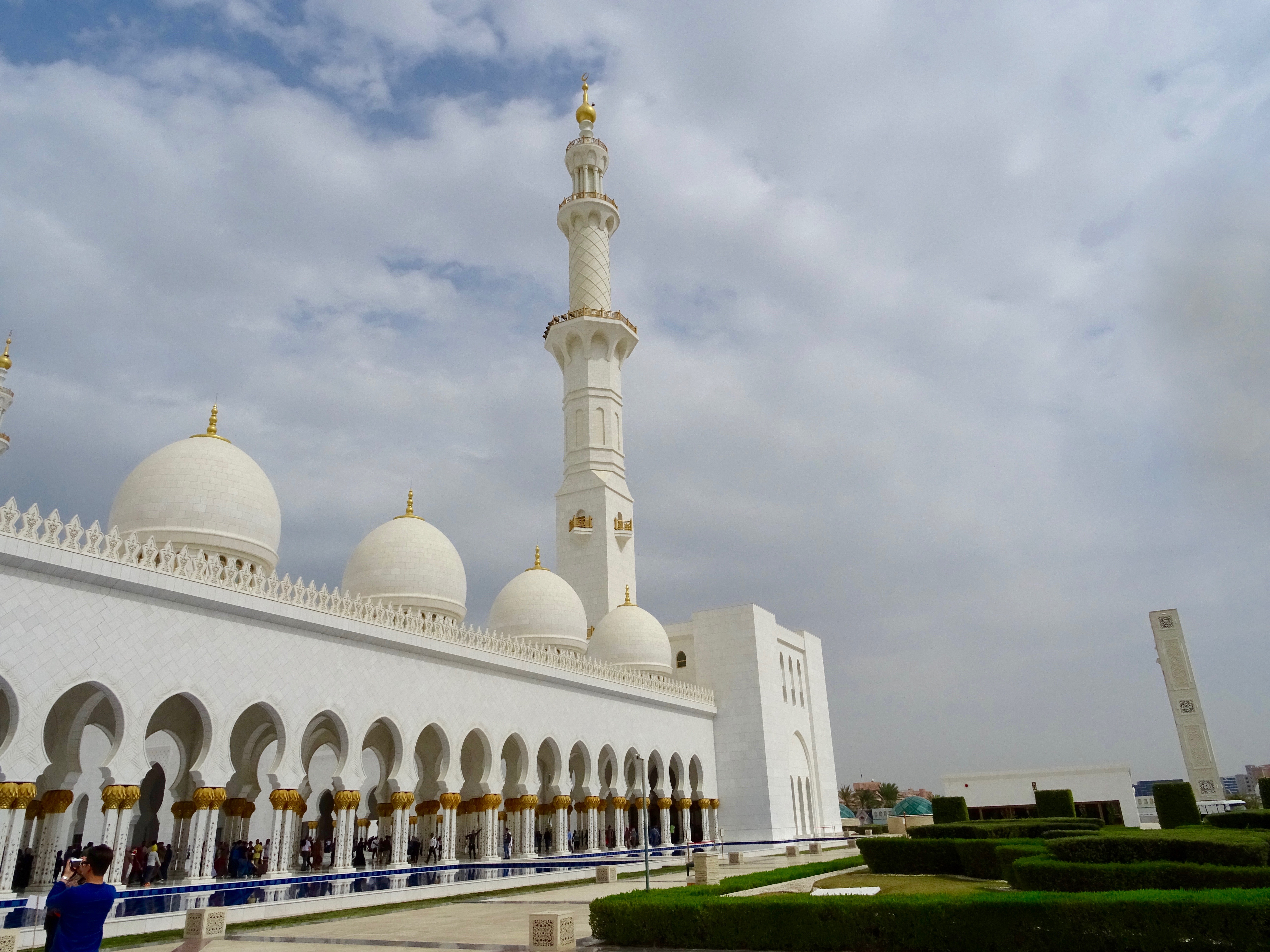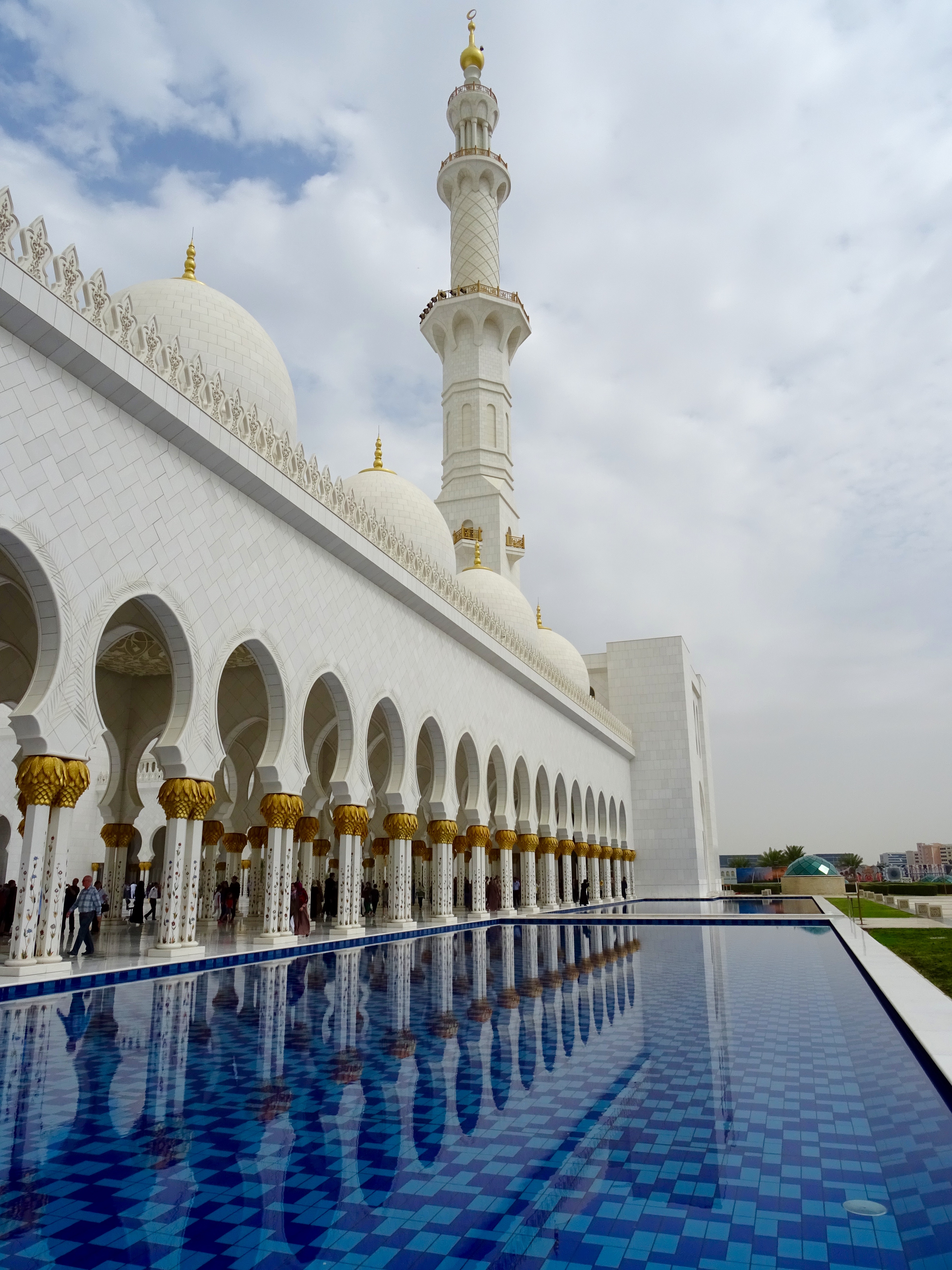 ---
Definitely A Bucket List Item: The great Sheikh Zayed Mosque.
I arrived and just stepping out of the car took my breath away. The gorgeous construction in white and gold is nothing like I have ever seen before. It is both overwhelming and beautiful and I can only recommend for anyone to visit if you get the chance.
The Sheikh Zayed Mosque is not only gorgeous, it is also the most holy place in the UAE and therefore there are a few guidelines to follow as a visitor.
---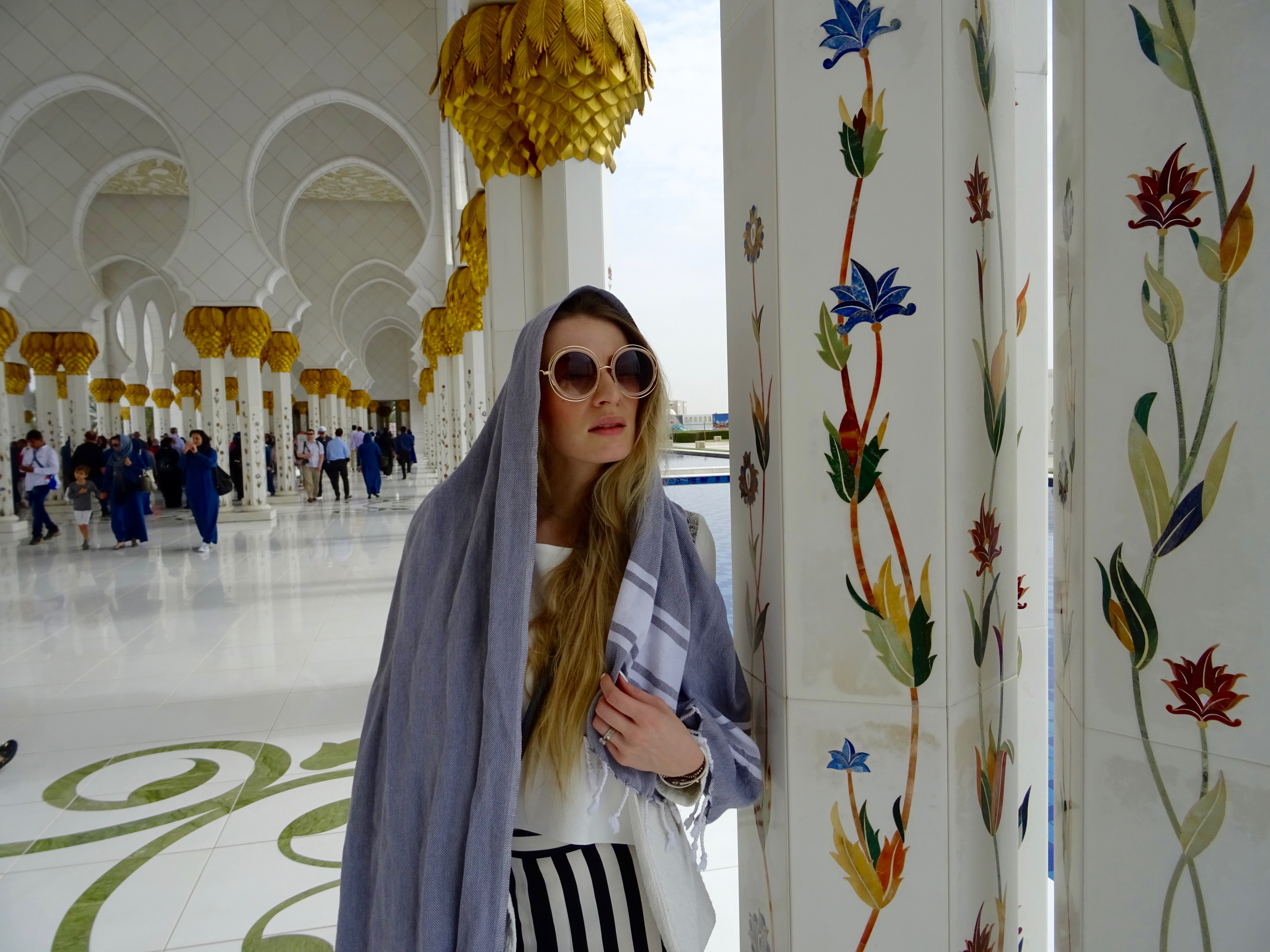 HOW TO DRESS
Women
Wear long sleeve and long pants or a maxi skirt. Also required is a scarf or something to cover your head with.
Men
No tank tops or shorts.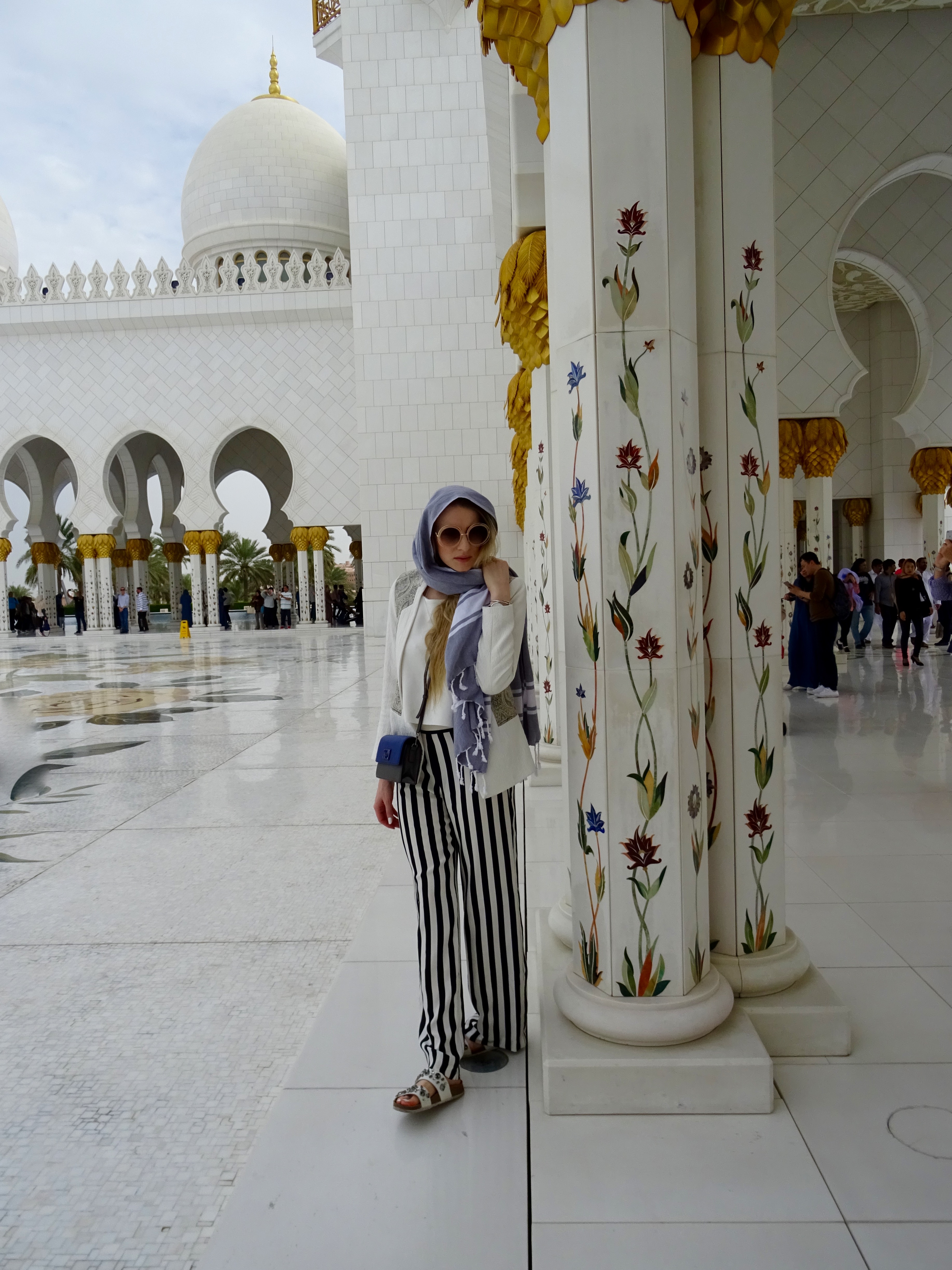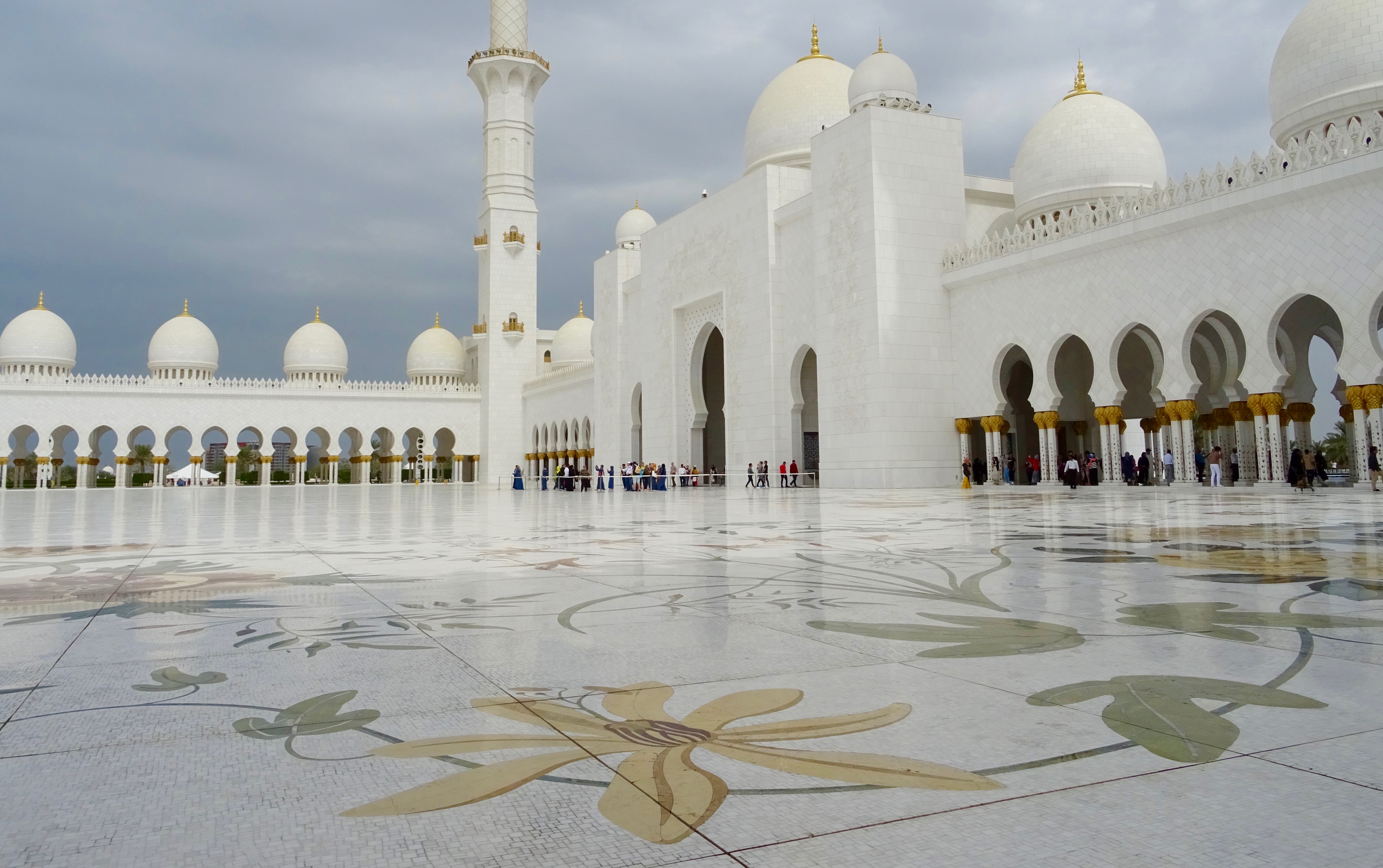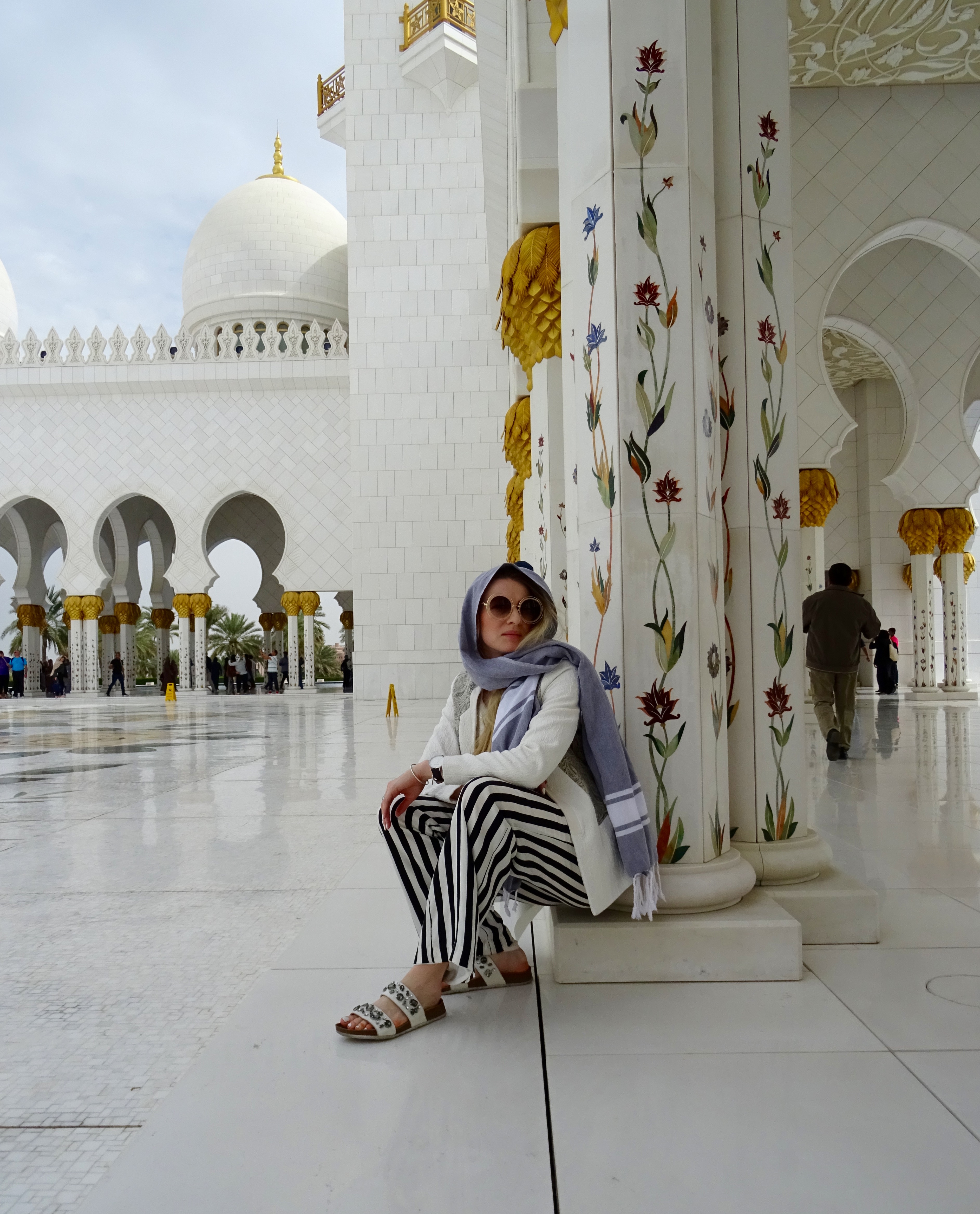 GUIDELINE FOR PHOTOS
Respect that this is a holy place and not a photo shoot location (even though it would be the perfect place for it!!). Sitting on the pillars or touching the pool or fountains is not allowed. We were told that only 'simple poses' are allowed and anything other than that will be demanded to be deleted by security.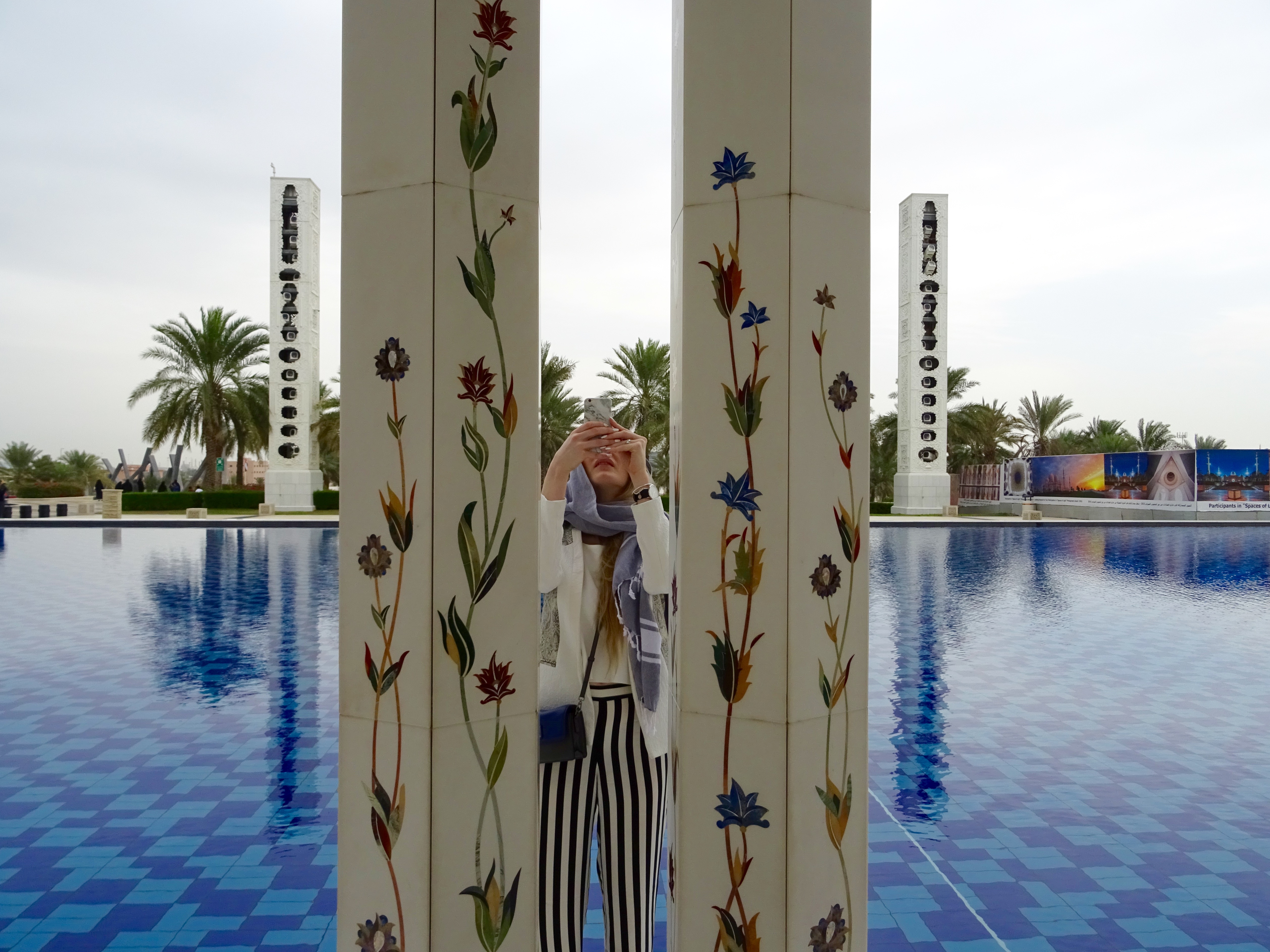 TAKE A TOUR
It is free and you will learn so much about the history and charm of the Mosque. You will have to remove your shoes to get inside the Mosque. The tours happen several times a day. Find more information here.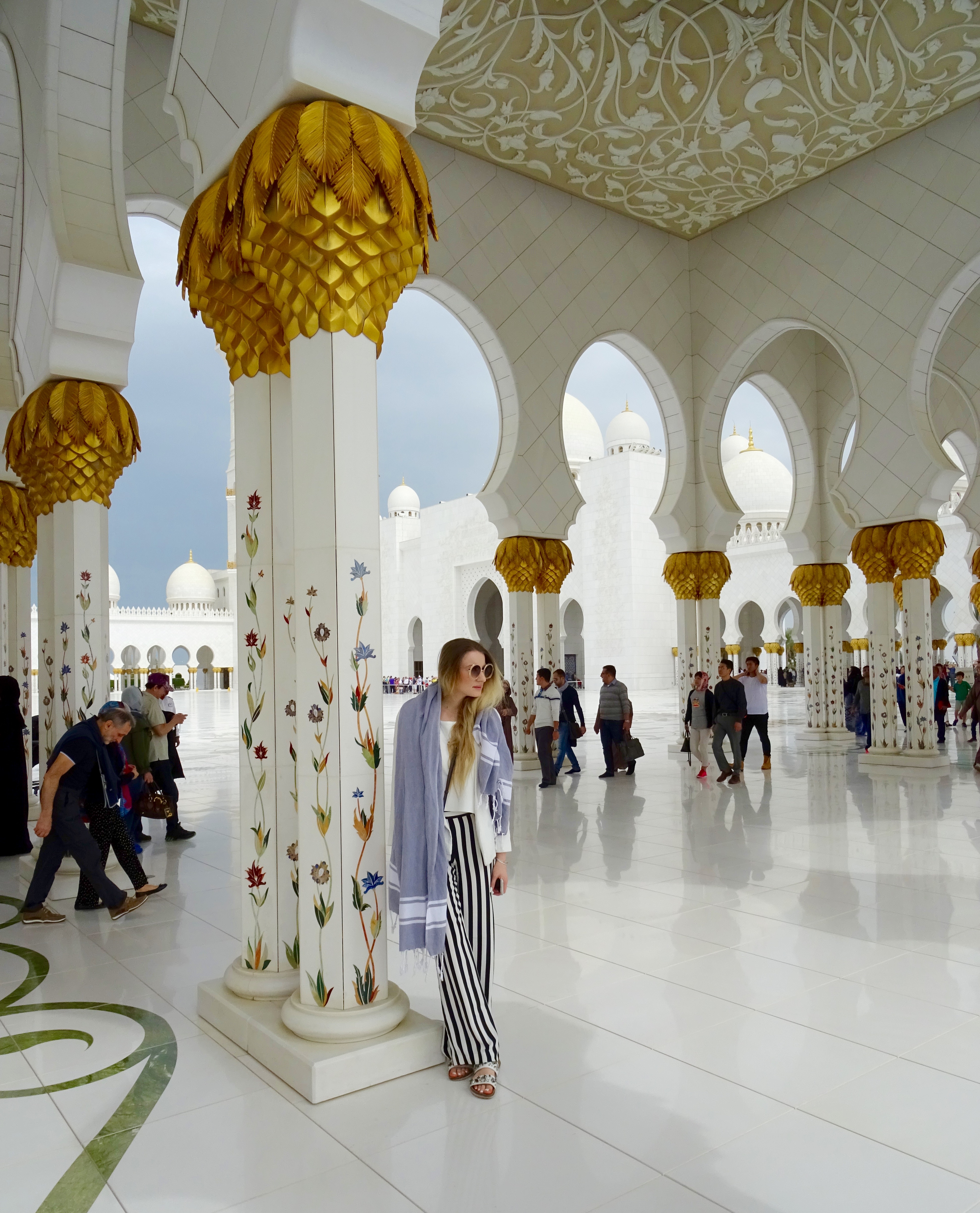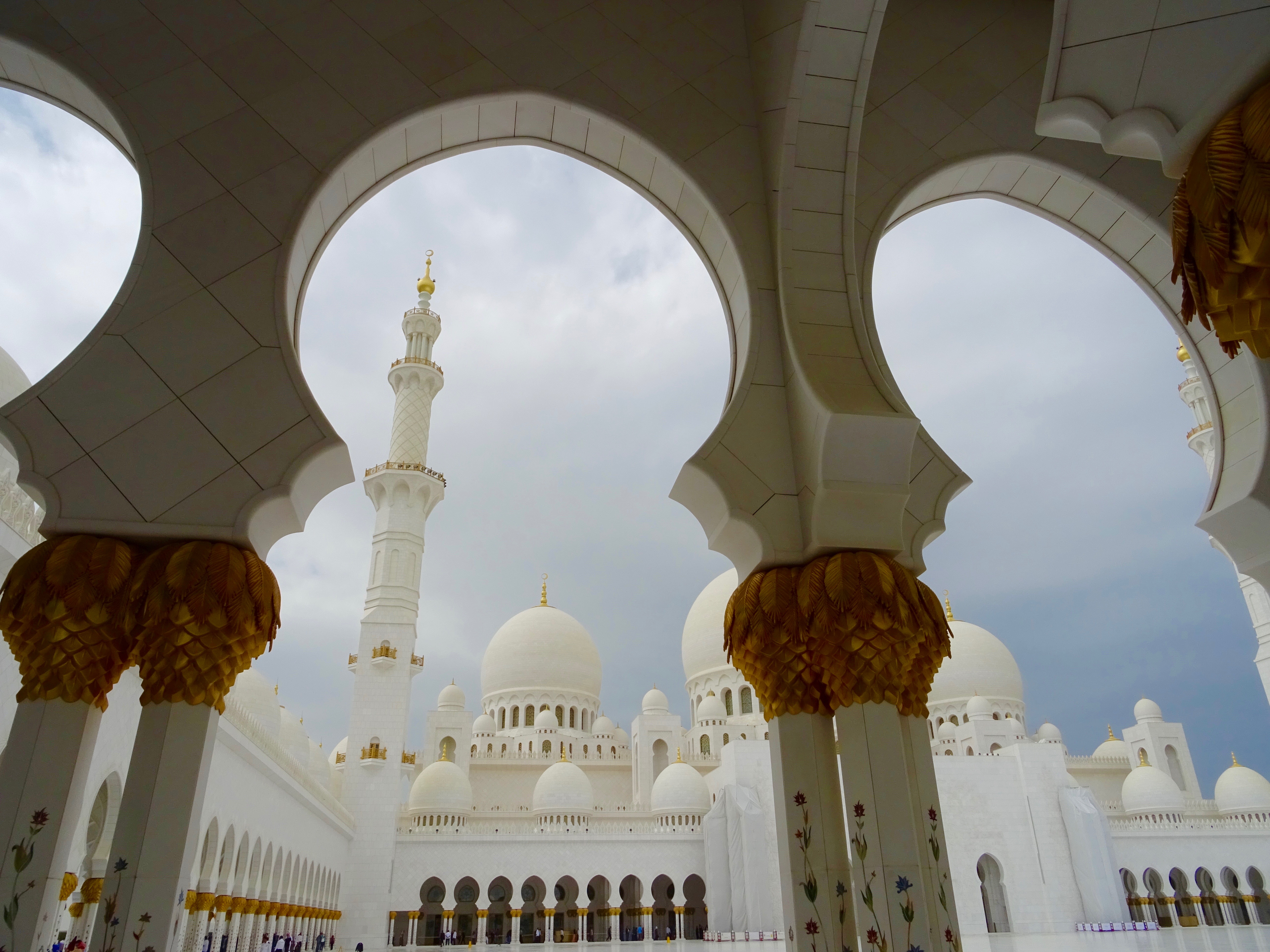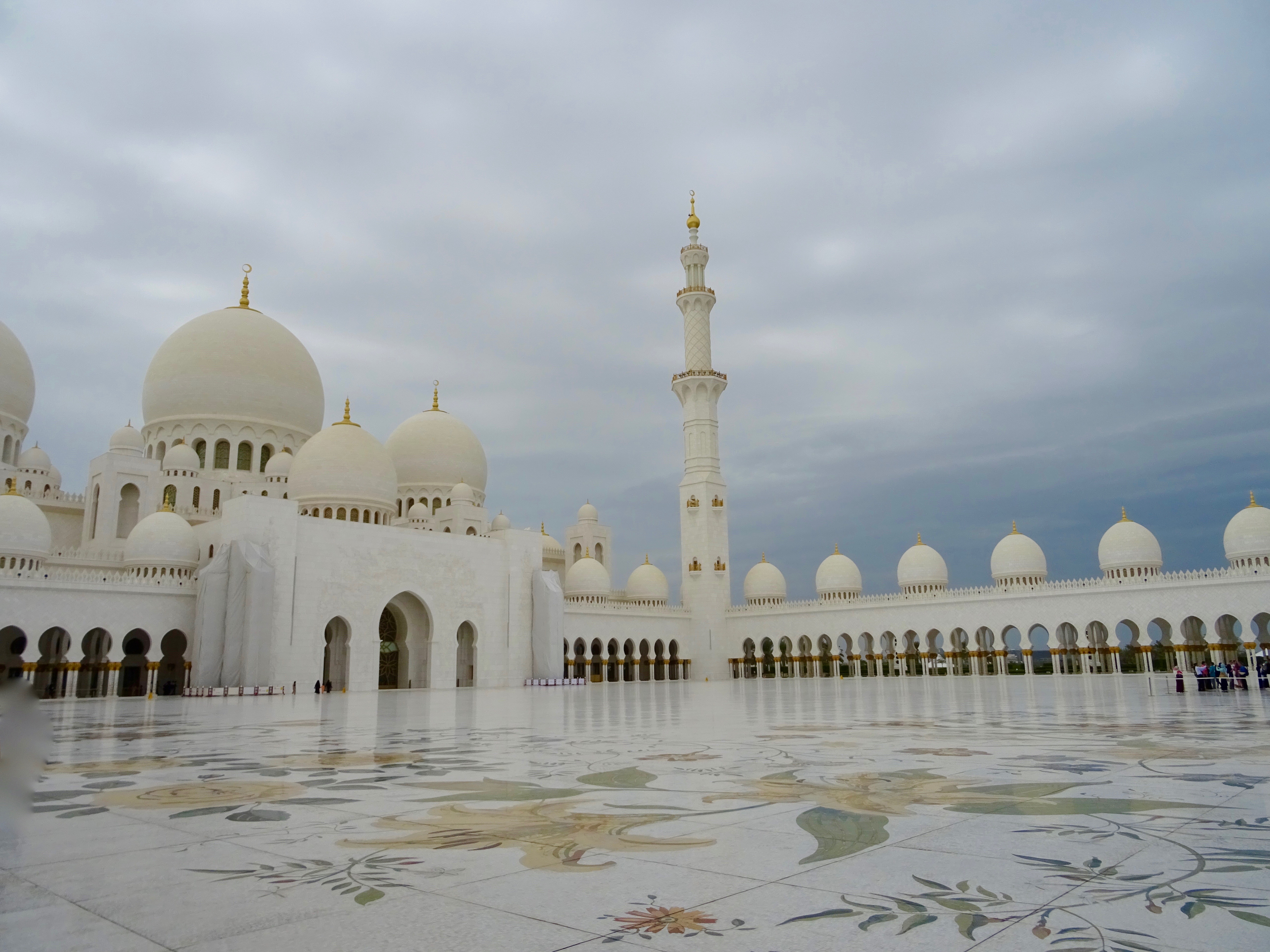 Enjoy your visit to the Middle East and this beyond stunning monument.
xx,