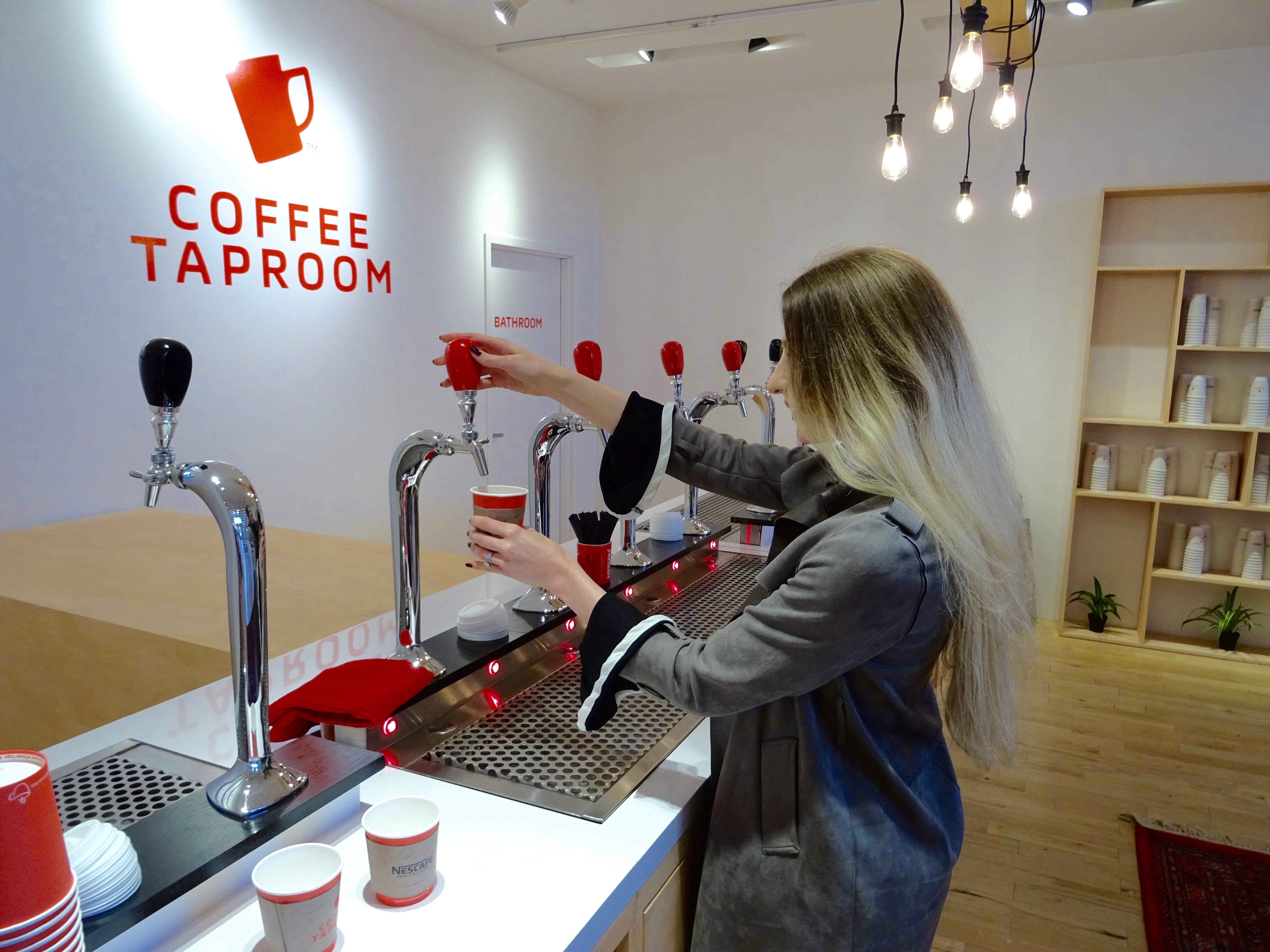 NESCAFÉ COFFEE TAPROOM 499 Queen St W

A good cup of coffee does not have to be complicated! Since I am so new to Toronto and I usually get my tips from friends who have lived here for some time, for once I wanted to use the opportunity to hopefully share something new about the city! I stumbled upon a cute new concept called "Coffee Taproom" by Nescafé on Queen Street West in Downtown Toronto. Here, I didn't only find great coffee, but also a space which is to die for! As many other coffee lovers, I have my coffee routine in the morning and afternoon, and while I enjoy a fancy latte now and then, most of the time a good old coffee is definitely my go-to! Black coffee in the morning and something a touch sweeter in the afternoon is just perfect for me. Nescafé's "Sweet & Creamy" version just hit the spot for my usual afternoon pick-me-up! To see how you can access the Taproom, keep on reading :).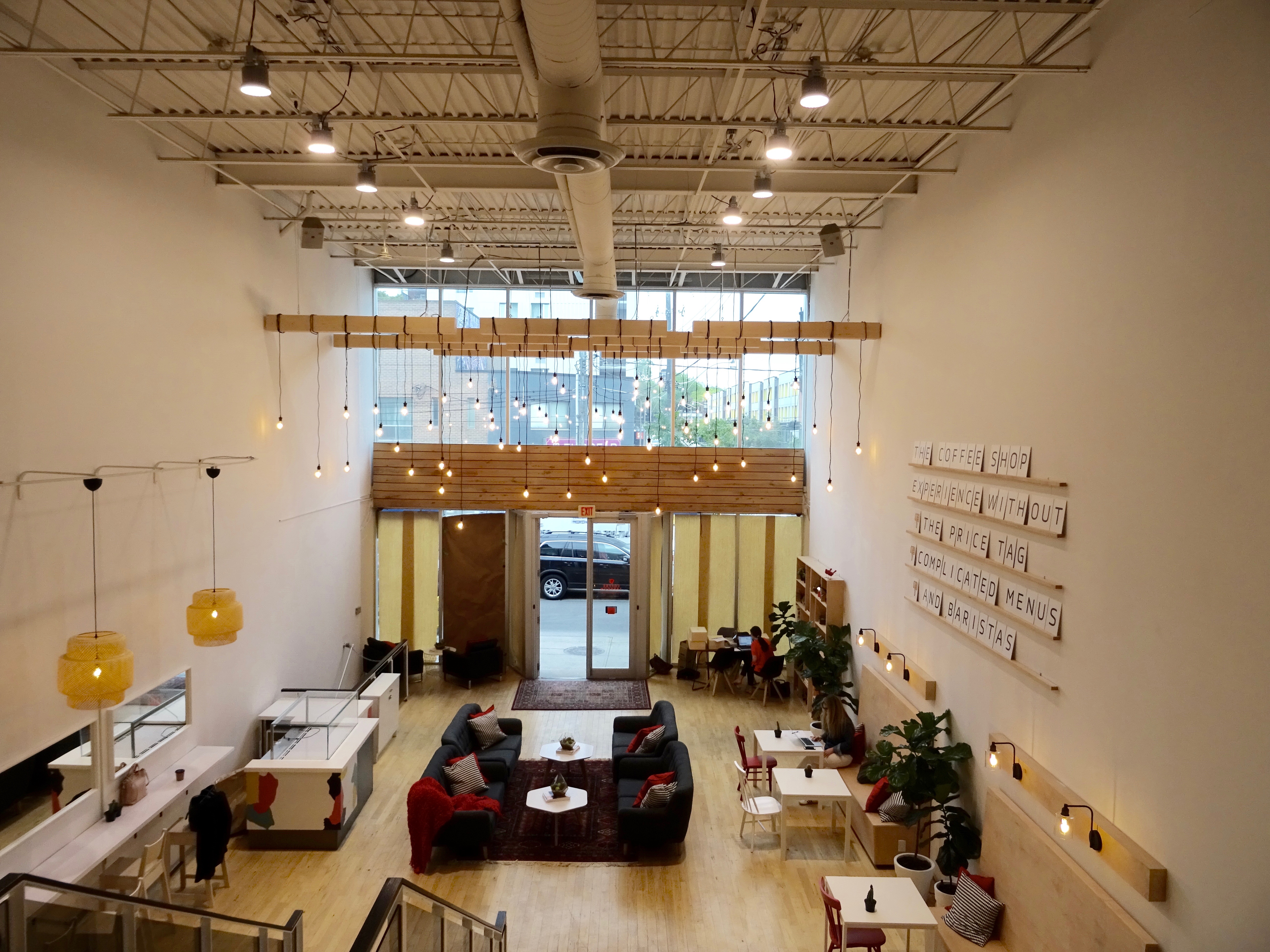 The Taproom space is absolutely gorgeous and most importantly, sooooo Instagram-able. Two floors feature multiple working spaces, desks and chill out areas with couches, and super cosy egg swing chairs suspended from the ceiling. Seriously, I am still inspired from the design, choice of colours and all of the fun little elements. Nescafé knows how to make good coffee and clearly also how to make a great space to enjoy that coffee!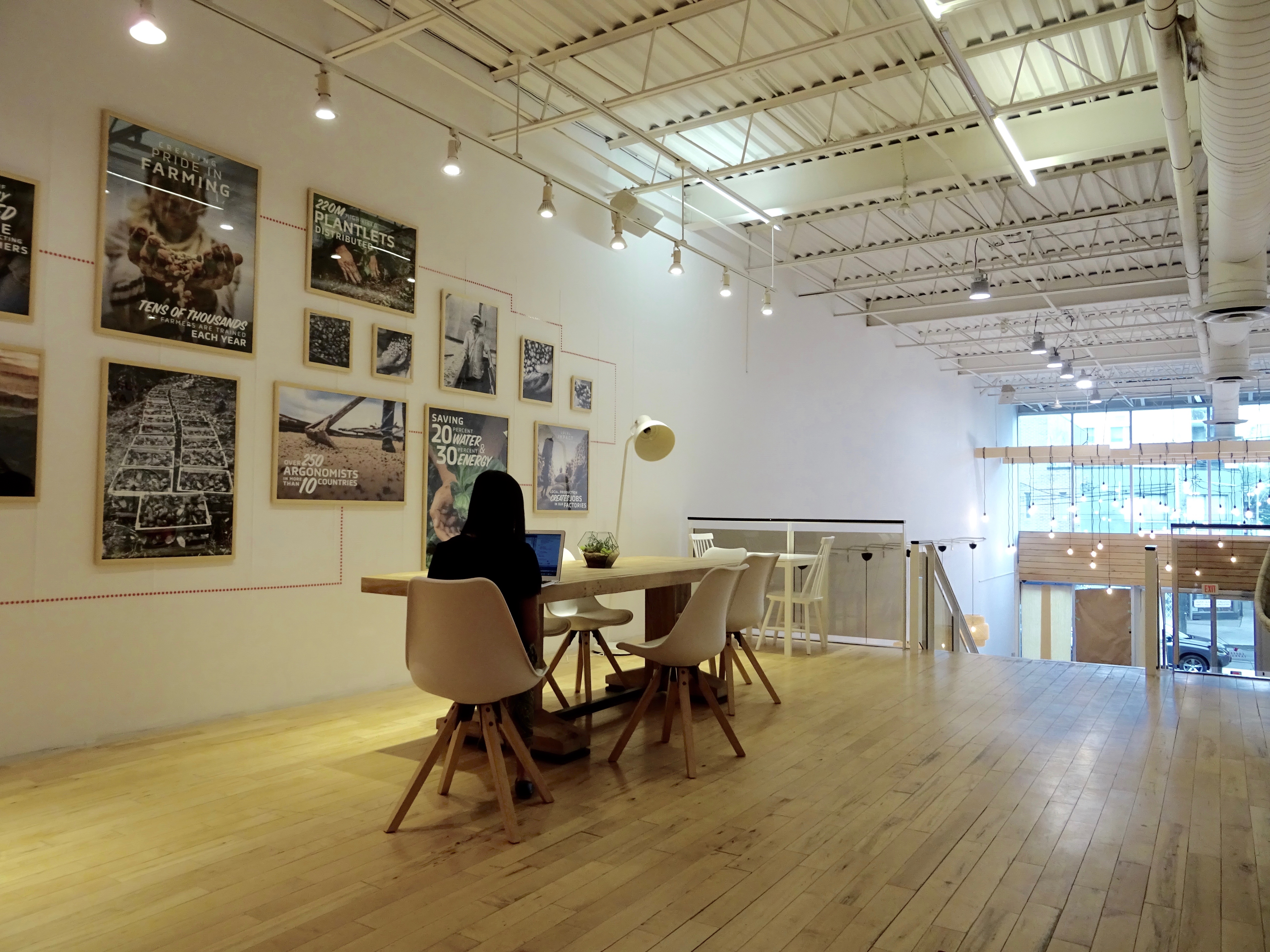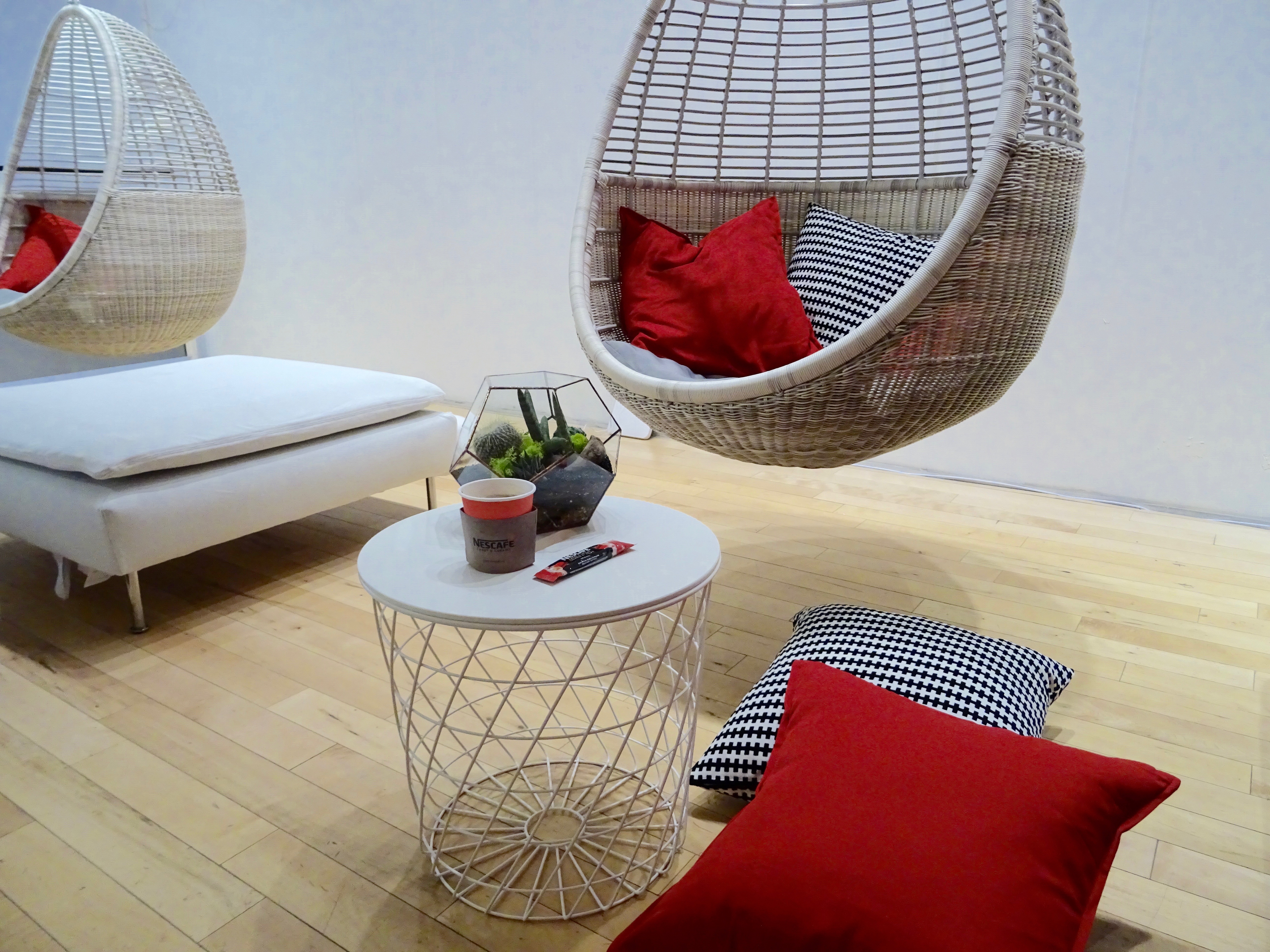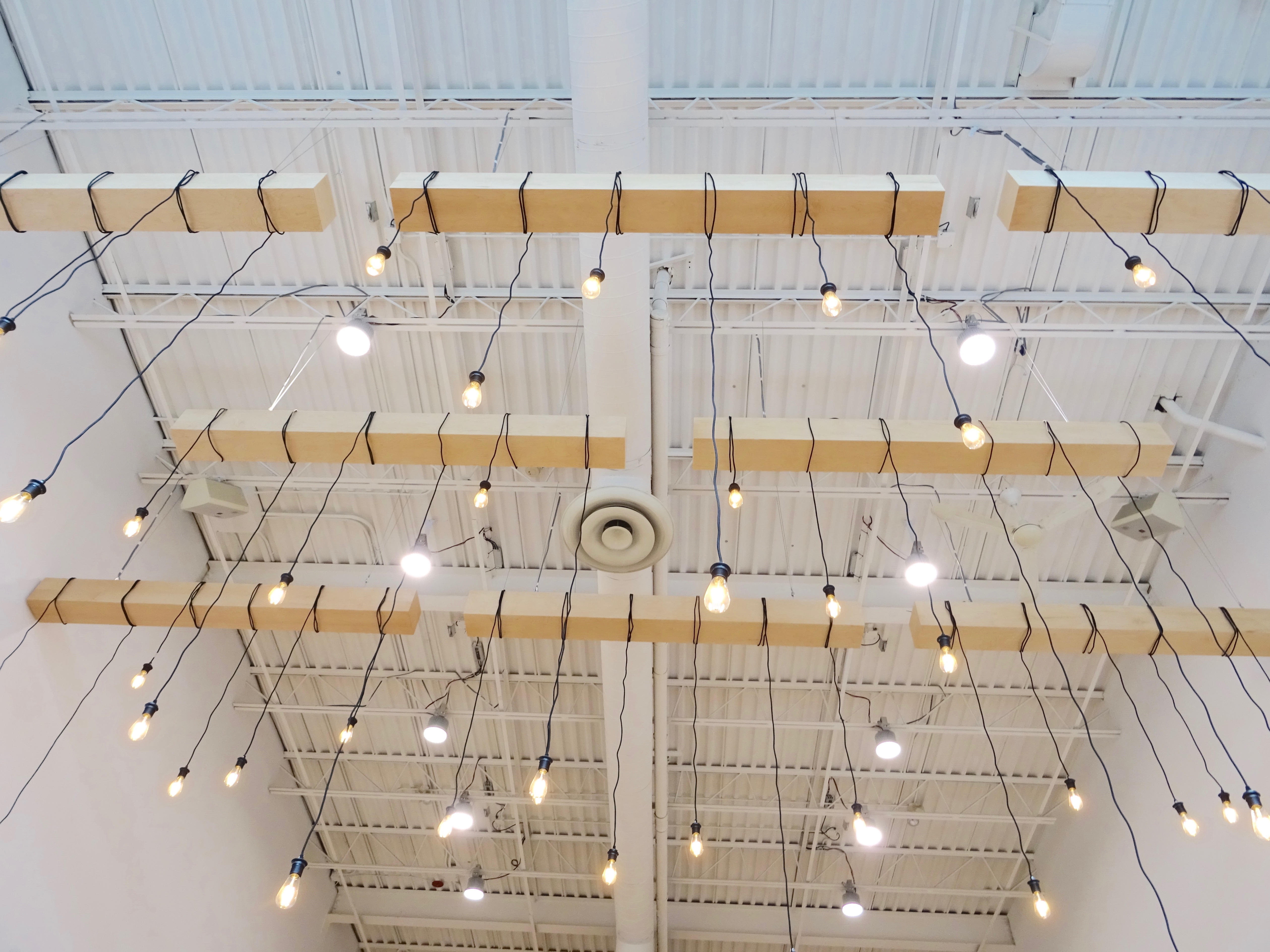 1 | Go to 499 Queen St West, and receive a free coffee sachet outside the store. You can choose between three flavours Sweet & Creamy, French Vanilla or Mocha.
2 | Scan the coffee sachet on the iPad and access will be granted!
3 | Make your coffee yourself at the barista station (just add water to the powder from the sachet)
4 | Enjoy the gorgeous space, free WiFi, power outlets and seriously amazing music while hanging with friends, working or relaxing with your fresh made coffee.
PS: There are some common names on the cups that are intentionally misspelled! I love this little touch of humour! The Taproom will be open from 9 AM to 7 PM on June 9 - July 12th, so don't wait!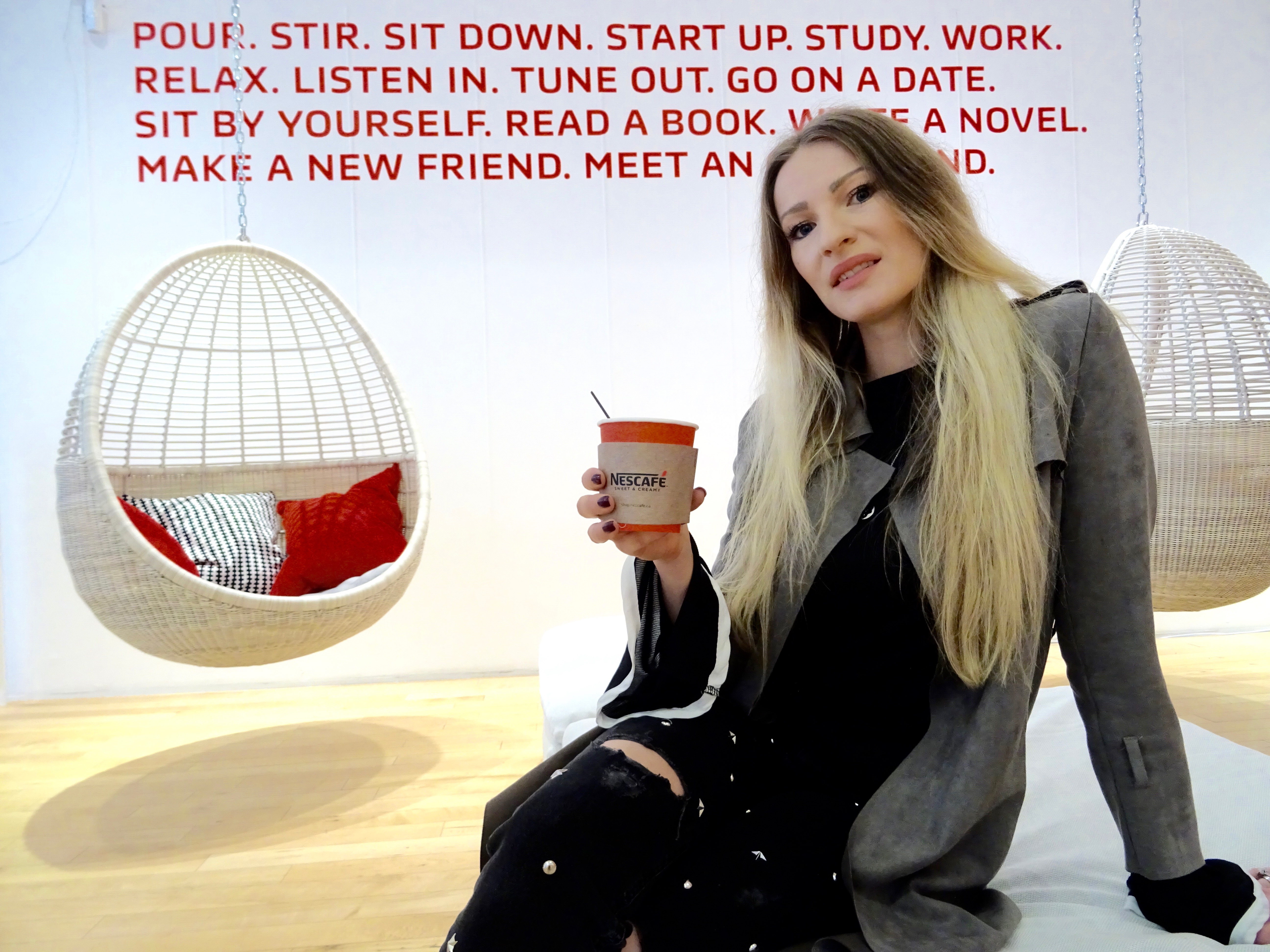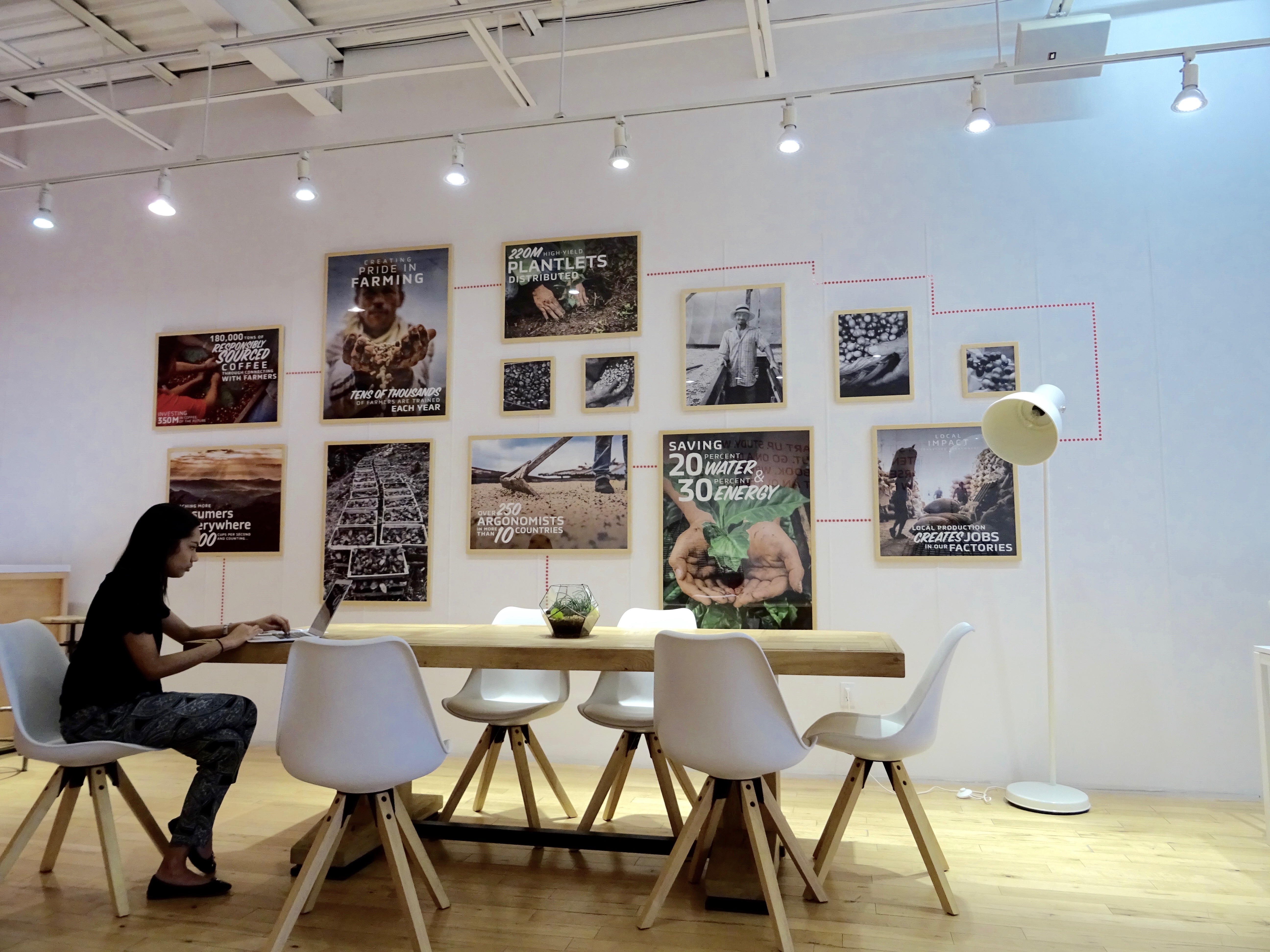 I would seriously encourage everyone to take advantage of this amazing Coffee Taproom experience! You will get your coffee packet for FREE (yes, for FREE!) right in front of the Taproom; just bring a book, laptop friend or mom, and experience the space & a great cup of coffee! I will definitely be back in the next few days to get some work done in a space that is inspiring.
Xx,

In generous partnership with NESCAFÉ Canada.