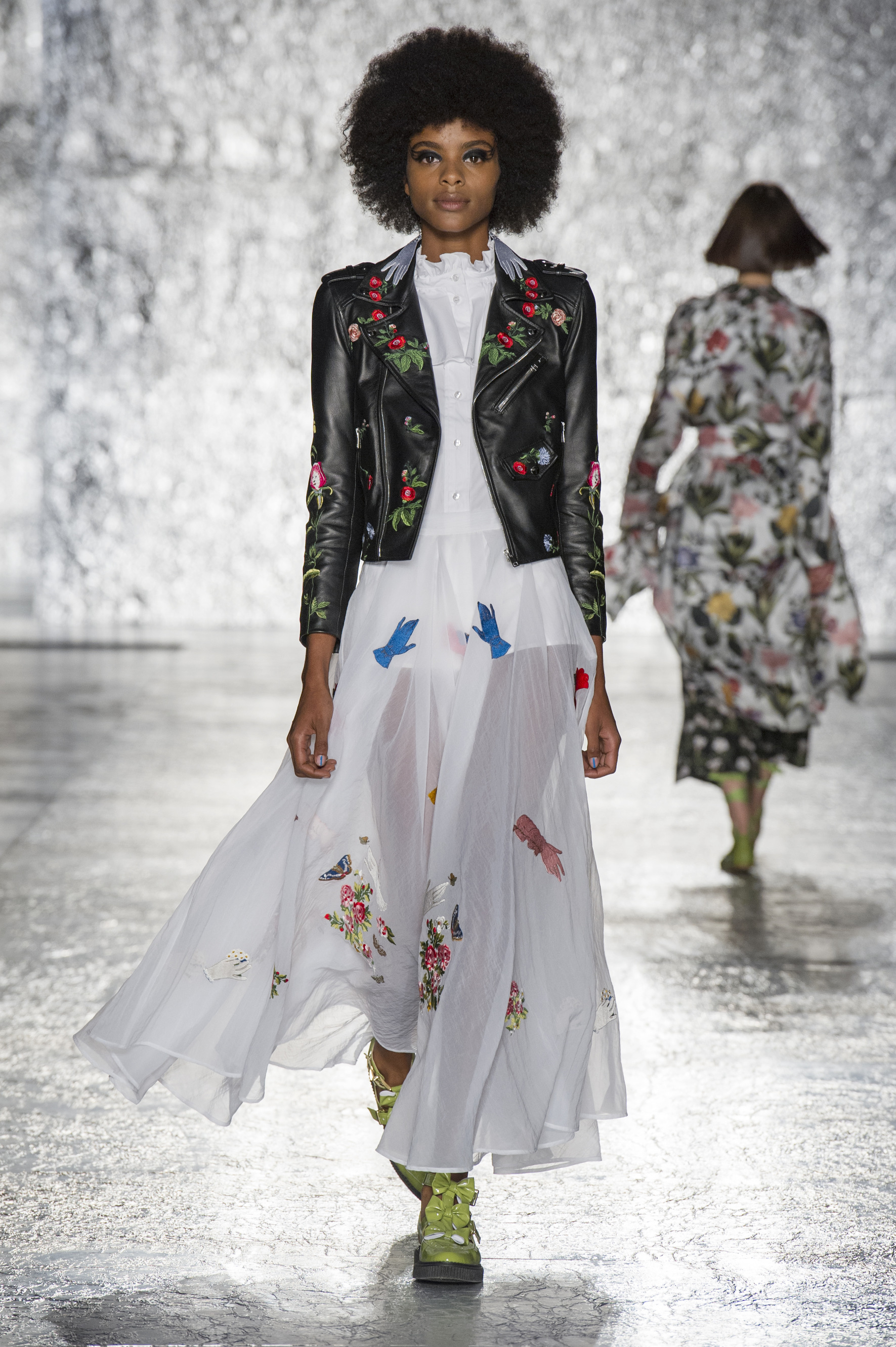 MILANO, ITALY
---
Milano Moda Donna
Milan Fashion Week
---
Ciao from Milan Fashion Week! We are super excited to be here for the second time this summer. Being in Milan is a great experience every time, but for #MFW, the city is buzzing with everything Fashion and it is just an inspiration to walk through the streets where you never know who you meet around the corner. This time, it is just a short trip because of some other obligations but I am glad we are not missing Milan Fashion Week all together. So, some highlights of our day in Milano! I hope you had a chance to also follow along on Snapchat or Instagram Stories, where I tried to capture our day as much as possible as well. Fashion Week is always exciting, so continue reading to see what goes on all day.
7:00 am / take off
Bright and early, and of course excited for the day we head to the airport. So crazy just to go for the day, without luggage, just a purse. But this is the beauty about living in Berlin, Italy is seriously only moments away by air.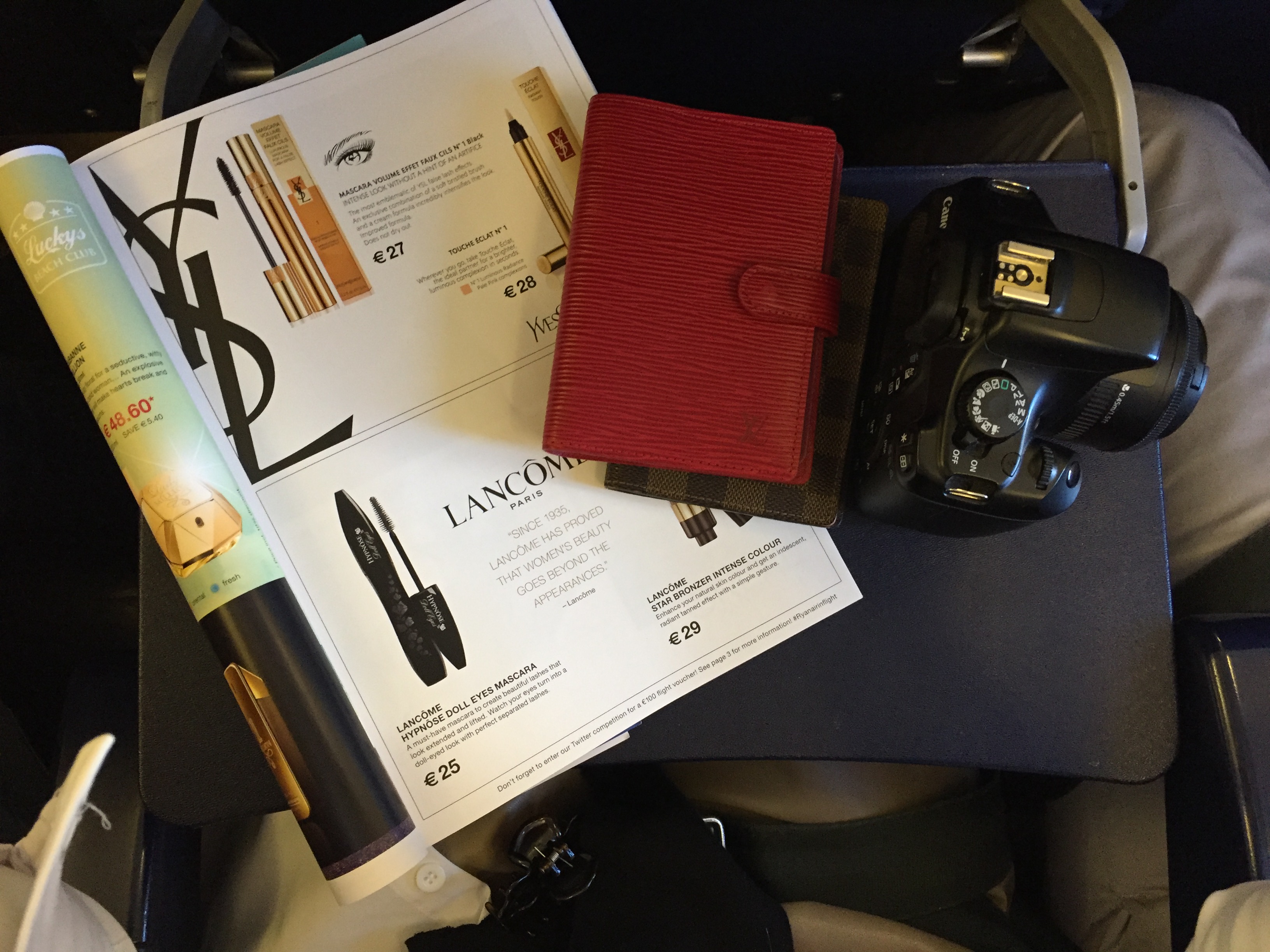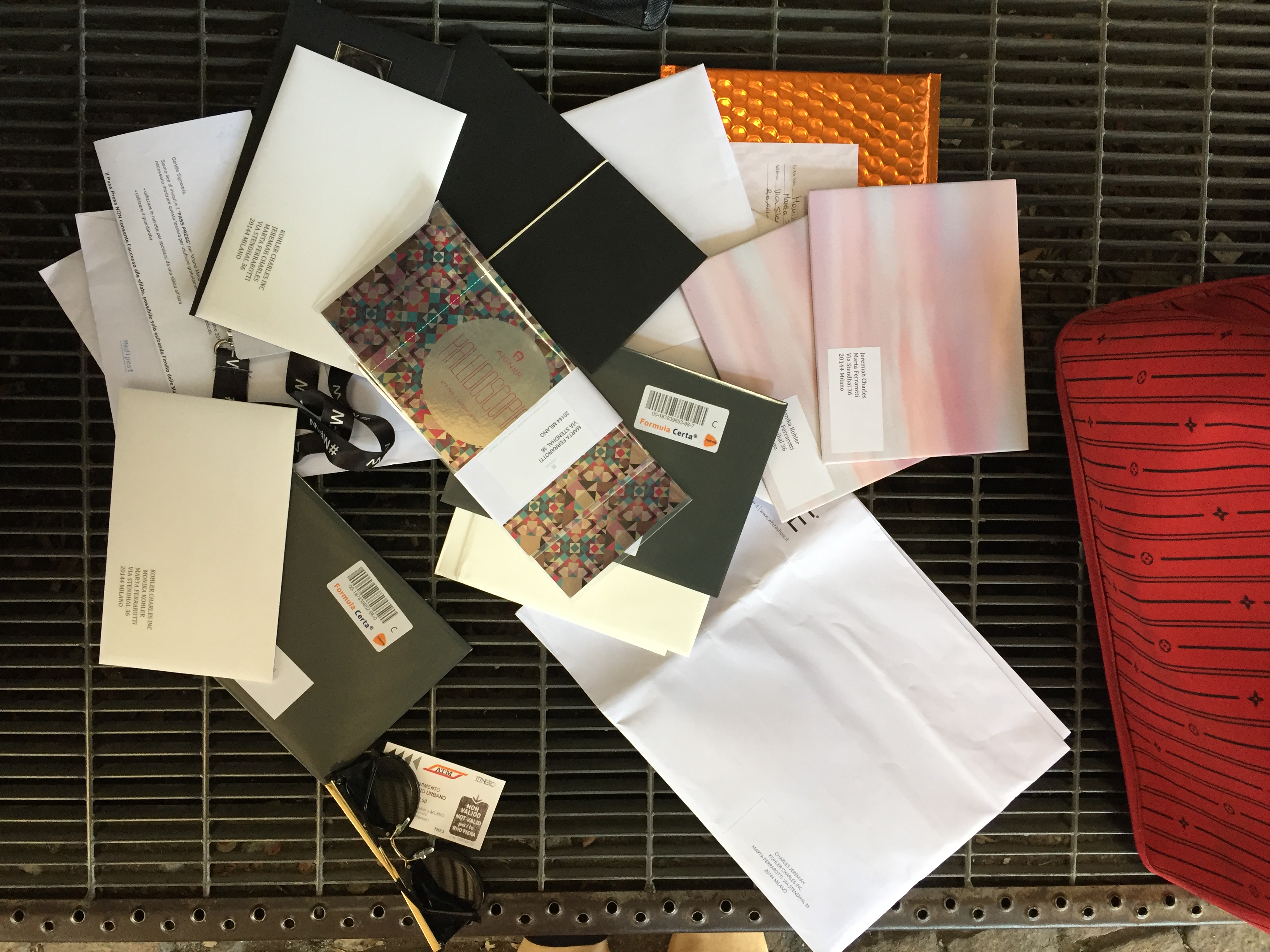 10:00 am / invitations pick up
Arriving in Milan, we are not sure what the day will bring until we hold our invitations in hand. We picked them up and now made a plan for the day with map in hand! We (unfortunately) received some invitations for shows on other days, bummer! But we are of course so grateful for all the designers who invited us.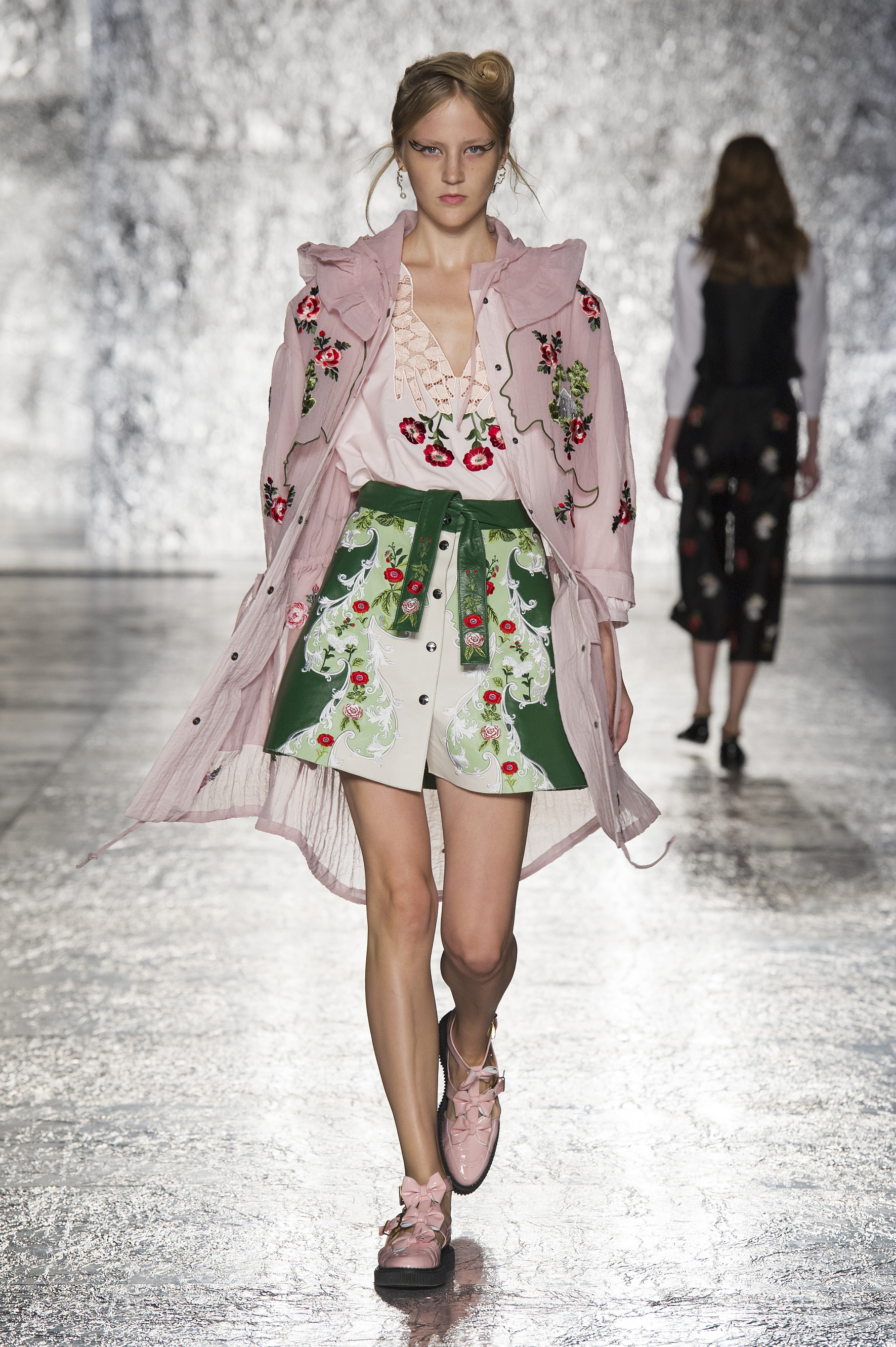 11:00 am / vivetta runway show
First Runway Show, and it was a truly special one. The location itself, right next to Duomo, up high overlooking the square from the terrace entrance. The venue inside was amazing and not to forget the collection made up of many truly precious designs. Vivetta presented extravagant detail, a lot of sheer mesh, flower applique and a mix of leather and silk, just wonderful to look at. There were so many items that will be added to my wishlist.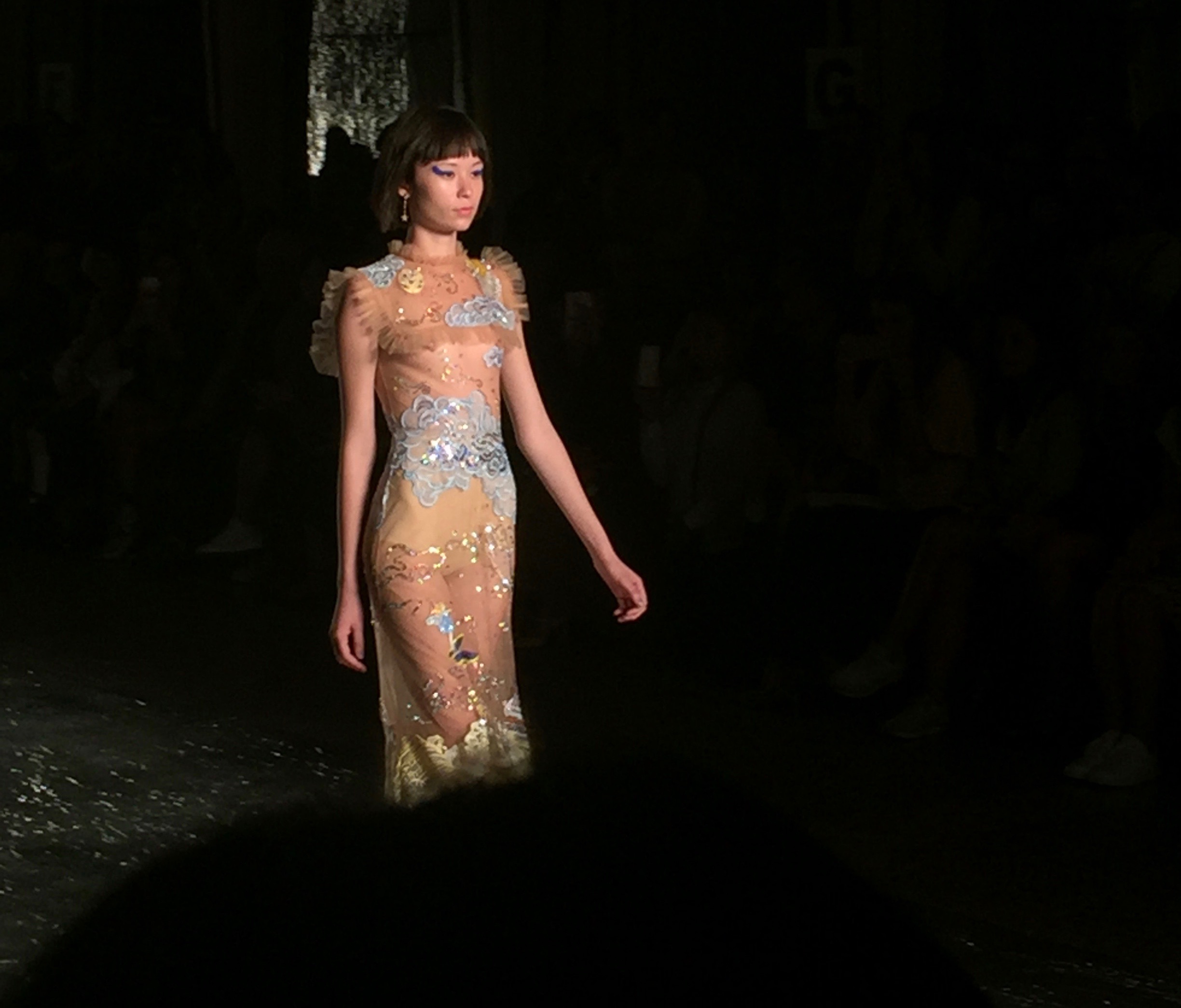 1:00 pm / le silla presentation
The shoe designer Le Silla stunned me with its art gallery like presentation and installation. The highlight definitly was a room filled with crystals and sparkle projected on the walls and throughout the room. A part of the collection that features glam and glitter and could have not been shown in a better way.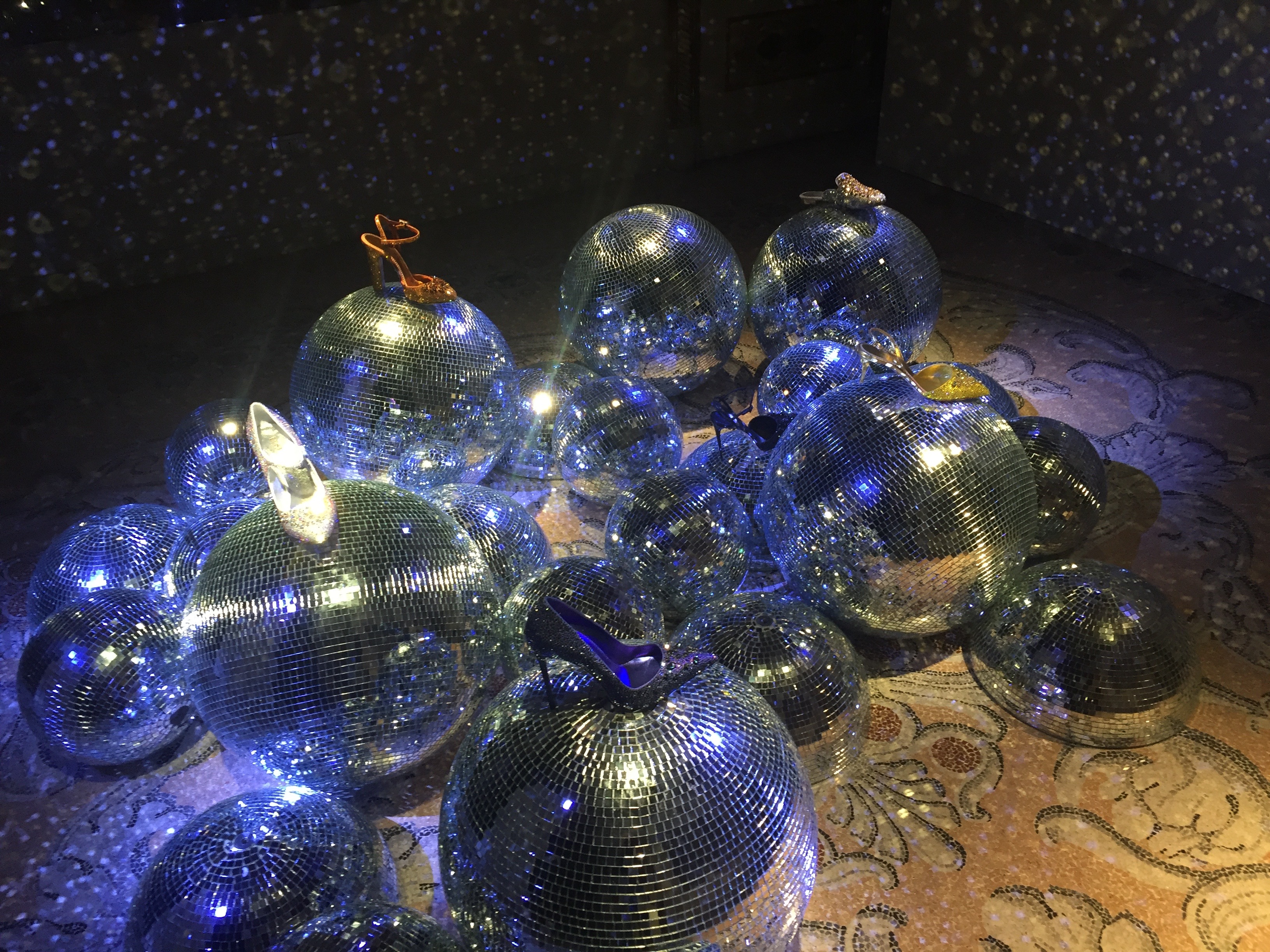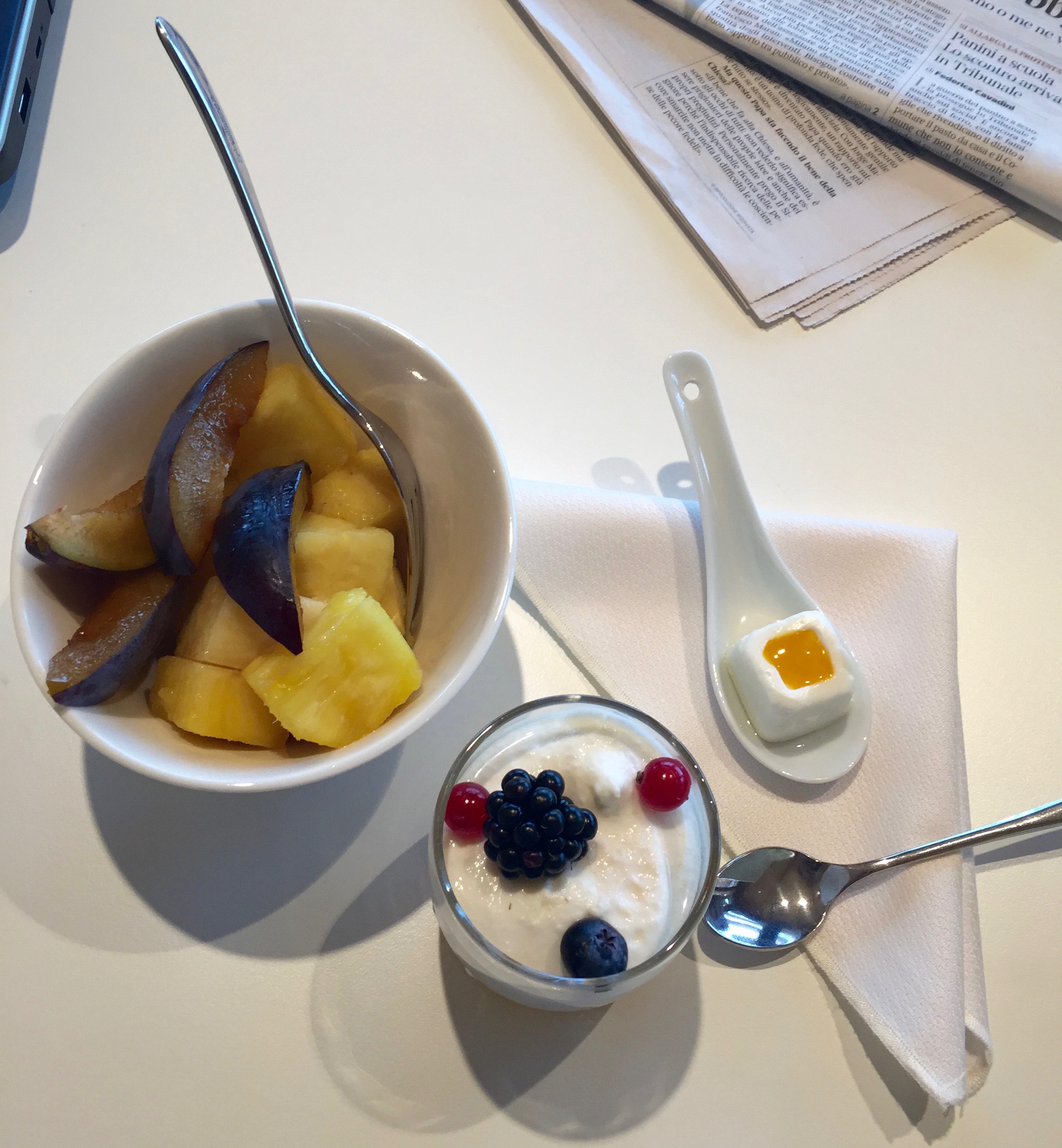 2:00 pm / fashion week lunch
Now, finally some refreshments and yummy snacks at the Press Office! Truly Italian with a glass of bubbly and some pasta, we enjoy our little lunch break. The area around the Credit Union building is so different than Duomo square. Its modern and sleek. Definitely Worth a stop if you are visiting Milan.
We are at the Fashion Hub, where new and up-and coming designers showcase their work. So inspiring and always interesting to talk to the designers and hear their stories about their work and collections.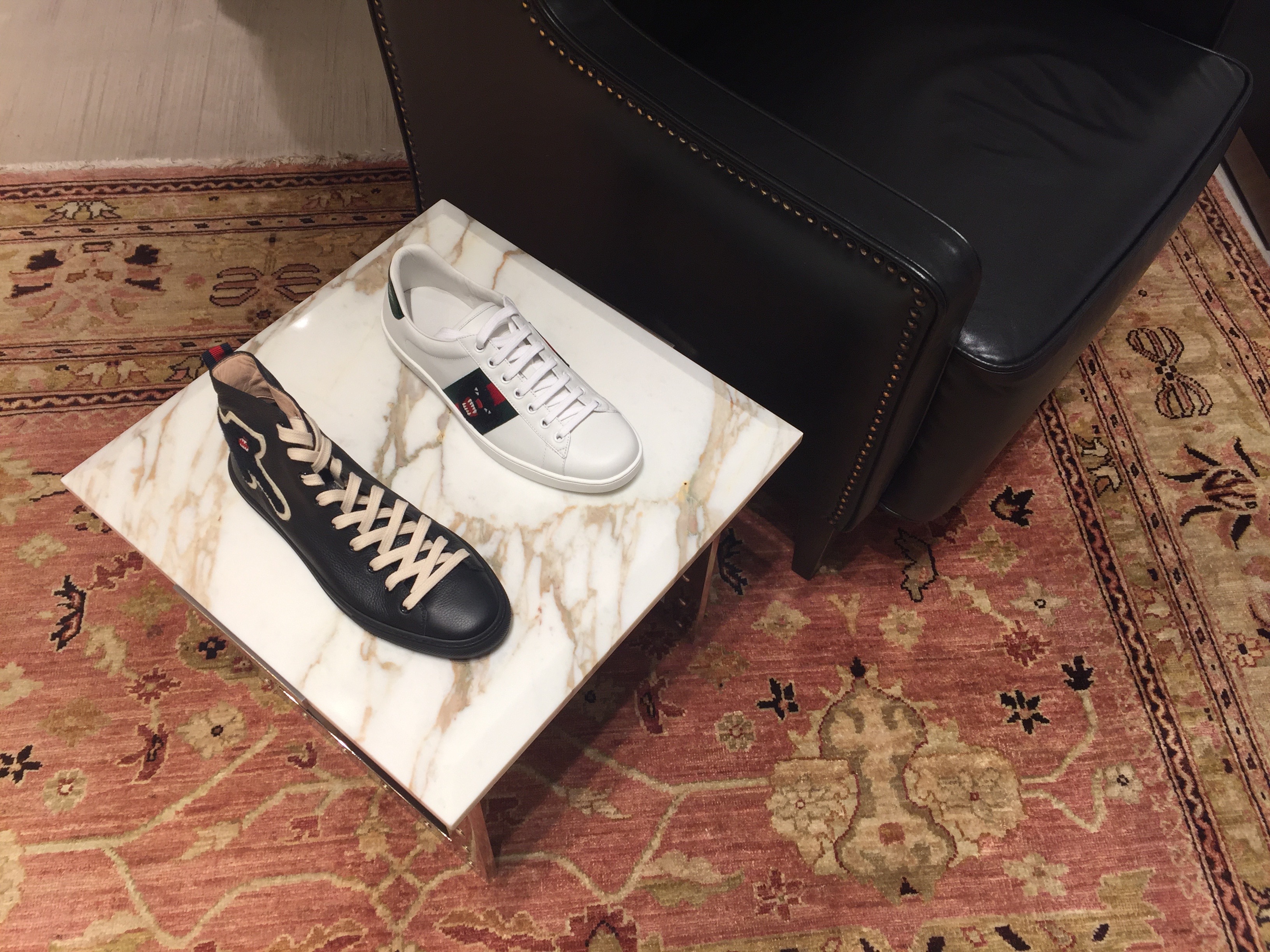 4:30 pm / shopping at gucci
When in Milano, we have to make a stop at the Gucci Flagship in Monte Napoleone! Here you can find exclusive items which are only sold at the store, and also visit the DIY floor, where you can custom design your own pieces! At this point this is only possible at the Gucci Flagship store in Milano.
So with Gucci slippers on my list of things to bring home from Milan, unfortunately the Fashion crowd beat me and my size was sold out, as were many styles completely. Not meant to be for me, but I will keep looking for these beauties! Not sure about you, but I kind of need them in my life.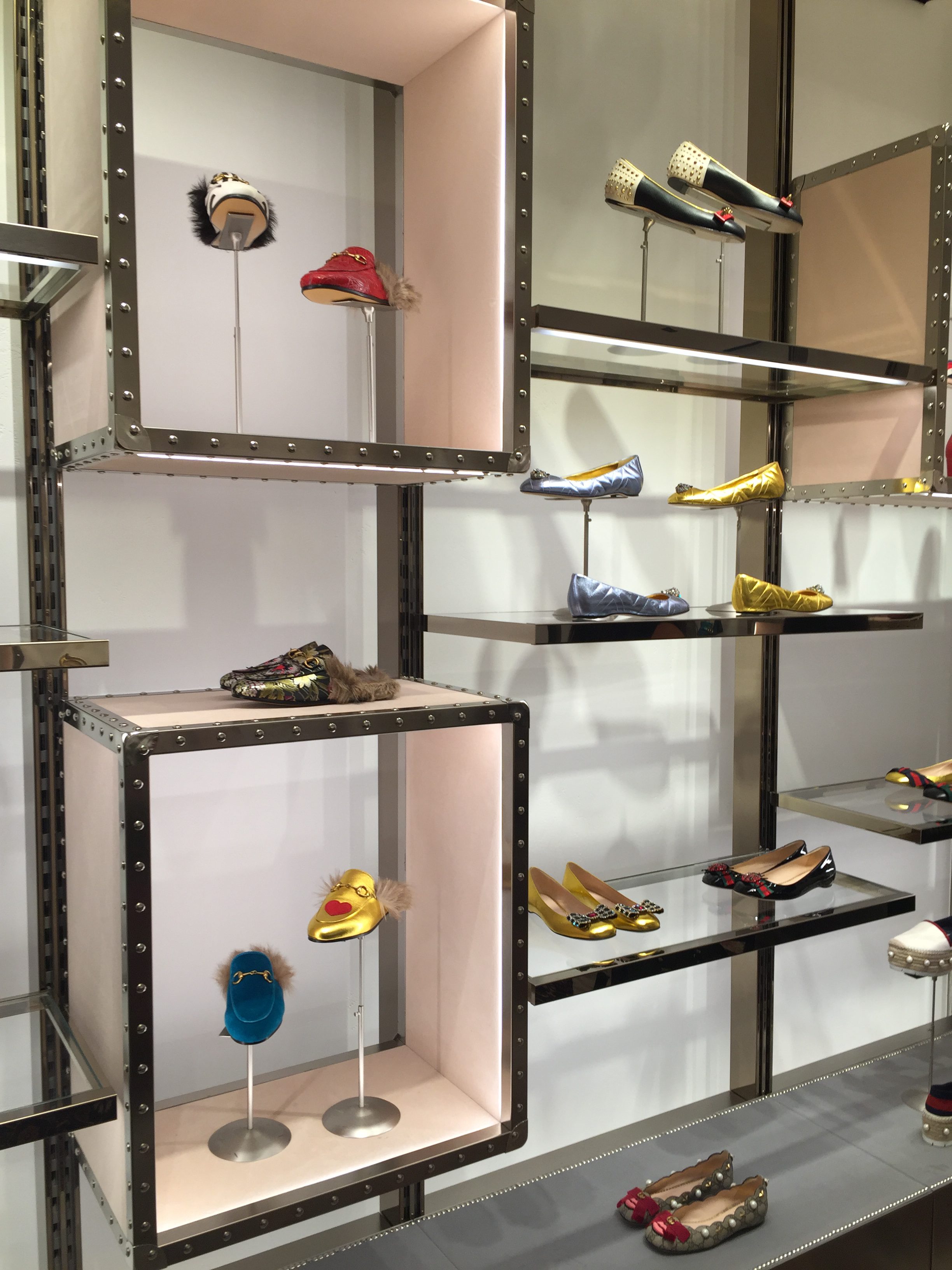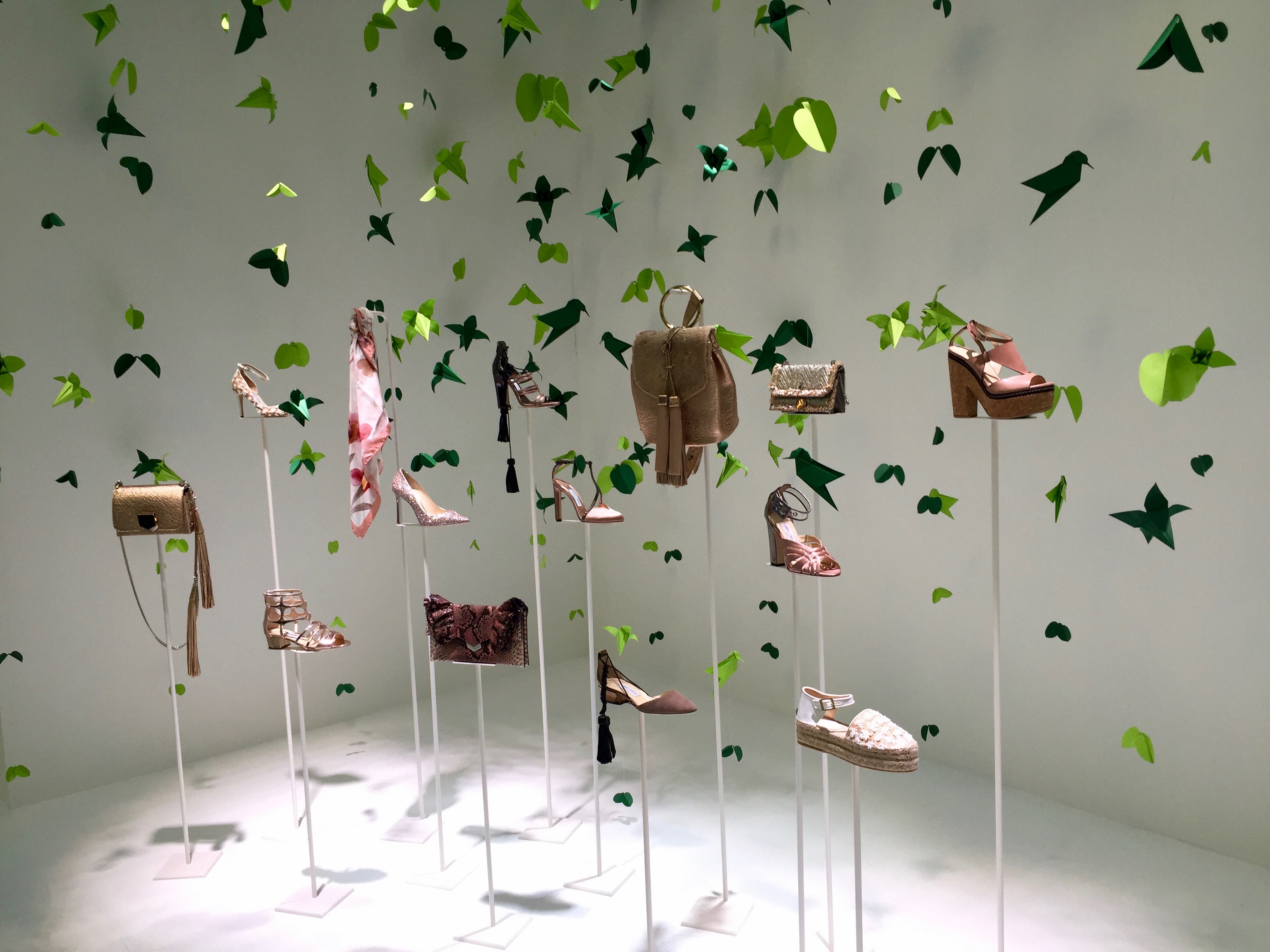 6:00 pm / jimmy choo presentation
Best presentation I have been to yet! The space was filled with everything that inspired this collections. Volume, Birds, Feather and flowers.. all in 3-D paper art hanging from the ceiling. Each piece, may it be shoes, sunglasses, scarves or bags had some element of this inspiration in a subtle or extravagant way. With many parts in the collection, the nude and blush line is my absolute favorite! A great finale to our day at Milano Mode Donna and I cannot wait to be back in February!
---