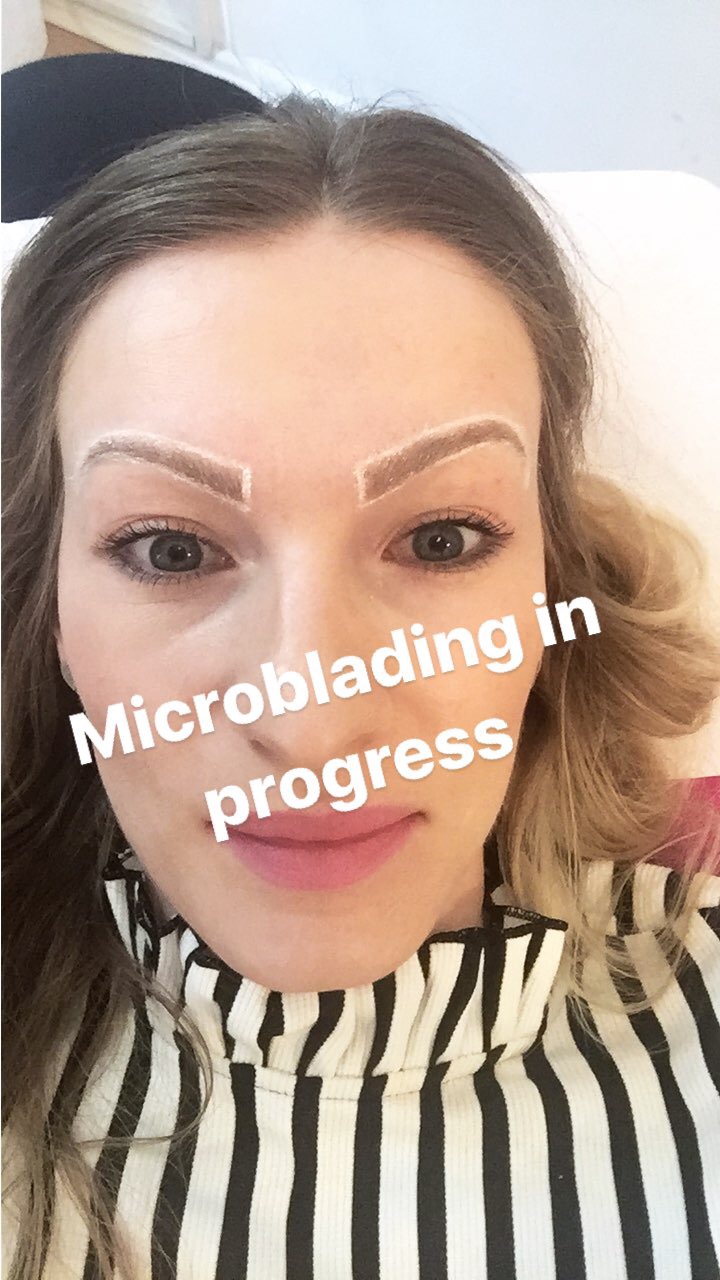 ---
My light skin tone - and therefore light facial hair - has always forced me to use powders and pens to color in my eyebrows to make them more prevalent and frame my face properly. This mixed with my own doing of plucking my eyebrows to a thin shape when I was a teenager has since left me with sparse spots of close to no eyebrow hair. Coloring or dying my eyebrow hair was not really a good or even feasible option for me. And then I learnt about microblading through Instagram, and after that I started doing my own research before I decided to give it a try.
I put together a video on my (have you YouTube Channel which goes more into details, and also documents the entire process. But below, I am answering the most commonly asked questions I get after revealing to others that my brows are microbladed.
---
The cost can range depending on the salon, the level of the esthetician and of course your location. I paid 150 Euro for the first appointment and 100 Euro for the touch-up – which is required! For more information on the need for two appointments, watch my video above! Most salons offer a kind of package deal, where you pay one fee and the touch up will be already included in the price. Berlin may be less expensive than New York, so do your research and don't look for the cheapest deal but a good salon!
I knew this procedure wasn't going to be painless - it is a semi-permanent tattoo after all - but I did not expect the level of pain it actually entailed. The esthetician did apply a numbing cream to the treatment area, but I was told that these numbing creams in Germany are less strong than in North America. The numbing did take some pain away but it was still not a walk in the park! Would I still do it again, knowing that it is painful? Definitely! You can see my wince and flinch in the video haha!
I totally think it was worth it! If your eyebrows can barely be seen when you don't wear makeup, just like in my case, and all of a sudden you wake up "with eyebrows", it can really change your life! There wasn't a day that I stepped outside my house without having to draw in the frame of my face, so having done Microblading has changed my life for the better. Also, going swimming is no longer an issue, because the ink from the Microblading obviously does not wash off, and you guys know I love the pool/ocean! I would definitely recommend this to anyone who has very light and sparse eyebrows.
I hope this answered some of your most-asked questions. I have filmed the entire process of the procedure, and you can see what the result is after about 2 weeks post touch-up. If you want to know anything else, just leave me a comment!