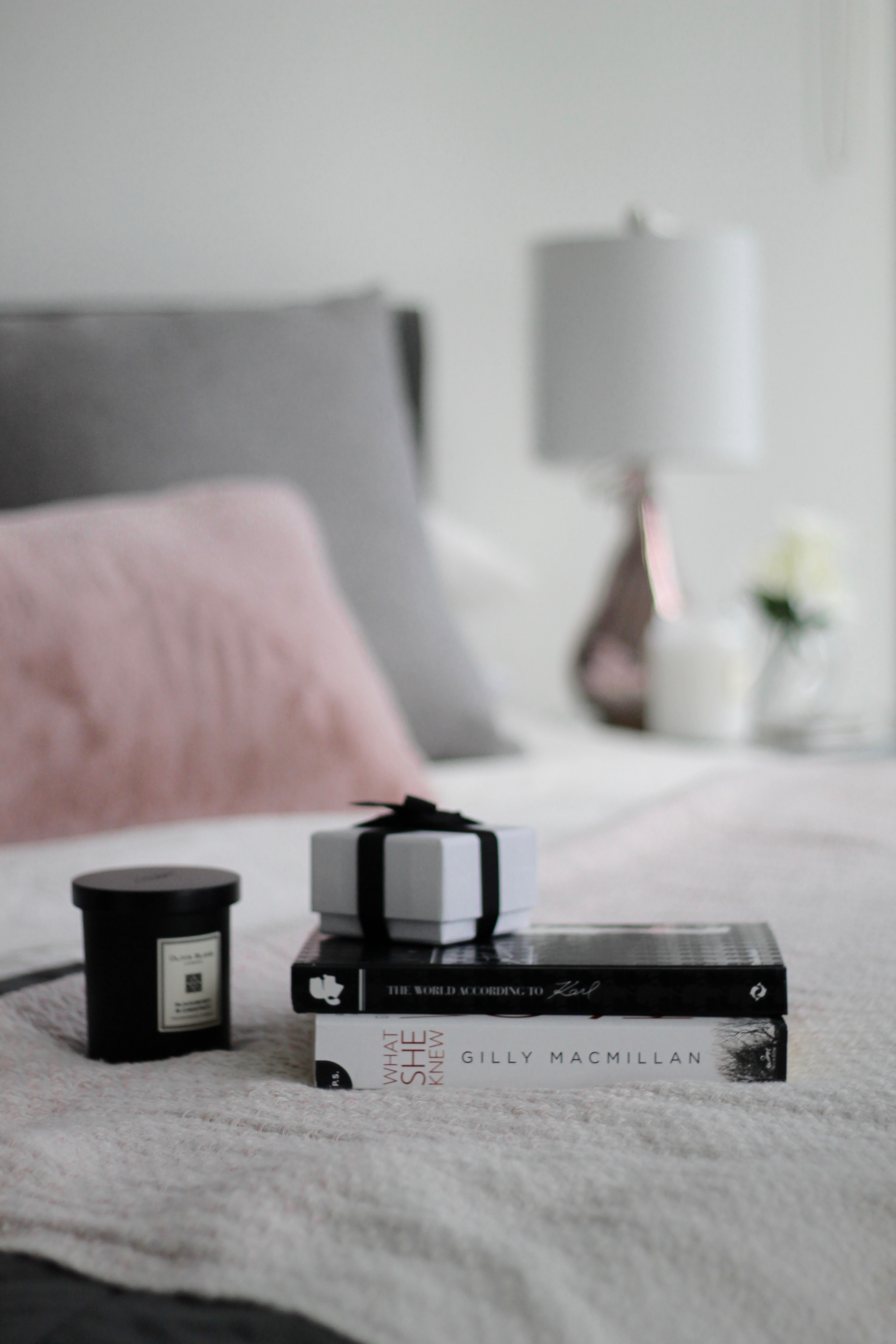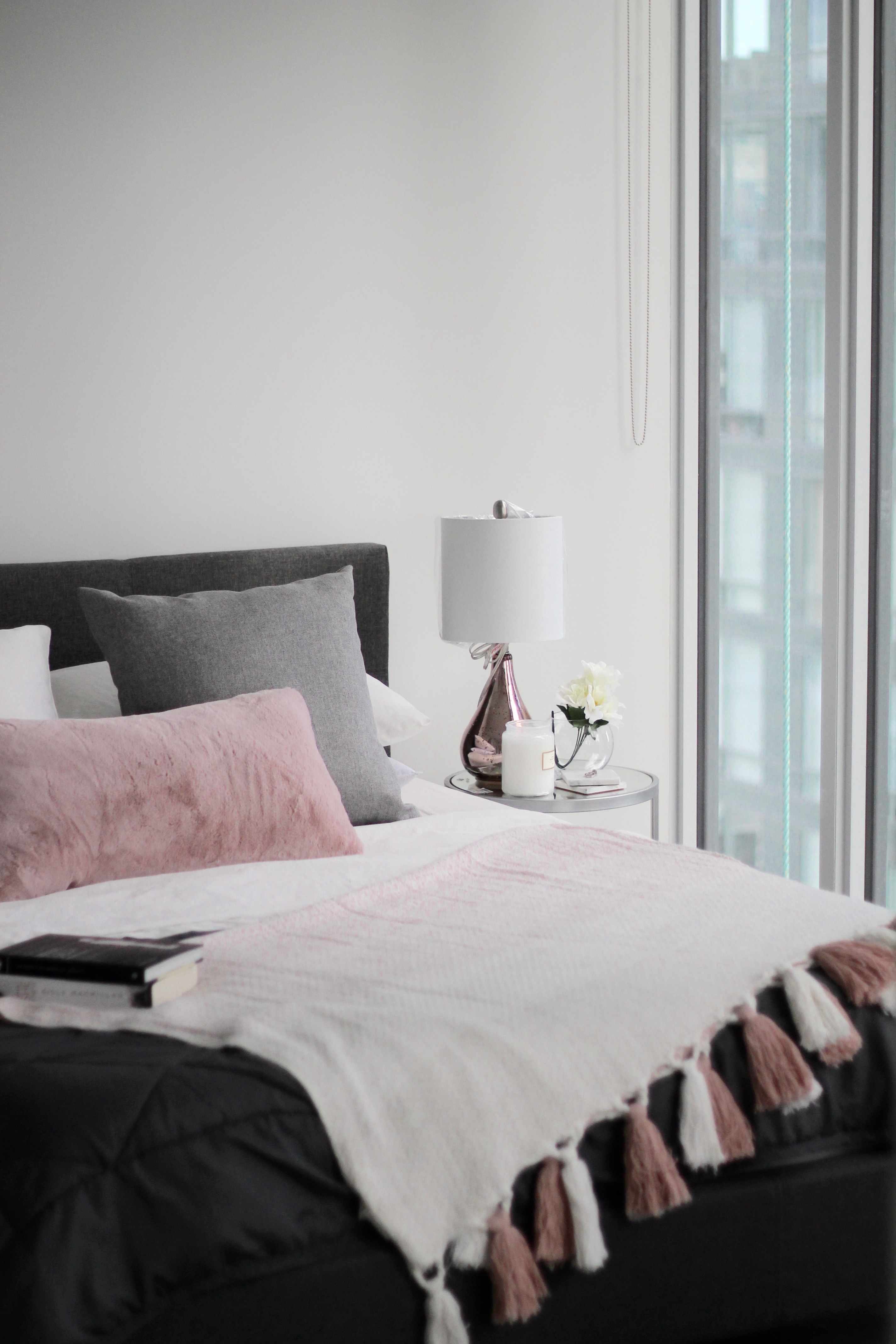 I have kept you all in the loop with our condo hunt (check out the vlog here!), which place we picked (the empty apartment tour is here!) and now after only a few weeks, I am happy that one room is finally done. The bedroom is such a precious space for me. After spending many nights in different hotels, it is important for me to find a comfortable and calming space. Working from home, I am guilty of working in bed from time to time, so this space needs to be inspiring and uplifting as well. I absolutely love setting up a new space and decorating it, and there is so much inspiration out there, but finding what is right for you and what is right for the space is key! I decided to focus on a few key things in designing the space.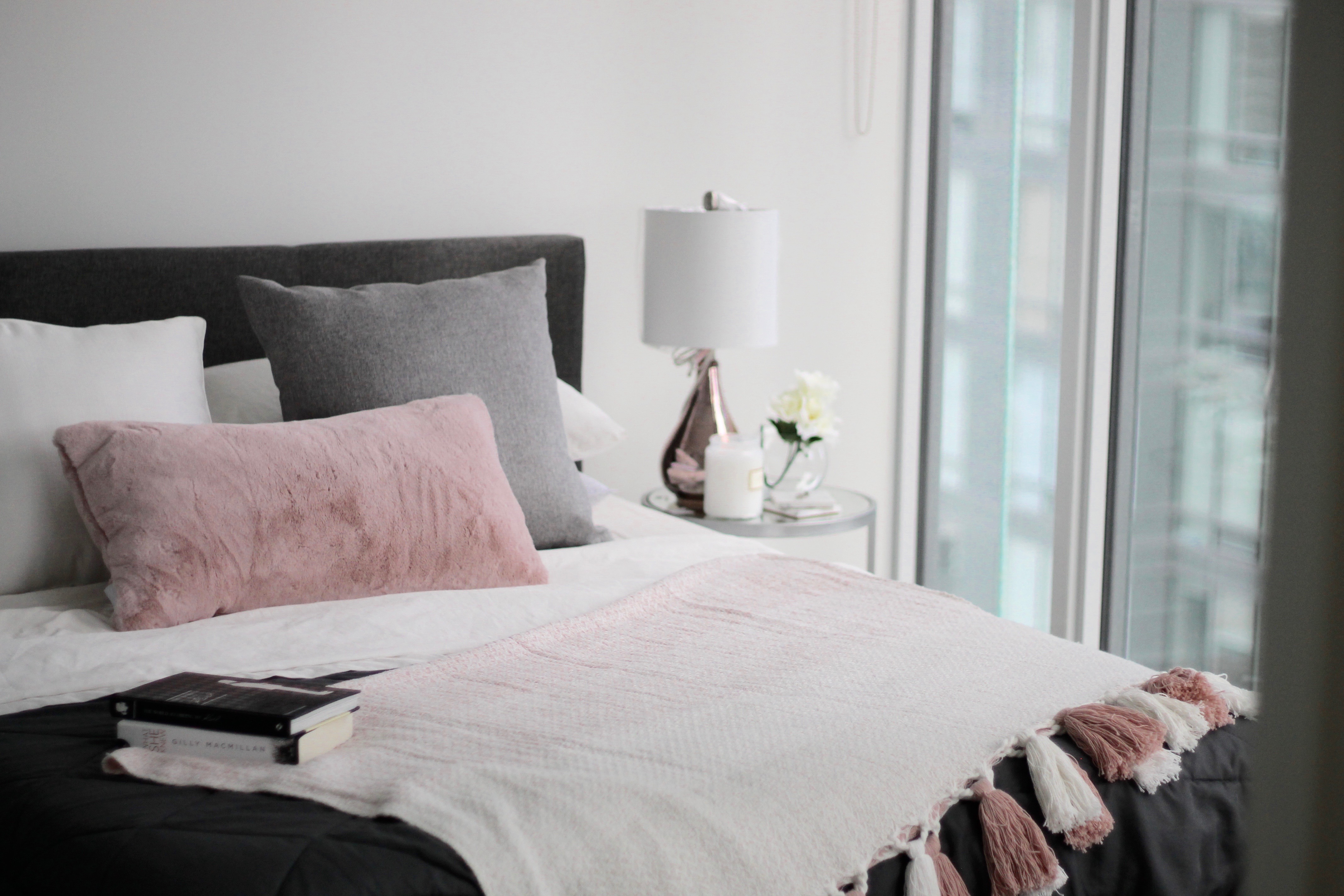 Our new bedroom is such a nice size and thankfully has two closets. This made it super easy and gave me huge flexibility in picking out pieces for this space. Still, I love emptiness and space to breath. I picked a light colour scheme in grey, white and dusty pink and it really all came together well. The floor-to-ceiling windows flood the space with light. I added a few rose-gold and marble accents to tie everything together.
Quality over quantity is something I firmly believe in. I think especially in the bedroom is important since I get my beauty sleep here and I think I am not the only person who has ever slept in a hotel room with an uncomfortable bed and woke up like a zombie. I knew that the bed and mattress are the key pieces for a comfortable and restful sleep and this is why I decided to go with Casper for our mattress. It is the most comfortable mattress ever and my sleeps have been incredible since it arrived in a neat little box at our doorstep. I have been sleeping on this mattress for about three weeks now and I am beyond happy about the choice! No kinks in the back or neck, peaceful sleep, and it even feels like there is a mattress topper already added to the mattress itself for extra comfort.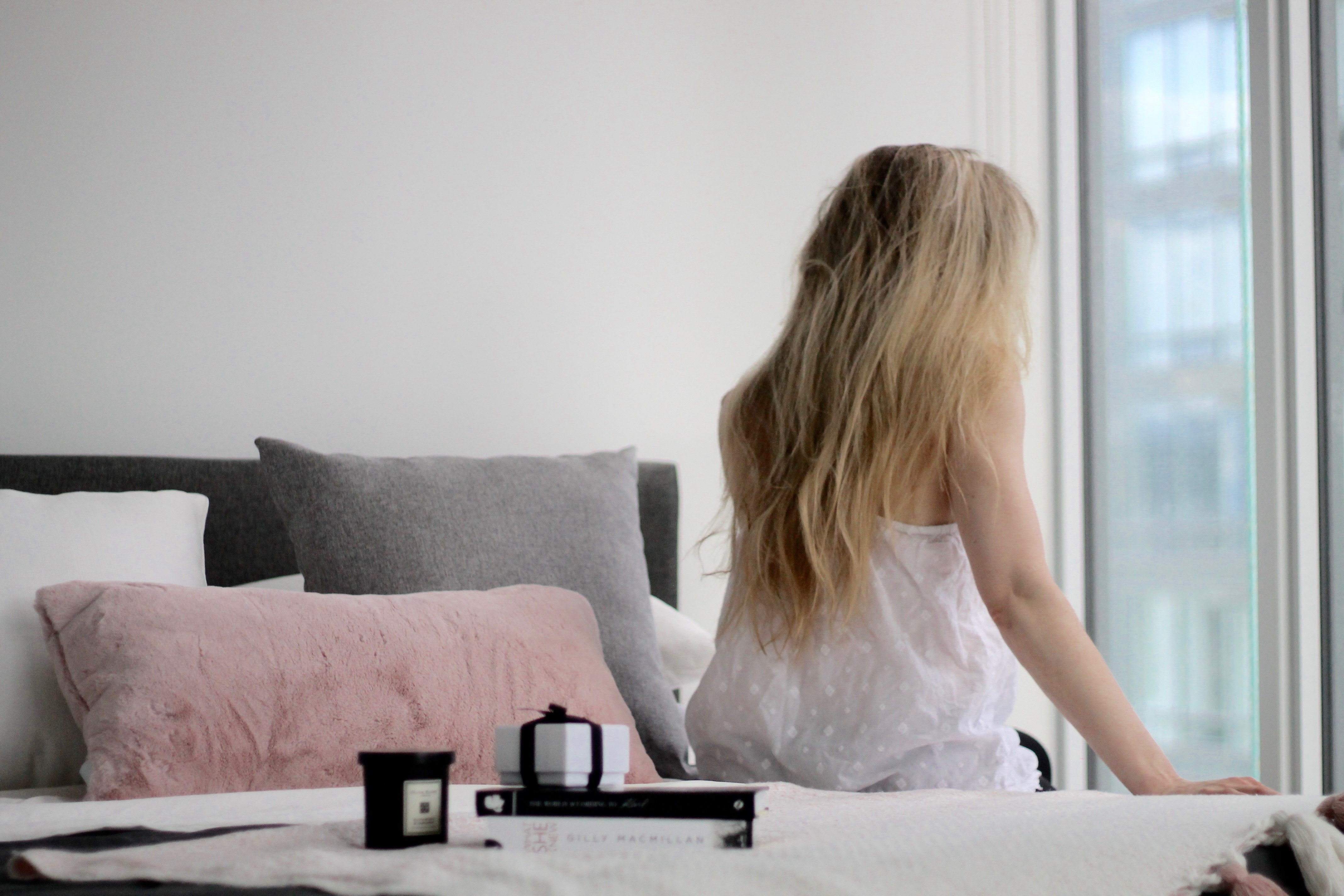 An oasis and a place of rest. For a space that provides relaxation and rejuvenation, I love adding some candles, books and the Himalayan salt lamp. The light of this lamp creates such a spa-like feeling and really puts me in the mood to relax. It is also nice to leave this lamp on overnight as it really relaxes me. We all have the computer screens or cell phones in front of us all day, so reading a book before sleep might just be a thing that sets you up for a restful night.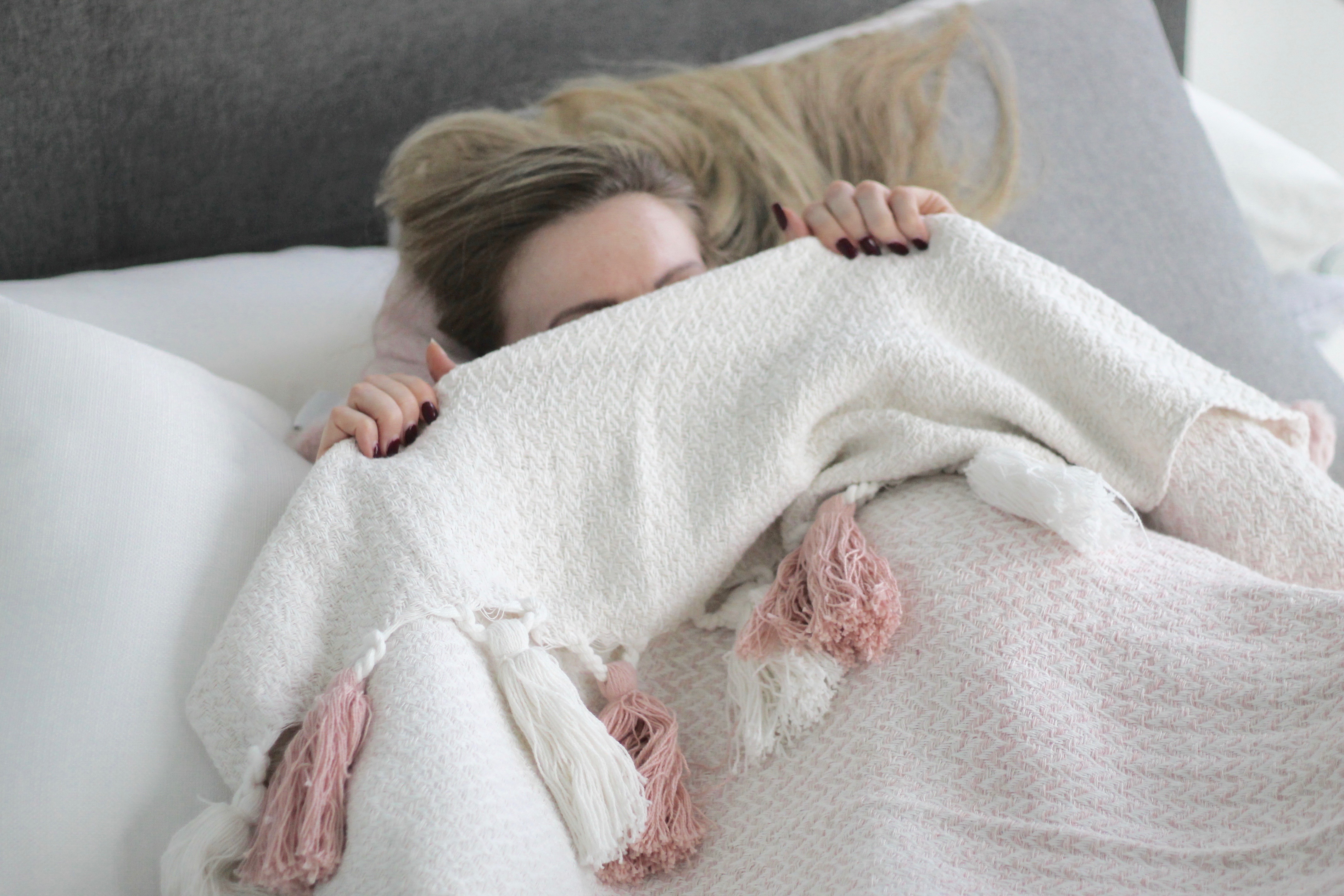 I had so much fun creating this space in our new home and cannot wait to move onto the next rooms. To avoid the stress of getting the items that you need (and getting them up to your condo!), I love purchasing from companies like Casper, who deliver right to your doorstep! Stay tuned for more updates. What do you think about the space so far?
Xx,

In generous partnership with Casper.