Gift Guide for the Beauty Lover
Are you still in need of some gift ideas for the ladies in your life? I have gathered some of my favourite products, which I have tested and love (so you don't have to question your gifting choices)! From gifts under the tree, stocking stuffers or secret Santa gifts, this roundup of beauty products will not disappoint.
Makeup
is art,
Beauty is spirit.
MASK & GLOW
Charlotte Tilbury is a true beauty expert and her products are amazing. I am especially loving the Goddess Clay Mask, which nourishes your skin, and leaves is glowing and beautiful. Try the Overnight Bronze & Glow Mask will give you a super healthy glow just by leaving it on overnight - and who doesn't need that in the winter time!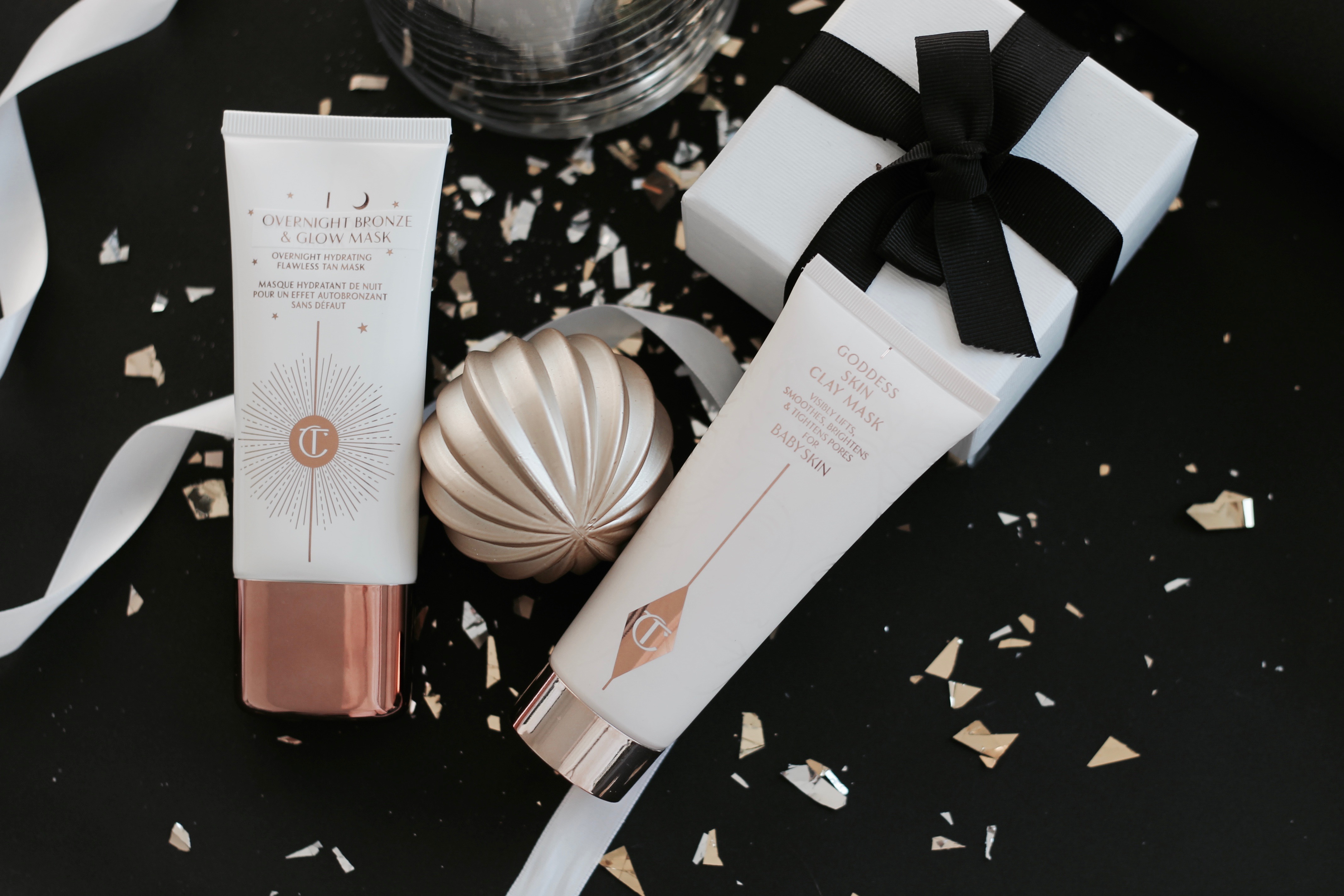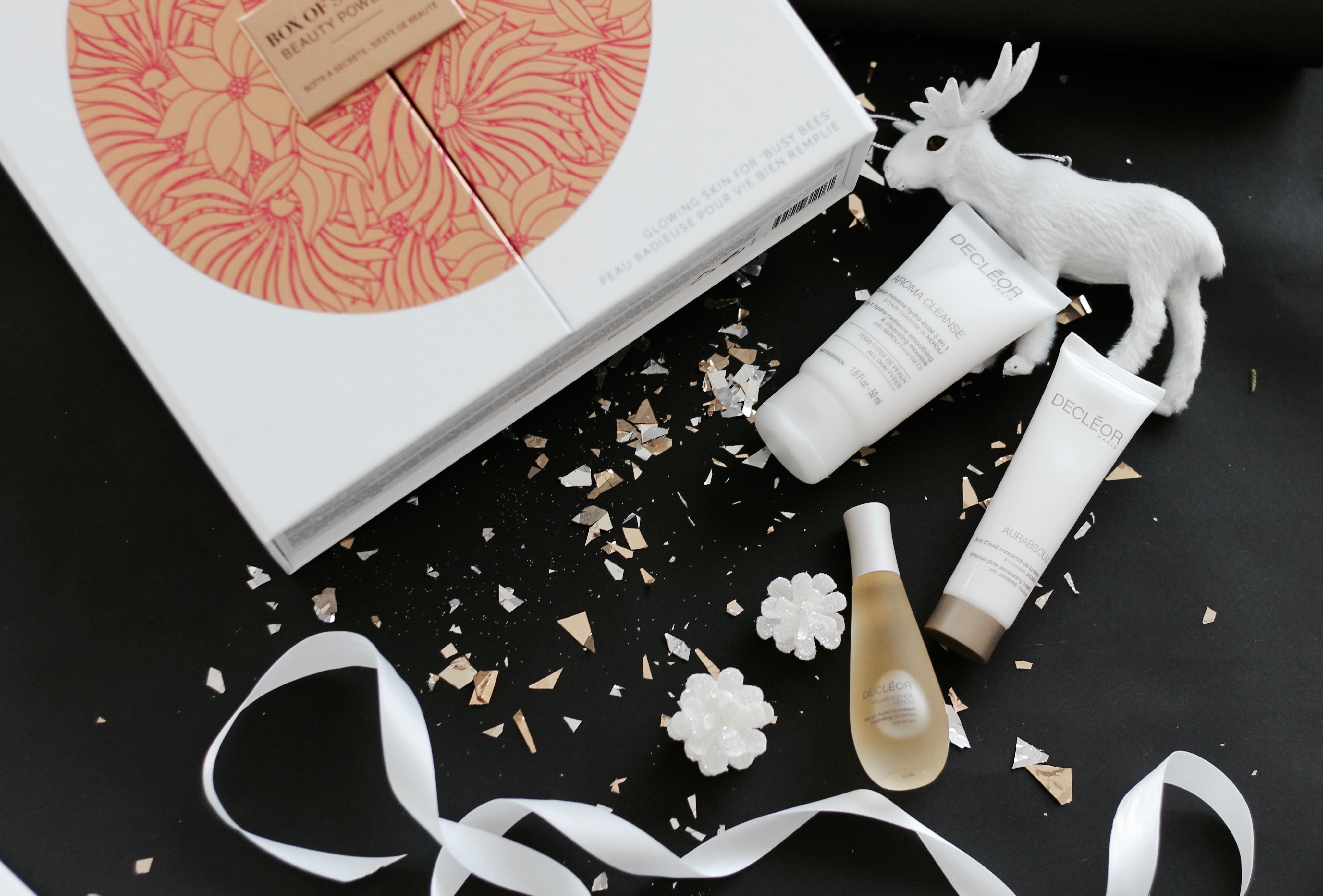 BOX OF SECRETS POWERNAP
This set is a real steal for about $70 while the products separately would add up to about $150. This is seriously what I love about Holiday Gift sets, you can get the best deal, really make someone happy without breaking the bank. The set includes Aroma Cleanse; Aurabsolu, Intense Glow Awakening Cream & Aromessence Néroli, Hydrating Oil Serum.
MIRACLE GEL POLISH
A nail polish that lasts 10 days and is shiny just like shellac? Save your money from the nail salon and DIY! This Sally Hansen polish is an absolute dream for anyone who loves a great manicure. Personally, I dislike the appointments, scheduling etc and would rather do my nails myself, especially when I know it will not chip right away! This would make the perfect stocking stuffer - there are also little sets that come with a color and the gel top coat!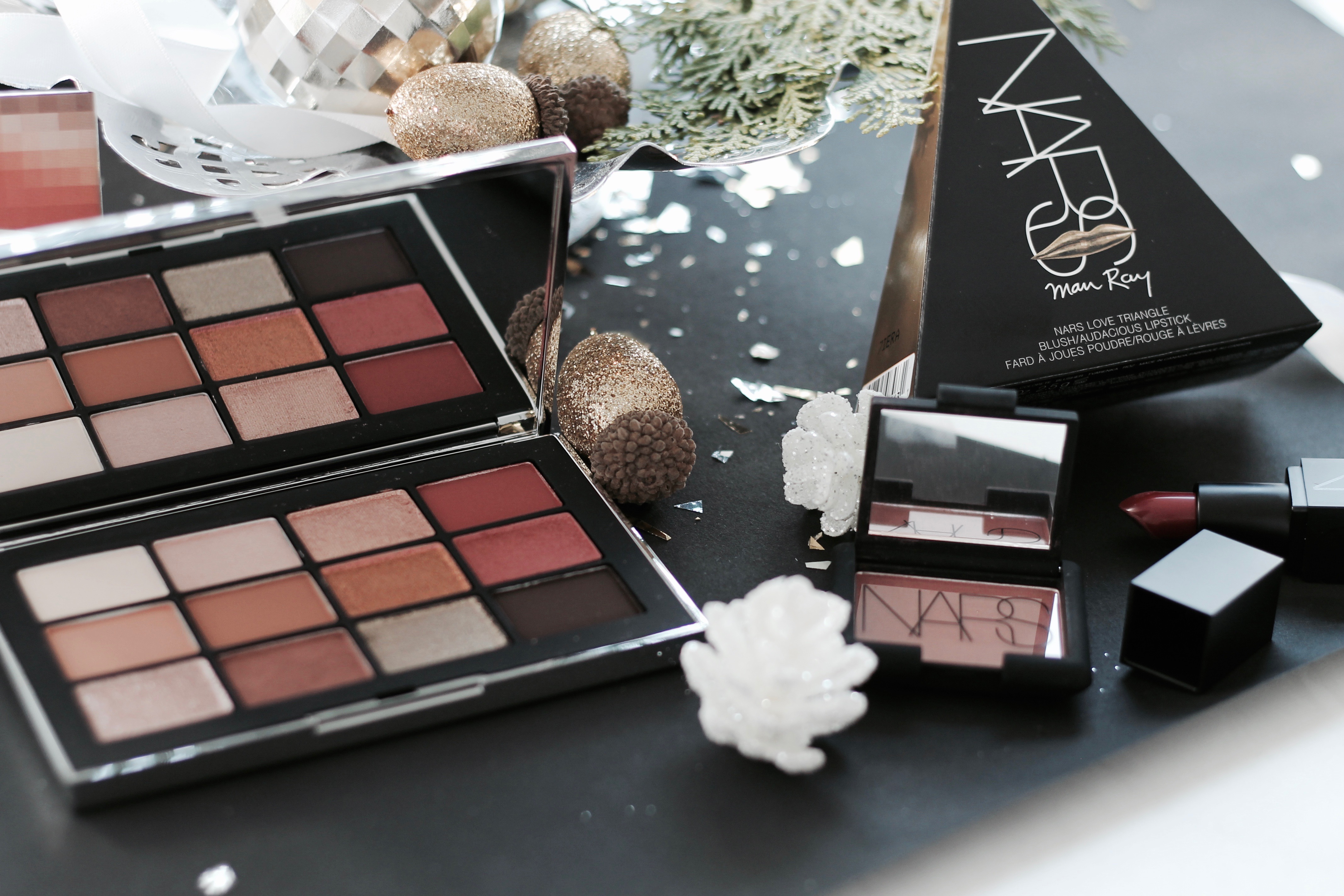 NARSissist WANTED EYESHADOW PALETTE
Stocking stuffer heaven! The Nars highly pigmented eyeshadow palette is so perfect for all the beauty guru's out there. The colours are beautiful for any season and endless looks can be created with these 12 shades. The palette is highly coveted and in my opinion one of the most gorgeous eyeshadow palettes ever!
SIGNATURE LIPSTICKS
I have always loved receiving Chanel beauty for any occasion. There is a "running joke" but really it is a serious saying in my family - "There is no Christmas without Chanel". (Even our Christmas tree has little Chanel decorations). But apart from that, I swear by Chanel lip colour, I wore one of the gorgeous shades for my wedding as well. It makes a great gift, luxurious and personal.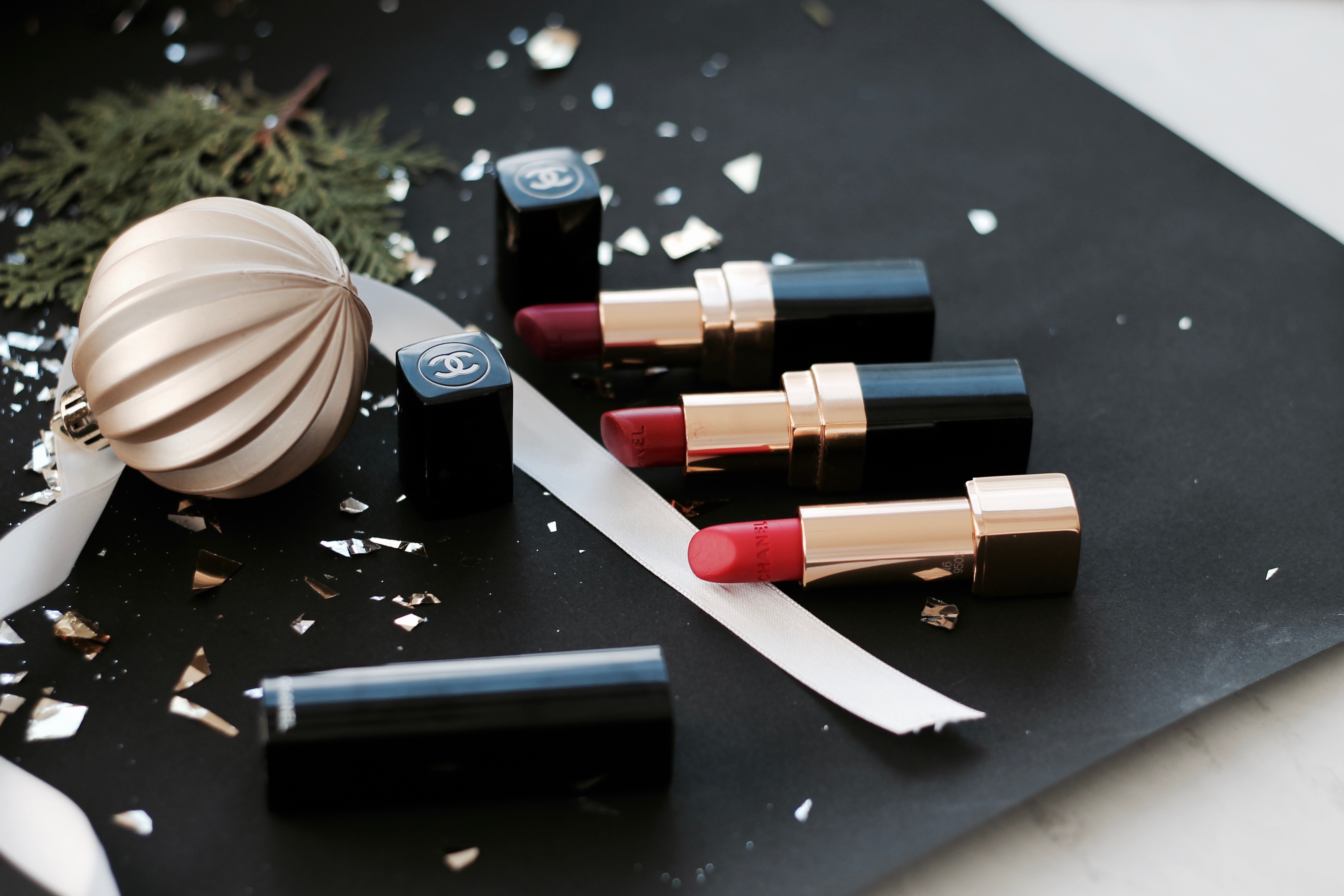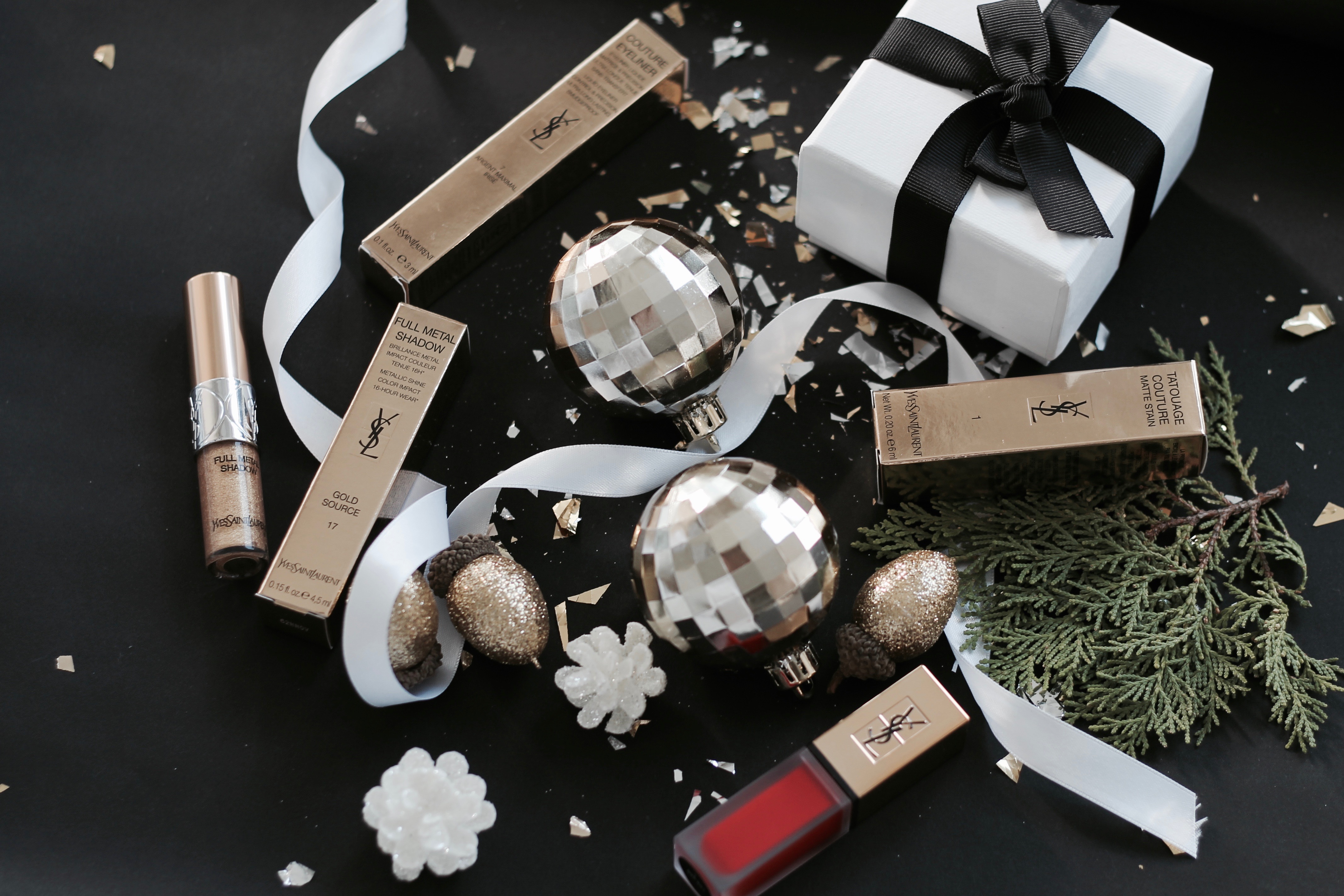 TATOUAGE COUTURE & COUTURE EYELINER
Two of the many amazing products I have tried and loved! I love a good lip colour and I think it is such a great gift to give and receive. For all those who love a great eyeliner, the Couture eyeliner is fantastic - easy to apply and stays forever (also comes in some fun colours!). Another really amazing product is Touche Éclat, a product that will give you a flawless complexion by concealing, yet highlighting your skin.
PURE COLOR LOVE LIPSTICK
Lipstick lovers are dreaming about this set by Estee Lauder! These everyday shades are lovely and not too out there. The texture of the Pure Color Love Lip range is ultra smooth and nourishing, perfect for these dry winter days.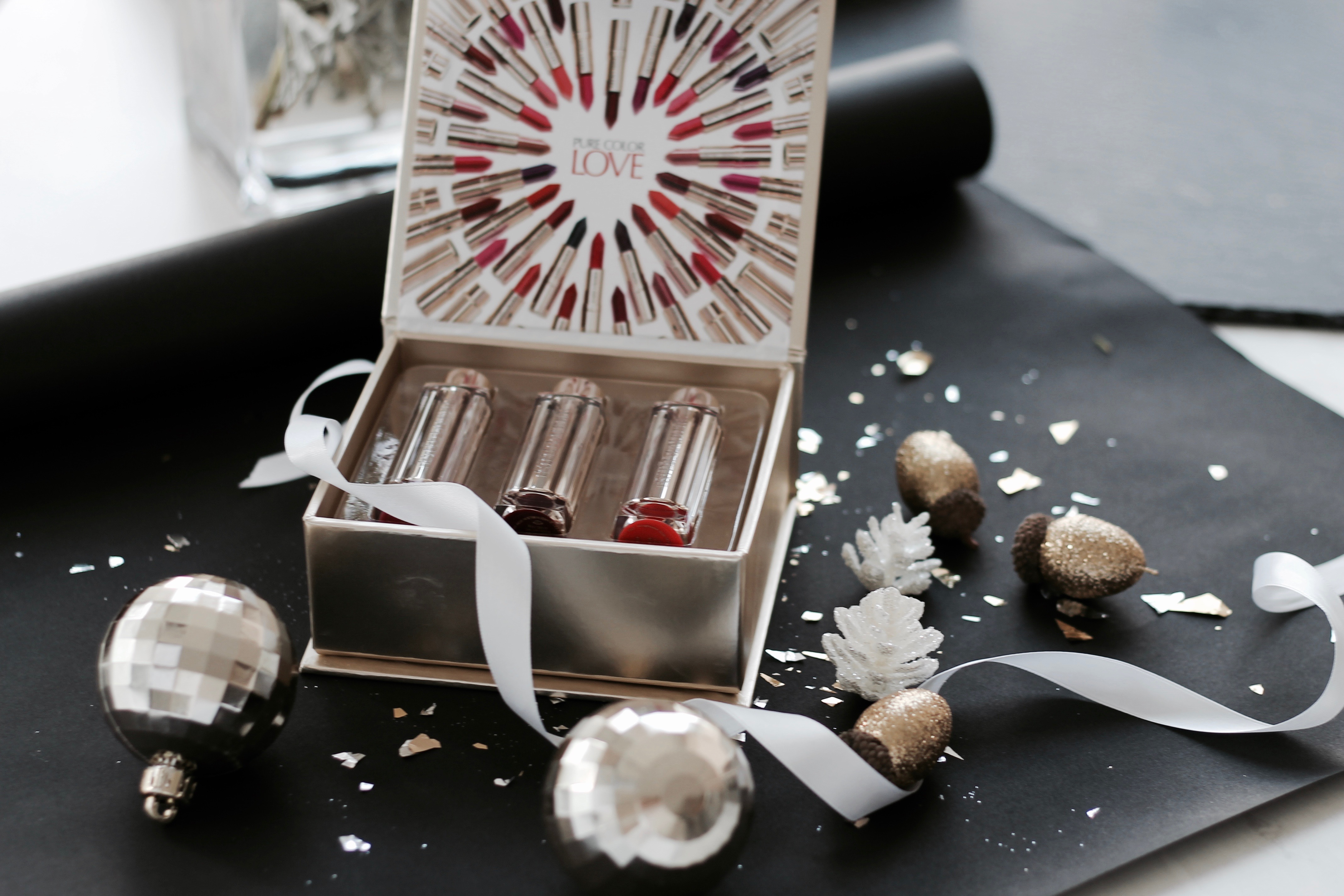 It is only one week until Christmas, I am already counting down the days! I hope this Gift Guide for the Beauty Lover will hep you get that last minute Christmas shopping done.

---