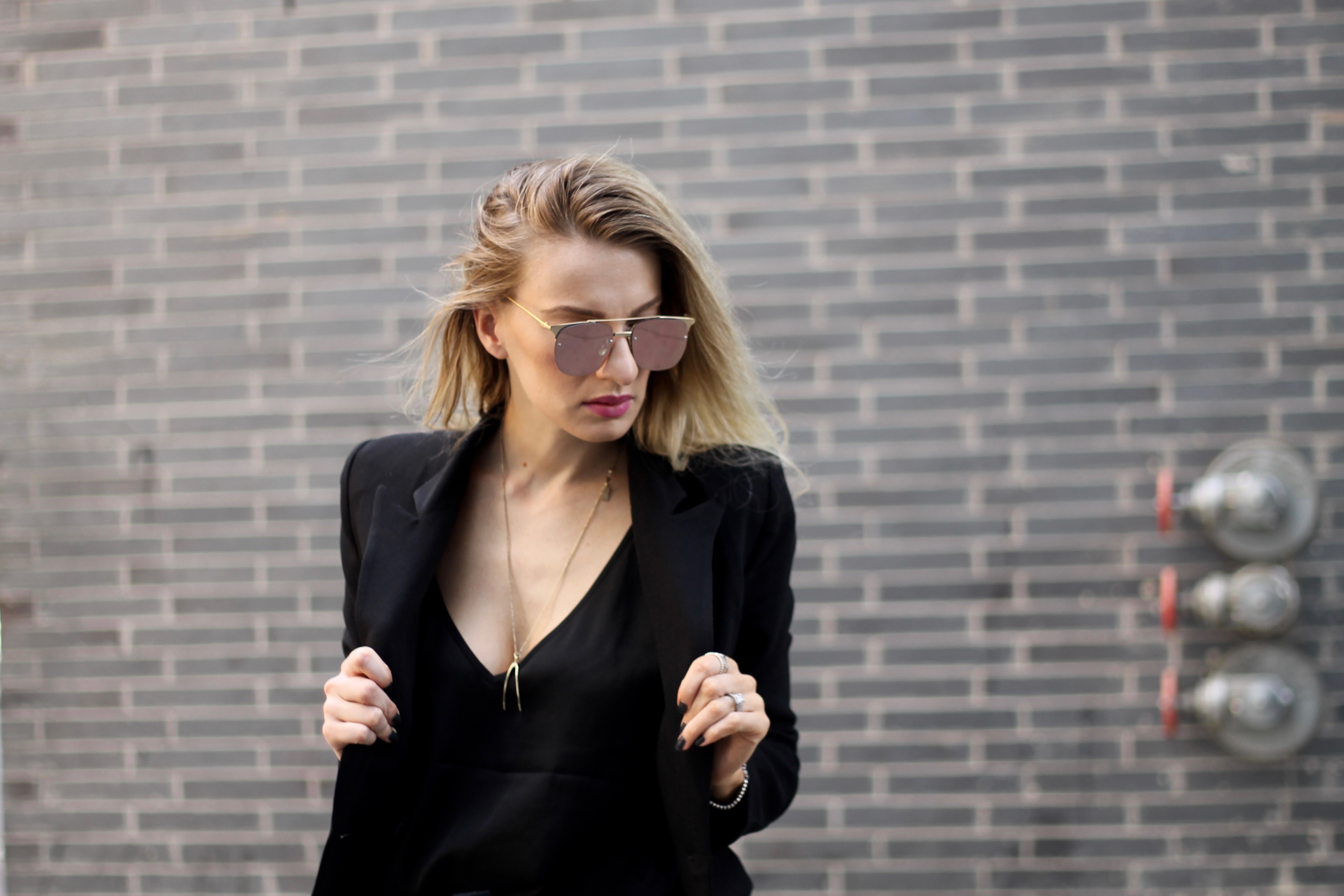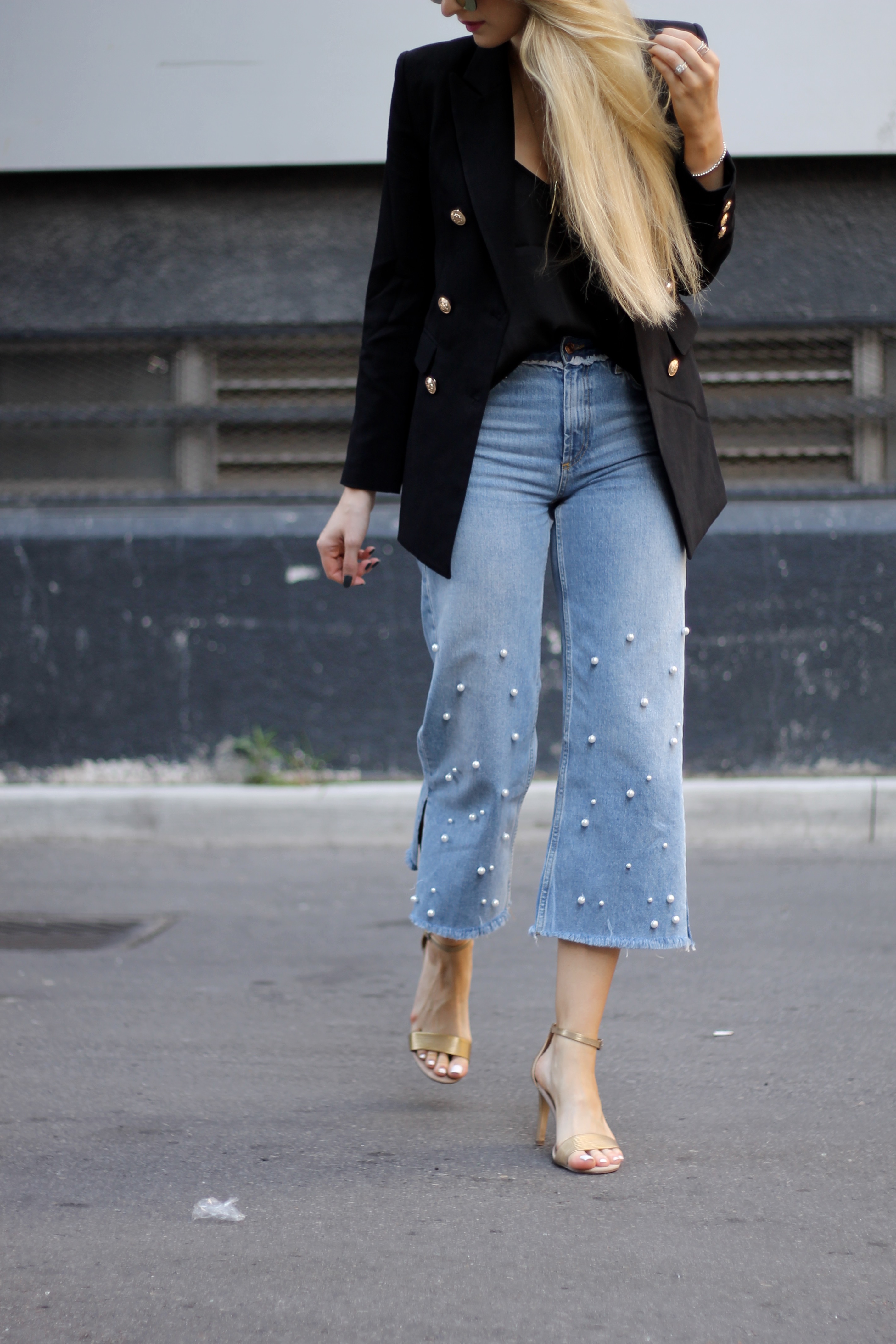 CREATIVITY
NEVER GOES
OUT OF
STYLE
I am kind of obsessing over the pearl details we have been seeing for the past season and the trend is thankfully continuing into Fall/Winter. Pearls on the collar, blouse sleeves and my favorite, on denim in various patterns either clean lines or spread all over the fabric. I find this look to be casual yet chic, which is the perfect combination for the fall days when all you want to do is layer up! I can't wait to wear these with a blouse and big knits! I am a big fan of simplicity and clean lines but I do like to accessorize here and there, AND if the accessories are attached to the clothing already, even better! Now, better still is if I can have control over where the pieces are placed and how the design is created - I love having a hand in how a piece of clothing turns out!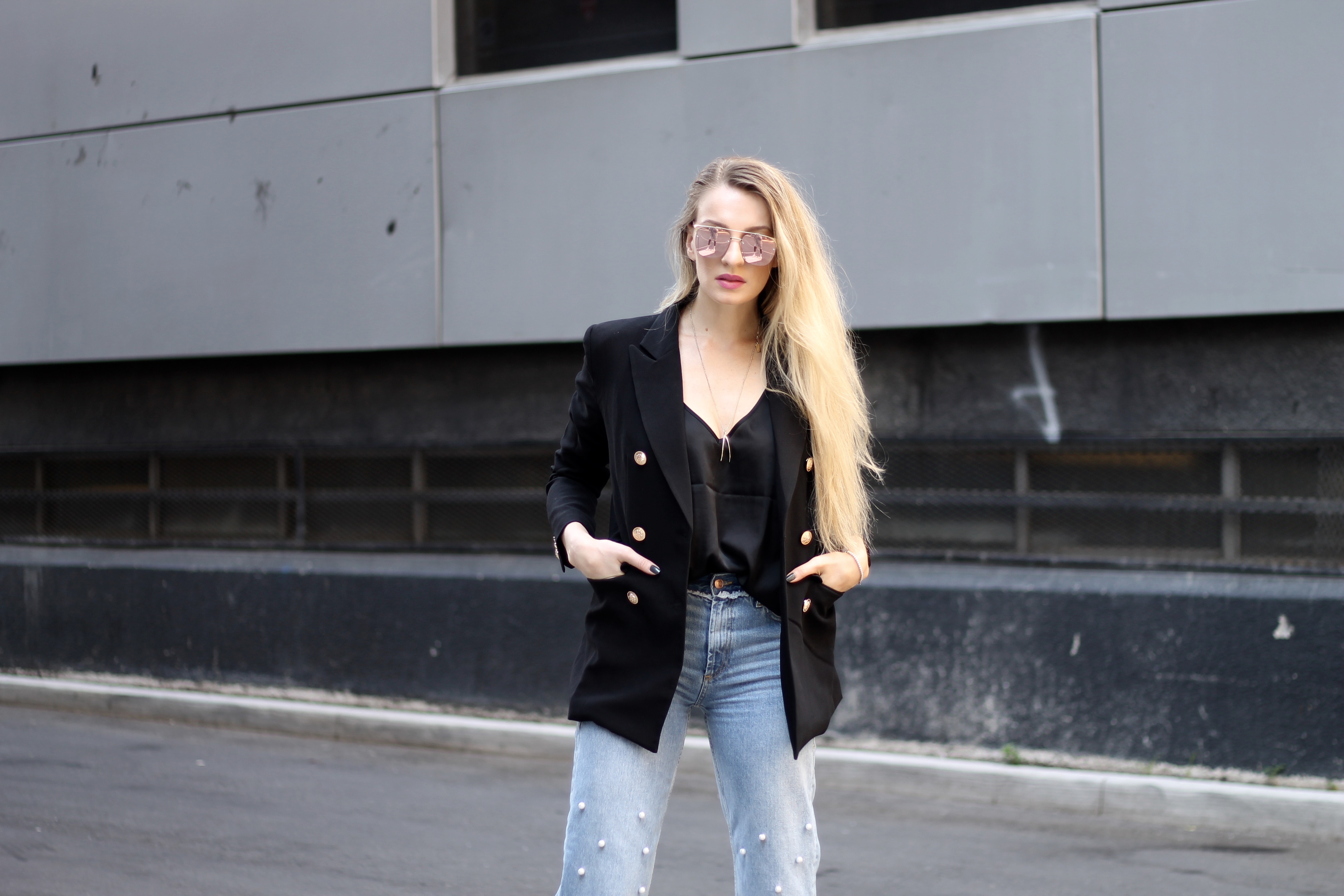 Since I have endless pairs of denim and don't mind a good DIY once in a while (click here for another one I did!), I decided to make my very own pearl embroidered jeans! If you want to make your own embroidered pants, tshirt or blouse, all you really need is needle and thread, pearls (I bought mine in two sizes from Michaels) and a little time. It is very inexpensive to do this, for the two sets of pearls I paid around $5! So a steal in itself compared to how much a pearl embroidered pair of denim is sold for and I did not even use half of them!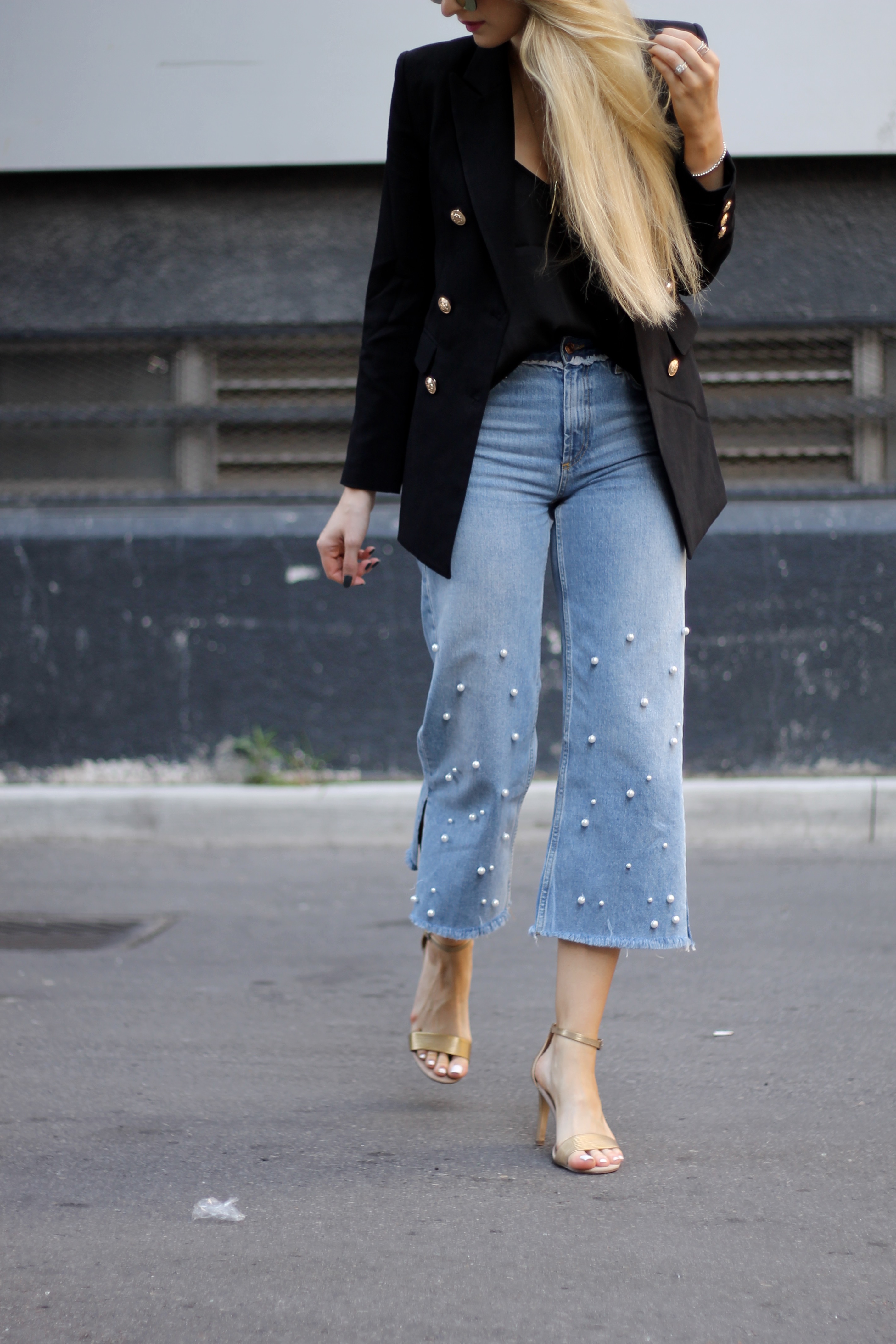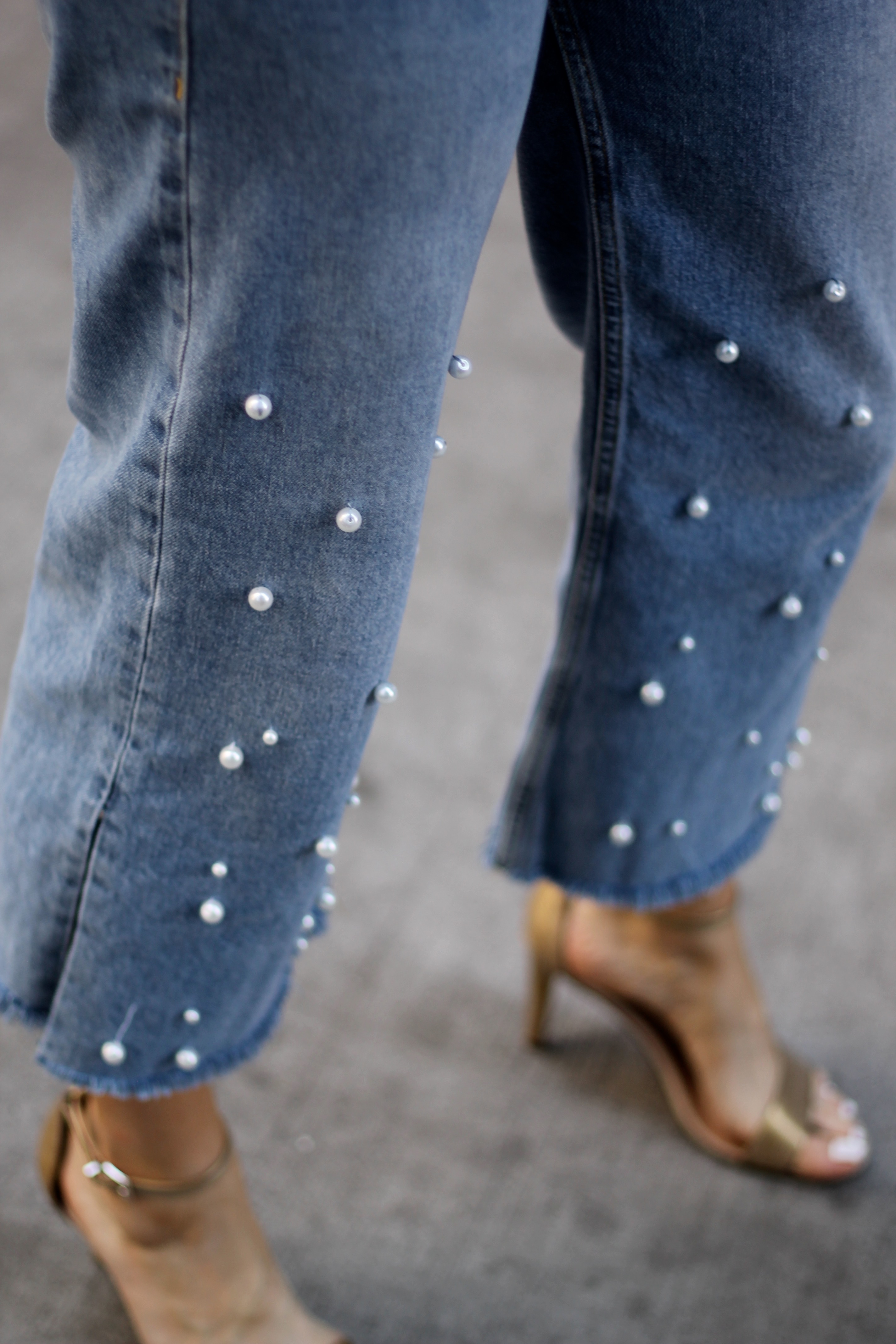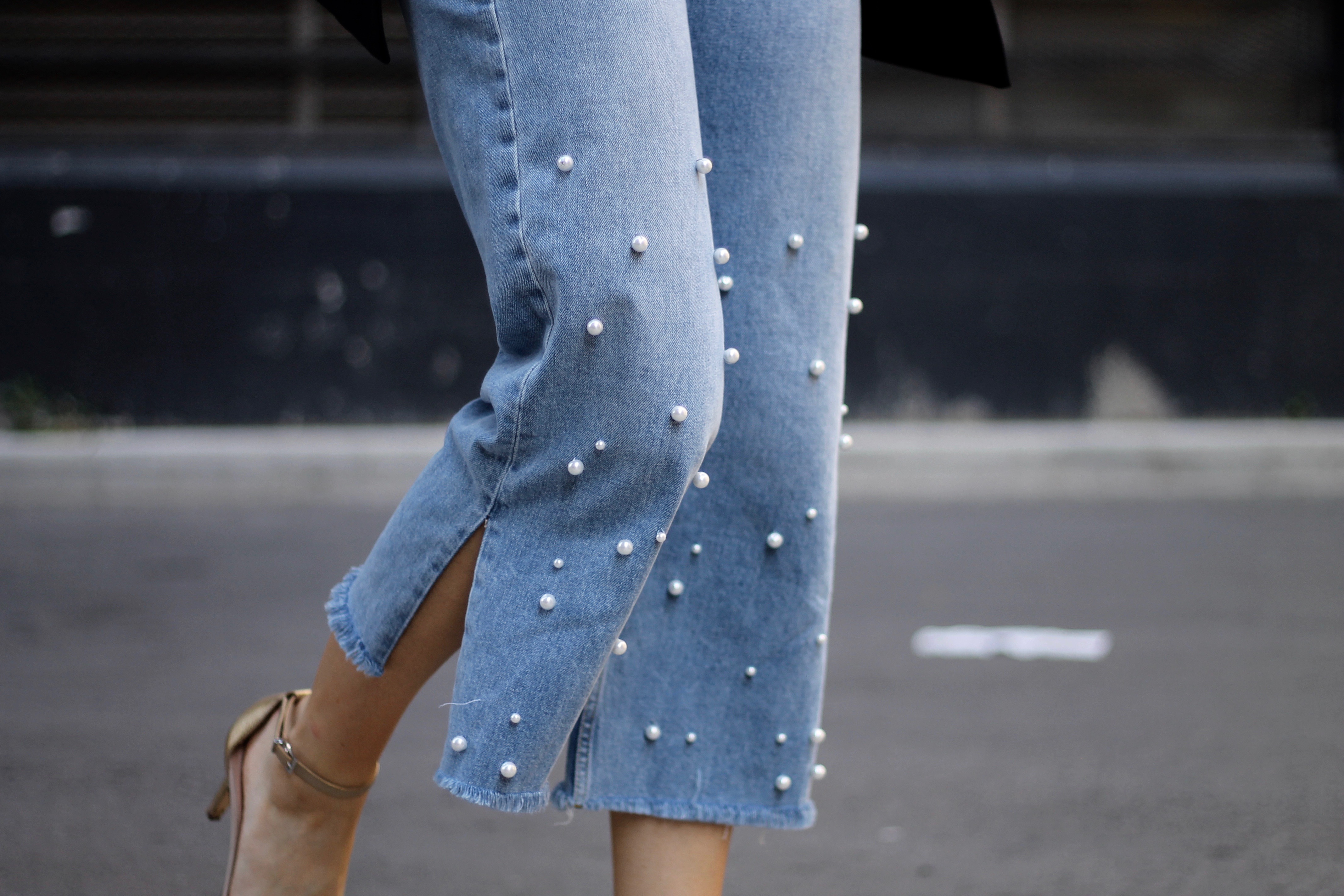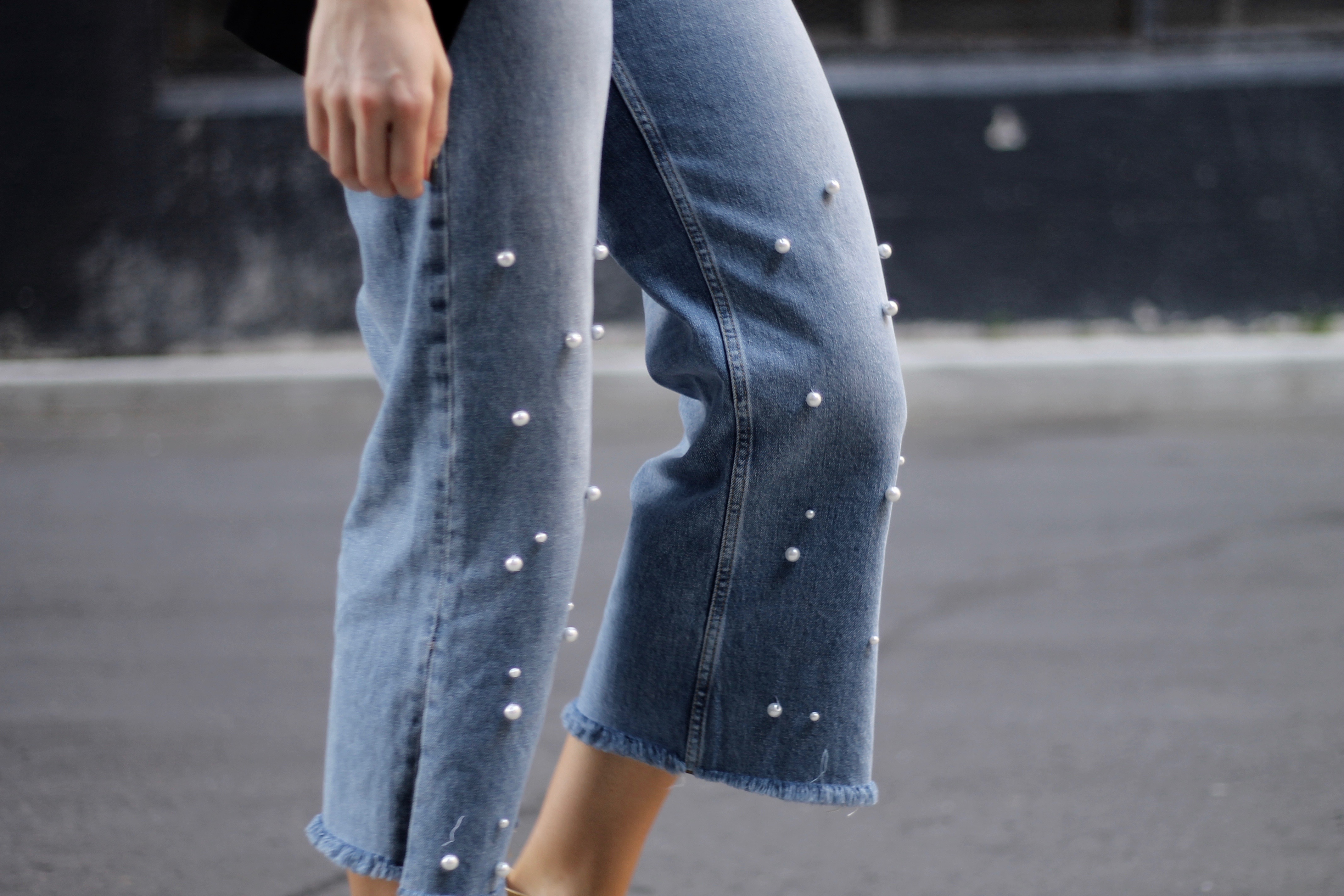 After writing this, I feel like doing another DIY, maybe a pearl jacket, or a little update to a blouse?