---
A HANDMADE GIFT
will make someone in your life feel extra special!
---
A few days ago I had this idea to make an
Advent Calendar
for my niece. She loves chocolate, actually I think its safe to say that she is a chocolate connoisseur. Since I always enjoy a good Do-It-Yourself project now and then, I thought instead of buying a ready-made store bought Advent Calendar, I would use this as an opportunity to put in some extra love for my very special little girl. Also, this is a great way to make anyone in your life feel a little extra special during the holidays! The great thing about making your own Advent Calendar is that it is completely up to you what the calendar will contain and what each days surprise will be! It can be chocolates, small makeup or beauty items, little notes of promises or even "date night ideas". The possibilities are endless and this is one of the reasons I love DIYs so much!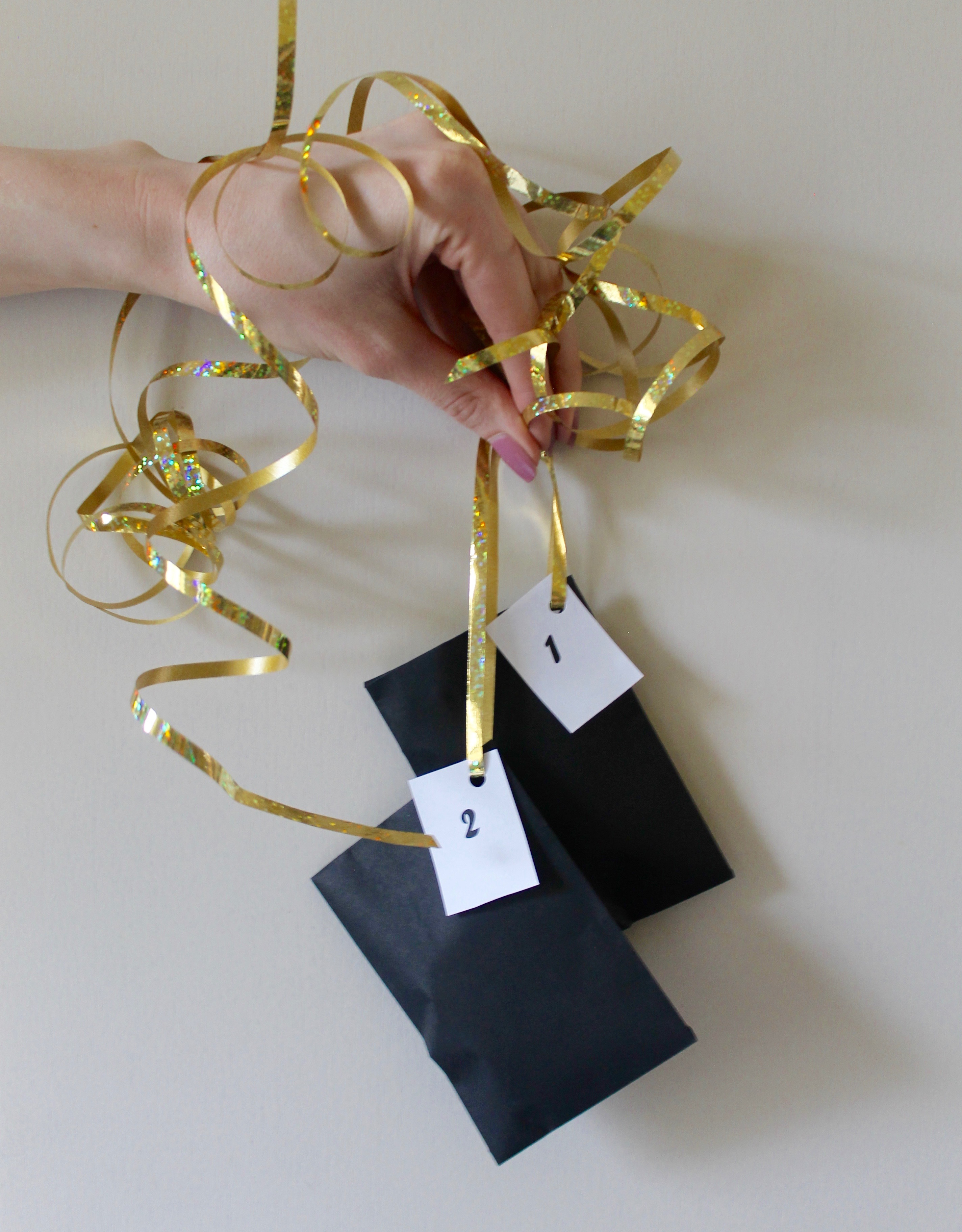 ---
SUPPLIES:

1. 24 Small Envelopes
2. Long Ribbon
3. Printed Numbers or Stickers
4. Scissors
5. Hole Punch
6. Christmas Stickers
7. Contents for 24 Envelopes / Days!
---
LETS GET STARTED!
1. Place your 24 gift items into each envelope and seal them. Now cut out your numbers. Take a number and align it with one corner of the top of one envelope, now punch a whole through both the number and the envelope. Repeat for the remaining 24 envelopes.
2. Cut the ribbon in small lengths. Pull a small piece of ribbon through each envelope to secure the number.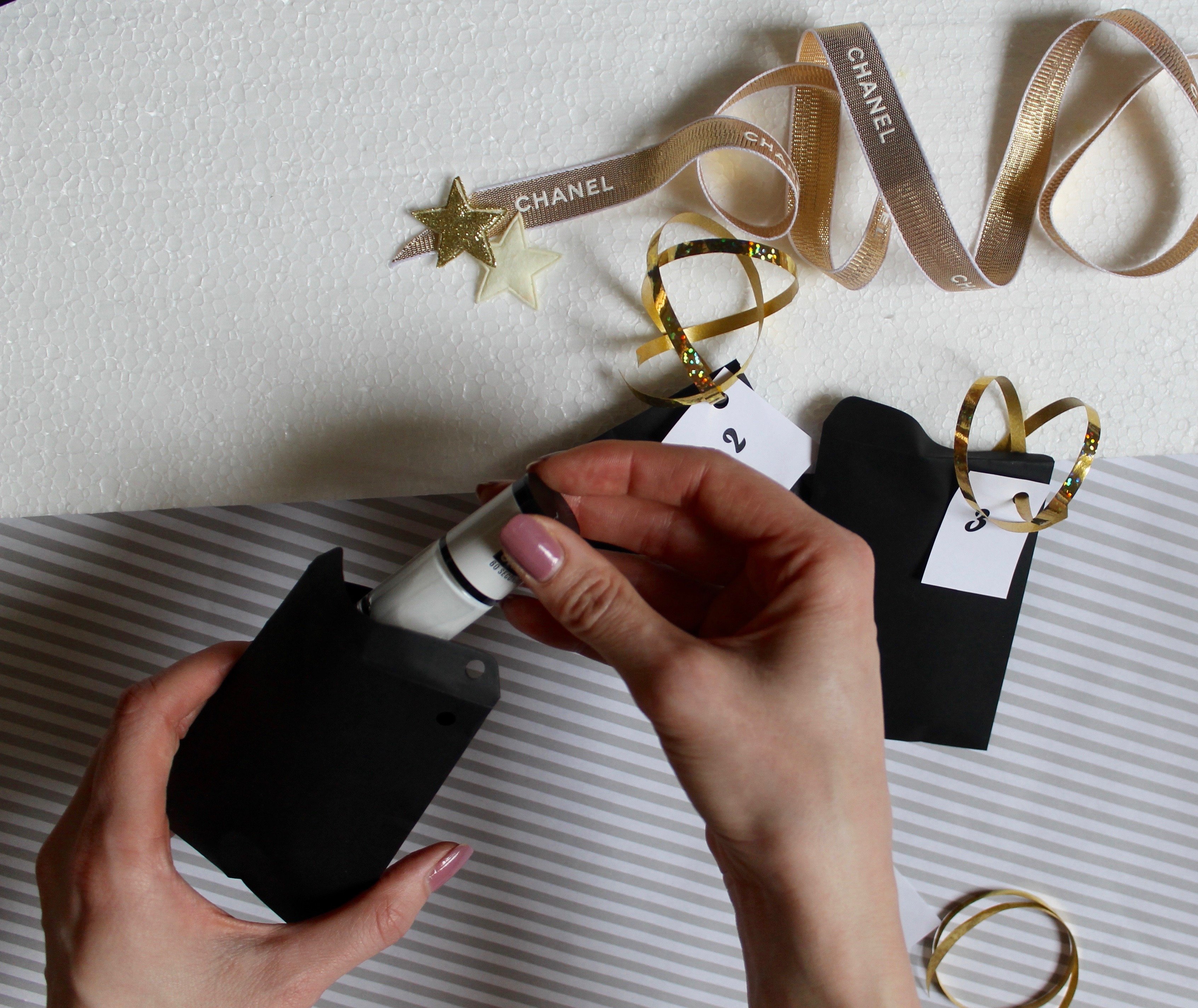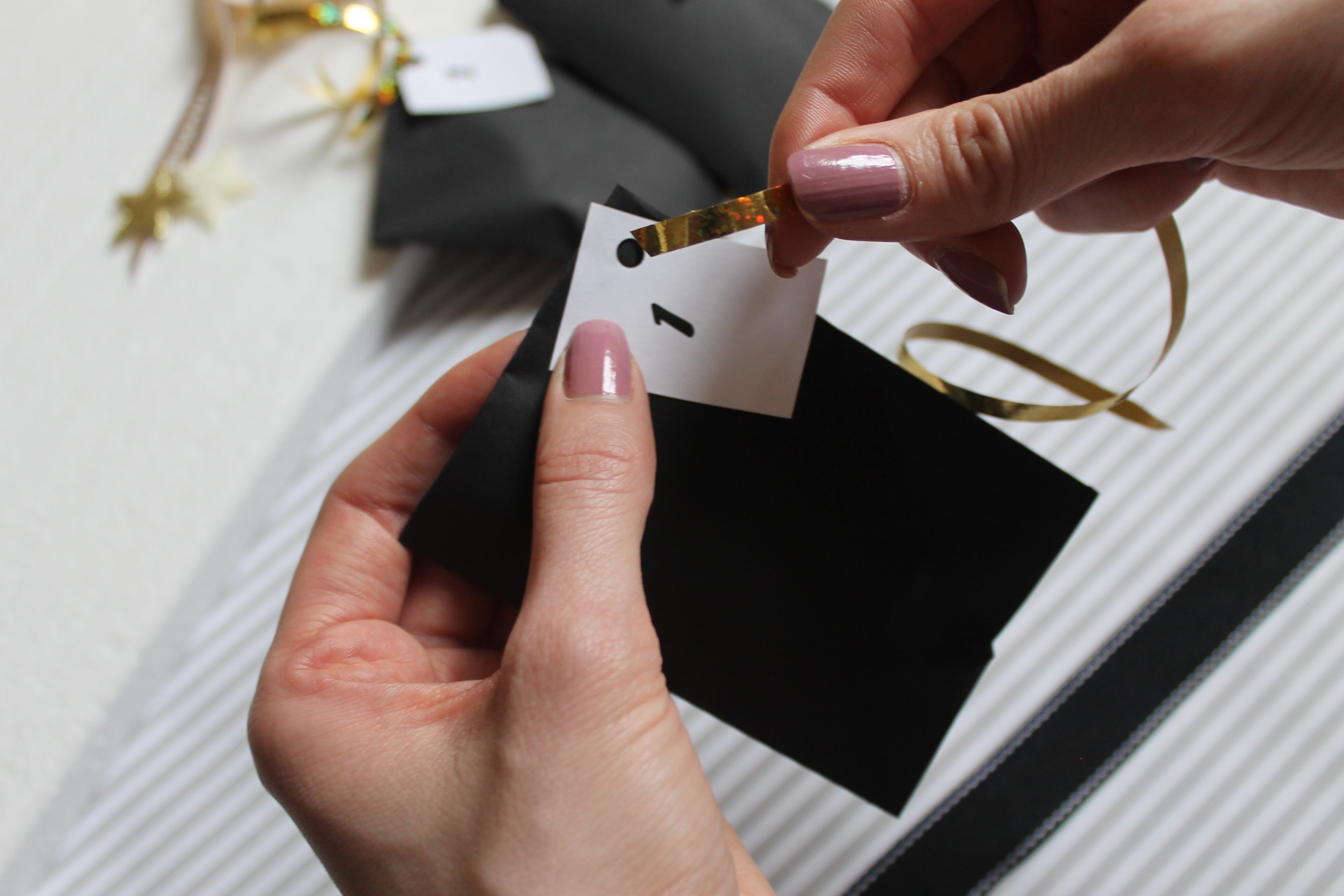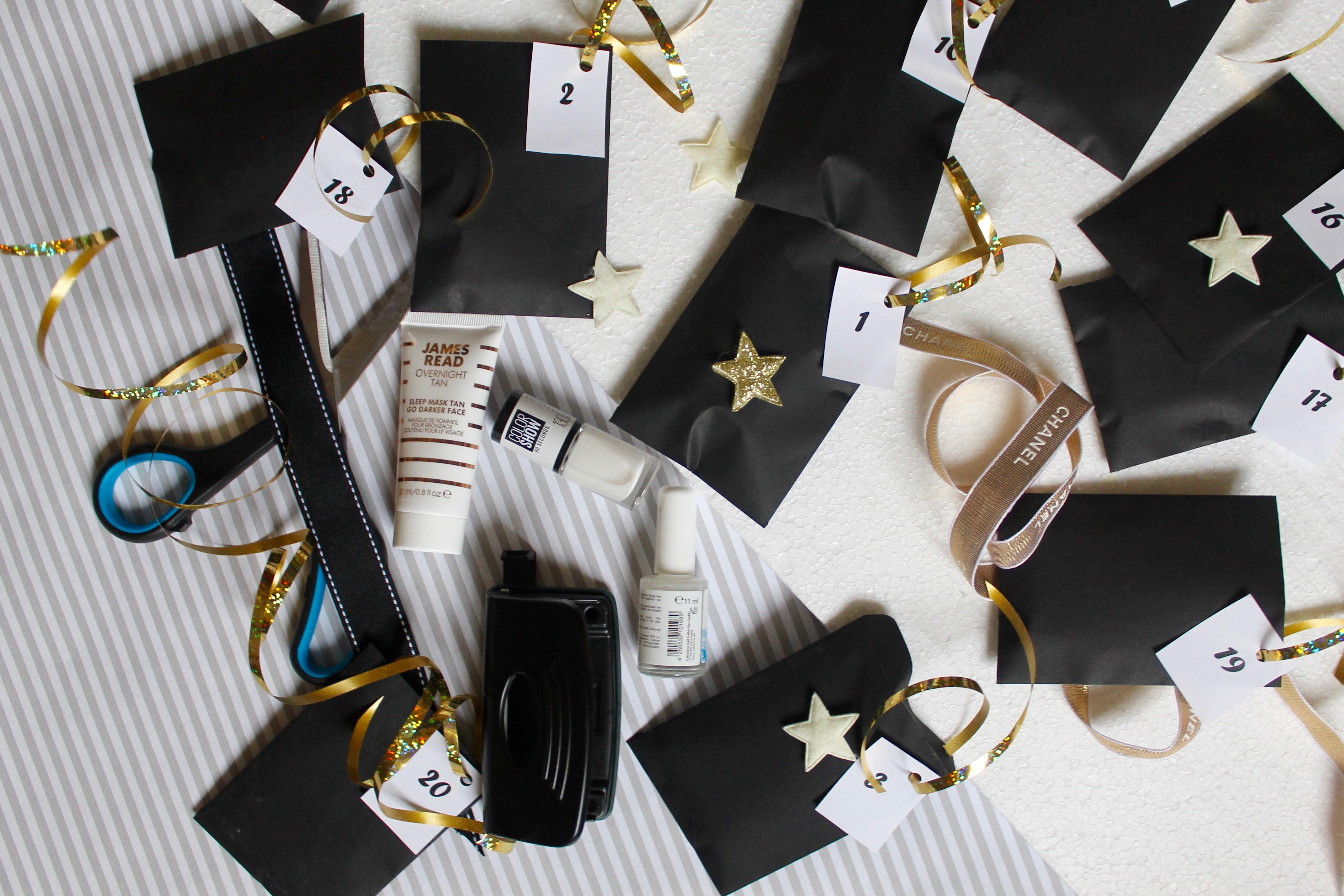 3. Cut two very long pieces of the same ribbon. The goal is to make 12 loops (to hang 12 envelopes) and have a little room on each side to eventually hang the calendar, which will be two strings of 12 dates.
4. In each loop of your long ribbon, tie on one envelope (I tied it with a little bow).
---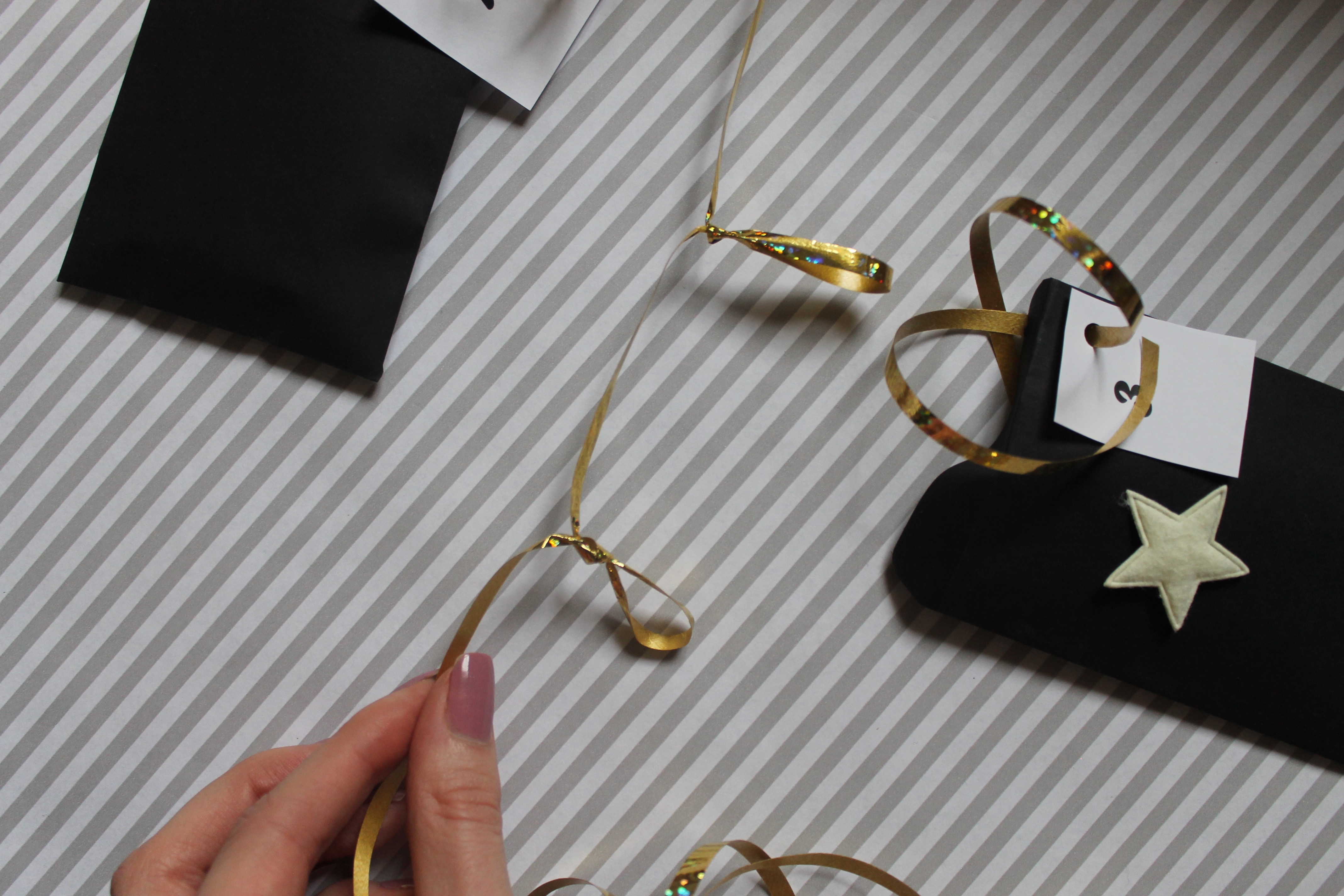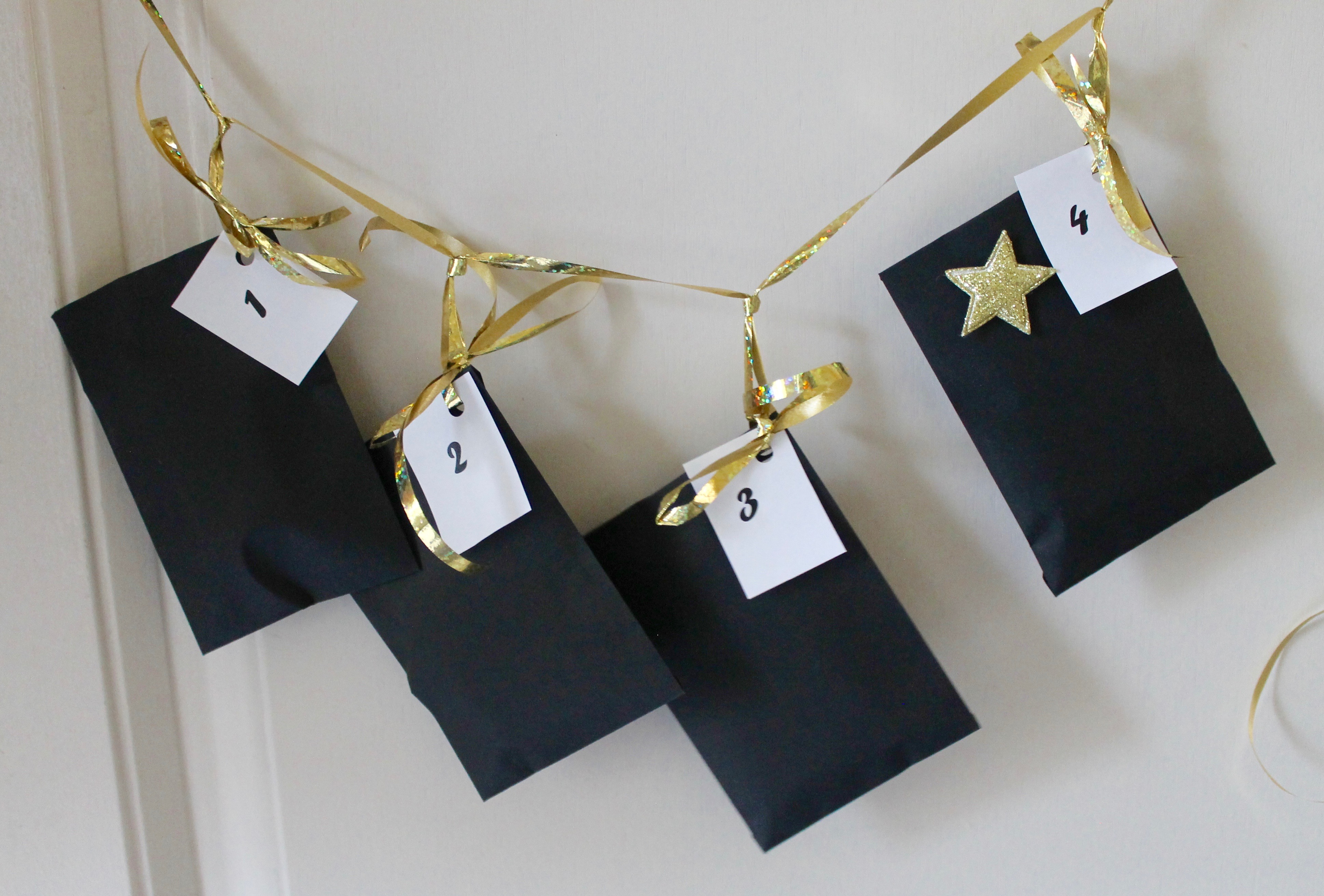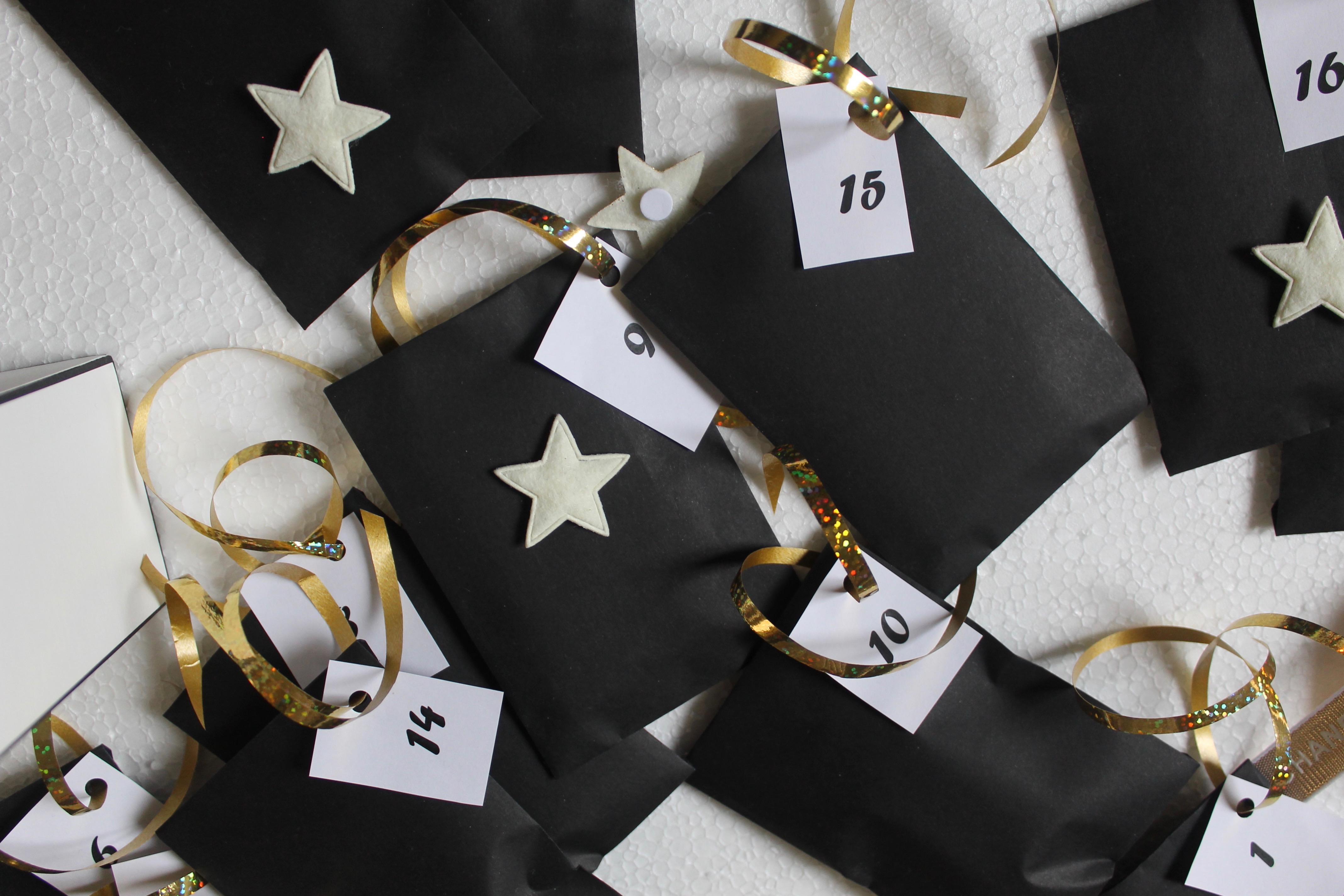 And that's it
---
After you have filled and hung your 24 envelopes on the ribbon, you have created your very own Advent Calendar. A great place to hang it would be the fire place mantle (if you have one) or against a big wall. I would suggest to hang it in two rows.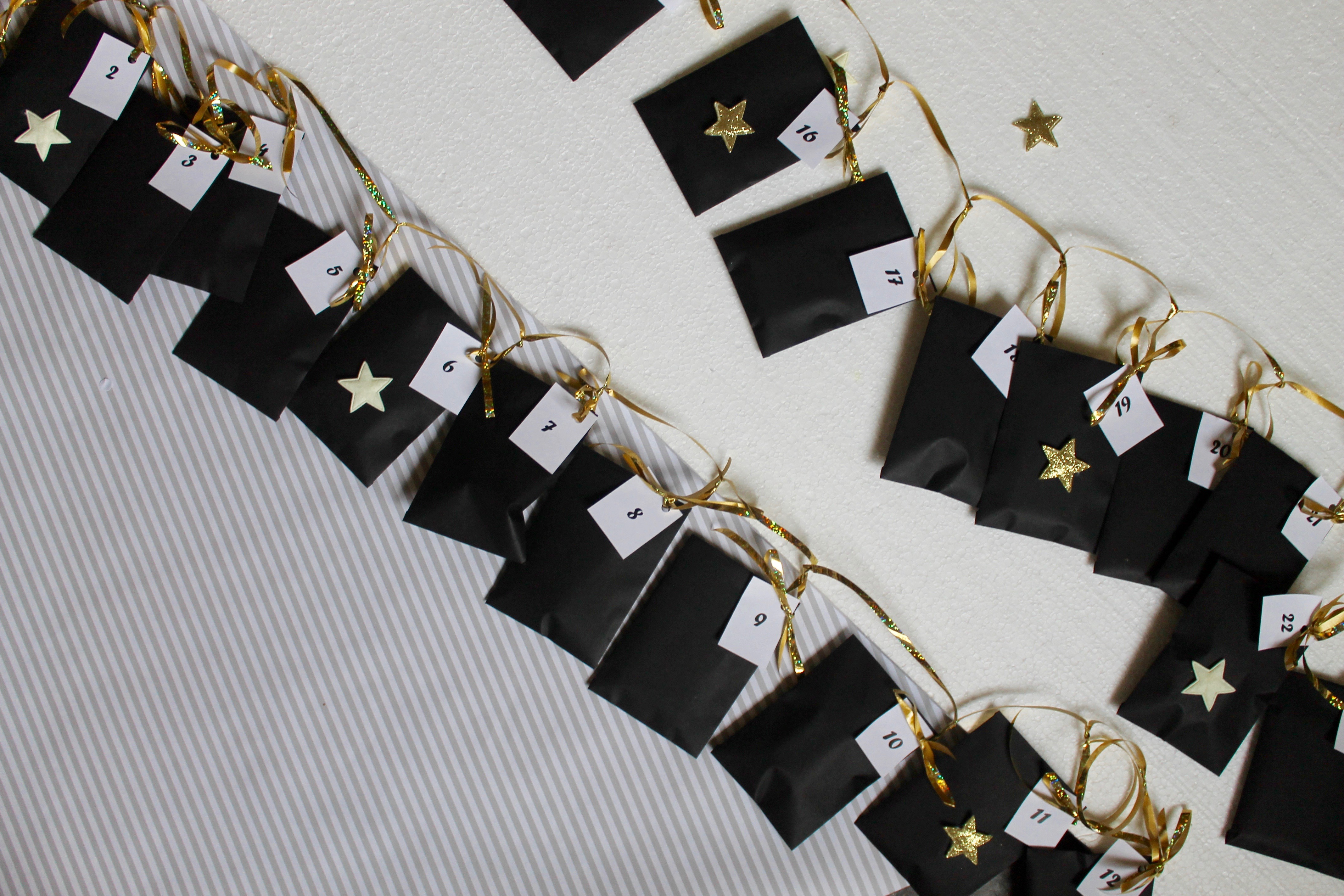 Happy Holidays,
xx,