As I am packing my bags for our upcoming Montreal trip, I thought it might be a good idea to share a few things with you that I never travel without. A day of travelling on a plane or car can take a toll on your skin. The AC or artificial ventilation is not really the skin's best friend, and that coupled with de-hydration can leave our skin feeling rough and dry and looking tired. I like to be prepared to replenish my skin and look my best!
Travel as much as you can,
as far as you can,
as long as you can.
(and don't forget about your skincare on the way!)
Charlotte Tilbury Goddess Clay
I make sure to pack a mask for exactly the day after travelling to replenish the skin, or even as a pre-travelling measure to give the skin some extra TLC before hitting the road. I am currently using the Charlotte Tilbury Goddess Clay mask which promises Baby Skin and it does! It also brightens and lifts the skin.
Estee Lauder Night Repair Serum
Prepping my skin for a good night sleep, I love using a serum. Currently, I am loving the Estee Lauder Night Repair Serum, it helps fight all signs of ageing and refreshes the look of your skin overall. I love how the skin absorbs the product immediately and you can top it with a creme or oil (like me).
L'Occitane Youth Oil
At night I love using a face oil, it provides the extra care and hydration the skin needs after a stressful day or a day of travelling. On the regular, I use it every other day. Right now I am loving the L'Occitane Youth Oil, which has organic immortelle essential oil that has amazing anti-ageing properties and my skin absolutely loves it!
Vichy Mineralizing Water
Whenever I need a little refresh-ness during the day, or on top of my Mask-Serum-Oil-night routine, the thermal water spray is such a great hydration kick! I just love how dewy it leaves your skin, and let's be real - this is what we really all want!
Redken Pillow Proof
Washing my hair is pretty time consuming, so if I just need a little re-fresh in between washes, I love using a dry shampoo. I wish I had this growing up, but now that Dry Shampoos have solidified their place in the hair market, I cannot live without it.
Aesop Reverence Hand Balm
I am kind of obsessed with keeping my hands hydrated and I have been loving the Aesop Reverence Aromatique Hand Balm. It literally feels like a mini spa treatment for your hands, it absorbs quickly and the scent is heavenly. I love all the hand balms by Aesop!
RMSC Teatree Balm
While I am lucky and rarely get crazy breakouts, travelling can cause a pimple here and there! Even just to prevent skin irritation, this Breakout Buster is just the perfect little product to have in your bag! This magic stick also targets cold sores and even bug bites! I have also put it on my lips for hydration and it is a true life saver. I love the scent, how smooth it goes on.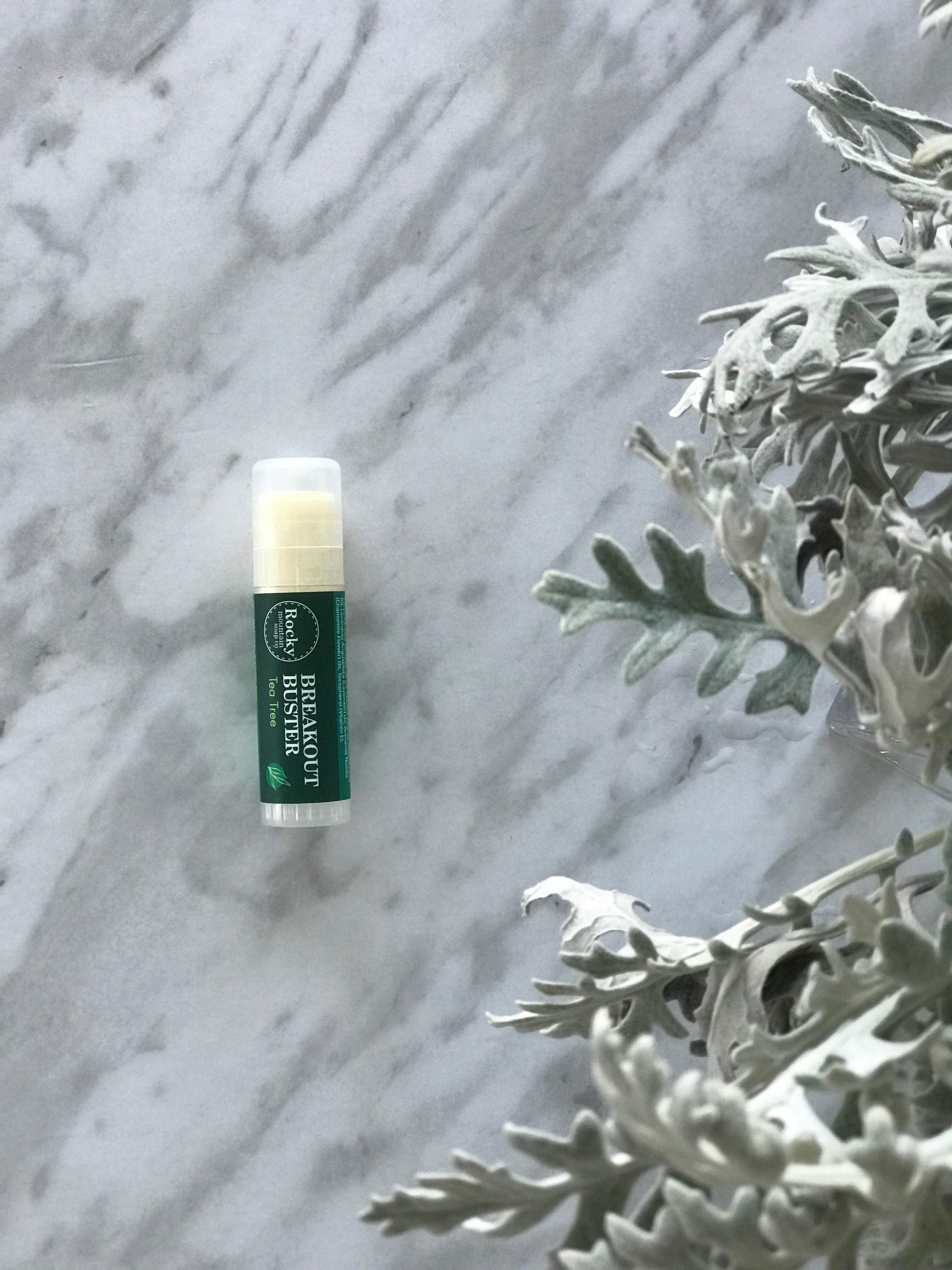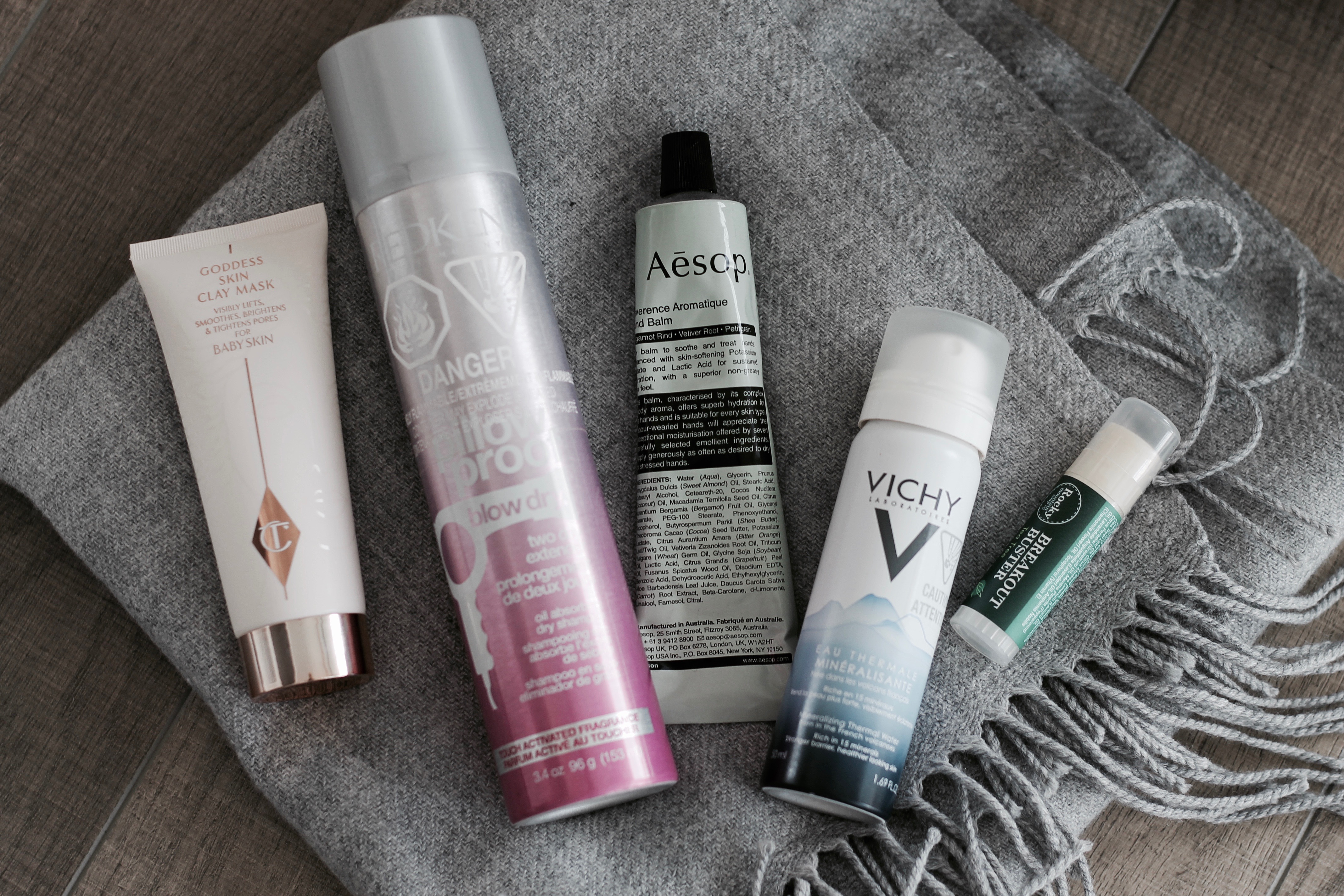 What are your favourite beauty products? Is there anything you don't travel without? Taking care of your skin is so important and there are so many great products out there to achieve having the skin you want!