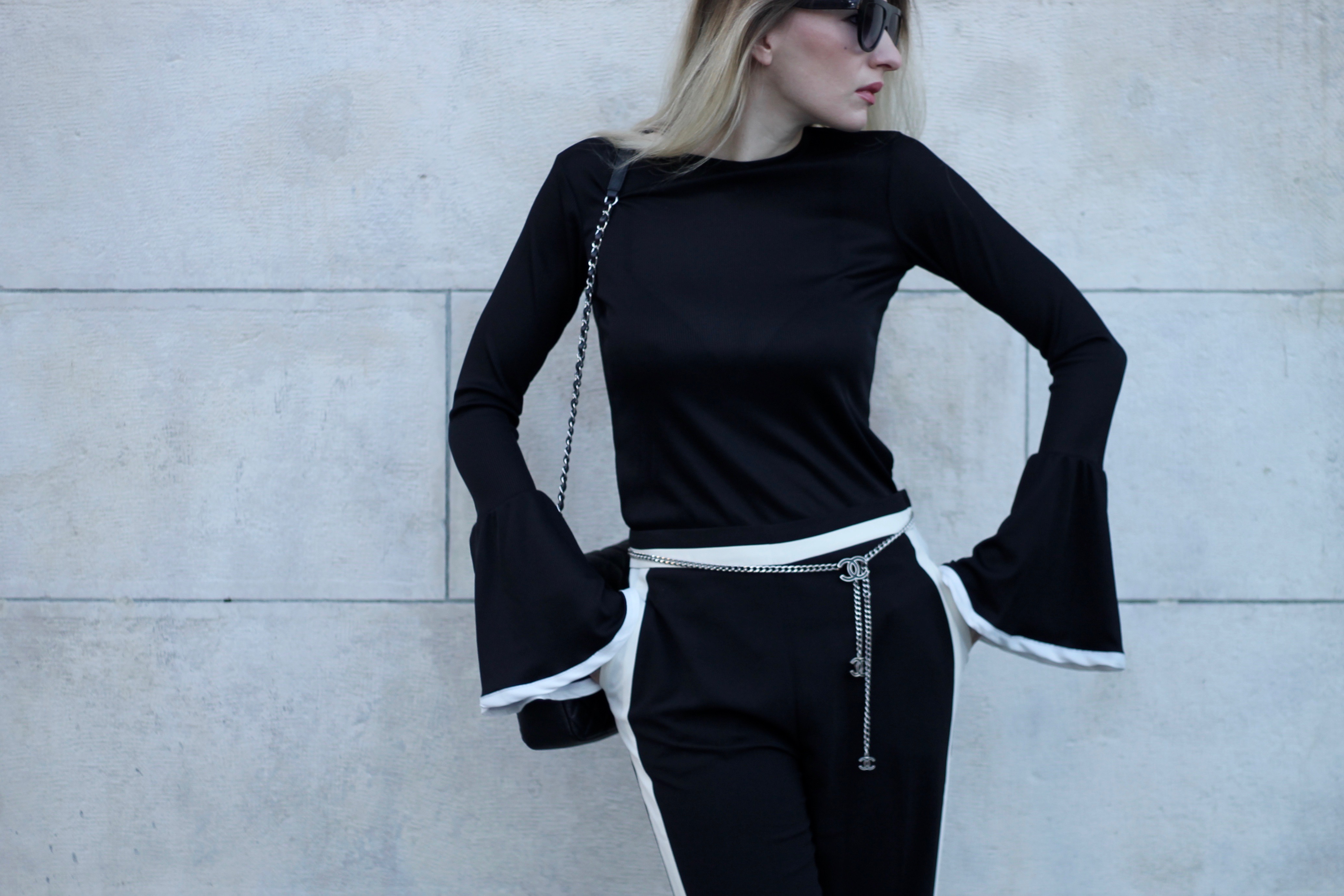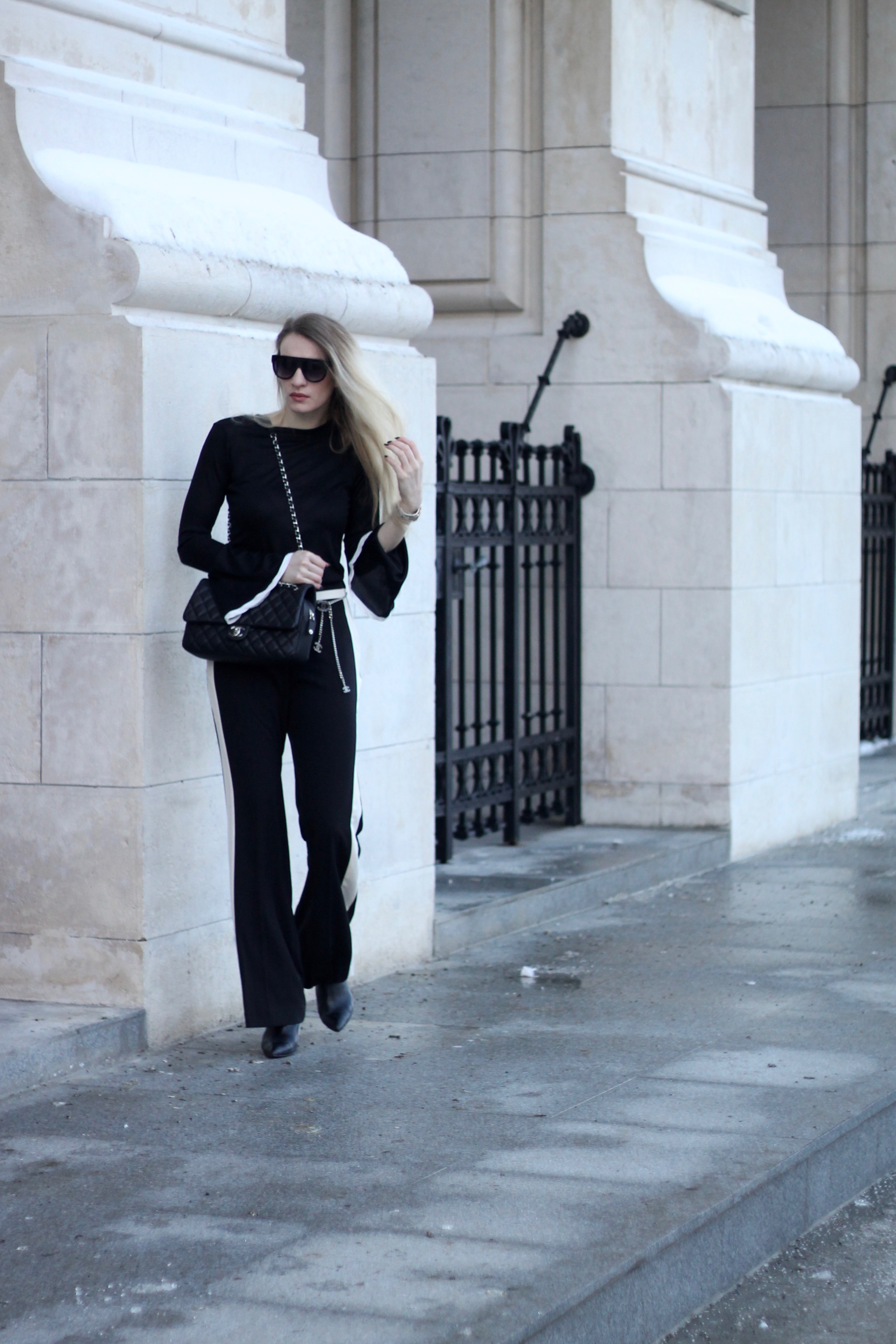 How to make an all
black outfit
extraordinary?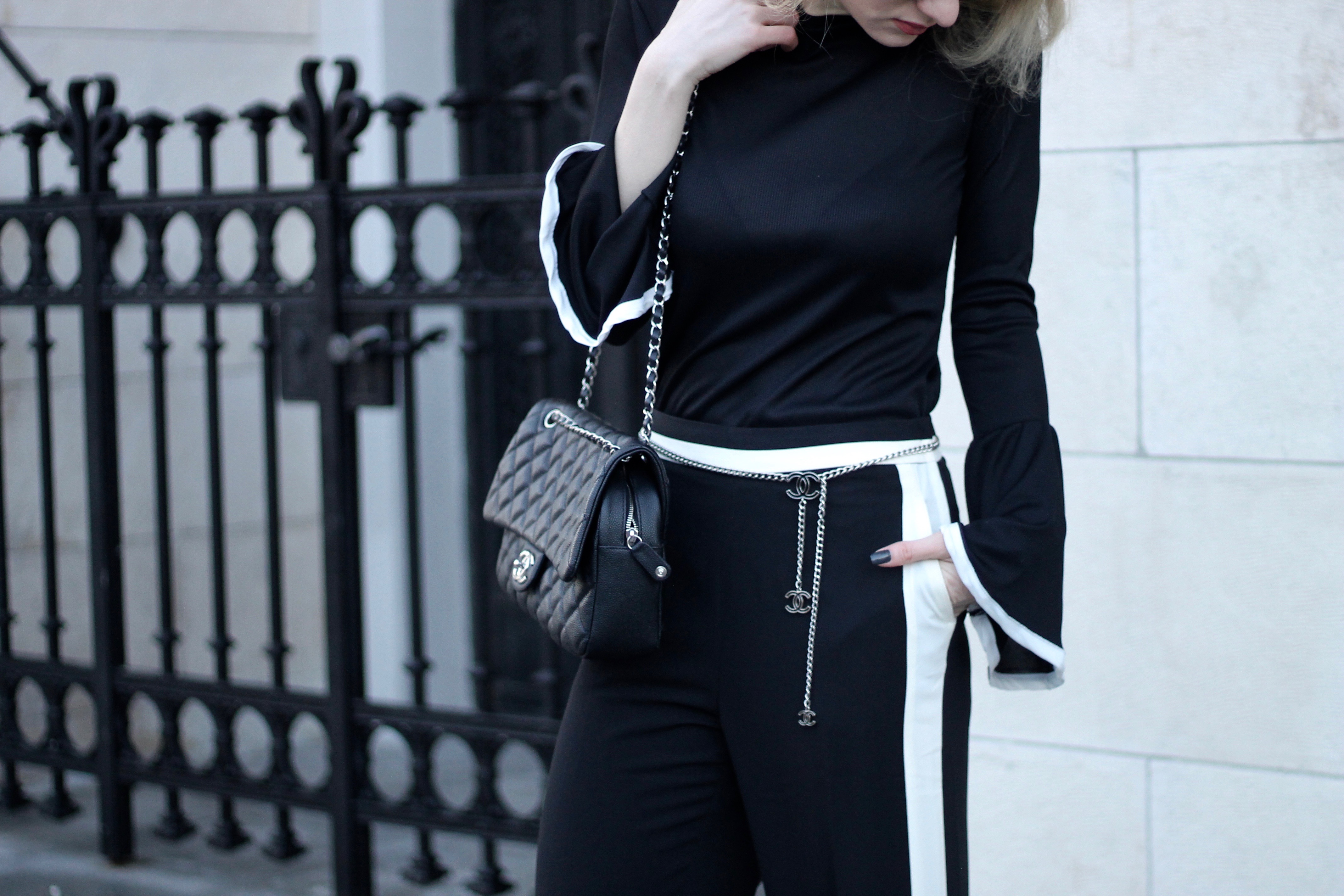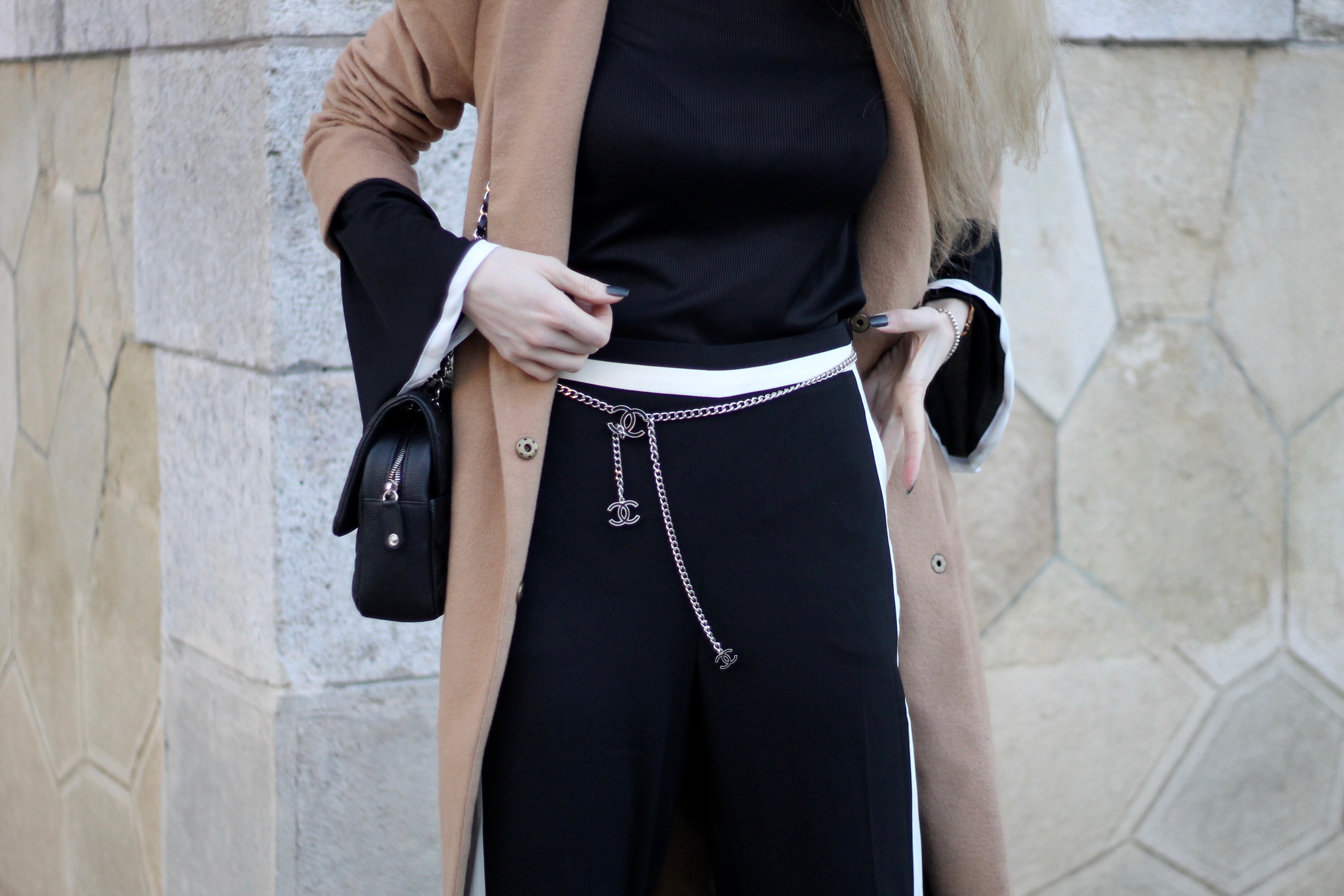 SHOP THE LOOK
my style evolution
---
For those of you who have been following along for a bit, you can easily tell that my style is always changing. I used to wear a lot of all-black looks, and then more recently I have tried to get away from it and wear more white and grey. This was mostly a response of looking at some of my favorite Instagram accounts and seeing how amazing a feed can look when wearing all white! (Talk about these Influencers really influencing me, hey!) And as much as I still love this look, an all black outfit just has that instant chic factor that truly looks and feels so effortless. I believe that a combination of looks truly makes up your very own personal style story. It can be tough to find what is right for you, especially when there is so much out there, but fashion is an experiment every day, right? For me, it has always been great to draw inspiration from social media, but it is easy to get lost within that, and not feel like yourself anymore.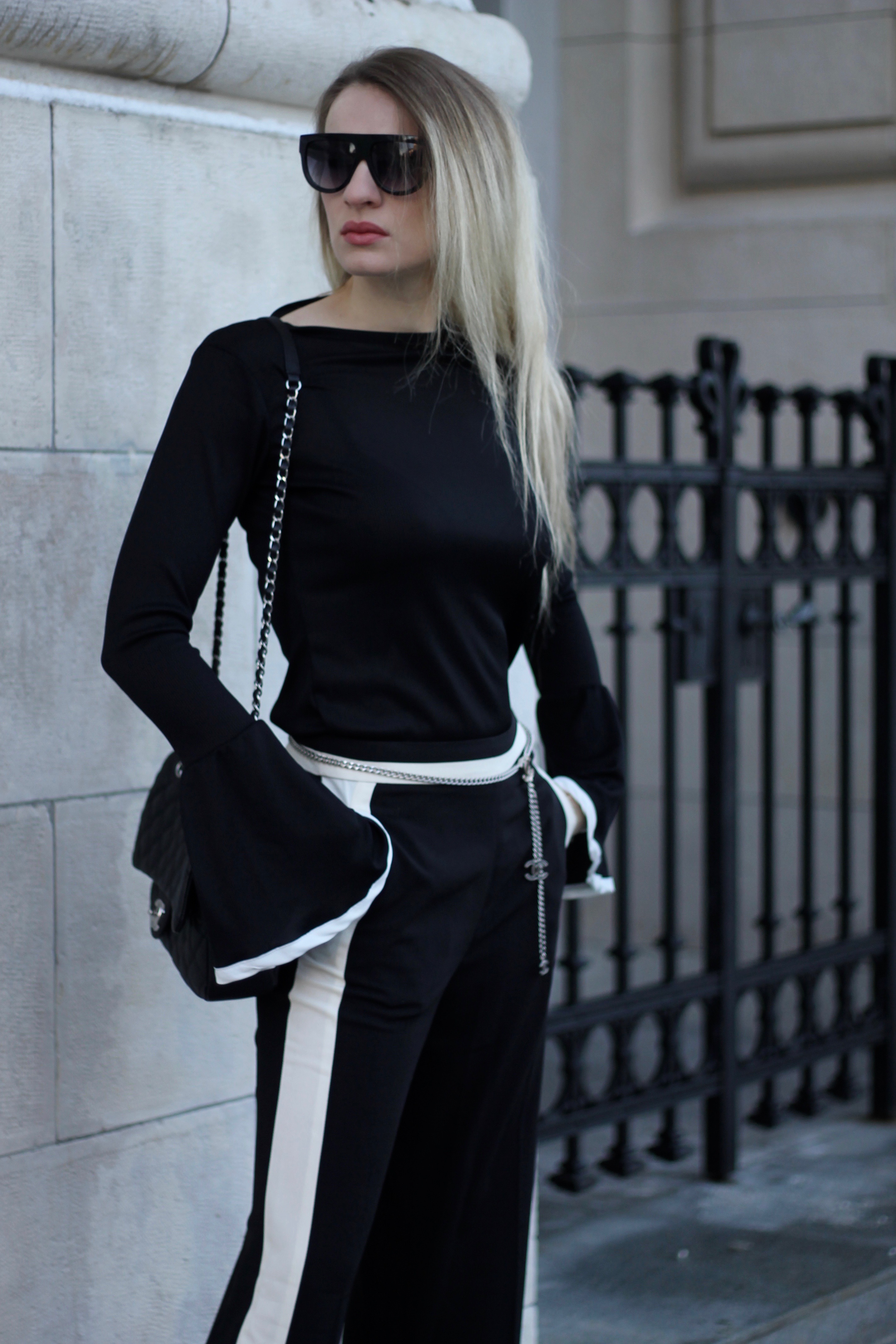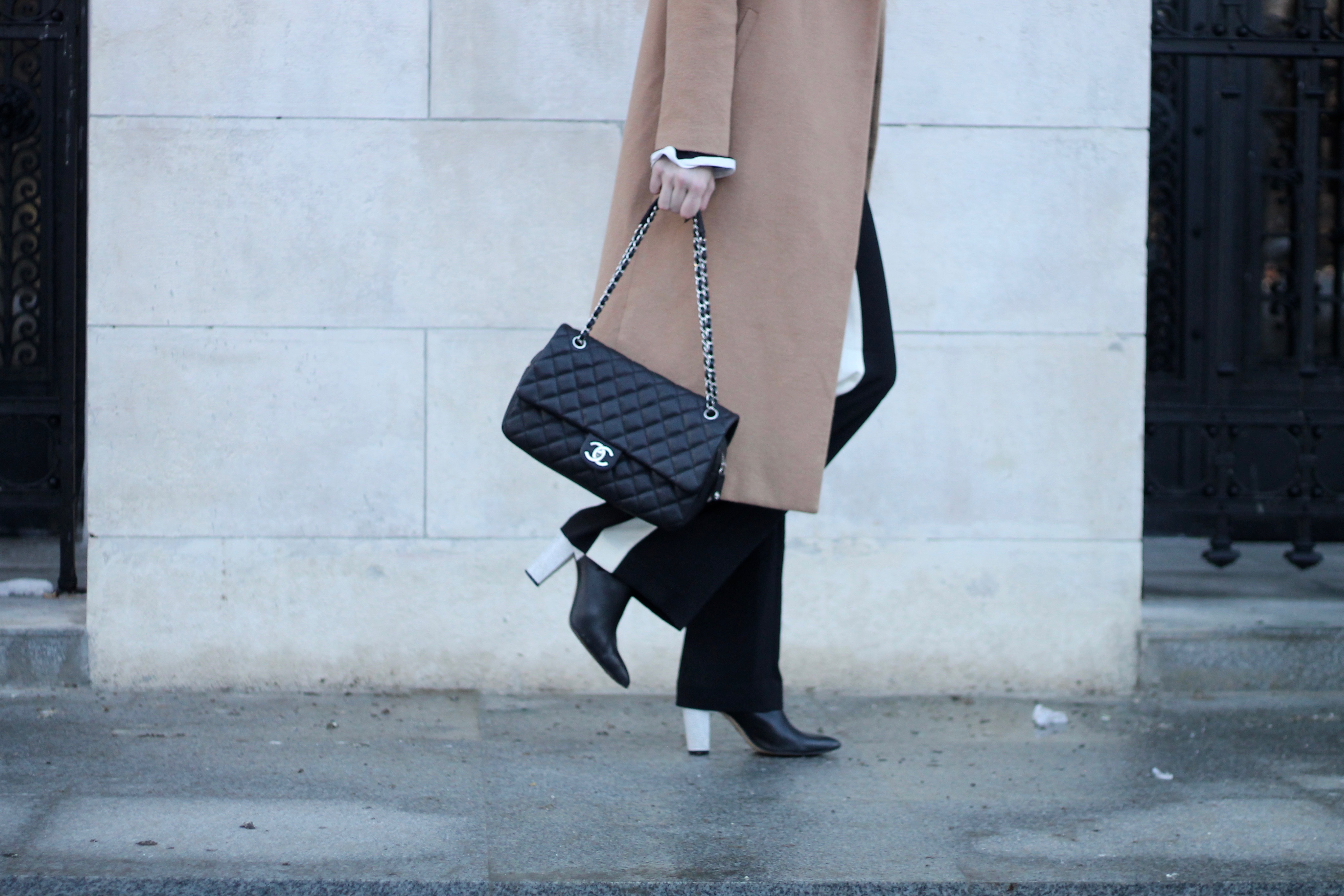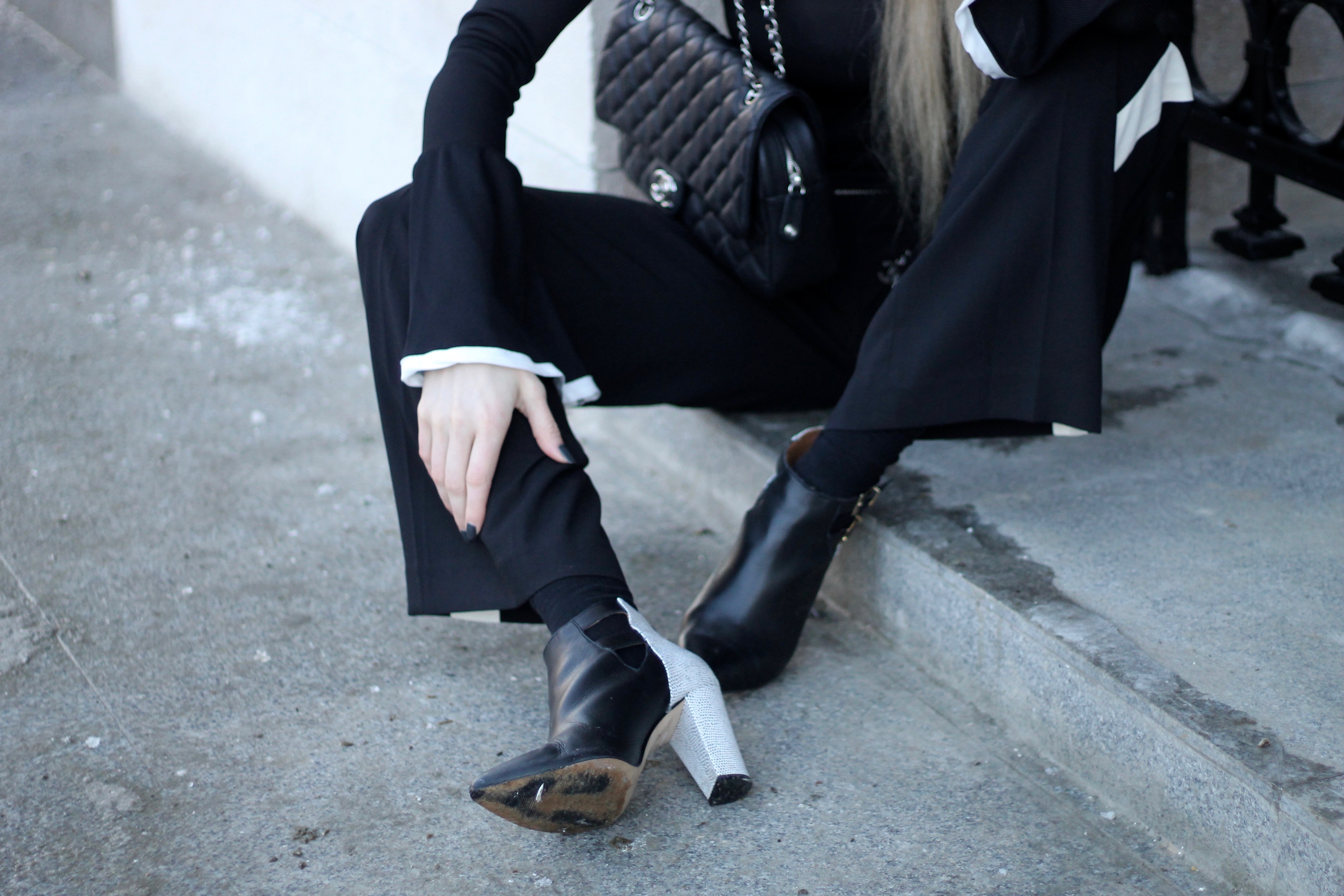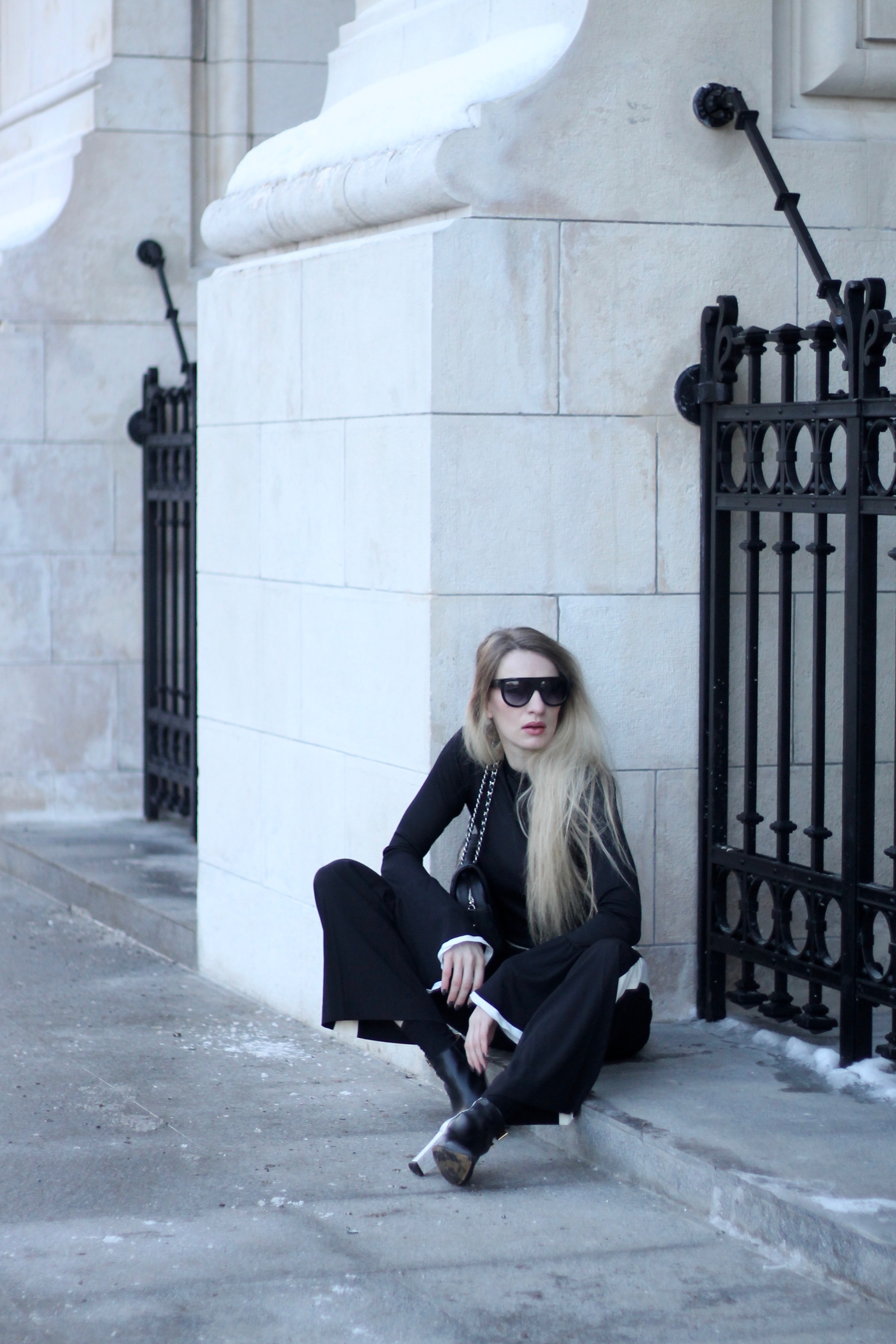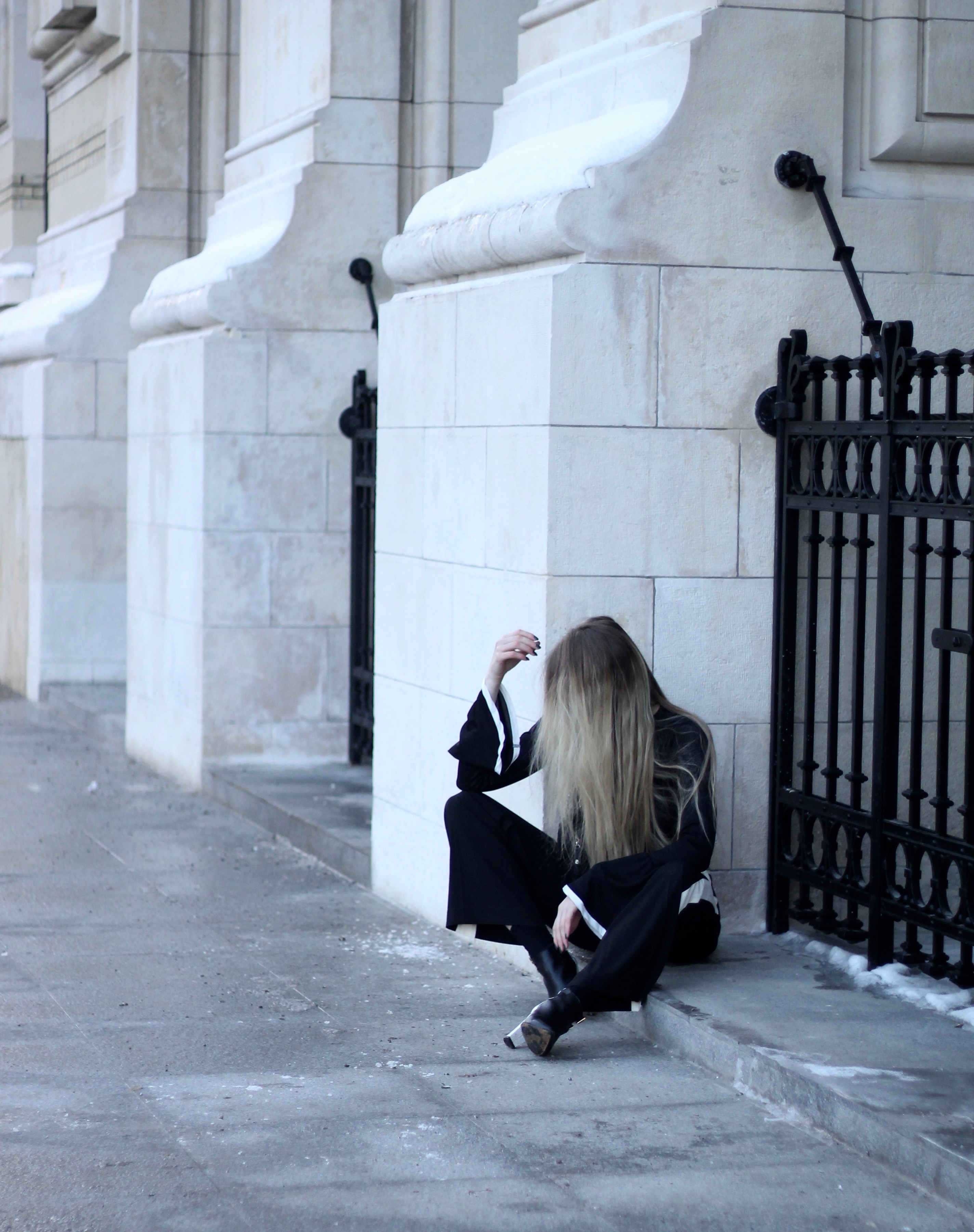 To work an all-black look, play with shapes and layers. Bell sleeves & wide leg trousers elevate this look. One might even think it is a jumpsuit; it catches the eye!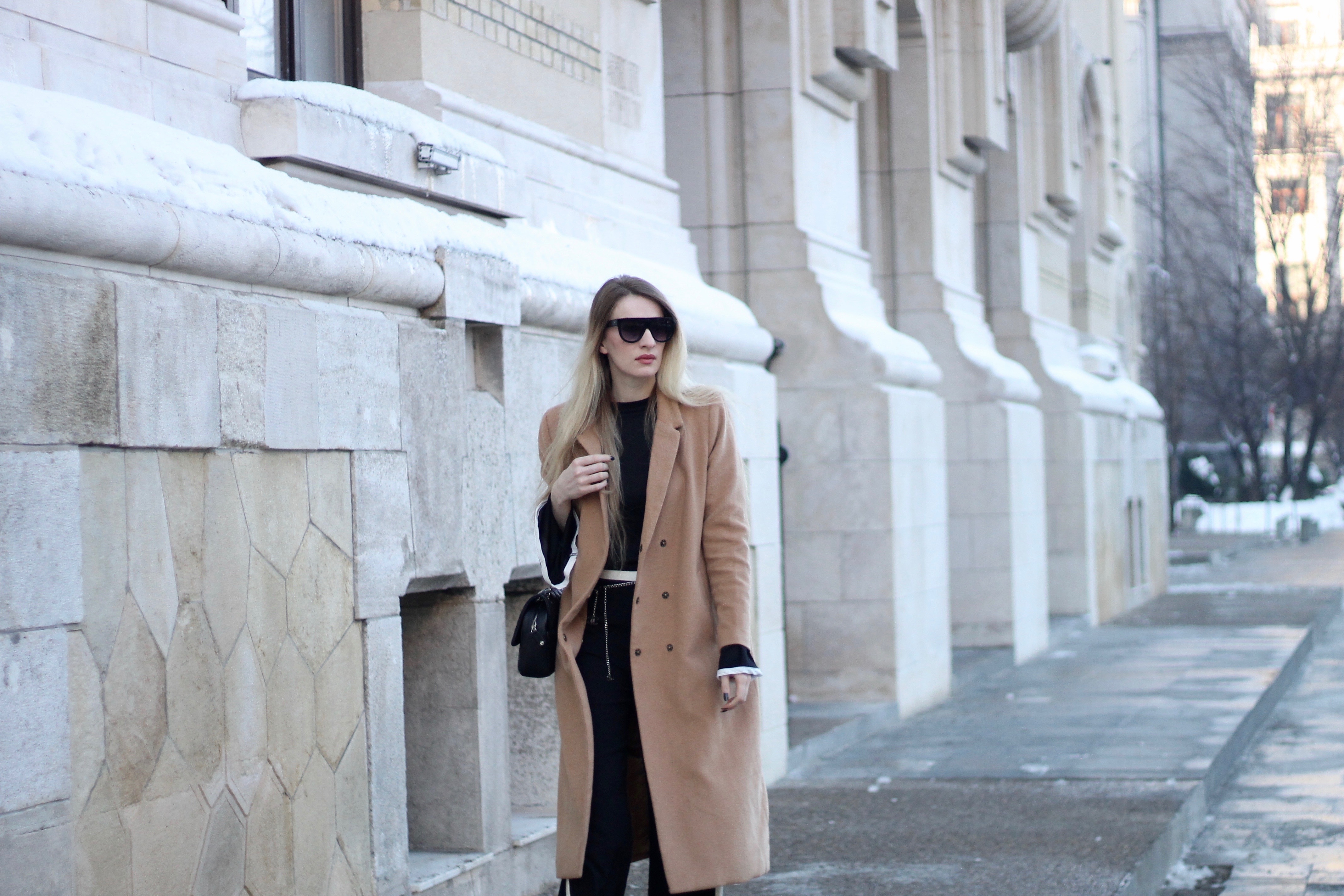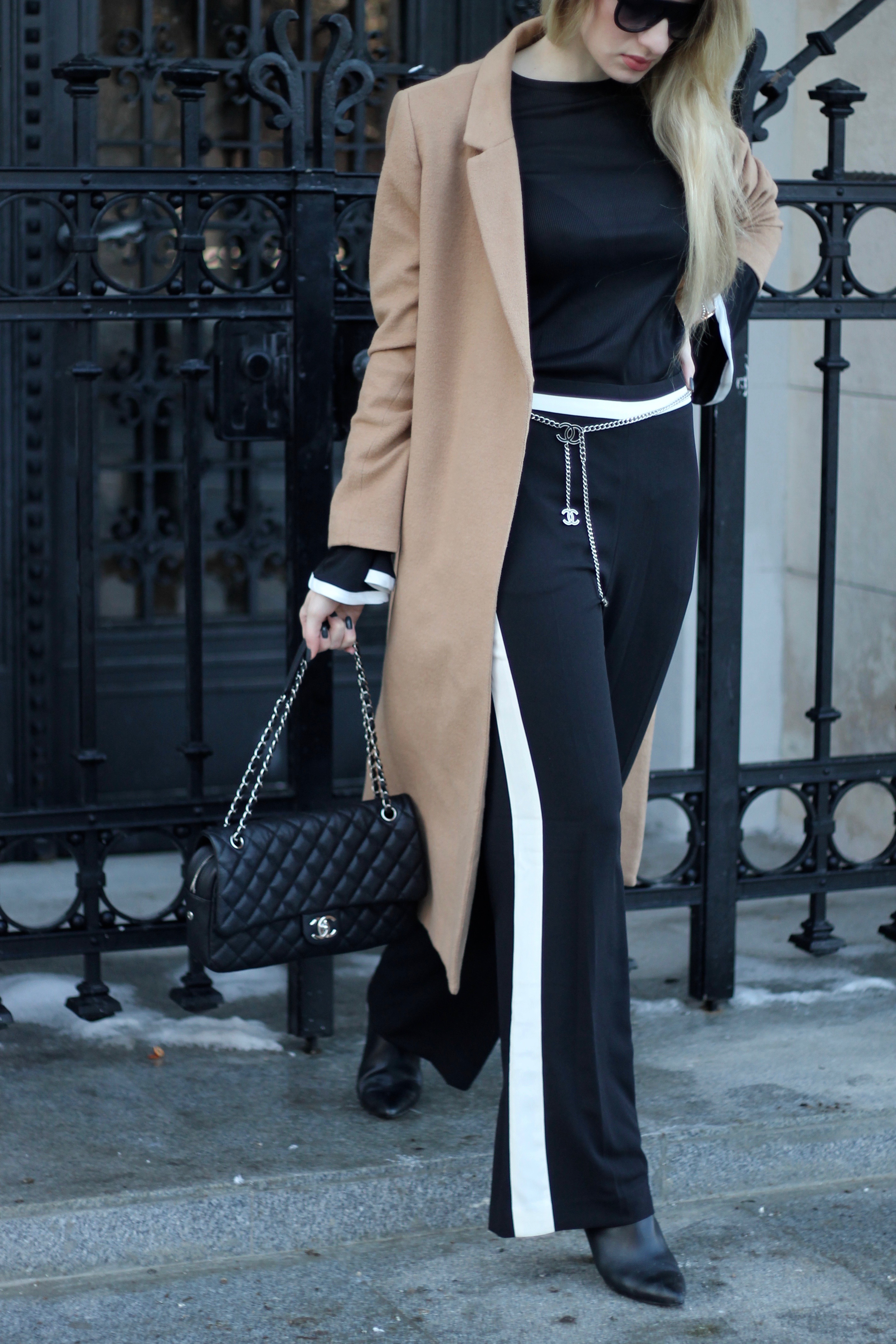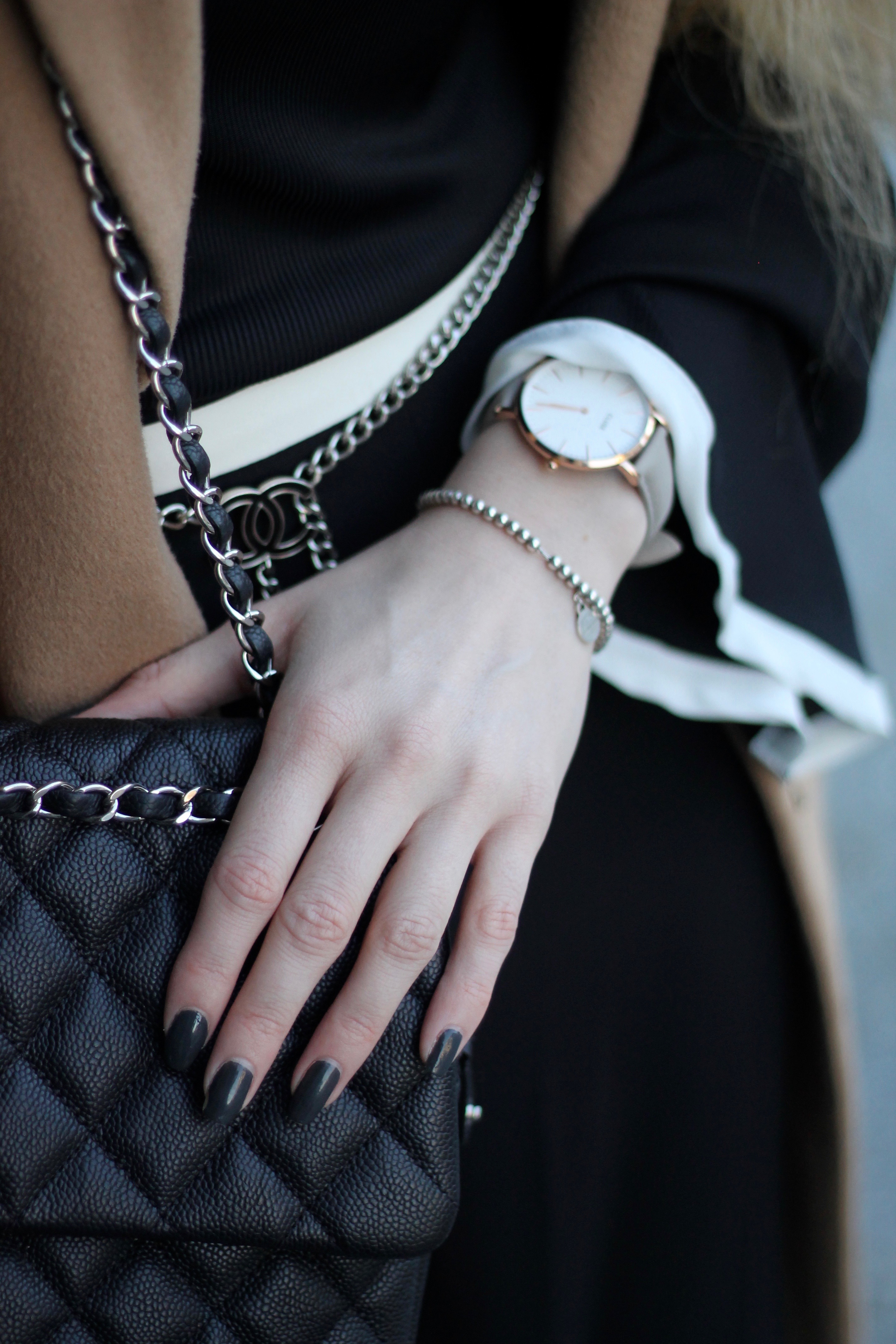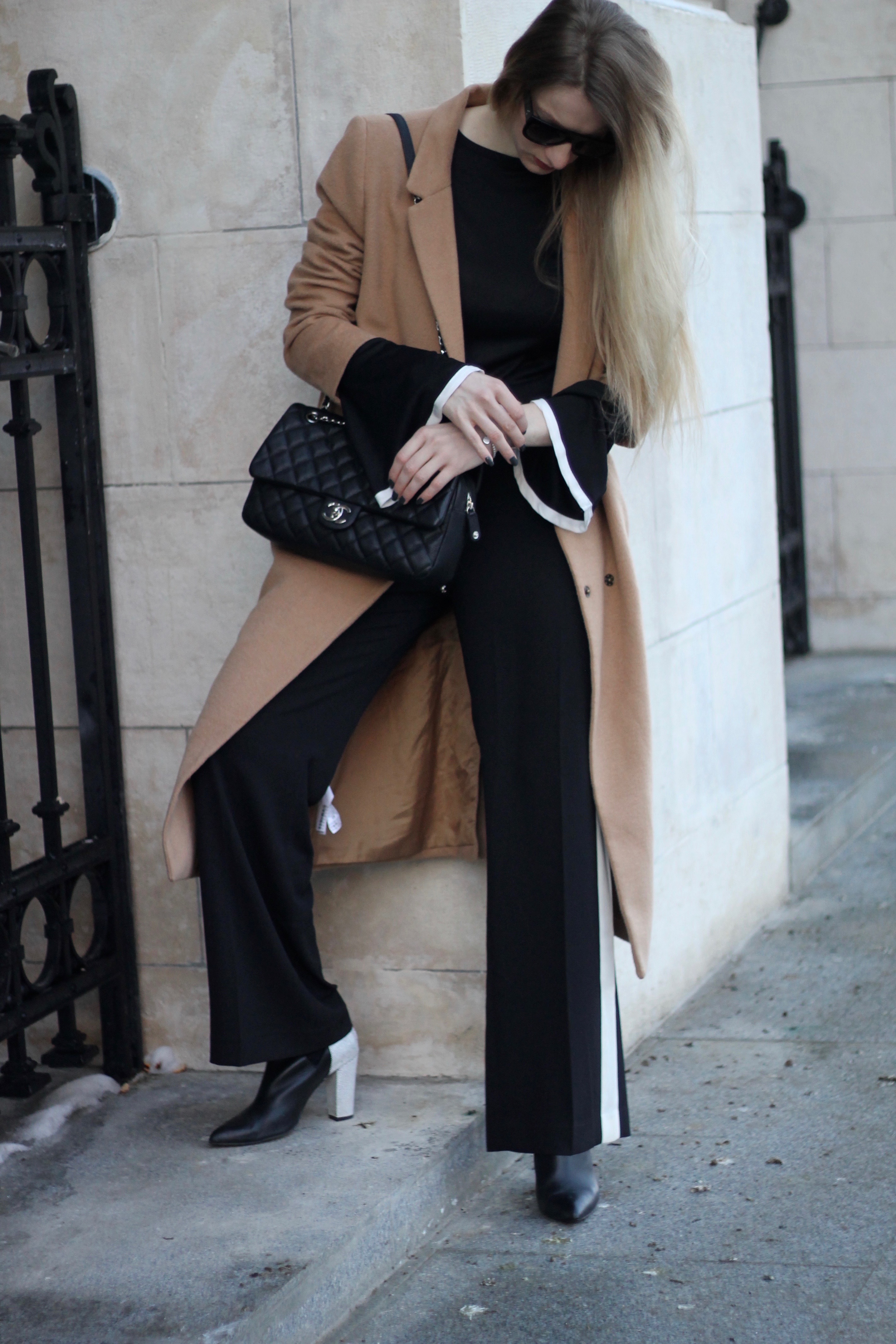 The easiest way to do this right: pay attention to the details! I picked up on the white stripe down the side of the tuxedo trousers and matched it with the black and white shoes, and the white trim on the top. This is not to say that everything always has to match… but in this case it's a great combination. The Chanel belt chain offers another opportunity for an eye catching moment, and also works so well with this vibe.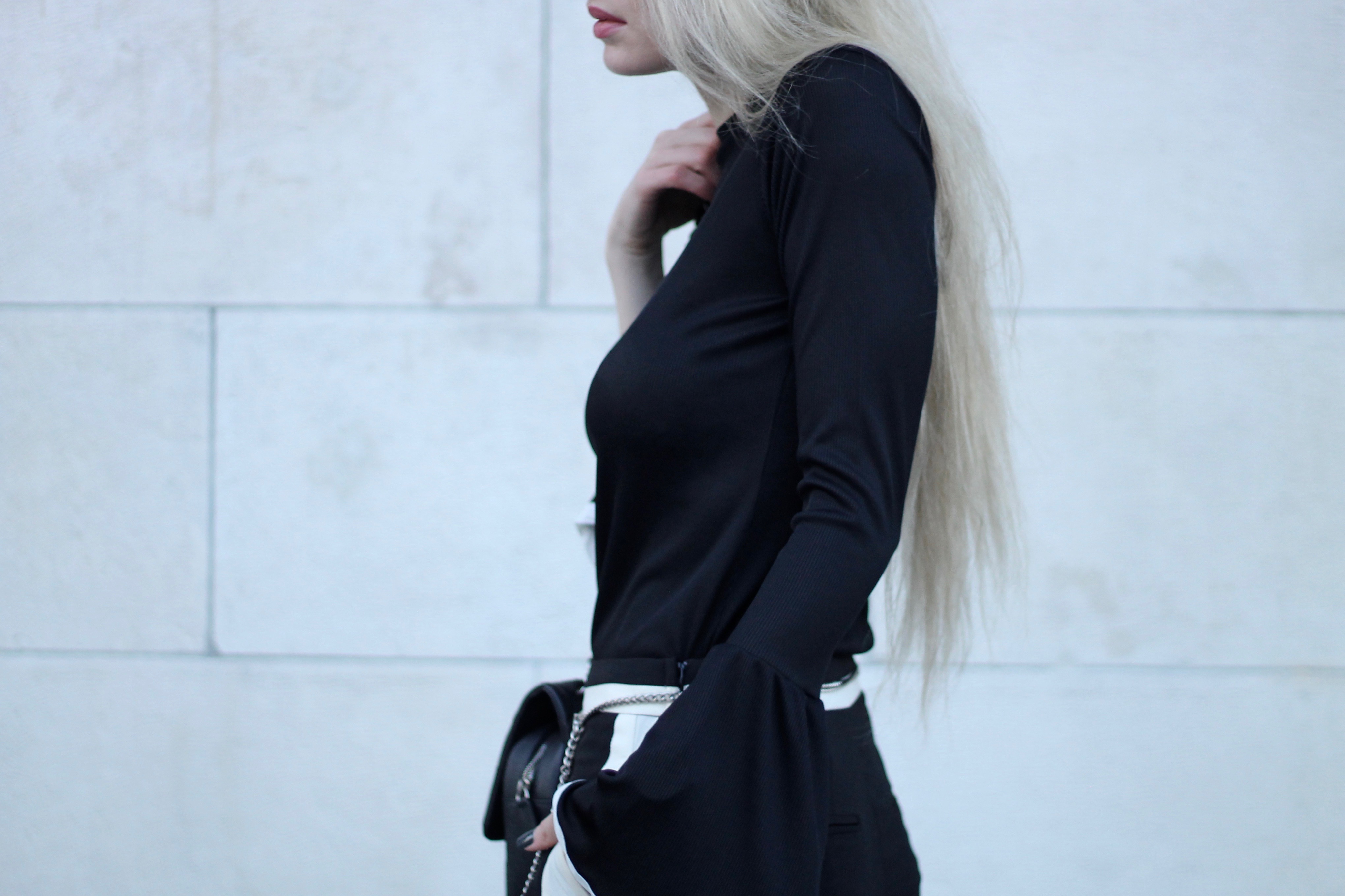 So, my style advice (which I myself am pushing myself to follow everyday): play with colors and shapes, and do not box yourself in because it looks good on other people. Your style is truly yours! What would your style advice to me be like?